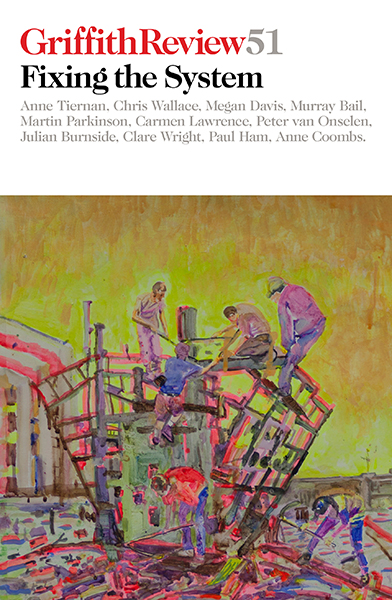 Published 2nd February, 2016
ISBN: 978-1-925240-80-1
Extent: 264pp
Paperback (234 x 153mm), eBook
Australia has never been richer, its people better educated and the country better connected internationally, yet there is a widespread perception that systems and key institutions are broken. Interest groups flex their muscle and block each other. Risk management has paralysed the system. Commentators proclaim the 'end of the reform era'. They lament the rise of a 'new volatility' in the nation's electoral politics; the demise of the capacity and will to lead; and the paucity of debate of the problems and challenges facing Australia. They complain about the resistance to change and openness to bold new ideas, and the ability to talk frankly and fearlessly about the kind of society we want to build for the future. All this is happening in a world that is changing rapidly, but without a clear road map.
Edited by Julianne Schultz and Anne Tiernan, Fixing the System examines this chorus of complaint. It asks what is broken and examines the reasons how and why. It considers what needs to be done to revive the lucky country.
Time for a new consensus – Fostering Australia's comparative advantages
Accompanying the print edition of Fixing the System is an exclusive e-book by Jonathan West and Tom Bentley in which they explore the economic, social and cultural changes in Australia over the last forty years, and suggest a new economic model for a more secure future.
It's available to download for free here.
---
Reviews
'This is commentary of a high order. The prose is unfailingly polished; the knowledge and expertise of the writers impressive.' Roy Williams, Sydney Morning Herald
'For intelligent, well-written quarterly commentary…Griffith Review remains the gold standard, cohering around simple but robust themes… [Fixing the System] should be compulsory reading for ministers and representatives in our various parliaments. It should also be well-thumbed by political journalists, the men and women who have become too comfortable wearing those race-callers' hats.' Honest History
'For a single paper to work through a critique of contemporary economics, offer a sweeping but convincing narrative about Australia's economic pathway since Federation, link development choices to social and political outcomes, and arrive at a vision of a potential future for the nation – all in just forty pages – is a dazzling achievement.' Prof. Glyn Davis on Jonathon West and Tom Bentley, Time for a New Consensus
'New @GriffithREVIEW about making government work better is a cracking read. Great stuff @AMTiernan @JulianneSchultz' @davidadonaldson, writer for the Mandarin
'This [essay] by @vanOnselenP in @GriffithREVIEW on political power and the demise of policy is excellent – must read.' @SimonJCowan, CIS Economics commentator
---
Listen
As part of Sydney Ideas, political biographer Chris Wallace, former teacher GJ Stroud, journalist Ann Arnold and academic Tamson Pietsch join Griffith Review editor Julianne Schultz in a spirited discussion of how our institutions – political, social and legal – both support and fail us, and what we can do about it.
---
Contributors Vishaal Kishore, Chris Wallace and Patrick Weller discuss Fixing the System on 612 ABC Brisbane, with Kelly Higgins.
Featured Contributors
---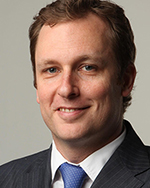 Peter van Onselen is a professor of politics and foundation chair of journalism at the University of Western Australia....
Stay up to date with the latest, news, articles and special offers from Griffith Review.