The Latest
Between different worlds

HERE'S AN IDEA: there's no time at the South Pole. Where the globe's lines of longitude meet, all the world's times co-exist at once. To walk a circle with a radius of ten metres around the planet's southern p...

Buried treasure

THE PHOTO THAT pops up with his periodic tweets is something of a non-­sequitur. Joel Pedro – 'Lead Project Scientist, Million Year Ice Core Project, Australian Antarctic Division' – sits at the wheel of a Ma...

Where borders break down

WHEN EXPLAINING MY Antarctic research to new acquaintances, at a dinner party or a barbeque, I can usually predict the direction of the conversation. First comes surprise and – depending on the crowd – perhaps del...
Current Edition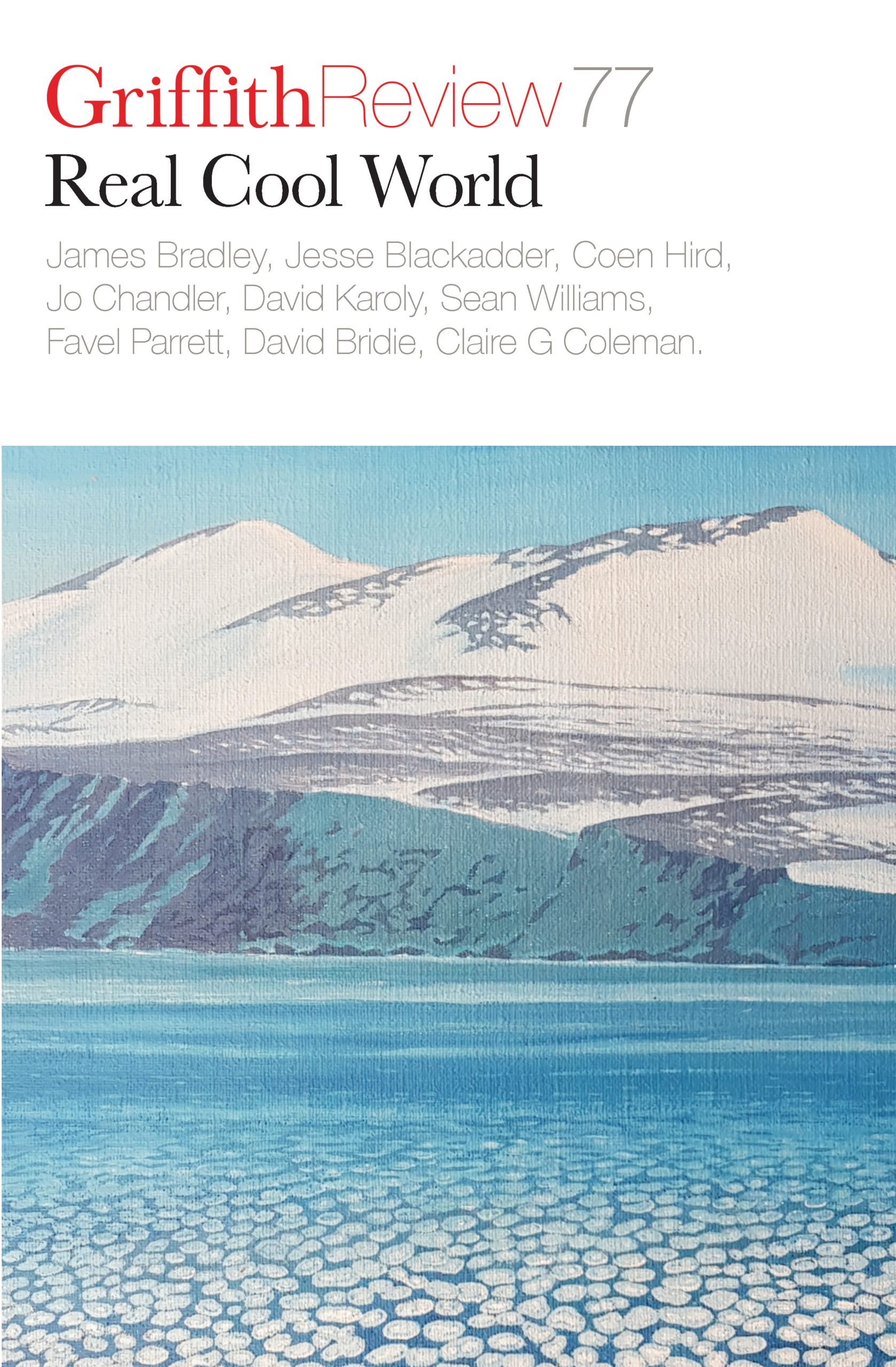 EDITION 77
Real Cool World
A cool look at the one continent on Earth truly free of national government, where human ideas of exploration, investigation and fantasy continue to play out.
Next Edition
EDITION 78
A Matter of Taste
Exploring food as spectacle and status symbol, as fad and fantasy, as capital and cultural currency. If we are what we eat, then who are we in the twenty-first century? 
Subscribe to eNews
Stay up to date with the latest, news, articles and special offers from Griffith Review.