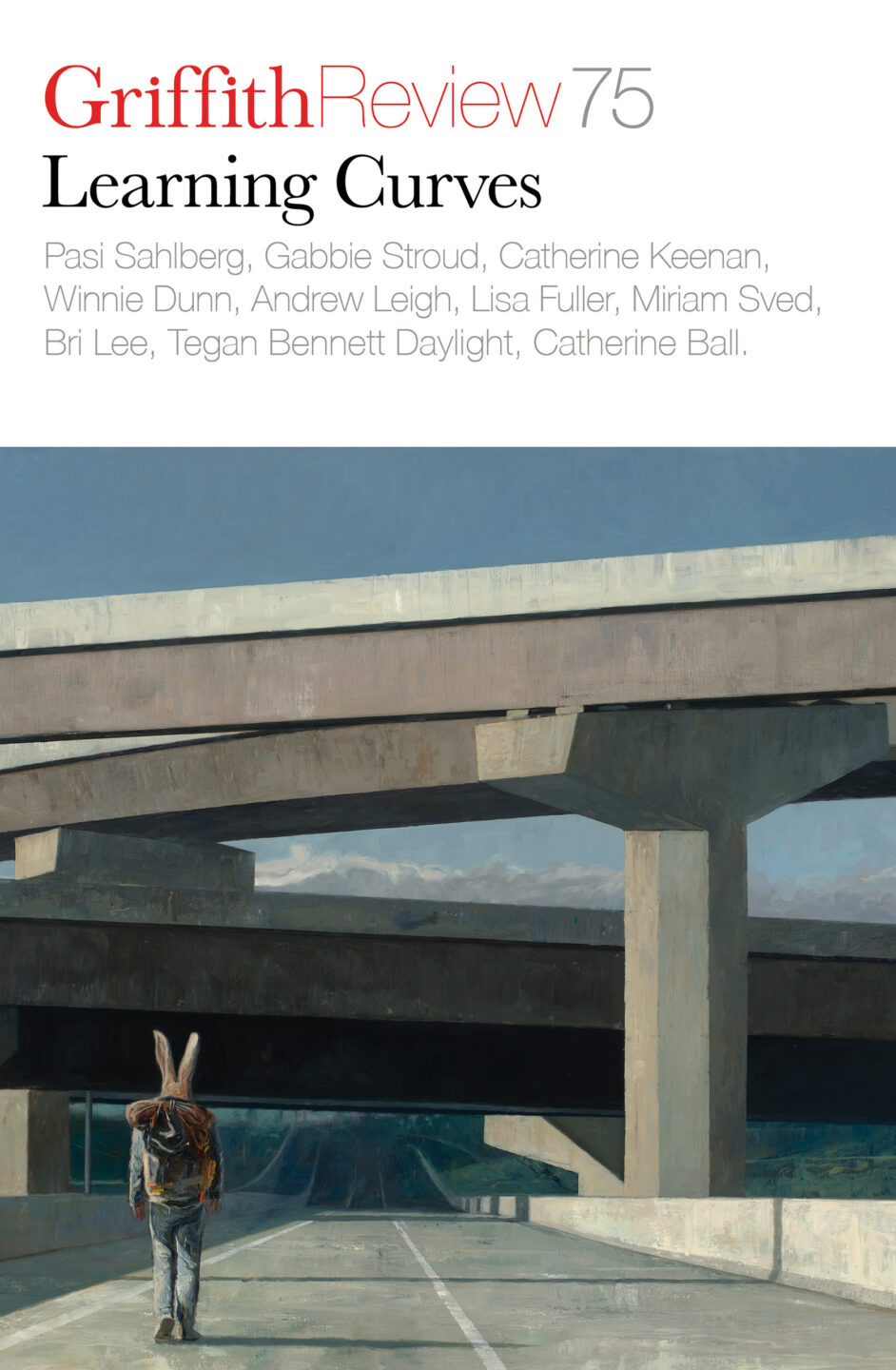 Published 20220127
ISBN: 978-1-92221-65-8
Extent: 264pp
Paperback (234 x 153mm), eBook
I JUST TURNED thirty. The average age for an Australian woman to have her first child is 30.8, and Australian politicians – of various parties and ideologies – want me to have mine. Fertility rates are dwindling in Australia, and me having a baby would be great for 'the economy'. Before the pandemic, Australia's birth rate was about 1.66 births per woman, and the half-joking 'lockdown baby boom' some commentators predicted failed to eventuate. Apparently being stuck indoors with your significant other and nothing else to do…won't actually convince you to get pregnant in the face of a catastrophic global pandemic. The number of babies born over twelve months in 2020–21 decreased by more than 2 per cent – the lowest number of births in over a decade and the biggest annual drop in twenty-four years.
Where I live, what I earn and my level of education: these will all influence not only my decision to have a baby but the experiences that baby will then have. These four factors – education, geography, wealth and birth rate – loop around one another in infinite iterations. People in regional and remote Australia have more children younger; they also have lower levels of educational attainment. When women get educated and become financially comfortable, they have fewer children and have them later.
These cycles of advantage and disadvantage are compounded by the availability and affordability of housing, schooling and services being dictated by postcode. And through all this, the antiquated and gendered distinction between 'care' and 'education' for young children compounds issues of inter- generational inequality.
The federal government funded free childcare between April and July 2020, during the (first) height of the COVID-19 pandemic; then it was one of the first measures to be 'snapped back'. In June 2021 a combined meeting of Coalition MPs at Parliament House – the first chaired by Barnaby Joyce after his return as Deputy Prime Minister – included heated debate about a $1.7 billion funding boost for childcare services. The Australian Financial Review reported that Nationals MP George Christensen said it represented an 'outsourcing' of parental responsibility; he and Nationals MP Matt Canavan argued that too much spending on childcare would act as a disincentive for some mothers who would otherwise care for children at home.
These differences in attitude and language are neither incidental nor coincidental. The artificial separation of 'education' and 'care' is the most important thing to understand in any conversation about Australian experiences of early childhood. In almost a decade of reading, writing and speaking about so-called 'women's issues', I've found that ideas about mothers and motherhood are consistently some of the most regressive and powerfully held stereotypes. In the case of the Australian government, both major parties have allowed a sort of motherhood ideology to stymie evidence-based early- childhood education policy. In a spectacularly ironic result, this renders child-rearing unaffordable for many, creating a negative effect on fertility. Politicians are shooting themselves, and the future of the country, in the foot.
IN JULY 2021, Early Childhood Australia (ECA) released a paper titled How to talk about early childhood education and care (ECEC) specifically aimed at clarifying the terms of the debate. Words may not seem important, but those used to talk about ECEC have a long history of diminishing the importance of what educators in this sector do. When people talk about 'childcare' or 'looking after little kids', they reinforce outdated views that undervalue ECEC practice. ECA's report clarifies that 'early childhood' refers to the first eight years of life – children grow and develop 'most rapidly in their first five years'.
In Australia, for various historical reasons, children aged five and above receive an 'education', while ECEC for children four and below is framed as a woman receiving 'welfare' so that she might return to work. When Treasurer Josh Frydenberg talks about 'childcare' and how much the government should have to pay for it, he is deliberately framing the question as one primarily concerned with parents' financial interests rather than anything of benefit or value to the child. This bias is multifaceted. 'Care' is something mothers do, and ought to do for free, while 'education' is something professionals do for money. Young children need the former, this framework says, not the latter, and so no money need change hands – yet one report by PricewaterhouseCoopers calculated that unpaid childcare alone was worth nearly a quarter of Australia's formal GDP.
In Australia, two systems for young children – one care-focused and the other education-focused – have developed somewhat independently. Lifting Our Game, the 2017 Report of the Review to Achieve Educational Excellence in Australian Schools through Early Childhood Interventions, dated this division to the late nineteenth century, when kindergartens and day nurseries were established under different auspices. Kindergartens 'were broadly focused on providing educational experiences for children in the year or two before school, while day nurseries focused on children's health and wellbeing, and operated for longer hours to support mothers' employment'. In the 1960s and '70s most states and territories in Australia began to develop preschool programs that were partially integrated with or supported by the education system. The Child Care Act 1972 was the beginning of serious Commonwealth funding for 'long-day care centres'. It was introduced by the McMahon government's Minister of Labour and National Service, partly in response to the women's liberation movement. This development cemented the education-versus-care divide that continues today. The result is that, broadly speaking, the federal government has been considered responsible for 'day care' funding, while the states and territories are considered responsible for preschool learning. The acceptance of the division is obviously exacerbated by the primacy of the 'school choice' mantra and the extraordinarily unusual funding divisions between federal and state governments for public and private schools, respectively.
In 2001, the OECD's Country Note on Australia's Early Childhood Education and Care Policy found that 'the ad hoc development of early child- hood policy over the years in relation to the needs of parents, the workplace, and the economy, has tended to subsume the needs and interests of children'. It noted that Australian ECEC policy often 'assumed' that the 'parental choice' approach would be synonymous with the interests of children. The past decade has brought an effective, evidence-based National Quality Framework to the ECEC already in place. Sporadic increases to commitments by different states to preschool for four-year-olds, but as with school funding arguments, the state–federal split exacerbates stasis and disagreement over significant structural reform. The most consistent and extraordinarily frustrating thing about all these battling arguments and calculations is that they continue to frame ECEC as a policy that relates primarily to household incomes and workforce participation. It is rare in these debates to see a politician acknowledge a child's learning and developmental interests as a central concern.
ATTEMPTING TO UNDERSTAND Australia's Child Care Subsidy is excruciating. It is administered through Centrelink and is subject to an 'Activity Test', which means the number of hours of subsidised childcare that parents can get depends on the number of hours they or their partner are in paid employment, study, training or volunteering. What that means is that children who are already in disadvantaged circumstances are further disadvantaged by missing out on ECEC.
Partnered women with children (who are usually the primary caregivers) have almost no incentive to go from part-time back to full-time work due to the way subsidies and taxes interact with salaries. As Associate Professor Rebecca Cassells, Deputy Director of the Bankwest Curtin Economics Centre, told the ABC in 2020, 'Secondary earners are looking at [a] removal of around 90 cents in the dollar if they go from working three days to four days.' On top of which, 'working that fifth day? Well, it's not even worth working at all.'
In August 2021 the federal government passed changes that will take effect in July 2022. As Josh Frydenberg explained, 'If you've got two or more kids in childcare, or earn more than $190,000 as a family, childcare is going to get a little bit cheaper for you.' The current subsidy applied to your first child in care is decided based on your household income, and a second child receives the same subsidy as the first. According to the ABC:
The new rules will boost the subsidy applied to the second child by 30 per cent but capped at 95 per cent. It aims to lower the cost of having multiple children in care at the same time. But there have to be two children in care at the same time for the boosted subsidy to take effect. So if your first child goes off to primary school, your second child's subsidy will eventually drop back to the level your first child was receiving.
If you're finding this difficult to understand and a bit absurd, that's because it is.
According to Lifting Our Game, the National Quality Framework has brought most ECEC services under a 'consistent regulatory and quality framework', which is a 'significant step forward'. That might suggest, in theory, a more holistic and evidence-based understanding of ECEC, but funding arrangements that remain bifurcated result in a complex landscape that is difficult for parents to navigate. For example, while most preschools aren't able to access the Commonwealth's Child Care Subsidy, apparently some after-school care programs can.
Even the Review to Achieve Educational Excellence in Australian Schools through Early Childhood Interventions became confused, with Lifting Our Game noting that the division between the two systems 'also manifests in the way data is collected, with some data collections focused on care aspects and others focused on education'. The resulting 'gaps and inconsistencies' had 'at times, complicated the Review's attempts to understand the system'.
Hold all this in your mind: low fertility rates, conservatism about 'mothers', odd and complicated fiscal policy. And now add this: The latest Australian Early Development Census (AEDC) found that over 20 per cent of children start school in a state that's described as 'developmentally vulnerable'. In one or more of five domains (physical health and wellbeing, social competence, emotional maturity, language and cognitive skills, and communication and general knowledge skills), a child is not where they could and should be. The AEDC also found that between 2009–15 'the gap between the percentage of developmentally vulnerable children in the most disadvantaged areas, relative to the least disadvantaged areas, widened across all five domains'. And this relates directly to geography: 'children living in the most socio-economically disadvantaged locations were 4.6 times as likely to be developmentally vulnerable than those from the least disadvantaged areas.' As well as all this, the AEDC found that nearly 40 per cent of Indigenous Australian children 'do not attend ECEC and do not accrue the advantages that a high quality ECEC experience offers'.
Preschool attendance correlates with significant increases in NAPLAN results for literacy and numeracy tests in Year 3, and these advantages endure through to high school. Children who benefit from ECEC are also more likely to finish high school and less likely to repeat grades or require additional learning supports. Disadvantaged children benefit the most from access to preschool because they are most likely to start school behind their peers and, without the possibility of the significant (and rare) investment required to catch up, they stay behind. As Lifting Our Game concluded, 'High quality early childhood education also has broader impacts; it is linked with higher levels of employment, income and financial security, improved health outcomes and reduced crime.'
Many organisations advocate for improvement to ECEC, including Smart Start, The Parenthood, Australian Childcare Alliance, The Front Project, Early Childhood Australia, Thrive by Five, and research bodies such as Australian Research Alliance for Children and Youth, Australian Council for Educational Research and the Gonski Institute for Education. Each has its own reports, recommendations, findings and papers featuring compelling research into how critical ECEC is for children and for the future of the country. Read together, these resources demonstrate just how far we are from evidence-based rather than ideology-based policies.
The federal, state and territory governments have been co-operatively co-funding one year of preschool for all Australian children, but that agreement has timed out, and the federal government appears now to be suggesting that renewed funding for the agreement will depend on states and territories meeting certain commitments and contributions themselves. And besides all that governmental bickering, the actual cost to families varies widely depending on location. According to one article in The Conversation, many families in Victoria, Queensland and New South Wales pay roughly double that of families in other states and territories. A recent Productivity Commission report shows rates of participation in even a single year of preschool are drop- ping. Some of the states with the highest fees have seen the largest drop in enrolments, and participation rates among disadvantaged cohorts are still disappointingly low.
This was all confirmed in another report, Stepping Up: Securing the future of quality preschool in Australia, published in July 2021 by Victoria University's Mitchell Institute for Education and Health Policy. It found Australia 'at risk of stagnating, or sliding backwards' because the federal government only renews funding on a short-term basis, leading to insecurity and instability across the sector. Some states and territories are trying to compensate on their own, but 'the result is a patchwork of policies that don't provide all Australian children with an equitable start to their education journey'.
As Lifting Our Game explains, early childhood education differs from school education because 'skilled educators use intentional play-based learning to introduce concepts in ways that connect with a child's interest'. Neuroscience has delivered 'powerful new evidence…[of] why the early years are so important in establishing the underlying skills and behaviours that are essential to a child's lifelong learning, behaviour and health'. Between 85 and 90 per cent of brain development occurs in the first five years of life – in Australia, the children of rich parents and highly educated parents score higher on measures of early childhood development.
The care/education distinction also negatively affects the ECEC workforce. On Early Childhood Educators' Day in September 2021, Sue Robb OAM – Goodstart Early Learning's Pedagogy and Practice General Manager – explained: 'As an educator and teacher, I have worked in school and early childhood settings and I know that it is qualified educators in the early years who make the biggest difference to children's development… And yet teachers and educators in the early years are valued less, heard less and paid less than their professional colleagues in schools. That needs to change.' The disrespect and low remuneration of ECEC workers is notorious, and staff turnover is unsustainably high.
The Australian government only commits around half a percent of its GDP to ECEC compared with New Zealand (0.8 per cent), the UK (1.1 per cent) and Nordic countries (up to 2 per cent). That's a huge difference in terms of investment. In Canada – Australia's demographic sister nation in many ways, such as fertility ages and rates, economy and history of colonisation – the government's 2021 budget speech included this historic announcement, using the aftermath of COVID-19 to imagine a better future:
The federal government will work with provincial, territorial, and Indigenous partners to build a Canada-wide, community-based system of quality childcare. This will be a transformative project on a scale with the work of previous generations of Canadians, who built a public school system and public health care. This is a legacy investment for today's children who will not only benefit from, but also inherit this system. Just as public school provides children with quality education in their neighbourhoods, the government's goal is to ensure that all families have access to high-quality, affordable, and flexible early learning and childcare no matter where they live.
That's commitment on a different scale to Australia's single-budget boost, and the opposite to our 'snapback'. ECEC costs in Australia are some of the highest of any OECD nation. According to the Household, Income and Labour Dynamics in Australia Survey, ECEC costs have risen by about 145 per cent in real terms since 2002. The international benchmark of 'affordability' for childcare is that it should cost no more than 7 per cent of household income – this metric is how the optimal costs for other products and services such as energy and housing are often calculated and understood. The Mitchell Institute found that 39 per cent of Australian families were paying more than that for their childcare, making it 'unaffordable' – and their modelling shows that when the government's newly announced subsidies arrive in 2022, that figure will only drop to 34 per cent. Frydenberg's announcement won't mean much to many when a large number of average-income families with two children are spending nearly a fifth of their household income on ECEC.
New South Wales and Victoria have recently started subsidy arrangements for three-year-olds to attend preschool, and the Australian Capital Territory is reported to be looking at doing the same. But for plenty of families, any combination of care and education for even a single child can easily cost thousands of dollars per year. Researchers at UNSW's Social Policy Research Centre (SPRC) are among Australia's lead experts regarding ECEC policy. Their particular focus is the impact of policy on children and families living in high-poverty contexts. They have found that it is especially difficult for already vulnerable families to try to navigate the ECEC bureaucracy. In one of their parliamentary submissions in 2019, they wrote:
Entitlements, subsidies and out of pocket costs are poorly understood by families – particularly those facing adversities. This impacts negatively on the clarity of the government message about the importance of early education, and of the nature and level of government support available to low-income children to participate in early education.
In other words, these families know that ECEC is important but encounter a hostile system when they try to access it.
TO MAKE THE message about the value of ECEC clear, it needs to be universal and free; it must be understood that from birth, every child has the right to age-appropriate education and care. As the SPRC found, 'families struggling to afford basics like food and housing will not approach services if they perceive there are fees attached'. Some families, the submission notes, 'would rather not attend ECEC than be embarrassed by not providing appropriate food and clothing for their children' – and 17.4 per cent of children live in families struggling for basic resources.
In a country as rich as Australia, a nation that prides itself on the 'fair go', this is completely unacceptable. Current divisions of private-versus-public school funding may exacerbate social stratification, but at least we can say we have a public education system for our children of five and up. If it is a child's right to be educated, how long do we have to wait until it is a right from birth rather than a right from five?
The argument for 'subsidised', rather than universal and free, ECEC only makes sense if ECEC is still framed as something that prioritises the financial benefits to parents (specifically women). If the situation foregrounds the well- being and rights of children, the clear option is for the state to provide early education as an extension of its current educational responsibilities. Lifting Our Game makes compelling arguments for this:
The fact that all children benefit from early childhood education but some benefit more, because of their disadvantage or vulnerability, is not a reason to stop short of universal provision. Individuals living in circumstances of disadvantage benefit from a variety of government programs and services more than others; this is inherent in the nature of universal services and disadvantage.
One of its key recommendations is for the government to undertake progressive implementation of universal access to 600 hours of a 'quality early childhood education program' – such as preschool for all three-year-olds – 'with access prioritised for disadvantaged children, families and communities during roll out'.
A 2021 ABC News report profiled Emma, a mother-of-three living in Logan, Queensland, who could only afford to send her child to preschool thanks to a scholarship from Logan Together, a local community organisation. The program's director, Matthew Cox, described it as 'fairly crazy' that education in this country had to be funded by a charity. 'Imagine if you ran the school or the hospital system like that,' he said. 'We can't continue like this. We need a universal early development system that supports kids.'
But there is no national plan. We have a quality-control type framework for the ECEC but no strategy for universal access. We have no underlying nor overarching agreement between the different levels of government – nor between the government and the people – that the first five years of a human's life are the most developmentally significant. Instead, we have a tangle of mixed messages: Australian women should have more babies but not ask for 'handouts' to pay for their education and care; poor families should recognise the value of ECEC and get their kids to preschool but not be perturbed by a hostile administrative interface; we are a meritocratic nation…depending on your postcode.
In the vacuum of national leadership, some states are establishing their own programs. In response to Tasmania's literacy rates (almost 50 per cent of that state's adults are considered functionally illiterate), Premier Peter Gutwein recently made a $100 million commitment to a child and youth wellbeing strategy that includes 'out of home care programs, maternal health programs and rural and regional children's programs'. In Western Australia, KindiLink is a play-and-learn initiative for three-year-old Indigenous children and their parents, operating free of charge at thirty-seven public schools. The Northern Territory hosts Families as First Teachers (FaFT), an evidence- based early childhood program that improves lifelong education, health and wellbeing for children (from birth to the year before school) and their families. Two thirds of FaFT's educators are Indigenous, and a survey of 530 participating parents found that 495 knew more about how to help and support their child to learn and develop as a result of their involvement.
In 2014, NSW implemented the Preschool Funding Model, which introduced two years of preschool for disadvantaged and Indigenous children, in addition to preschool funding for all children in the year before school.
Between 2013 and 2016, the number of NSW children enrolled in early childhood education from the lowest socio-economic quintile increased by 27 per cent. And Queensland's Deadly Kindies program has been fantastically effective: its website celebrates 'over 95 per cent (5,637) of kindergarten-aged Aboriginal and Torres Strait Islander children…enrolled in a kindergarten program in 2019, up from 26 per cent in 2008.'
SO WHY CAN'T these disparate initiatives be expanded and coalesced? Why, despite all the evidence, are we neglecting something so blatantly critical to the health and education of our children and the future of the nation? Researching this story, I spoke to Jay Weatherill, former premier of South Australia and now CEO of Thrive by Five, a campaign for universal, high-quality and affordable early learning and childcare established by the Minderoo Foundation. My main question was why Australia lags so far behind in funding ECEC. This was his reply: 'Two things. The first is a misunderstanding about the role of play in learning, and the belief that there is a distinct separation between learning in early childhood education and learning in early primary school education. The second is an outdated attitude towards women as carers, and a conservatism about this idea that children should be at home, specifically with their mums.'
Ignoring the problem also doesn't make financial sense. PricewaterhouseCoopers ran the numbers and found that for every dollar governments invest in preschool, two dollars will be returned to the economy. Lifting Our Game noted 'a variety of studies indicating benefits of 2–4 times the costs', with 'significant fiscal benefits' flowing to both the Commonwealth and state and territory governments.
Anticipating the 2022 election, Anthony Albanese announced that if Labor wins, it will ask the Productivity Commission to conduct a 'comprehensive review of the sector' and will aim for a universal 90 per cent subsidy for all families. Earlier, Albanese also said he made 'no apologies' for a more generous plan helping well-off families because the Labor policy was an investment in Australia's future, not a 'welfare' measure. Yet later, he again framed the policy as a response to a women's issue: 'For millions of working women, it's simply not worth working more than three days a week.'
The Early Learning Monitor – a national survey conducted by Essential Research on behalf of Thrive by Five – explores 'how everyday Australians and parents think the early learning system currently works, how it impacts children into adulthood and how important this issue is to their vote'. The results are illuminating. Around three quarters of Australians support a high- quality universal ECEC system and 72 per cent agree that 'early learning should be treated as part of the education system'.
What's even more interesting is how few people are really opposed to these ideas. Between 2 and 5 per cent of Australians 'strongly' or 'somewhat' oppose universal access to ECEC and/or disagree that ECEC should be part of the education system. For context, we're talking about an even smaller percentage of the population being against ECEC reform (7 per cent either strongly or somewhat opposed) than those who are anti-vaxxers (11 per cent as of July 2021). Imagine if the vocal minority of anti-vaxxers were allowed to seriously affect health policy.
As for whether a party introducing a universal high-quality ECEC system would affect voting, the answers to this question demonstrated overwhelmingly that such a policy attracts significantly more people than it repels. The benefits and potential long-term impacts of ECEC are similarly understood by men and women of all ages. By contrast, there are significant differences in attitudes between men and women around whether 'reducing gender inequality' (40 per cent male to 50 per cent female) or 'supporting working women' (44 per cent male to 60 per cent female) might affect their vote. These differences underscore the compelling argument that while most voters care about improving the situation of children, they feel significantly less sympathetic towards women.
People's attitudes towards the 'Activity Test' determining the Childcare Subsidy aren't surprising, but what is notable is that where questions address 'fairness' and 'equality', responses depend on whether the question has been framed as one about the parents' interests or the child's. While most people think it's unfair for a child not to access the educational benefits of ECEC due to their parents' income or activity, that sympathy drops significantly (by about 20 per cent) when people are asked whether it's fair that a parent who doesn't work can access subsidised ECEC. In other words, framing the debate as one about children's educational rights leads to significantly more positive and potentially transformational results than framing the debate as one of parental fiscal interests.
All of which begs the question: why do federal politicians keep spruiking 'childcare' as a great means of 'supporting women'? Any woman who fears (or has already experienced) disadvantage at work due to bearing more than half of the child-raising load would understand implicitly that universal ECEC would help her get back to work. And that is a wonderful potential by-product of respecting a child's entitlement to a great education. Voters – even women voters – don't care nearly as much about gender equality as they obviously do about giving every child a strong start in life.
It's chilling to consider, in the lead-up to the next election, that improvements to ECEC were one of the Labor Party's 2019 promises – part of the visionary package that saw them lose that 'unlosable' election. Consider this now-depressing 2018 press release: 'Labor to fund three-year-old preschoolers in $1.75 billion pledge.' The plan was to pay for these ECEC measures with the income generated by scrapping negative gearing – a policy also now abandoned by the Labor Party.
Strangely, both major parties appear to be suffering from the same limited imagination: they presume voters can only be moved by arguments that directly affect household income and expenditure. Incremental increases to 'childcare' subsidies are offered up as a boon for working women to be able to earn more, but this approach guarantees pushback from the vocal minority of conservatives who think mums ought to be at home. Australians hate people with their hands out, too, but we can be extraordinarily committed to rights-based service provision.
The rotten core of this problem remains the language and framing of the debate. 'Care' will never be seen as a service for the state to provide, at least not to the extent 'education' is. And so long as it is 'care', women should do it at home for free or at work for very low pay. Among these competing considerations, the child comes last. Yet we have data showing what a sound investment ECEC is and we have data showing how critical the first five years are for a human's development. Unfortunately for children, they cannot vote.
References
http://www.earlychildhoodaustralia.org.au/wp-content/uploads/2021/07/How-to-talk-about-ECEC.pdf
https://www.oecd.org/australia/2673543.pdf
https://www.goodstart.org.au/getattachment/752548f5-9a80-4056-a0ae-d3de980792a3/;.aspx;.jpg
https://www.vu.edu.au/sites/default/files/stepping-up-securing-the-long-term-future-of-preschool-mitchell-institute-policy-briefing.pdf
https://www.canada.ca/en/department-finance/news/2021/04/budget-2021-a-canada-wide-early-learning-and-child-care-plan.html
https://grattan.edu.au/news/dont-worry-about-the-anti-vaxxers-its-the-moveable-middle-we-need-to-convince/
https://thrivebyfive.org.au/wp-content/uploads/2021/08/Essential-Research_Early-Learning-Monitor-Apr-May21_Gender-Focus.pdf
More from author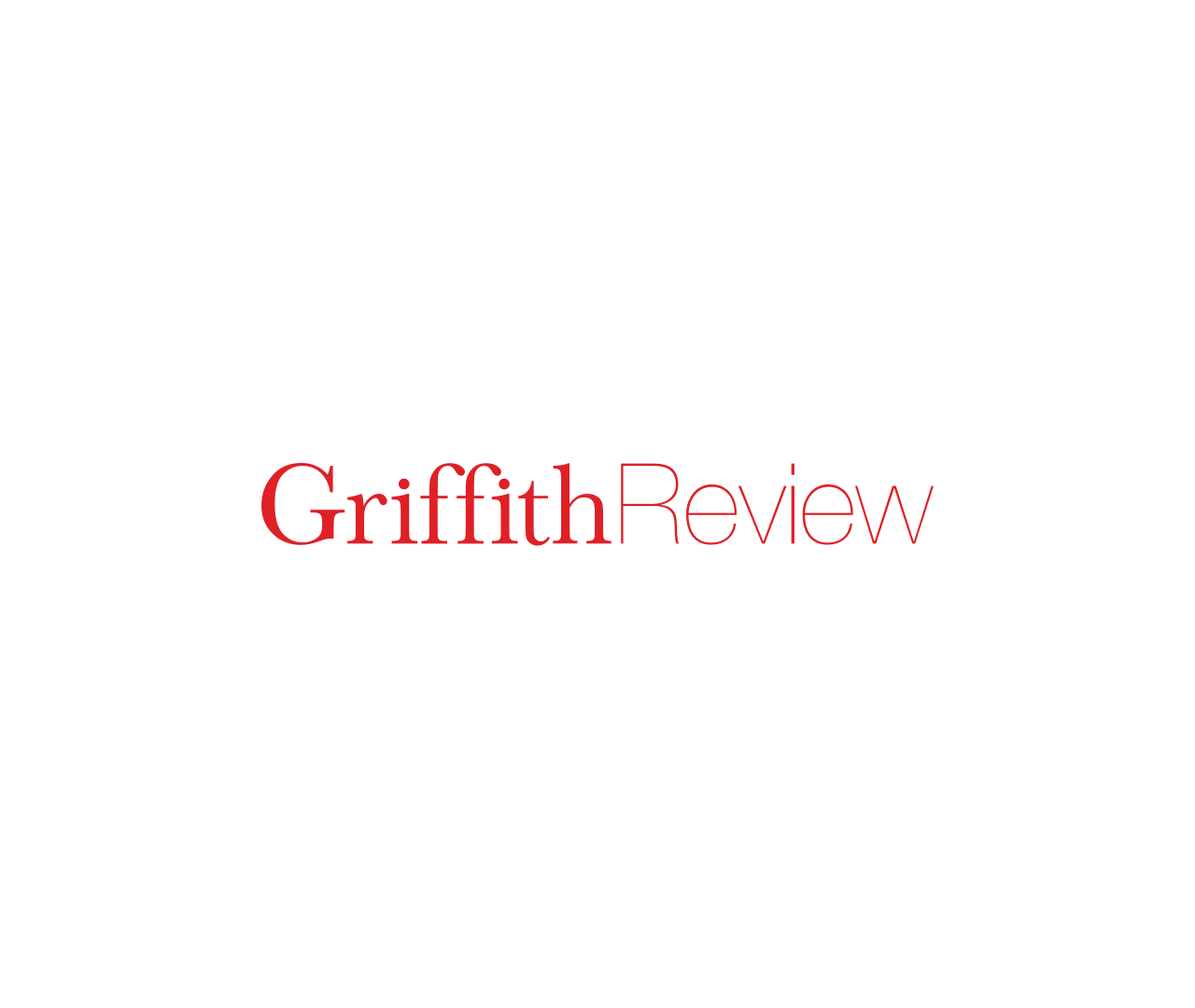 MemoirJEREMY B PULLMAN was a tall, slim man with pale grey eyes and a number-three buzz cut along the sides of his skull. The...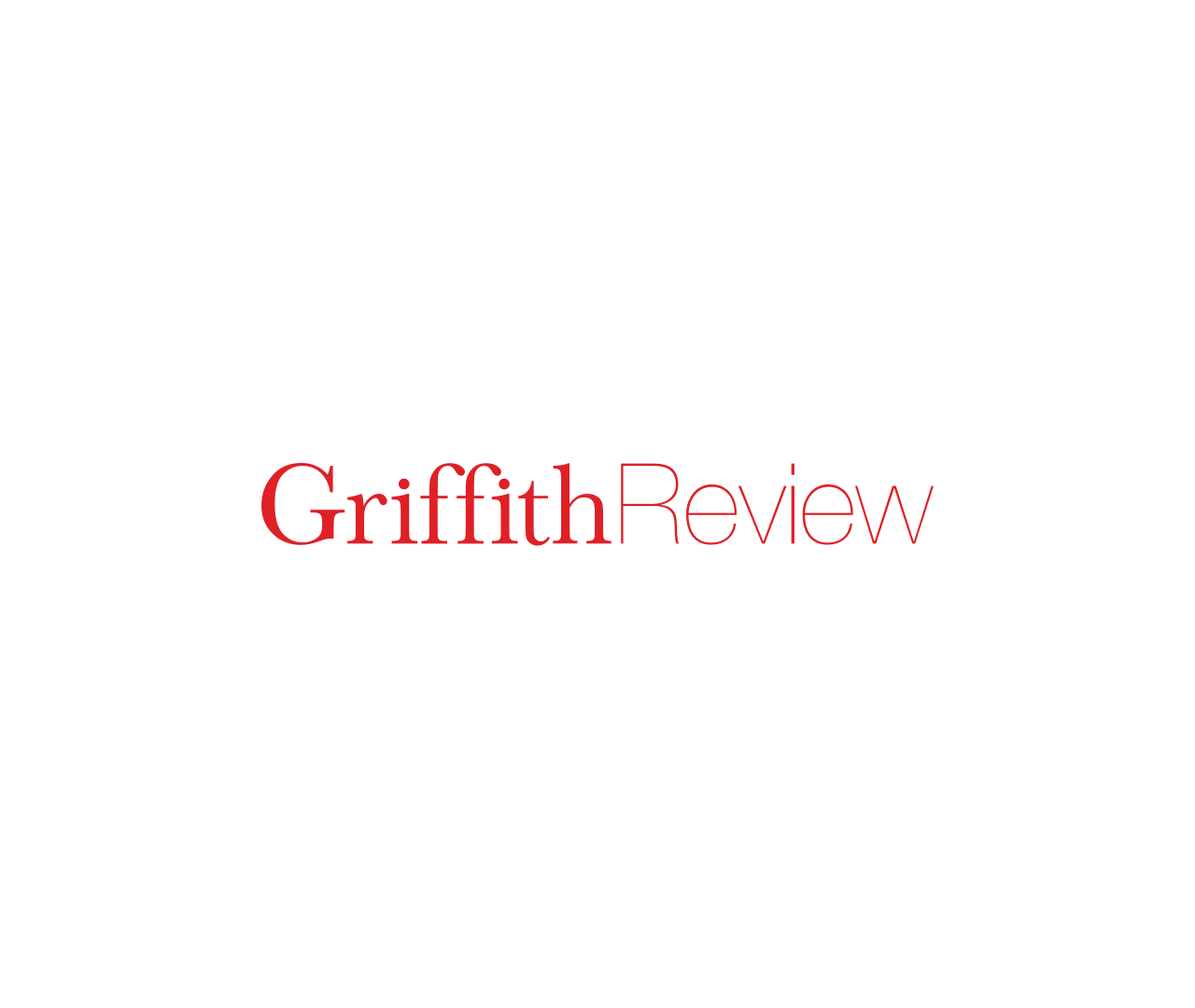 GR OnlineGraffiti artists are known to feel more certain about their identity after creating work; they become more receptive to other perspectives, activities and opportunities. They're not as worried that these other behaviours will obscure their identity – an identity that is now stable and enduring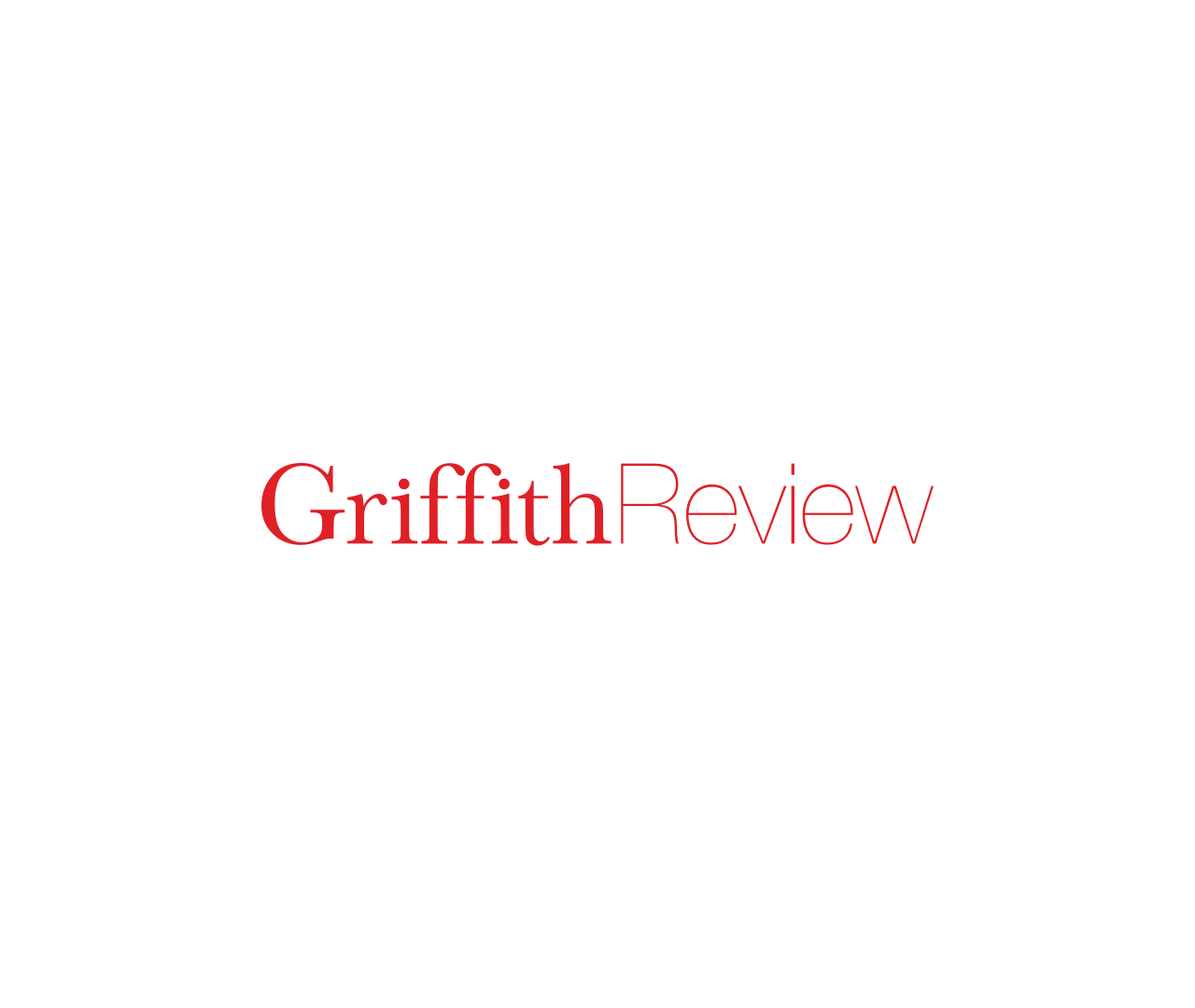 EssayAUSTRALIAN UNIVERSITIES ARE unsettled. There is no doubt they are facing significant and real challenges. Many of their buildings have been shuttered on and off...
Stay up to date with the latest, news, articles and special offers from Griffith Review.