It is now time to re-imagine Australia again, to learn from the past and imagine a future for a new century.
Leading legal activist George Williams declares the system of government has passed its used-by date with antiquated rules of democracy that limit involvement.
He proposes a way to repair this and build on the traditions of the past to solve the blame game that paralyses change in Australia. This is a compelling, once-in-a-generation opportunity.
Re-imagining Australia is not a political wish list. It paints the big picture of how the nation evolved and where it might go. It is optimistic and tough minded – personal, political and unpredictable.
Featured Contributors
---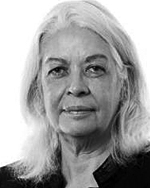 Professor Marcia Langton was appointed Foundation Professor of Australian Indigenous Studies at University of Melbourne in 2000. She has...
Stay up to date with the latest, news, articles and special offers from Griffith Review.