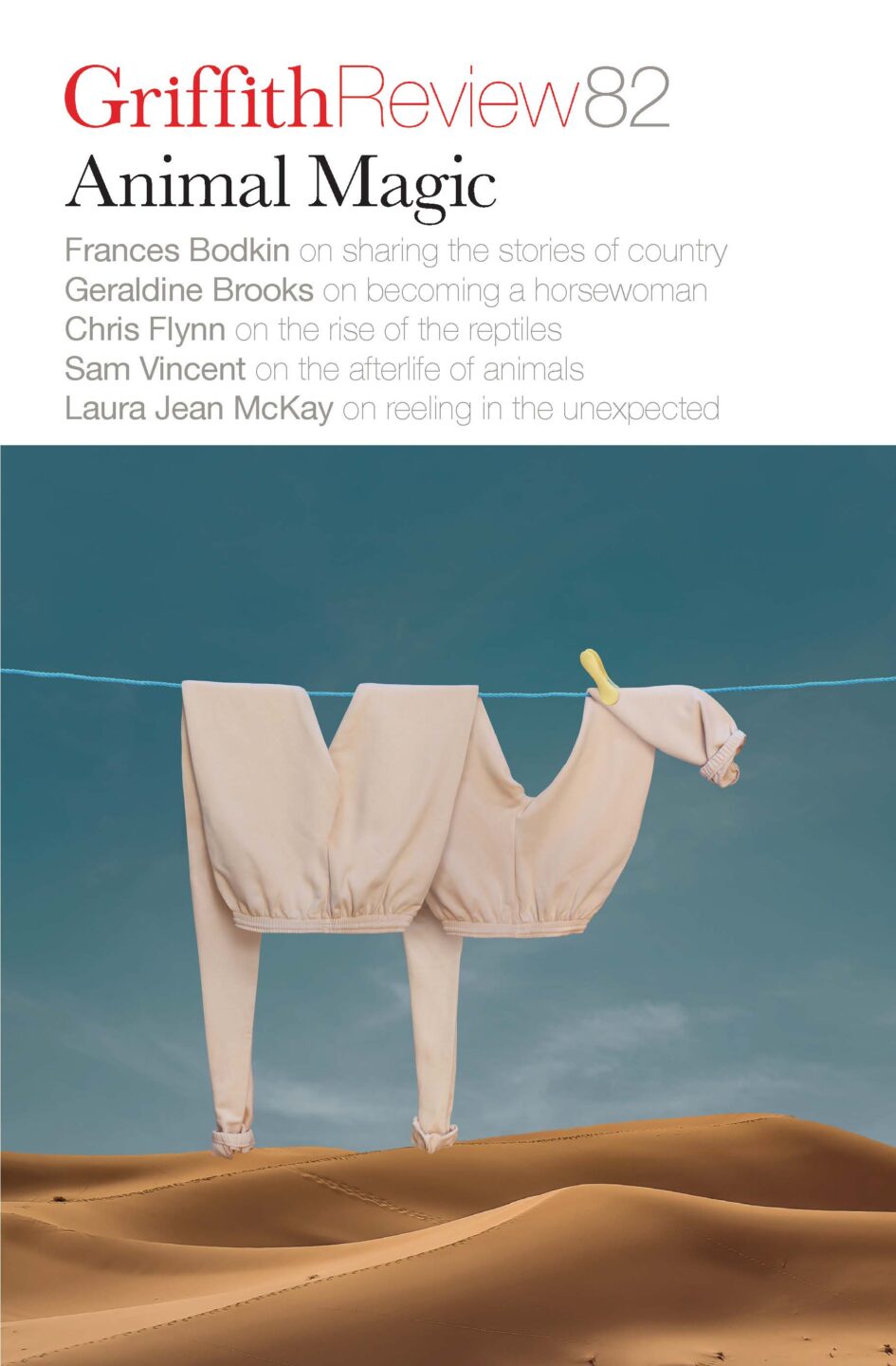 Published 20231107
ISBN: 978-1-922212-89-4
Extent: 207pp
Paperback, ePub, PDF, Kindle compatible Already a subscriber? Sign in here
If you are an educator or student wishing to access content for study purposes please contact us at griffithreview@griffith.edu.au
More from author
Non-fictionFor the past thirty-odd years, Hideo has worked exclusively in Japanese, publishing several novels and collections of criticism and essays. Why Japanese? is a question he is often asked. It harbours a kind of suspicion: why would a native speaker of the English language, the language of power and prestige and capital ... give it all up in favour of a comparatively minor language, a marked and ethnicised tongue?
Non-fictionTigers are as concrete a metaphor as any man could wish: ferocious, territorial loners requiring vast landscape and huge quantities of prey. Henry had named his firm in the spirit of the money making he set out to do: an apex hedge fund, stalking longs and pouncing on shorts, untethered to the groupthink of a pack.
Non-fictionTigger arrived with one eye and a tender but wary disposition, and at first it seemed like the missing eye would be the locus of his mystery. But within a few months of his living in my small apartment, he began presenting strange troubles – back legs listing when he turned a corner, spasms in his resting spine – that were quickly diagnosed as arthritis and diabetes.  We so often use the phrase 'the stiffening of joints' that we forget it's a courtly term for the elision of matter, without which the bones rub together, scrape and grate. While I acclimated to managing the diabetes – an injection every twelve hours, which Tigger didn't mind, quickly learning to associate it with freeze-dried chicken snacks – he also started hesitating before jumping on and off surfaces, before finally doing so despite the promise of pain.
Non-fictionSince 2013, South Korea has mandated the use of compost bins for uneaten food and the country now recycles an estimated 95 per cent of its food waste. Similar schemes exist in Europe and North America, and in June, Nevada became the seventh American state – after Washington, Colorado, Oregon, Vermont, California and New York – to legalise human composting. Known as 'terramation' or 'natural organic reduction', the process entails a certified undertaker placing the cadaver beneath woodchips, lucerne and straw in a reusable box, where, with the controlled addition of heat and oxygen, it decomposes within eight weeks.
Stay up to date with the latest, news, articles and special offers from Griffith Review.