Forgotten Stories
The Novella Project II
Published 4th November, 2014
ISBN: 9781922182432 
Extent: Extent: 296 pp
Paperback (234 x 153mm), eBook
Griffith Review 46: Forgotten Stories – The Novella Project II explores in fiction forgotten stories with a historical dimension, delving beyond the handful of iconic tales that have grown threadbare. The massive migration of the past generation is not only changing Australia, but reviving the need to find new ways to tell forgotten stories. Stories that are part of a shared, but often overlooked, cultural heritage of this country

In 2012 Griffith Review published The Novella Project, re-launching the novella as a literary art form. Two years later, we announced a competition open to all residents and citizens of Australia and New Zealand calling for submissions for The Novella Project II. The response was overwhelming from established authors to emerging writers, resulting in Forgotten Stories, a confronting, moving and provocative collection of new fiction by some of Australia's best writers.
A sea-change couple dig into the past of their newly adopted small town, and discover a secret better left undisturbed in a masterful story by Cate Kennedy.
Tensions simmer between Afghan cameleers, Aborigines and white Australians at the time of Federation in a story by John Kinsella.
A newly arrived Japanese family remembers World War II and confronts 1960s Australia's narratives of themselves in a novella by Masako Fukui.
Emma Hardman's fourteen-year-old Margaret gets more than she bargains for as she heads into the country to help her sister in flu-ravaged post-WWI Australia.
Megan McGrath's moving story returns the reader to Australia's recent whaling past; it is a story about the mistakes we continue to make, about the crippling power of love and the grip of small towns.
---
Watch
In an event with The Wheeler Centre to mark the launch of Forgotten Stories, Cate Kennedy, Megan McGrath and Jane Jervis-Read kick around questions about the novella with editor Julianne Schultz.
---
Forgotten Stories – The Novella Project II is proudly sponsored by the Copyright Agency Cultural Fund.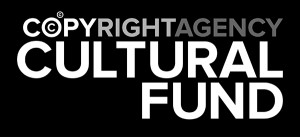 Featured Contributors
---
Cate Kennedy's novel The World Beneath won the People's Choice Award at the NSW Premier's Literary Awards in 2010. She...
Stay up to date with the latest, news, articles and special offers from Griffith Review.