Generosities of Spirit –
The Novella Project VIII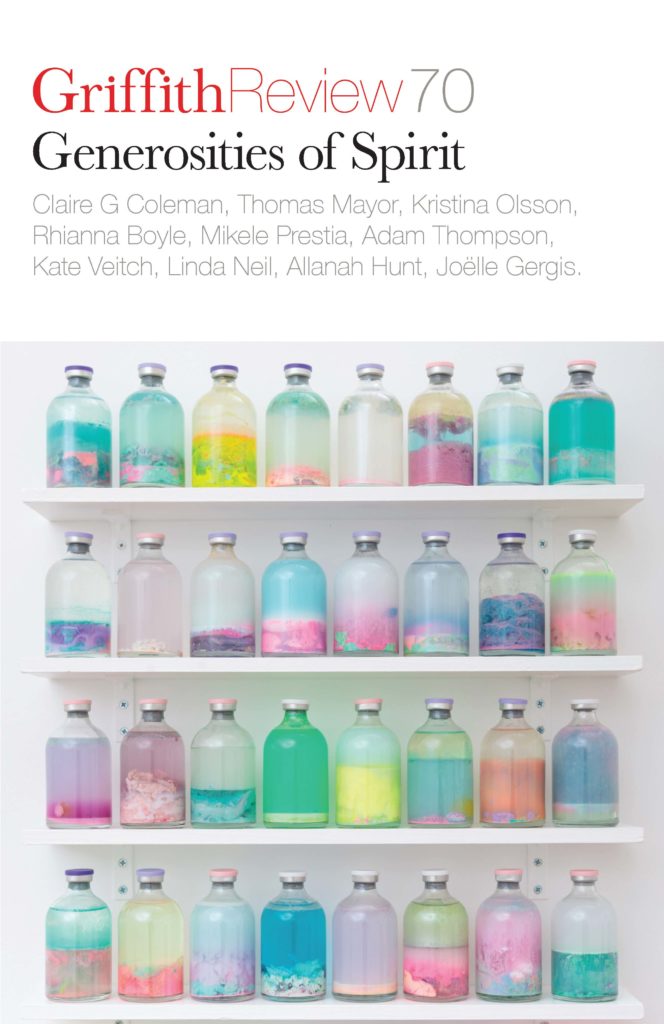 Published 3rd November, 2020
ISBN: 978-1-922212-53-5
Extent: 264pp
Paperback (234 x 153mm), eBook
Stories of inner lives, resilience and potential realised, Generosities of Spirit presents Griffith Review's annual showcase of the best of Australian new writing.
Showcasing the winners of 2020's novella competition – Rhianna Boyle, Claire G Coleman, Mikele Prestia and Kate Veitch – it also features compelling new work from Adam Thompson, Thomas Mayor, Linda Neil, Allanah Hunt and Kristina Olsson, as well as a selection of vital Australian poets – including Tony Birch, Eileen Chong & Lisa Gorton, and Mark O'Flynn.
Climate scientist Joelle Gergis also introduces a new series that Griffith Review will be showcasing online from November, The Elemental Summer, focusing on the responses and reactions to the climate emergency.
---
Griffith Review 70: Generosities of Spirit is supported by the
Copyright Agency's Cultural Fund.
---
AUDIO
Listen to Editor Ashley Hay read her introduction 'Samples of gifts and giving'.
Listen to contributor Adam Thompson read 'Sonny'.
Featured Contributors
---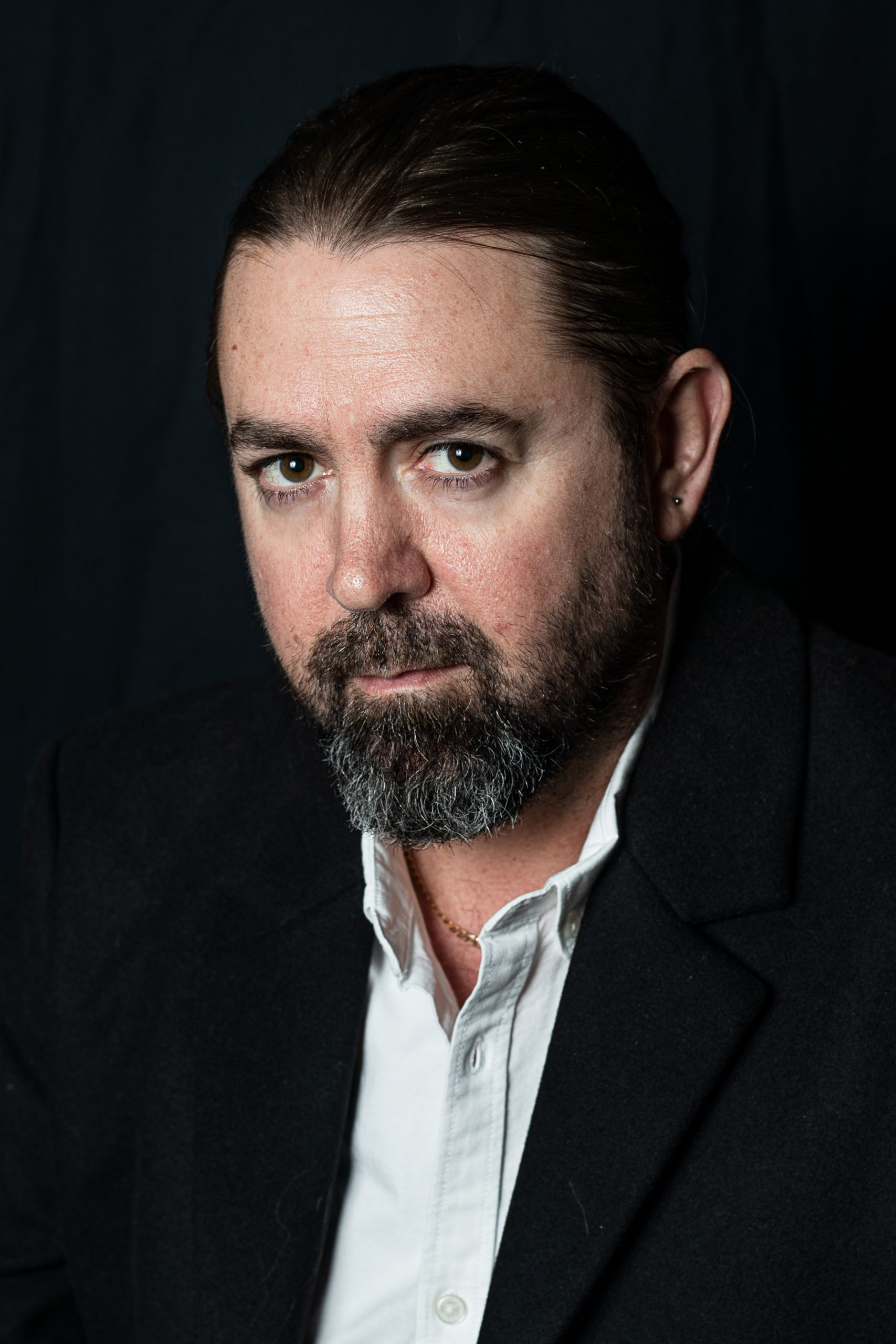 Adam Thompson is a Pakana (Tasmanian Aboriginal) man from Launceston. 'Sonny' is part of his debut short-story collection, Born...
Stay up to date with the latest, news, articles and special offers from Griffith Review.