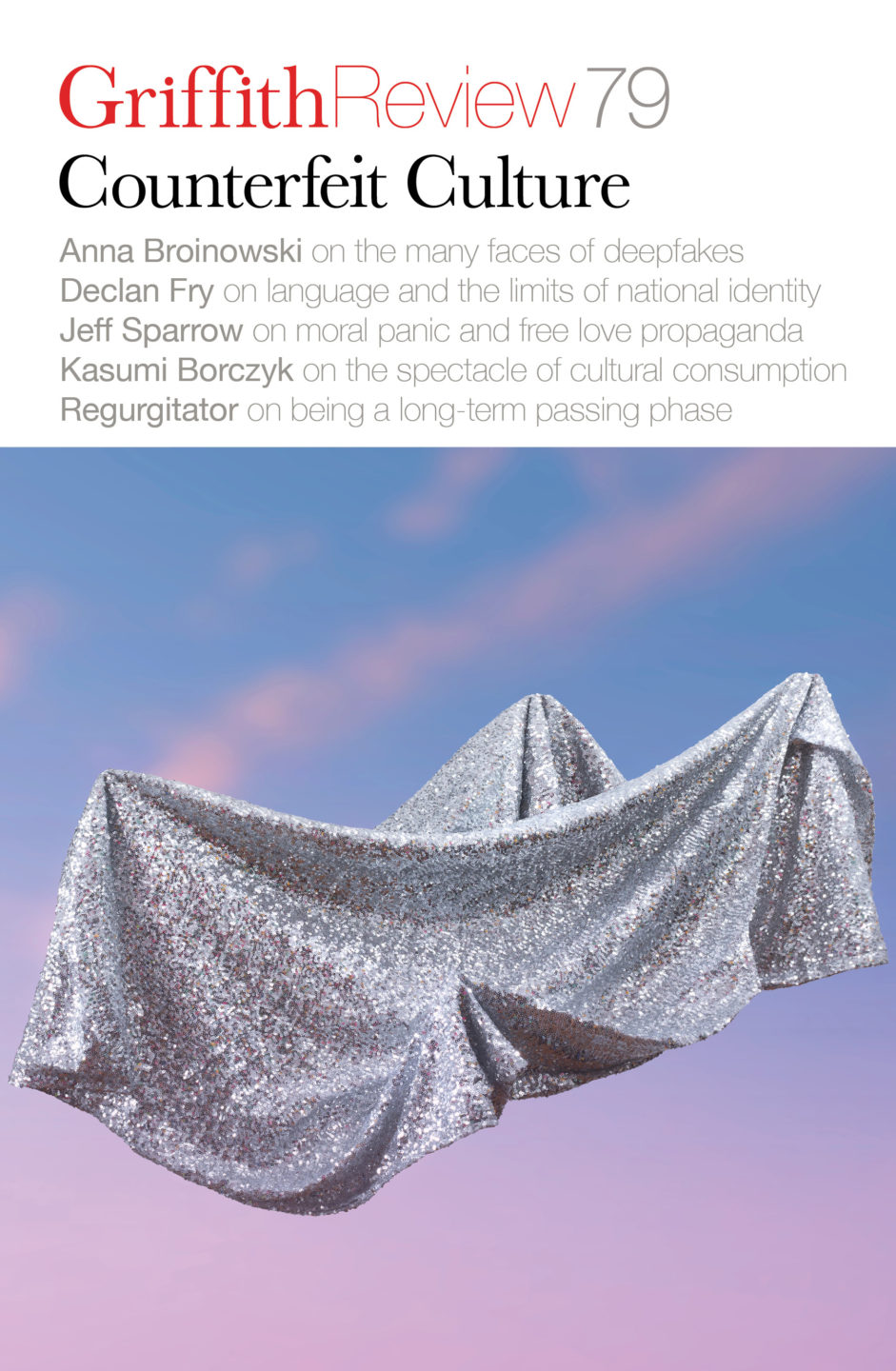 Published 20230207
ISBN: 978-1-922212-80-1
Extent: 264pp
Paperback (234 x 153mm), eBook
THE ART DEALER said, blithely, 'I understand why he did it. He needed money. He had a particular set of skills. What else would he do?'
She didn't use the words art fraud or forgery.
I stared back in silence.
She continued, 'You know, he told me all women are prostitutes in one way or another. I think he's right.'
I felt nauseated. These casual revelations did not match her veneer of demure professionalism.
Guests were greeted by a string quartet at the entrance of the lavish home. Velvet rope sectioned off blue-chip artworks, as in a museum. Waitstaff circulated an endless supply of hors d'oeuvres and champagne poured from magnum bottles.
The art dealer sat in the lap of an unattractive man. She smiled and giggled, a practised courtesan performance. Later, before I left, he pressed his business card into my palm with a sly smile.
Years after, I overheard him boast to another man that he used to fuck her.
The unattractive man was accused of multiple art fraud and forgeries. A gallerist friend told me an artist could have sent him to jail with their testimony but did not. The artist told several people that although the unattractive man was guilty, they didn't have the heart to do it. Perhaps there was another reason they backed down.
The artist manager laughed and boasted about an artist, 'He was so drugged out on medication he'd nod off. His head would fall forward and smudge the paintings. Happened all the time. I finished them for him. He never even noticed!'
After a different artist died, I was invited to dinner at a gallerist's penthouse apartment. On the wall was an enormous painting, a clumsy pastiche. The artist manager pointed, said it was by the late artist and grinned. I didn't believe him. A couple of months later it was sold for a significant amount by an auction house.
Over lunch with the international art auctioneer, I told him the art dealer – a mutual acquaintance – said she would 'support' my work at auction. She explained that if an artwork didn't receive enough bids during an auction, she would bid to buy it for a higher amount. Then there would be a public record of my work being sold for the value assigned by her, which she would show people when reselling it privately.
The international art auctioneer recoiled but said, diplomatically, 'Uh, that's not supposed to happen.'
Long ago I was pressured to accept a five-year contract to inflate the value of my work. It specified the amount of art I would have to create and the increasing prices at which the artworks would be sold and bought back through auction houses by a group (their names protected by privacy laws). At the end, a book about these artworks would be written by one of them. Both the book and public record of auction results would be used to justify the pumped-up value. Then artworks owned by the group would be dumped – sold to legitimate collectors.
In the artworld, this is known as price ramping.
I refused. On my father's advice, I kept the handwritten contract anyway.
A casual conversation with an art transporter turned to price ramping. He smiled and shrugged, 'As long as you're not the one caught holding the baby!'
I replied, 'What, so it's okay to rip off artists and collectors? So it's okay to steal a truckload of an artist's work right after they die?'
It was a random comment, not aimed at him. But he snapped, 'You know a lot.'
Everyone knows. These are open secrets.
His skin flushed pink then slowly turned white as knuckles on a clenched fist. His face, neck. Even forearms. I'd never seen anything like it but understood it was fear.
Later a military friend said, matter-of-factly, 'You missed an opportunity to interrogate him. He would have confessed everything.'
What use is a confession if everyone knows but goes along with it anyway?

I WALKED BY an early painting of mine displayed in a café. It had been commissioned through the art dealer before I learnt more about her and cut ties.
Ordering a coffee, I sat close to see how it had aged. The surface looked different. Plastic-like. I stared, wondering if it needed cleaning. It had a slightly bumpy texture, like canvas. Except I painted the artwork on smooth board.
Rage surged as I realised this wasn't my painting. It was a photograph of my painting, printed on canvas, laminated to mimic the shine of high-gloss enamel paint, and stretched over a frame the same size.
A professional photographer documented the original painting using slide film – the equivalent of an exceptionally high-resolution digital photo. My gloss enamel paintings reflect light and are difficult to photograph well. They need to be lit in-studio, from multiple directions. The art dealer gave me a slide and kept one for herself. She said it was for her records.
Later, at home, after the initial shock wore off, I called her and said I'd seen the copy of my painting. She said, 'I don't know what you're talking about.'
By the time I returned to the café the copy was gone. When I asked what happened to it, the staff told me they didn't know what I was talking about.
Over the years, as the internet became ubiquitous, I saw the copy of my artwork for sale on various websites. Each time, I reported it to the platform and it was removed. Until I finally tracked down the seller via his digital footprint.
I emailed him. He demanded money. I refused and initiated legal action. After a day of tedious back and forth, he sent documentation of it being cut into tiny pieces and thrown away.
While I relocated to be with my father as he slowly died of cancer, a poorly executed forgery of my work was offered for sale by a small auction house.
It wasn't until much later that I discovered it via an international online database listing past auctions of my art.
I called the auction house. The CEO told me the forgery was submitted by a framer whose name I recognised. He said, 'There's no point taking it further. It didn't sell. The framer will say the artwork was left there and he didn't own it. He'll say he doesn't have it now.'
It sounded like a pre-prepared statement.
I asked why he publicly offered an artwork without any indication of authenticity.
'This is a small auction house with high turnover. We don't have time to check provenance or authenticity.'
'Your business claims to sell original artworks. If you do not verify their authenticity or provenance, the record of ownership, your business is not what you are presenting it to be.'
Silence.
I took screenshots of the website and saved them to my files and external hard drive. Then emailed the international database of auctions. They sent me a form, which I filled in, signed and returned. The record was removed.

RECENTLY I SPOKE with the CEOs of a couple of major art auction houses who've sold my art on the secondary market for more than a decade.
Each asked if I was represented by a commercial gallery.
I gave my standard response, 'No. I still connect directly with the audience for my work via the internet.'
It's well known within the Australian artworld. Ever since I was front page of The Age newspaper's Business section in 2006 in an article by Nabila Ahmed titled 'State-of-the-art selling rivals play to the galleries'.
But my approach is still unusual enough – at least for an artist whose work retains value on the secondary market – to elicit curiosity.
One replied, 'It makes sense.'
Another said, 'We hold more online-only auctions now. It's the future… You handle your own copyright, yeah?'
'Yes. It gives me a chance to check authenticity and provenance. If there's an issue, we can address it before the artwork is offered for sale. As you know, people often try to create false records of authenticity and provenance through auction houses because the catalogue and results are a public record.'
He nodded.
The CFO asked, 'Isn't that all checked by Copyright Agency?'
The CEO answered, 'No. They do licensing.'
Copyright Agency is an Australian not-for-profit agency that collects licence fees for the reuse of text and images – copyright royalty payments – on behalf of members.
Although I'm not a member, I appreciate their work and we have a good professional relationship. I know them because they were appointed by the government to collect artist resale royalties, which apply to some secondary market sales of my art.
The secondary market art dealer called to tell me he'd sold a painting by me that qualified for resale royalty. While sales are mostly reported to Copyright Agency they can also be handled directly.
It makes no difference to him. He offers me the option because I'm paid faster and don't lose 16.5 per cent of my resale royalty to the agency's administrative fee. This considerate gesture strengthened our professional relationship, which evolved in the past decade. A call about resale royalty is also an opportunity to catch up.
Our conversation turned to the art world.
He said, 'I've seen a lot in finance and business. But even I was shocked at what people get away with in the art world. It's like they don't know how bad it is.'
They know. But there's no consequence. So they do it anyway.
He paused. I wondered if he was thinking of his friends who are my enemies. I know they're friends because he disclosed it to me long ago. We haven't mentioned their names since.
Our conversation moved on. When it ended, I emailed him the invoice. He paid via electronic funds transfer. The money cleared in my account within a few hours.
A friend who works at a commercial gallery also works for a private client, researching uses for blockchain in art. She sees the greatest potential in providing authenticity by recording each sale of the artwork on the blockchain, with resale royalty paid automatically. In theory, it would streamline the resale royalty process and provide a decentralised digital record of ownership that no person or group could control or corrupt.
However, anyone can create multiple anonymous digital wallets, which are used to make the transactions recorded on blockchain. It's ideal for art world price ramping. Though trad art criminals would get pwned by crypto bros.

AFTER A LONG, dramatic hiatus, I am in the process of rebuilding my life and career. For five years I received regular intensive treatment at a private psychiatric hospital – in part, due to what happened during my brief stint in the traditional commercial artworld. I learnt the hard way that the sense of entitlement to artists' work extends to women artists' bodies. When I refused to acquiesce, I was raped.
In mid-2017, I returned to Sydney, documented the process of creating new art and establishing a new life, and consistently shared both narratives online. I figured anyone interested in buying my art – often as a long-term investment – would need proof I was well enough to simultaneously make art and rebuild my career without the interruption of returning to hospital. I completed a small commission and documented that too, including packaging and sending it via courier. For my Instagram bio I wrote: back from the dead.
A year after my return I received an email: Dear Ms. Dooney, we are happy you're back from the dead. Do you accept commissions? The collector and I spoke briefly on the phone, then met for coffee at his office. A few weeks later, I received a plane ticket via email and took several long flights to meet the subject of a private portrait. I worked on the project for three years.
From mid-2021 to mid-2022, I developed multiple series of new paintings with the financial support of arts patron and venture capitalist, Mark Carnegie. His periodic, pithy emails offered encouragement and insights that helped my work evolve faster.
Now I'm making art I'll show publicly this year. Another commission is lined up for when I finish.
Several magazines featured my work: a new conceptual series debuted in Plateform magazine in 2017; a large early painting featured on the cover of Art Edit magazine in 2018; and, that same year, a long interview accompanied by new photographic artworks featured in She Shoots Film. Art collectors Natalie and Jamie Forsyth highlighted my work during an interview with Jane Rocca about their home for Domain Magazine in 2022. I've been listed among the most recognisable contemporary Australian artists by Global Australia, a government taskforce to attract exceptional talent and business.
In early 2022, I withdrew from what would have been an hour-long documentary about my work – and me – pitched to a global streaming service. I felt the story angle positioned me as a victim/survivor crying to camera, which would overwhelm my accomplishments. Instead, in mid-2022, I began writing a chaptered non-fiction column published online by Coagula Art Journal.
My focus has been on making art, writing, reconnecting, expanding my network and maintaining a modest online presence that prioritises clear communication and responsiveness over follower count. There have been no over-hyped indicators of success: no viral moment; no high-profile collab; no mass exposure via a social media platform or streaming service. Just the accumulation of my work and a quiet, steady seep of it into the ether, to which people respond.

AS WILLIAM GIBSON observed in The New York Times in 2003, 'In the age of the leak and the blog, of evidence extraction and link discovery, truths will either out or be outed, later if not sooner. This is something I would bring to the attention of every diplomat, politician and corporate leader: the future will find you out. The future, wielding unimaginable tools of transparency, will have its way with you.'
In the past, information travelled slowly. It was guarded. Online, it flows organically in ways no one can accurately predict. It cannot be gatekept, hidden, obstructed or controlled.
Lies come undone when information from multiple sources is compared. The future of art fraud is the same as the future of everything else: truths will either out or be outed, later if not sooner.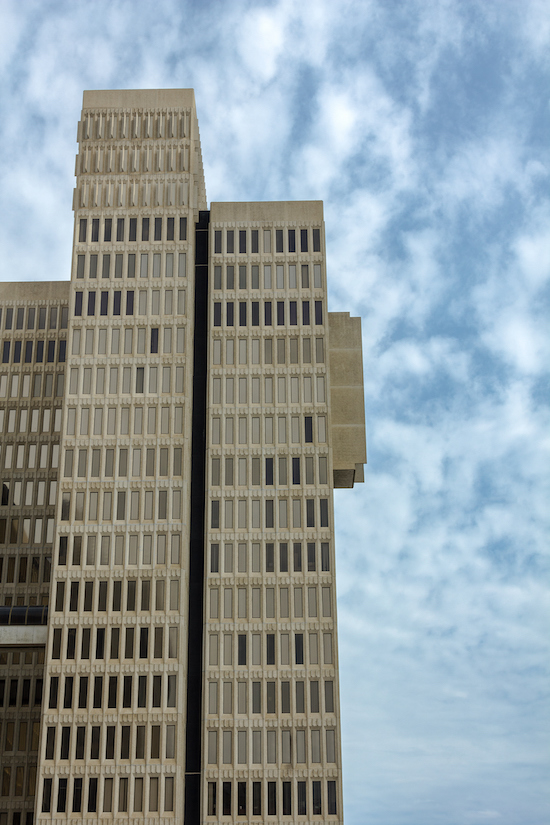 FictionWe were going to visit Patience's supervisor Callista, a tenured senior lecturer in literature and cultural studies, though her strange, ageless grace made the word senior feel like a misnomer. I knew Patience would have chided me for this, saying it showed both my ageism and internalised misogyny, so these were among the thoughts I kept to myself.
Non-fictionOur image-centred world has elevated what writer Jia Tolentino calls 'Instagram face', a racially ambiguous assemblage of ethnic 'greatest hits' – wide cat-like eyes, big lips, smallish nose, high cheekbones. Few people will have a face that fits this template... But, whatever, you can pay for it.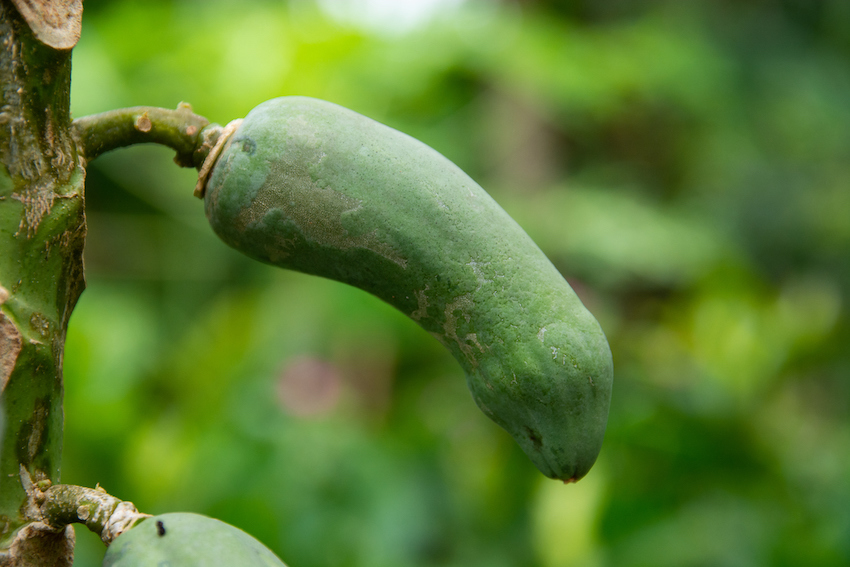 Non-fictionThree years into my transition during the 2021 lockdowns, my online shopping habit became a full-blown addiction. One of the weirder things that I purchased was a petite crocheted penis and testicles, hand-stitched by a crafty 'bear' called Devon. Each package was made-to-order, so I could choose everything from the shaft length to colour and testicle size. I could've even added ball hair. 
Stay up to date with the latest, news, articles and special offers from Griffith Review.