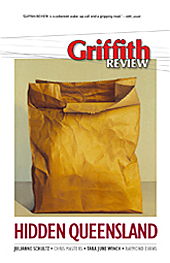 Published 20080808
ISBN: 9780733322839
Extent: 296 pp
Paperback (234 x 153mm)
This essay inspired us to use the Cooktown orchid in the logo of the Griffith Review Emerging Writers' Prize. Tim Chandler describes the interplay between story, place and biota. He explores how stories, as much as setting, define the Australian character. Tim, a Queenslander now studying critical theory at Monash University, is a former Griffith Review editorial intern and one of the many emerging writers we've been proud to feature over the years.
The Cooktown orchid (Dendrobium phalaenopsis)
I HAVE BEEN thinking about plants and people, about stories and the symbolic power of plants. The way they erupt from the earth into our lives in unpredictable ways. The late Val Plumwood once wrote: 'I think we systematically underestimate the awareness, responsiveness, agency and creativity of trees.' Ralph Waldo Emerson exclaimed: 'The greatest delight which the fields and woods minister is the suggestion of an occult relation between man and the vegetable. I am not alone and unacknowledged. They nod to me, and I to them.'
I love how trees become totemic. I love that in Brisbane I can look around in the older suburbs and always spot a hoop pine's distinctive silhouette; in spring the jacaranda's purple hangs over every street; enormous figs and spreading poincianas provide year-round shade; nostrils fill with the summertime scent of rotting mangoes.
In the poem 'The Eucalypt and the National Character', Judith Wright ponders the relationship between a plant and a people and finds the tree superior. What is it about that tree – 'whip-supple, pivoting, loose' – that conjures up Australianness, or gives Australians something to admire? You could say that the eucalypt teaches us how to be Australian; Wright suggests we have much to learn: 'She is artist enough to manage a graceful asymmetry; / but we are more apt to turn crooks.'
The gum tree follows us like a home deity, setting its roots in our skulls. Can we ever look upwards and, in glimpsing the interstitial air, realise its example?
For fifty years the Cooktown orchid has been Queensland's floral emblem. The relationship between Australia and the genus Eucalyptus seems well laid out: we have thought about it at least, opened up space for poets to glide between the branches and activate our homing devices. Indeed, eucalypts have reminded me, when abroad, of my own Australianness – by the distinct affect of theirs – in places such as San Francisco and Kew, and in a way that no other plant could. Is it, as Ashley Hay has remarked, 'The way sunlight breaks through their leaves and makes them look molten'?
But what of the orchid? What would a poet have to say about the relationship between Dendrobium phalaenopsis and the Queensland character?
I would like to think that our poet would begin with the plant's aerial habitat: it lives in other rainforest trees, up in the canopy (it is an epiphyte), closer to the warm sun, hidden up high, until… Then, of course, she would describe those magnificent flowers – the bright, purple, splashing cascades, crimson-bodied butterflies. She would mention the waxy leaves and fleshy stems – they are like that to minimise water loss (physiologically it is a very efficient plant). And she would remark on how interesting it is that a plant from the tropical far north (further from Brisbane than Melbourne, and far more exotic) should come to represent the whole state.
A wonderful plant, to be sure, but does it bring out my inner Queenslander (born and bred, mate)? I see the orchid occasionally in cultivation and I admire it greatly; nevertheless, it does not conjure up Queenslandness in the same way as the eucalypt instantaneously conjures up Australianness.
But that is not the flower's fault.
What do we repeatedly bring to our encounters with plants like the Cooktown orchid? Desire, foremost, but also, among other things, memory and language (we can never forget language). The interplay complicates us, entangles our senses and renders them wild. Suddenly you see the flowers for what they really are: lusting genitalia! We are drawn in closer to an encounter that vaporises time and, if only for a moment, but possibly forever, our humanity becomes more orchid-like.
Orchids in general have taken on a charismatic aura – an affective symptom of the entwining of nature and culture – and particular species send enthusiasts crazy. The Calanthe orchid, which grows in the Brisbane area, was one of the many plants loved by Judith Wright, who also wrote poems about the Phaius and sun orchid. Poets have already discovered orchids, even if not the Cooktown variety.
In all likelihood, few Queenslanders would actually recognise their floral emblem, the living organism. But most would consider it beautiful. This is why we need poets to open up the space for the Cooktown orchid, to let it blossom rampantly and enrich us. The orchid needs stories just as much as we do. It will bring us home. The storying of the floral emblem is the storying of the people. What is a floral emblem if it cannot cry, 'These are my people, the people of the orchid!' Thus may poets open our eyes to this particular plant's awareness, responsiveness, agency and creativity.
The orchids will nod to us, and we to them.
More from author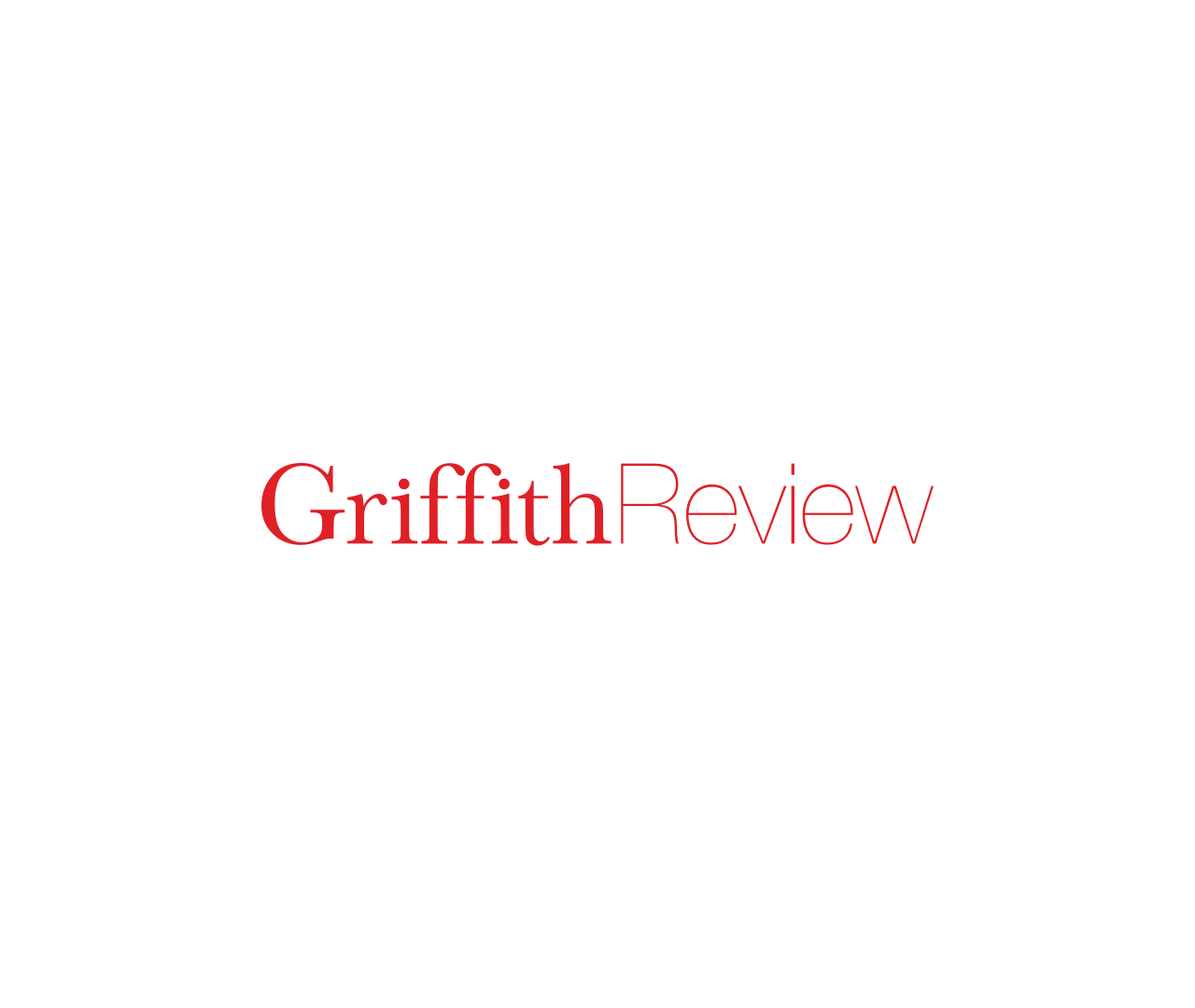 EssayTHE ROAD TO the Queensland-New South Wales border turns through former dairy farms and tropical fruit plantations, many now abandoned and disappearing under a...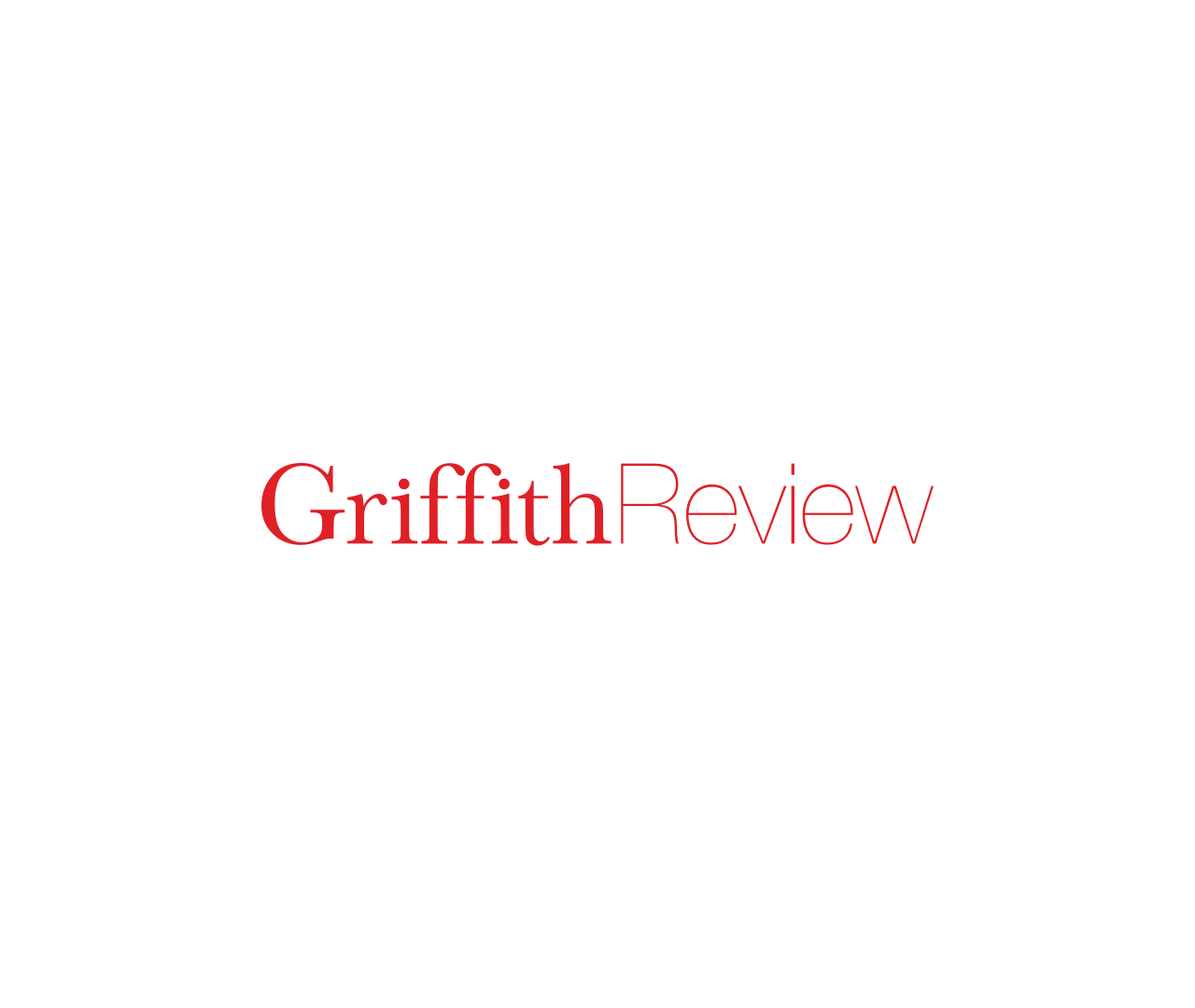 EssayDURING THE NINETEENTH and early twentieth centuries, numerous skulls and skeletons of Queensland Aboriginal people found their way into museums and scientific collections throughout...
Stay up to date with the latest, news, articles and special offers from Griffith Review.