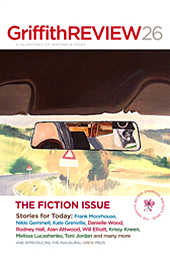 Published 20091123
ISBN: 9781921520860
Extent: 264 pp
Paperback (234 x 153mm)
I SPEND A lot of time in graveyards these days. On mornings when it's too blustery to walk my dogs on the beach, I head for a cemetery. The towns of New England are notable for their burial grounds, and my town, Vineyard Haven, has several excellent ones.
The year-round population of this small island community is just 3,800, but we have four substantial cemeteries, each very different from the others. The town graveyard covers a hilltop, set back from the harbour. It's windy up there, but dense stands of oak provide shelter, even as their leaves toss and shush with each briny gust.
The dogs and I gravitate to an unusual memorial: it's a miniature lighthouse, rather crudely made, of wave-worn beach stones. Around it are the graves of unknown sailors, lost at sea, who washed up on these shores in the days of whaling ships and vast cod-fishing enterprises. Later, we wind our way down to the Jewish cemetery, where the stones are inscribed in Hebrew. I bring a handful of pebbles with me, to place on the graves. It's a Jewish tradition: you place a pebble, and tell the dead that you have added to their monument.
Some days, we head in the opposite direction, to a small sliver of a graveyard, up on the arm of the harbour known as West Chop. There are some very old graves there, dating back to the early days of English settlement in the mid-seventeenth century. They are Puritans' graves, with death heads and angels crudely etched into the stone. There is also some freshly turned earth. Over time, this has become the burial ground of choice for many of the island's writers. The year before last, we buried William Styron there. Last year, it was Art Buchwald's turn. And John Hersey has been there for a while now.
Bill Styron and Artie Buchwald were my neighbours, but Hersey I only met on the pages of his remarkable book Hiroshima (Random House). It's consoling to visit these men. I think about their books, and how their words have outlived them, and then I go home and get to work.
People are always asking novelists: Where do you get your ideas?
I have a long rambling answer to this that I give in speeches, but the fact is, I get many of my best ideas in graveyards. The idea for my very first novel – the story that tipped me off the ledge of factual journalism into the free fall of fiction – came from my habit of communing with the dead.
IT WAS A beautiful June day in 1990, and I'd been hiking in England's Peak District. I was covering the Middle East as a reporter for the Wall Street Journal in those days, and when I had time off, I used to seek respite from hot dusty places in cool green ones. So I was rambling along an English footpath, and I happened to look up and see a sign – a finger post – pointing to a village called Eyam, and underneath was written 'Plague Village'. There, in the parish church of St Lawrence, there was a display that told how Bubonic plague had arrived in the village in 1665, and how the people of this village, alone of all stricken communities, had taken the heroic and self-sacrificing decision to voluntarily quarantine themselves, not to flee and spread the infection. Outside, in the church's burial ground, was the tombstone of the rector's wife, who had died of plague because she stayed with her husband in quarantine.
I was reading the inscription on the stone when I noticed that the engraving had been botched. Her name had been misspelled and the stonemason had had to go back, chip a piece out and insert the correct lettering. Of course, I thought: by that time, the village stonemason was probably dead of plague and some inexperienced apprentice was trying his best…
That little detail on the gravestone fed my imagination, because suddenly I was thinking about what it would be like, in practical ways, to be sealed off from the world in a small place, dependent only on your neighbours, as two-thirds of them died around you…
So that's how it starts, a true detail, a true story. I didn't rush home that day, call the Journal and quit my job, head to the attic and start writing. I loved my job, in spite of its intensity – the calls in the middle of the night: 'Gaddafi's called a press conference.' 'Khomeini's finally kicked it.' 'Saddam's invaded Kuwait.' You'd roll out of bed, grab your packing list, check the flights and call a cab. A few hours later you'd be blinking in the bright light of an unfamiliar tarmac, the scent of cardamom-spiced coffee and diesel fuel mingling in the dry air.
It was mostly about death, that job, though I didn't see that until much later. War, uprising and unrest were the permanent conditions in which I did my work.
Most of us – the lucky ones, born and raised in the safe world – don't witness many deaths. For most, there will be, maybe, two or three passings, soothed by soft-voiced professionals, arrived at in due season. But in the decade I spent covering catastrophes in the Middle East, the Balkans and Africa, the body count was high. I saw death wholesale on the battlefield of Majnoon, where Iraqi earthmovers mashed the corpses of teenage Iranians into the desert sand. I saw it in the hospital tents of Eritrea, where famine slowly clawed the life out of women my age and children much younger. I saw human remains, piled into mass graves, in the Kurdish town of Halabja.
There is one body I will never forget. He was a young soldier, lying on his back in a green meadow full of jonquils. It looked like he'd stopped to rest in the warm spring sunshine, to watch the clouds in a sky washed perfectly blue. Only when you came close could you see that half his face was missing, shot away by a high-powered rifle.
For a while, after I stopped working as a reporter, I tried to push those images far away. It didn't work very well. So instead, I started inviting them back. I realised it was better to think about those people, to remember them, to recall their suffering. Remembering them was something I could do for them, since I hadn't been able to do anything for them in life.
So they creep into my fiction now, disguised, perhaps, as a Civil War soldier, or a victim of plague or pogrom.
IT WAS NINE years before I returned to Eyam, the Derbyshire plague village. My son had been born and I'd given up running after modern catastrophes in difficult places. I'd quit reporting. In the sudden quiet of my new life, that other story, of long ago catastrophe, had begun to fill my imagination. Finally, I decided to see if I could find a way to tell that story. So I went back to Eyam.
They'd built a museum in the intervening years. There were wonderful things there: recipes for plague cures, pages from plague prayer books and pieces of furniture from plague cottages. I made copies of all the wills and from them constructed a fairly complete picture of the material culture of my villagers – their livestock, their furniture. But their voices were silent. The villagers of Eyam had been illiterate miners or shepherds who left no words behind. For all the details I'd amassed, there was scant evidence of what it had been like in the village that year. The emotional truth was elusive.
I needed someone who could tell me. I needed to commune with the dead. But how could I hear their voices?
A half-line reference in one of the rector's three surviving letters set me on a promising path. He had written: 'Fortunately my maid continued in health, which was a blessing, for had she quailed I should have been ill set.' I tried to find out if there was anything known about this woman, but there wasn't – the lives of servants just weren't taken note of.
So I imagined her. I imagined her as Anna Frith, and I gave her a character informed by some of the women I'd met as a journalist, in the Middle East and in Africa: intelligent women, but not educated, who'd been led to expect a circumscribed life until a crisis caused them to have to step forward and assume roles they never would have dreamed possible.
I had to give Anna Frith a voice. I read widely in the memoirs and letters of the period, but working-class women like Frith hadn't written memoirs and were rarely mentioned in the writings of the upper classes. It was in court that I could hear her voice – court records contain verbatim testimony, and women like Anna Frith sometimes found themselves there, because of malicious husbands or cranky neighbours or because of the simple crime of being poor. You can hear them, in any case: using wonderful, obsolete Derbyshire dialect words, vivid and evocative: boose for cow stall, cluzened for frozen. And my hands-down favourite, the word for an absolute no-hoper: fanfaroon.
Because I imagined her as an autodidact, I thought she would have paid close attention in church – which was, at that time, the closest thing she would have to a schoolroom. So I gave her voice a slight Book of Common Prayer, King James Bible cadence.
Pascal says, 'We know the truth not only by the reason, but also by the heart.' So I will continue to visit graveyards, and open my heart to the dead who crowd my memories. I'll stand still and listen. With a bit of luck, they'll continue to speak to me.
More from author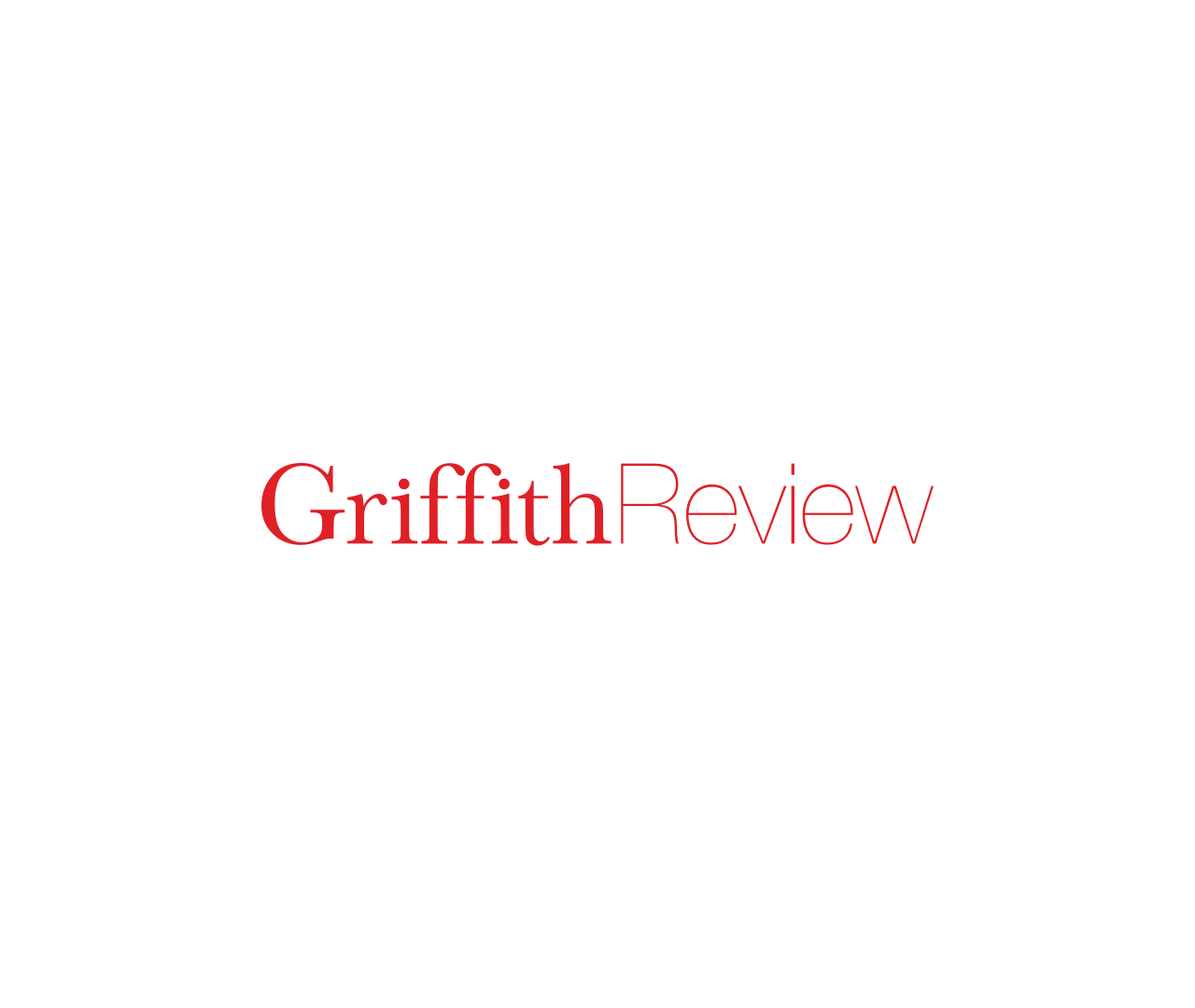 ReportageFITZROY CROSSING, IN north-western Australia, is a group of settlements set between abrupt scarps of sandstone. The weather oscillates between the furnace heat of...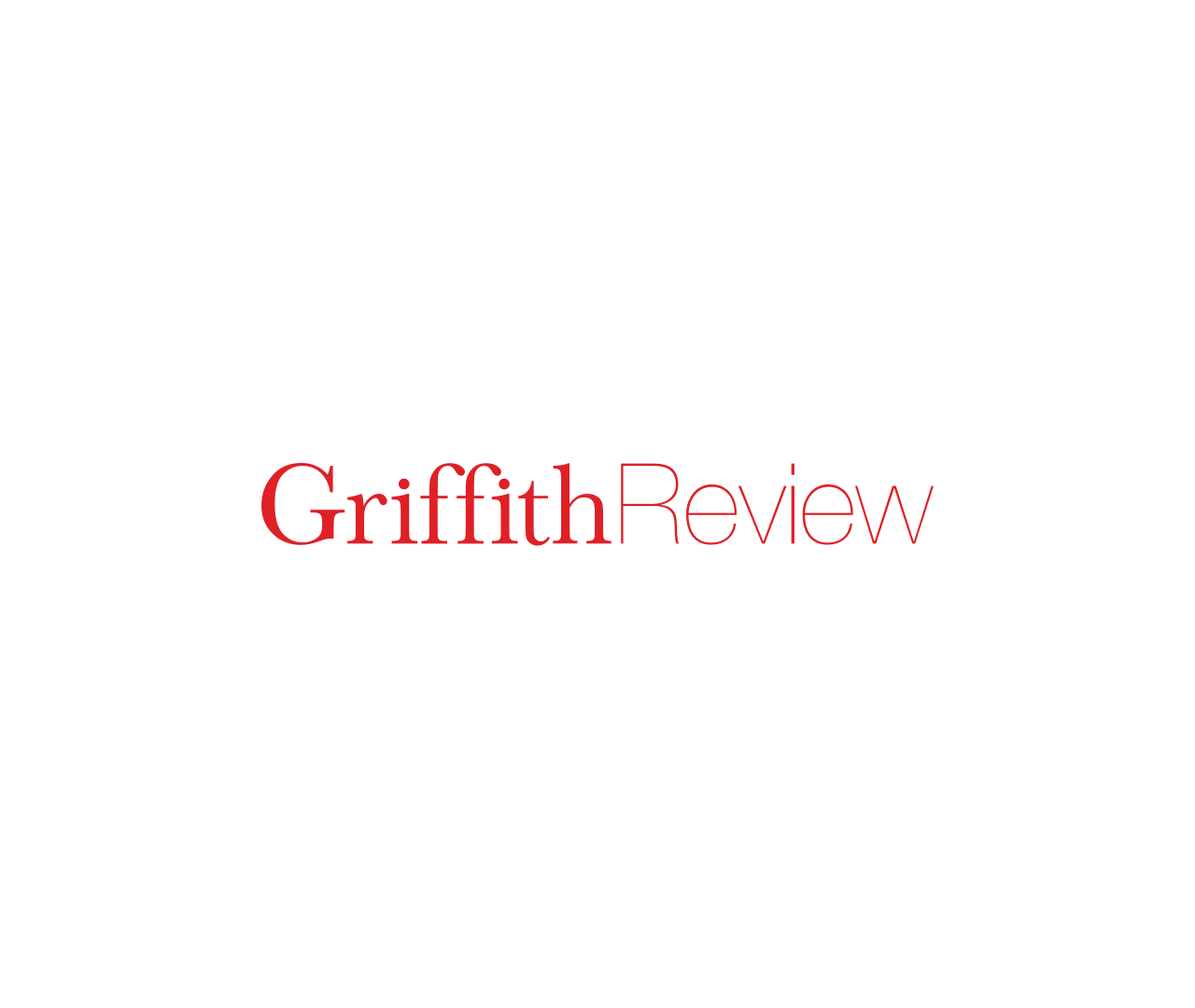 MemoirSO THERE I was, an outsider at the global epicentre of men with bushy beards and cardigans. They were enthusiasts who knew all about...
Stay up to date with the latest, news, articles and special offers from Griffith Review.