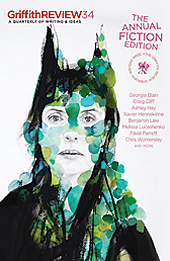 Published 20111206
ISBN: 9781921758232
Extent: 232 pp
Paperback (234 x 153mm), eBook
I'M AN ISLOMANIAC. As Lawrence Durrell says, coining the term in his 1953 book Reflections on a Marine Venus (Faber & Faber), islomaniacs 'find islands somehow irresistible'. I wasn't born this way – which for some means I'll never be a part of that exclusive club called 'Islander'. It's more that I've grown into it, like a new pair of shoes when you're a kid. It's a 28-year love affair with Prince Edward Island in Atlantic Canada. Before that it was a childhood attachment to Vancouver Island, on Canada's west coast. Along the way I've dallied with Iceland and the Faroe Islands, Maui, the Åland Islands, the Isle of Man, Newfoundland and Cape Breton Island. But I've recently been caught cheating big-time. I've fallen in love with Tasmania.
I came to Tasmania almost a year ago to do a PhD on islands – trying to get at the heart of why people (and I mostly mean me) find them so irresistible. It's one thing to vacation on an island, which millions do every year, looking for a balm to soothe the weary soul. It's quite another to live on an island, where life is distilled, essentialised; there's a realness that comes with the isolation. For some this is comforting, knowing where your edges are. For others it's confining, cloying, and you can't wait to escape its clutches. And for those whochoose an island, that essence can be the drug that lures you, ensnares you, and eventually makes you fall in love with your captor. Like Tasmania was for me.
So why Tasmania? It's all to do with the emerging discipline of 'island studies', in which academics from around the world study islands on what Grant McCall from the University of New South Wales calls 'their own terms'. Some say island studies has its roots in island biogeography, as islands 'are havens and breeding grounds for the unique and the anomalous…natural laboratories for extravagant evolutionary experimentation'. As David Quammen goes on to say in Song of the Dodo (Scribner, 1996), 'Charles Darwin himself was an island biogeographer before he was a Darwinist.' Others trace it back to Homer's Odyssey. As John Gillis says in Islands of the Mind (Palgrave Macmillan, 2004), 'The Greeks were thinking with islands long before they settled them.' Indeed, the Odyssey remains the ultimate island story of leaving and returning home.
OVER THE YEARS, the discipline of island studies has proliferated in many corners of the globe. Since 10 per cent of the world's inhabitants live on islands, and nearly 25 per cent of the world's sovereign states are islands, it is in some ways a no-brainer that organisations have sprung up devoted to the peculiarities and problems associated with islands. Most, if not all, host annual, biennial or occasional conferences on islands around the world devoted to topics such as the environment, sea-level rise, governance, land use, economic development, literature, tourism and culture – giving a whole new twist to 'academic tourism' (but, disappointingly for a cold-water islander like me who longs for some sun, surf and sand every now and then, I've only attended one of these conferences on a warm-water island). The International Small Island Studies Association (ISISA), for example, hosted its first Islands of the World conference in 1986 on Vancouver Island, with the twelfth set for the British Virgin Islands in May 2012; the Small Island Cultures Research Initiative (SICRI), which hosted its first conference in Kagoshima, Japan, in 2005, will be holding conference number eight on Cape Breton Island in June 2012.
But closest to my heart is the Institute of Island Studies (IIS) based at the University of Prince Edward Island (UPEI), where I worked for several years as an editor and book publisher. I also coordinated the North Atlantic Islands Programme (NAIP), a research project that explored sub-national jurisdiction and economic development models on several North Atlantic islands. Part of the IIS mandate is to look at Prince Edward Island through the lens of other islands; thus was born this comparative international islands research agenda that soon led to a Canada Research Chair in Island Studies (held by Dr Godfrey Baldacchino, arguably the discipline's top theorist). UPEI is the only university in the world to offer a minor in Island Studies and a Master of Arts in Island Studies (of which I'm a graduate). Baldacchino is also the founder and editor of Island Studies Journal, a 'scholarly journal dedicated to the interdisciplinary study of our "world of islands"'. Similarly, the journal Shima, published out of Southern Cross University and founded and edited by Dr Phil Hayward, comes out of SICRI's work, and is a 'platform for researchers and activists concerned with various aspects of island cultures'. The name 'Shima' comes from the Japanese concepts of island and place, which symbolise so much of their work.
Many of these organisations owe their existence to the late twentieth-century explosion in electronic communication such as email and the internet. Indeed, at the forefront of this networking activity was the now-obsolete Small Islands Information Network (SIIN) based at UPEI, which brought together island data and connected islands in ways that had heretofore been unavailable – or, as Prince Edward Island's Wayne Wright says, 'back when island studies was called seafaring'.
Given this increasing activity around the globe, I was intrigued to learn recently that within the space of ten months, three of Australia's literary journals dedicated their publications to special island editions: Literature in North Queensland (LiNQ), published out of Townsville's James Cook University in December 2010; Island, from University of Tasmania in April 2011; and now this issue of Griffith REVIEW. Is it something in the air –like when ideas and discoveries arise simultaneously from opposite sides of the globe? Or is it because islands are finally coming into their own?
Over the years, island has become a central – and some would say the central – metaphor for Western civilisation. How often do we refer to island in the run of a day: from kitchen island and traffic island to desert islands and feeling islanded on a mountaintop or in the middle of a concrete jungle? (And you know you've arrived when you've been 'verbed'.) How often is island associated with prison and insularity, paradise and sexual promiscuity? How often have we heard the term 'island Earth', as Jean Arnold describes in her article 'Mapping Island Mindscapes' (University of Utah Press, 2002): 'the small spherical island Earth set in an endless ocean of space'. She goes on to say, 'this islandlike image has emerged as one of the most powerful of all in determining our own cultural ideologies and discourses'. From The Tempest to Robinson Crusoe, Gilligan's Island to Lost, Cast Away to Shutter Island, Jimmy Buffett's 'Margaritaville' to Sting's 'Message in a Bottle', islands prevail in our popular culture. Is it any wonder, then, that islanders sometimes feel that the metaphor has taken over, neglecting the lived island experience?
As it turns out, the man who stood up first to rail against the practice is from Tasmania. In a seminal article published in the 2006 inaugural issue of Island Studies Journal, Dr Pete Hay proposed that place theory, and specifically phenomenology, might offer a coherent theory for studying islands, and that studying lived island experience might counter the notion of islandness as a 'dysfunctional state'. Hay has since become one of the most respected academics in island studies, publishing academic papers, essays and poetry about island as place, and building on the place identity writings of Barry Lopez to talk about the importance of 'story' in creating island place identity.
I first met Pete Hay when he came to Prince Edward Island in 1998 – on the urging of then Premier Jim Bacon – to attend Message in a Bottle, the international conference on island literature, and to take a close look at its host, my Institute of Island Studies, to see if Tasmania might create a similar entity. Later he came to teach in UPEI's Master of Arts in Island Studies program where I was writing a thesis on island identity in the fiction of two Atlantic Canadian authors, Alistair MacLeod and Wayne Johnston. As a result of our connection with Dr Hay, Tasmania became a member of the North Atlantic Islands Programme – a bit of a stretch, given that Tasmania is about as far away from the North Atlantic as you can get. (But that's another thing about islandness: we're attracted to one another and we stick together, like going solo to a party but soon chatting up the other loner in the corner.)
So, in a word (or more accurately a person), Pete Hay is the reason I'm in Tasmania. I asked if he'd supervise my PhD and he agreed. I've told him that, as a writer, I can't help it if metaphorical islands creep in to my poetry every now and then. But as one of his students, I am most interested in real islands – particularly Tasmania and Newfoundland – and how artists live on them, write and paint and photograph them. Indeed, how they think with them.
I WAS SMITTEN from the outset when I arrived in Hobart in September 2010: it didn't take long to fall head-over-heels for this new island, so very different from the manicured fields and bucolic countryside I was used to. It was the landscape: the rugged beauty of the wilderness, where tenacious trees cling to mountain dolerite; the drama of the coastline, where the Great Southern Ocean takes no prisoners as it crashes against cliffs or seduces white crescent beaches; the soft grass of the plains, where the golden light of the Midlands unfolds to the foothills that edge both sides. It was the history, of European settlement that resulted in the near obliteration of its Aboriginal culture; and of convictism, and the nature of Tasmania-as-prison-island that led to the 'convict stain'. It was environmentalism and the birth of the Australian Greens, where attempts to save the trees and waterways that made the landscape so spectacular led to monumental clashes in the forests. As one friend put it, 'It's the pain and the beauty that keeps me here.' And then there were the people: academics who shared my passion for the study of islands, or nissology; my fellow graduate students whose faces lit up when I'd ask them in the tea room about their attraction and attachment to islands; the writers and artists who accepted me into the fold and became my friends; and the blokes and their families from all corners of the island whom I met when Hay's cricket team, the Thylacinians XI, went on the road.
I've come to feel at home in Tasmania, going from what place theorist Edward Relph in his book Place and Placelessness (Pion Limited, 1976) calls 'behavioural insideness' to 'empathetic insideness', from where I merely recognise familiar places and know the lay of the land, to emotionally connecting with the place. In fact – and this is where I feel like I'm cheating on Prince Edward Island – I find myself verging on 'existential insideness', where I'm unselfconsciously aware that I'm a part of Tasmania; I'm in my comfort zone here. I now feel I'm coming home when I drive across the Tasman Bridge and recognise the shape of Mount Wellington, 'home' wrapping around my psyche as a lover would the familiar contours of my body.
But, coming from another island, I also recognise in Tasmania the familiar tropes of islandness: prison/paradise, dependence/self-reliance, vulnerability/resilience, isolation/connectedness, leaving/staying –all states of a continuum which islanders grapple with the world over. We see it in Death of a River Guide (Pan Macmillan, 2004) by Tasmania's Richard Flanagan: 'If you leave you can never be free.' We see it in the poetry of Frank Ledwell, Prince Edward Island's first Poet Laureate, and his book The North Shore of Home (Acorn Press, 2002): 'Being islanders is a terminal condition. Those who leave aren't cured. They just die of the same ailment on alien soil.' We see it in the words of the play Chasing a Sound Like Rain presented by a group of young Tasmanians at the 2011 Ten Days on the Island cultural festival: 'You can't wait to leave and then spend a lifetime trying to come back.'
We see it when people move to an island, looking for a connection to a place to give their lives what Dodds and Royle in Journal of Historical Geography (Vol. 29, No. 4, 2003) call a '…belonging [that] is rooted in a powerful sense of community and kinship which serve to consolidate a common heritage, shared places and social knowledge'. On an island that you can wrap your arms around, where scale is manageable, it is easy and often attractive to become a big fish in a little pond. Some come for a holiday, and twenty years later find themselves still there. They stay for the weather, the clean air, the lifestyle, the sheer beauty; or because it's far enough away from the mainland so as to not be easily followed. Or they can't explain it – it was a feeling: they just knew they were home.
We see it in the isolation, and the conscious decision you make to get to an island – including the fact that it can be very expensive. But for some, part of the allure is in that crossing. It represents something very basic: an in-between time when you can just be.
We see it in our relationship with the ocean – because, after all, islandness must always come back to water, and that liminal space between land and sea, what David Weale in Chasing the Shore (Tangle Layne, 2007) calls 'a place of joining together; a powerful erogenous zone, where land and sea mate, and the eternal makes love to the temporal'. For some, the ocean is a hinterland, part of the unconscious, from which we draw inspiration: questions of God and the unknown, the infinite beyond the horizon, the mysterious 'other'. The sea can be a symbol, perhaps dreaming of the future, constancy, the ebb and flow of life, or escape; or it can be a cocoon – offering safety, and accentuating home and attachment to home. Artists reflect their physical space through their art, and there is nothing so potent as the ocean and the edge to engender creativity. Indeed, I do my closest thinking when I'm walking what Prince Edward Island poet Milton Acorn (Island Studies Press, 2002) calls the 'wave-lined edge of home', listening to 'the slap of sea on shore'.
We see it in the art and music and literature created on islands, where, not surprisingly, some of the most edgy, in-your-face art is being made. Some artists engage with islandness with what I've come to call a 'front-of-brain' focus, writing and painting and sounding their islands' stories through recognisable island imagery, metaphor and language. In others you see it in the cracks: the way they use light and colour, wind and rain, the bones of the earth and the horizon, as well as the edge. As artist Mary Pratt in This Marvellous, Terrible Place (Firefly, 1998) says, 'Newfoundland presented me with things to paint – the fish, the cruelty, but also an understanding of the basic. Everything stripped right down: true joy, real hate, no apologies. Nobody apologises for hating anybody here.'
We see it in the cultural cringe/feisty independence exhibited by many islanders, particularly in Tasmanian and Newfoundland culture, where those islands serve, as Pete Hay writes in Vandiemonian Essays (Walleah Press, 2002), 'as a projection of the dreams and, more usually, the fears of the mainland, as a psychological sink into which elements of a larger collective guilt can be displaced'. Being derided and marginalised by their compatriots can make for a miserable existence, or, at the least, an inferiority complex. Or it can make a society all the more proud and determined to prove the mainlanders – or 'the other' against whom they've defined themselves – wrong. Thus, when I was first thinking of undertaking a PhD looking at island culture, and I learned that Australia has two-headed Tassie jokes just like Canada has dumb Newfie jokes, I was convinced: there was something these two islands could teach me about island identity. (And I'll let you in on a secret: the Newfie jokes are written by Newfoundlanders.)
And we see it in the news, with sea level rise and the very real possibility of our own Torres Strait Islanders becoming climate-change refugees. In yet another synchronous moment, the imperative of 'why island studies?' hit home in a piece of writing published in the islands edition of LiNQ. 'Call from Kiribati' is the text from a speech presented by Wanita Limpus, a native of Kiribati, at the Walk Against Warming in Brisbane in 2010. She says, 'Our President reluctantly plans the closure of our country, finding options for people to live as dignified human beings elsewhere in the world.' In living my life as I do – high and dry on islands that are still plenty high enough – I find the reality of sea level rise on this tiny island brings me up short, making me think about the ways I am contributing to her problem. 'But', she goes on, 'abandoning the nation of Kiribati is a last resort. There are projects underway to preserve the islands by planting mangroves, developing salt resistant plants, building sea walls and boosting rainwater harvesting.' The dignity with which Limpus pleads for her island is inspiring, demonstrating the resilience needed to survive on an island.
Seeing islands as the canary in the coal mine is probably not what David Quammen meant when he wrote, 'We are headed toward understanding the whole planet as a world of islands.' But islands are becoming a barometer for change, environmentally and culturally. Against this global, homogenous cookie-cutter culture in which we find ourselves, we can celebrate what islands have to offer the world: originality, cultural diversity, and a unique identity that comes from being set apart from the main. As Darwin has identified, islands are a laboratory for change. But it is one thing to set oneself apart, making islandness exclusive in order to protect one's place in the world. It is quite another to live as part of a global society, but to do so with particularity – particular spaces, particular ethnicities. Because of their small size and interrelatedness, islands are ideal sites for living with openness to the world, with resilience, inclusivity, and fluidity, while maintaining a strong independent culture. As Cornell University's Dr Elizabeth DeLoughrey writes in her article, 'The litany of islands, the rosary of archipelagoes' (Ariel 32.1, 2001), 'Island identities shift – they are endlessly remade, but enough remains constant for the island to persist.'
Thus, if geography is what Yi-Fu Tuan in Topophilia (Prentice Hall, 1974) calls 'a mirror for man – reflecting and revealing human nature and seeking order and meaning in the experiences that we have of the world', then islands are a mirror with an emphatic frame. Water can provide a boundedness or kinship web that holds us tight, what Wayne Johnston in his epic novel Colony of Unrequited Dreams (Vintage Canada, 1998) calls 'the circumscribed geography of home'. Or it can be a road that takes us to the other side. This dichotomy is what Godfrey Baldacchino calls 'roots and routes', something islanders the world over have learned to do well. As 'the People's Poet' Milton Acorn writes:
To be born on an island's to be sure
You are native with a habitat.
Growing up on one's good training
For living in a country, on a planet.
So what am I going to do with all this love I have for Tasmania, when I know Prince Edward Island is patiently waiting for me to come home? I'm hoping it's like the love you feel for your children. You give your heart to your first child, but when you have your second, you worry that you'll have to split your heart in two, and deprive them both. But we all know the end of the story: like Dr Seuss's Grinch, my heart will grow three sizes on the day I come home.
A selected list of island studies-related organisations; a more comprehensive list can be found through the Global Islands Network: http://www.globalislands.net/
Global Islands Network (GIN), Isle of Skye, Scotland: a non-profit organisation established in 2002 to conduct and promote culturally appropriate, ecologically sound, economically sustainable and socially equitable development on islands worldwide. http://www.globalislands.net/
International Geographical Union (IGU) Commission on Islands, National Taiwan University, Taiwan: created in 2006 to work together with related IGU Commissions and other relevant national and international organisations in promoting research on and awareness of island development issues. http://igu-islands.giee.ntnu.edu.tw/
International Scientific Council for Island Development (INSULA), Paris: an NGO founded in 1989, whose aim is to contribute to shape island awareness and develop islands' common future. http://www.insula.org/
International Small Island Studies Association (ISISA), University of Hawai'i, Maui: a volunteer organisation established in 1992, whose objectives are to study islands on their own terms, and to encourage free scholarly discussion on small island-related matters such as islandness, smallness, insularity, dependency, resource management and environment, and the nature of island life. http://isisa.maui.hawaii.edu/
Island Institute, Rockport, Maine: a membership-based community development organisation established in 1986, focusing on the Gulf of Maine, particularly the fifteen year-round island communities off the Maine coast
. http://www.islandinstitute.org/
Island Institute, Sitka, Alaska: established in 1984 to cultivate uncommon conversations about the nature of vital communities – the web of human relationships and responsibilities, and our connections to the greater natural world. http://home.gci.net/~island/
Island Studies, University of Prince Edward Island, Canada: a Research Constellation that includes the Institute of Island Studies, which was established in 1985 as a research, education and public policy institute with an emphasis always on Prince Edward Island, but focusing on the culture, environment, and economy of small islands; a Canada Research Chair in Island Studies; a Master of Arts in Island Studies; a minor in Island Studies; and Island Studies Journal. http://www.upei.ca/islandstudies/
Islands & Small States Institute, University of Malta: established in 1993 to promote research and training on economic, social, cultural, ecological and geographical aspects of islands and small states.http://www.um.edu.mt/islands/
Japan Society of Island Studies (JSIS), Chiba University, Japan: an academic non-profit society founded in 1997, whose focus is on Japanese and other islands. http://www1.odn.ne.jp/cah02840/JSIS/
North Atlantic Forum (NAF), Memorial University of Newfoundland, Canada: a (mostly) biennial conference focusing on economic development and culture on islands begun in 1998 and currently based at the Harris Centre at Memorial University http://www.naf2011.com/
Research Center for Pacific Islands, Kagoshima University, Japan: established in 1998 as a research institute promoting interdisciplinary studies on islands and island zones in Oceania and its surrounding regions. http://cpi.kagoshima-u.ac.jp/
Small Islands Culture Research Initiative (SICRI), Southern Cross University, Lismore, NSW, Australia:established in 2004 to facilitate communication and collaboration between researchers and cultural practitioners working with small island communities, with the principal aim of researching and assisting the maintenance and development of the language, literature, music, dance, folkloric and media cultures of small island communities; home of the journal Shima. http://sicri-network.org/
Small Island Developing States network (SIDSnet), United Nations, New York: a UN-designated organisation established in 1997 and made up of 52 small islands and territories looking at sustainable development and the effects of climate change on islands. http://www.sidsnet.org/
About the author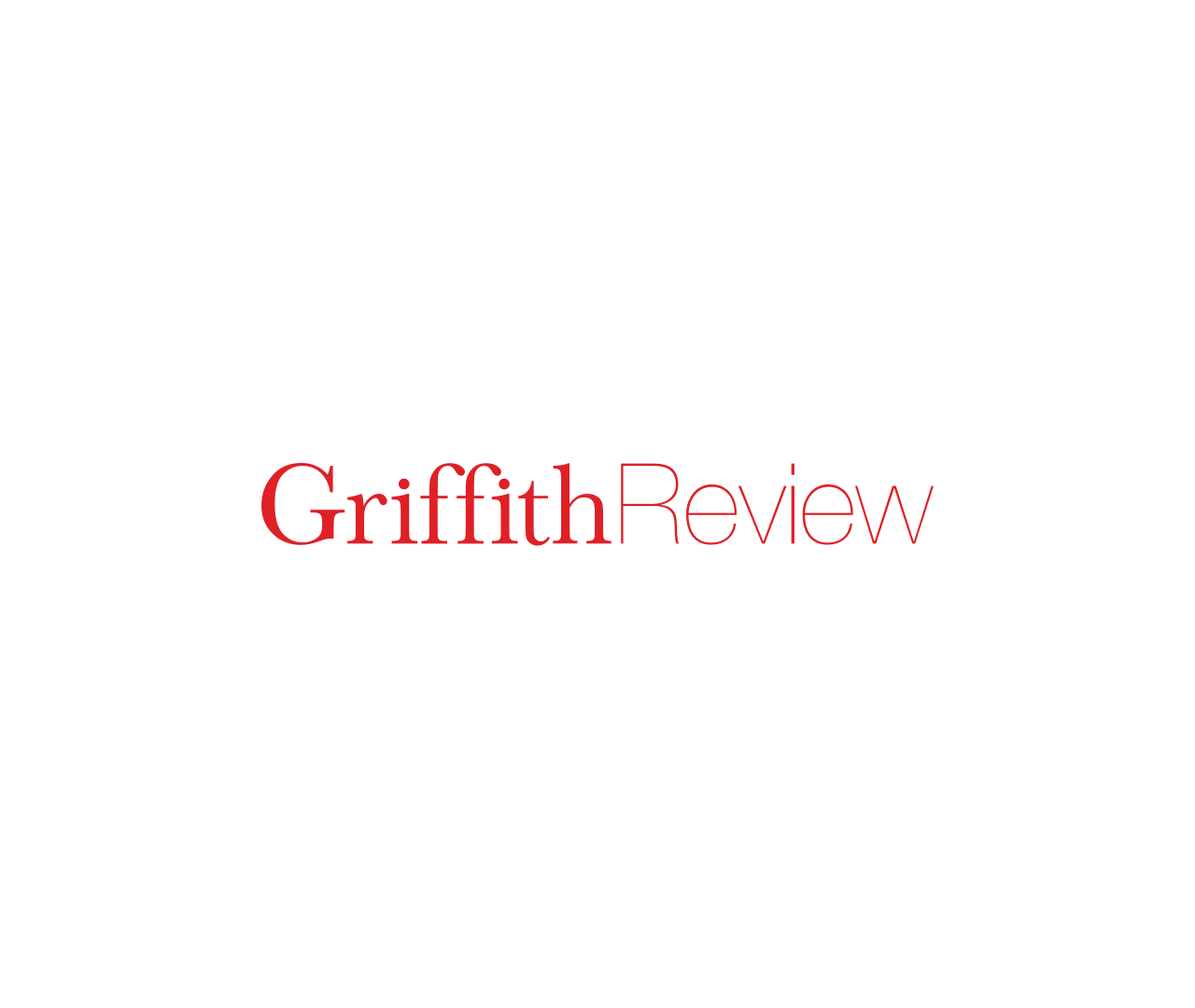 Laurie Brinklow is a poet, editor, and book publisher from Charlottetown, Prince Edward Island, Canada.She sold her publishing company, Acorn Press, to come to...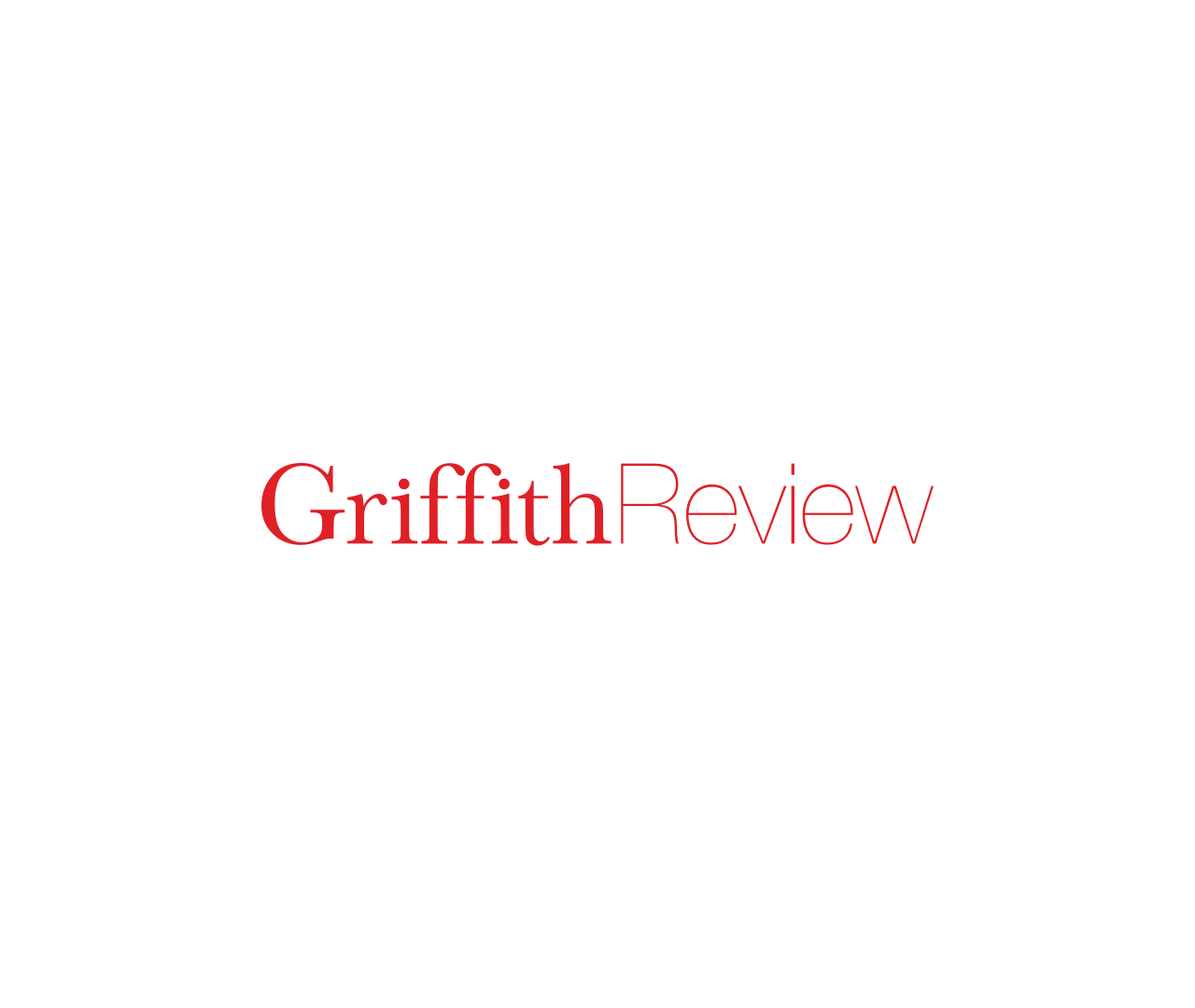 FictionWHEN SHE'S STILL waiting at 8.25, she is forced to accept that he won't be arriving. A cloudy sunset seeps through half-cracked Venetian blinds,...
Stay up to date with the latest, news, articles and special offers from Griffith Review.