YAAMA, READER. IT is after midnight. It is 12.01.
I'm talking to you from Wangal land right now. Where are you? On whose lands?
I bet you never thought an apocalypse would be like this. How did you imagine it? I didn't think of the infuriating boredom that settles in the bottom of a skull to buzz, a yearning to shriek at the quietness of our current chaos. The me from months ago, who started writing an address to deliver as the Sydney Writers' Festival opened and then deleted it all – that me didn't imagine that through our isolation I'd end up delivering something to you from the floor of my apartment where I sit, nearly alone. Some parts of the apocalypse are more intimate than others. Even though we're away from each other, the stories we tell have rarely been closer.
Throughout this yarn I want to take you through the works of some of the mob you would have heard at that festival if this particular pandemic hadn't happened, and those who I hope you'll still hear from. I want you to take seriously their voices and their words. These mob have taken seriously and mastered the call to do more than writing – and they have done it under apocalyptic conditions. Like Callum Clayton-Dixon, an Ambeyang historian and linguist of the Anaiwan Language Revival Program, who writes in Surviving New England (Anaiwan Language Revival Program, 2019):
One night I came across an article…claiming that 'a more rascally, vindictive or treacherous set of vagabonds than are the New England Blacks, will not be found in any part of New Holland'. Handing a copy of that article over to my uncle, I watched him read through it with a big grin on his face.
WHAT HAPPENS TO us after midnight, right on the cusp, when it's almost midnight still? This was going to be the theme addressed by me and other invited First Nations writers at the 2020 Sydney Writers' Festival. Indigenous peoples are uniquely equipped to address this theme for you. We have lived an apocalypse, or in some kind of apocalyptic state, for some two-and-a-half centuries. You might have heard that idea already: I know it doesn't always persuade everyone. It's hard for the apocalyptic force to see itself as anything other than growth.
Meanwhile, it grows and grows.
As Gomeroi Professor Heidi Norman writes with Amy Thomas and Andrew Jacobowitz in the recent collection Does the Media Fail Aboriginal Political Aspirations? (Aboriginal Studies Press, 2020):
[Some media] sees the Aboriginal demand for recognition as an ongoing and unresolvable problem. This narrative sometimes recognises the longevity of Aboriginal activism and peoples, but tends to put it in a tragic light, stressing the impossibility of change.
I should have known, from the apocalyptic state that's governed my life and those of my ancestors, that the apocalypse would deprive us of the small necessary human stuff. But I forgot, somehow. Your boredom feels empty until it suddenly feels very full. Your horror is dull and abstract until it's time to run. You acclimate to things until you can't ignore them anymore, until someone or something draws your eye.
As you read First Nations authors, as we draw your eyes, you might no longer be able to bear to ignore us. We're often told that this thing right now is unprecedented. It's not. There are the easy comparators today – a novel pandemic; rules governing association; uneven triaging practices that devalue particular human lives; escalating criminalisation. But not all comparators are easy, or linear, and not all of them are evenly felt.
Think of the continuation of practices to this day that are maybe more specific, that audiences don't regularly hear about. We expect that in prisons, where 28 per cent of people are Indigenous, COVID-19 will kill with impunity and with all the force of a fire tearing through once it gets in. People in prisons can't get consistent access to soap. As a stopgap, people in prisons are forced into total isolation for weeks on end, a practice internationally regarded as torture.
We know that kids in out-of-home care found themselves without real reprieve from isolation as some states' schools and visits were closed off. We know that children were locked out of education entirely as schools shifted online, expecting everyone to have internet and computers. We know that coercive control and overt violence is ramping up in homes and domestic settings across the continent. We know that medical resources are inadequately distributed, with Amy McQuire reporting for The Saturday Paper that Aboriginal community-controlled health organisations were forced to contend with less than a third of the funding they actually require to meet need, and chronic conditions continue to kill and impede mob very discriminately indeed.
We know, at the core of this all, that these are problems that spring out of longstanding conditions in the colony. This is not a new apocalypse for us; it just merges with the old one. And it grows.
Of course, we also grow to meet it.
Lizzie Jarrett, a Gumbaynggirr, Dunghutti and Bundajung poet and activist, writes in 'Survival Day': 'we have survived / We're black / we're proud / we're strong / and we're alive.'
But what does this have to do with a writers' festival? You're surrounded by enough of this in the news cycle – doomsaying and the salves that come to meet it. It's in those images of sourdough bread (delicious) and fridges full of corpses (bad but not here yet, not here). It's in press conference after press conference after story about choirs on Zoom. They grow – but what in this panic is literary? And what in the literary is useful right now?
Wiradjuri and Gamileroi poet and broadcaster Lorna Munro says in her podcast Survival Guide: 'There's a blak history in your flat white.'
The challenge for writers now is to make sure that in the rush for comfort and safety – comfort and safety that we all deserve and that no one should be condemned for desiring – we don't become the salve that stops us getting angry at the injustice of all of this. However useless that anger may be, as a dignifying galvanising rage, it must grow. It must grow. Evelyn Araluen, a Bundjalung poet and literary scholar, writes for Overland: 'Bearing witness…is the first process for any meaningful relation between Aboriginal people and settlers.'
And Noongar novelist Claire G Coleman adds in The Old Lie (Hachette, 2019):
People passed the ruin, the surrounding buildings that were still not safe to enter, maybe never would be. People asked 'What is next, what is next, who did it, what is next?' Nobody could answer.
We know, some of us, that confronting books are losing their power, flooded by an industry of trauma stories and books on mass casualty events and individual atrocity. With no information deficit or shock deficit to address – indeed, with a marketable lure deployed by almost everyone now in this industry towards it – what do we have left? Truth-telling and shock are one thing, and powerful in their telling regardless of whether they are widely read. But how do we make it clear that what we write of is a vast and interconnected world that also implicates all our readers as the cracks in its colonial mortar grow?
As it grows.
Munanjali and Yugambeh Associate Professor Chelsea Bond writes:
There is no escaping the cracking of the stock whip, regardless of how hard we toil either in the field or in their house. But it means taking the claim of 'interruption' and wearing it as a badge of honour…the mere presence of my body is a truth.
What, especially, do First Nations authors have left, with everyone content to tell stories for us? When our histories of survival offer something of a precedent for our current moment, they are forgotten in the search for exception. Jacinta Koolmatrie, a Ngarandjerri and Adnyamathanha archaeologist, writes for The Conversation: 'Early dates might be causing paradigm shifts in your part of the world, but for us they are simply paraphrasing what we have already been telling you.'
And Aboriginal cli-fi novelist, poet and historian Tony Birch writes in The White Girl (UQP, 2019): 'White people were always going on about uplifting Aboriginal people, yet they would demand information about the old ways when it suited them.'
How do we do writing that's more than writing? How do we do writing that's more than something to sell and boost the arts economy, even at a time when it's collapsing around our ears and an opening address becomes a podcast that's recorded on the floor? How do we, like Larrakia performer Miranda Tapsell, exude joy without conceding?
My dad told me that one day when I was four-years-old I walked into the dining room and he said to me, 'Good morning, my golden girl', and I told him straight out, 'I'm not a golden girl, I'm a black girl.'
How do we do more than pleasantly fill this time, when some of us are less busy than we've ever been, and others more? How do we really nourish and urge change while we see that bombarding people with facts and figures has less impact than before, and that even stories can fail us at the precipice?
Goa-Gunggari-Wakka Wakka Murri writer, director and actor Leah Purcell writes in her novel The Drover's Wife (Penguin, 2019):
I feel my heart tear. My insides drop and I feel the warmth of my own piss running down my legs. But I will not fall. I will not drop. I am…so much more than a Drover's Wife.
How do we offer something more than comfort and hope, something less than fatalism, when it's already one minute past midnight – and when midnight itself is a memory of a possibility where we might thrive more than just mitigate?
AS I RECORDED this, midnight already meant thinking back through six weeks of time: the first six weeks of lockdown; social distance; isolation. But really, it's about thinking back to 29 April 1770 – as I finished writing these words for SWF, that was 249 years, 364 days ago.
It's more than 250 years ago now.
Wiradjuri author Tara June Winch writes in The Yield (Penguin, 2019): 'If you say it right it hits the back of your mouth and you should taste blood in your words.'
I'll leave you here – with these words that grow and grow.
It's just after midnight. Yaluu. We'll talk in the morning.
---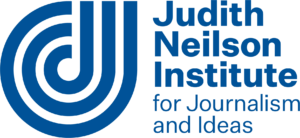 This article is supported by the Judith Neilson Institute for Journalism and Ideas.
More from author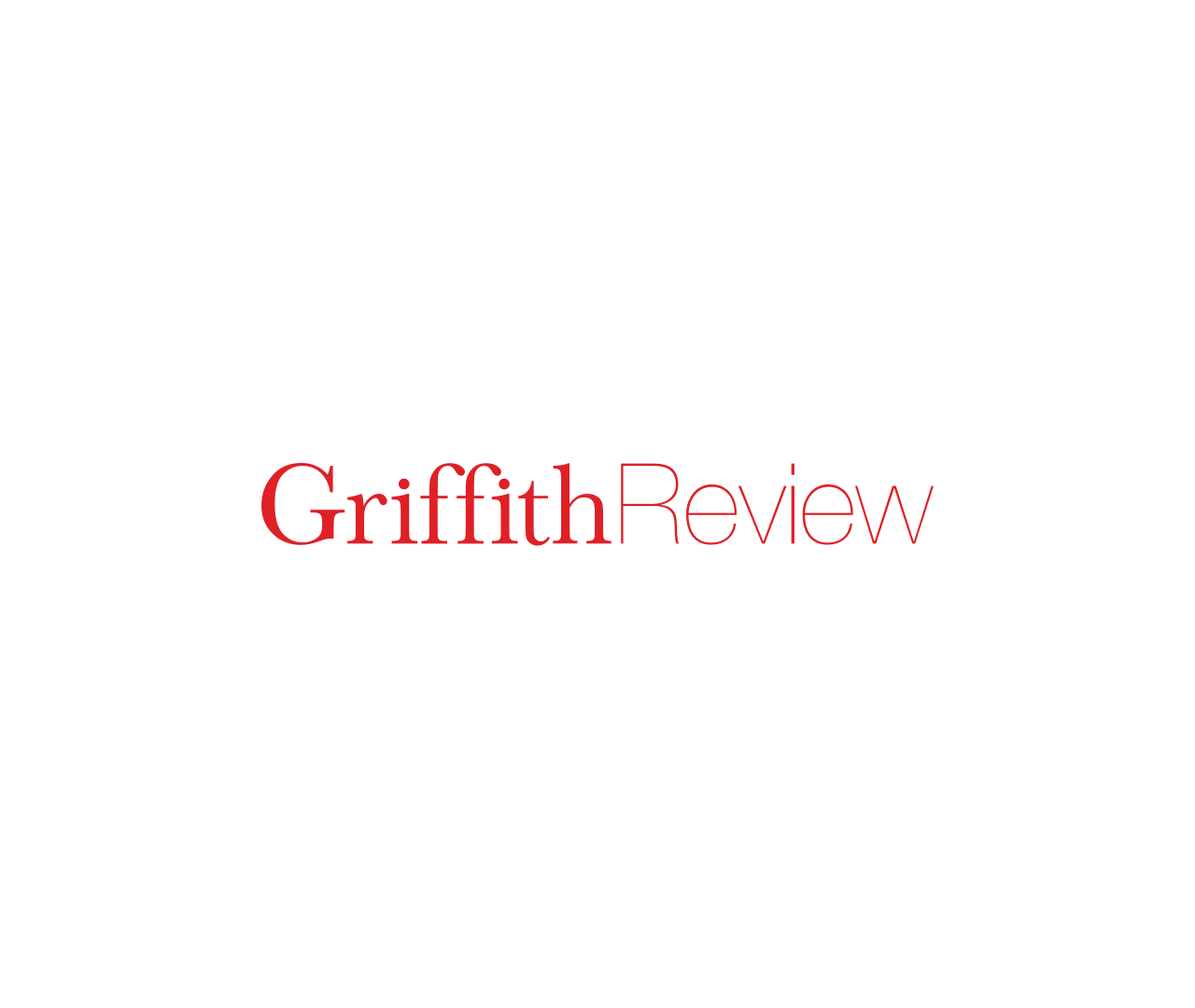 PoetryDriverless Cars Transmogrify Ethics!Galahs spring-grapple from nest to road. AIs Writing Festive Songs!A puff and it is nothing – some down – Will Automation Take Your...
Stay up to date with the latest, news, articles and special offers from Griffith Review.