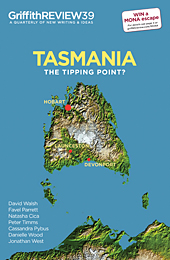 Published 20130130
ISBN: 9781922079961
Extent: 264 pp
Paperback (234 x 153mm), eBook
Winner, 2013 Walkley Award, All Media Coverage of Indigenous Affairs
'YA PAKANA KARATI, pulingina milaythina pakana-mana-tu.' ('Hello all blackfellas and white friends, welcome to my Aboriginal land.') Hands clasped behind her back, three-year-old Sienna is performing a Welcome to Country at the Aboriginal Children's Centre just outside Hobart, wrapping her tongue around words her ancestors may have used as they journeyed across Tasmania's remote northeast in the pre-colonial era.
The recreation of a language – christened palawa kani (Tassie blackfella talk) – is one of the crowning achievements of a people who were pronounced extinct in 1876, but a century later re-emerged to proclaim their Tasmanian Aboriginal identity, demand land rights and revive traditional cultural practices. At the children's centre, which sits on land returned to the community in 1995, palawa kani words are integrated into learning and play. 'The children are out there speaking their own language, on land owned by their own people,' says the director, Alison Overeem, gesturing out of the window. 'Who would have thought it?'
But while the spacious new centre – where Sienna and her friends busy themselves watering native plants and building 'middens' from piles of broken shells – may signify a cultural renaissance, its surroundings speak of a terrible history. Risdon Cove, near the mouth of the Derwent River, was the site of the first British outpost in Van Diemen's Land, established in 1803; in May 1804, panicked troops fired on a crowd of Oyster Bay people pursuing kangaroos, and 'a great many…[were] slaughtered and wounded', according to one witness. A plain yellow sign by a little creek describes this first massacre on the island as 'a display of racist violence…typical of how Aborigines were driven from this and other lands'.
Nearby is a stone monument to Lieutenant John Bowen, commander of the first two ships to drop anchor at Risdon Cove, and encircling the monument – in such a way as to leave no doubt about the symbolism intended – is a sequence of panels outlining the site's Tasmanian Aboriginal history. Reproductions of early colonial paintings of tribal groups give way to photographs of modern-day protest action; one shows a woman being dragged off by police while demonstrating against a re-enactment of Bowen's landing during 1988 bicentenary celebrations.
Risdon Cove says much about Aboriginal Tasmania, where the past often seems to overshadow the present and politics are never far away. The original inhabitants of the land suffered a fate that was distinct and especially savage. Its legacy is a society with deep fracture lines, steeped in ambiguity, where some draw strength from a narrative of survival and others grieve at being written out of the story.
THE WIND RARELY lets up on Flinders Island, particularly during spring, when the Roaring Forties whip up the seas surrounding the Furneaux Group, in eastern Bass Strait. Flinders nowadays is a patchwork of soldier-settlement farms where Angus cattle graze in the shadow of Mount Strzelecki's high granite peaks. In the 1830s and '40s it served as an internment camp for more than two hundred Aborigines rounded up by George Augustus Robinson, Governor George Arthur's emissary. Many of these last survivors of war, martial law and the Black Line were forced off the mainland at gunpoint; others went reluctantly but uncoerced, placing their trust in a promise that they could return once peace was restored.
That promise was not honoured. Once on Flinders, residents of the Wybalenna (Black Men's Houses) settlement succumbed to disease at an alarming rate. The former resistance fighter and tribal chief, Mannalargenna, of the northeast nation, was among those for whom 'the grief of exile killed body and spirit', as James Boyce writes in First Australians (Miegunyah Press, 2008). In 1847, the remaining forty-seven people were moved to an abandoned convict station at Oyster Cove, south of Hobart; the last of their number, Truganini, a Nuenonne woman from Bruny Island, died in 1876.
In little over seven decades, the British had – or so it was firmly believed – eradicated a people who had occupied Tasmania for at least 40,000 years, since long before rising seas drowned the land bridge connecting it with the mainland.
Growing up on Flinders Island in the 1950s, Clyde Mansell recalls 'going to school and being told there were no Aborigines, and standing up in the classroom and saying: What about me? And being told to sit down and stop being a trouble-maker, while outside in the schoolyard you're being called black and nigger and all these racist taunts.'
Such was the confused, shadowy world inhabited by Tasmania's Aborigines for a century after Truganini's death: a world in which their Aboriginality was denied yet they were stigmatised and discriminated against. Officially, they were categorised as 'half-castes' or 'hybrids'.
OCTOBER 2012: MOURNERS are streaming into a funeral chapel in Launceston, come to farewell fifty-three-year-old Vance Thomas, who was killed the week before when his motorbike collided with a kangaroo on Cape Barren Island. Some live locally; others have travelled from Hobart or further afield, but almost everyone gazing at the coffin, at the foot of which is a black and white flag – Thomas was a Collingwood fanatic – knows each other, and almost everyone is related.
Thomas belonged to a unique little society consisting of the descendants of British sealers and their Aboriginal tyreelore (island wives) – women who had been abducted, or traded by their clansmen, from northeastern Tasmania in the early 1800s. Notwithstanding those origins, and at a time when the women's relatives were languishing at Wybalenna, thriving communities took root on the many small islands that dot Bass Strait, eventually converging on Cape Barren, which was designated a 'Half-Caste Reserve' in 1881.
By the time the reserve closed in 1951, the Furneaux Islanders had lived in isolation for more than a century, intermarrying and preserving elements of their Aboriginal and British culture while developing their own distinctive identity. They called themselves 'Straitsmen' or 'Islanders', but, according to the historian Henry Reynolds, they 'continued to have that sense of being Aboriginal, and having a long, tragic history, and having had the island [Tasmania] taken away from them'. Like their sealing forebears, the men were expert boatmen; like their female ancestors, the women collected pearly maireener shells and strung them into necklaces. Their main economic activity, following the collapse of the sealing industry, was muttonbirding: harvesting the chicks of the short-tailed shearwater for meat, oil and feathers.
Among the mourners is Tony Brown, senior curator of Indigenous cultures at the Tasmanian Museum and Art Gallery. In Hobart the previous day, Brown told me that while he was growing up on Cape Barren in the 1960s, 'I can't remember once ever hearing the word Aboriginal. As a group, we were not recognised as Aboriginal, and we were not recognised as European… But we always knew who we were, and where we came from. We always had that sense of pride in our heritage.'
At its peak, Cape Barren, which lies directly south of Flinders Island, was home to more than three hundred people; during the 1950s and '60s the state government, pursuing a policy of assimilation, pressured residents to leave. Those who stayed risked having their families broken up; children were told to 'run into the bushes and hide when the planes carrying the welfare [officers] flew over', says one Islander. Many did move, either to the mainland, particularly Launceston, or to Flinders, where an Aboriginal community had grown up alongside the predominantly white farming population. Clustering in the poorer Launceston suburbs such as Invermay, they maintained their close family and community links, and when the Tasmanian Aboriginal political movement was born, members of the Cape Barren diaspora were among its leaders.
In the chapel, the eulogy is delivered by Michael Mansell, Clyde's first cousin and one of Australia's best-known Aboriginal activists. A week before, Mansell, who is legal adviser to the Tasmanian Aboriginal Centre (TAC), accused Flinders Island police of 'flagrant racism' for suggesting alcohol might have been a factor in Thomas's accident. Now, standing at the lectern, he pays tribute to 'a man who had the wisdom and kindness of the older people'. In a speech laced with humour and earthy language he recalls trips to the 'muttonbird islands' aboard Thomas's beloved boat, Sandy Rose.
Dorothy Murray, a community elder, is still dabbing her eyes when I visit her in suburban Launceston that evening. 'He was the last of the Straitsmen,' she laments. 'He could put a boat in the water at any time of night, and my word, those seas can be clock calm at 3 o'clock and at 4 o'clock they can be mountainous.' She reminisces about muttonbirding, but also about music, which – inspired by the folk tunes and Irish jigs of the sealers – always punctuated island life. She sings in a low voice: 'I think about my country/A place I love so well.' She sighs. 'Not a day goes by that I don't wish I was back there.'
IT WOULD BE difficult to overstate – on his home turf, at least – the influence of Michael Mansell, the strident voice of Aboriginal Tasmania for nearly four decades. As de facto head of the state's most powerful Aboriginal body, and with a forceful personality not easily ignored, he has had the ear – and the phone number – of successive state premiers. While ministers may pay lip-service to other players, he is the only person with whom they will sit down and negotiate. 'They [the TAC] walk all over government year after year, and when Mick says something, they [the government] immediately go into a lather,' says Greg Lehman, an Aboriginal academic (whose essay follows in this edition).
Loved and loathed, scorned and revered, the irrepressible Mansell is a polarising figure. Nearly everybody has an opinion about him and his headline-grabbing exploits, which include elbowing his way as a 26-year-old activist through a Hobart reception in 1977 to hand the Queen a petition about Aboriginal rights, setting up the separatist Aboriginal Provisional Government and, in the late 1980s, twice visiting Libya. Was he burnt by the public roasting he received for consorting with Muammar Gaddafi (whom he never actually met), I ask over lunch in a Thai restaurant near the TAC's Launceston headquarters. 'I loved it,' he declares with a grin. 'Loved every minute of it.'
Away from the television cameras, Mansell is personable, candid and impassioned; in public, his belligerent approach alienates many. Yet there is no denying it has reaped results. The most outspoken and articulate of a band of angry young men and women who burst to prominence in the 1970s, Mansell helped to secure recognition of Tasmanian Aboriginal identity, the return to communal ownership of sites such as Oyster Cove and the repatriation of ancestral remains from overseas museums. In 1997, Tony Rundle's government became the first in Australia to apologise to the Stolen Generations, and Tasmania remains the only state or territory to deliver compensation. (Queensland and New South Wales have paid reparations for stolen wages.)
Growing up in Launceston and Lefroy, a former mining town in northern Tasmania, Mansell would often hear 'the old people talking about how the white man took our land'. He also witnessed how white society treated his father, and, inevitably, suffered racism himself. 'The discrimination against blackfellas by the police, by the hotels, you grew up with a sense of hatred of white people. People couldn't get jobs, couldn't get a house – as soon as you mentioned your name, Mansell or Maynard, they just turned you away. And the police bashings – I remember poor old Lance Beeton with blood pouring out of his ears.'
Inspired by Charlie Perkins' Freedom Rides, and by the Black Panther Party in the United States, activists led by Rosalind Langford and Heather Sculthorpe set up the Aboriginal Information Service in 1972. By 1977 the AIS had morphed into the TAC, and Mansell – a high school drop-out who later earned a law degree – became its state secretary. 'A group of us came through, all around our mid-twenties, who just refused to accept this racism any more. We didn't know any rules, and the feeling was, we feared no one. It was over here, the first march,' Mansell says, pointing out of the window at a small park. 'I remember Clyde Mansell's father being there – these were blokes who used to get shit put on them in the pub: You black bastards, you Abos, we can't give you too many drinks or you'll keel over. They were walking down the street, and feeling a sense of empowerment, and seeing their racist drinking mates at the side of the road as they passed.
'A lot of white people genuinely thought we'd gone, and they were shocked to see us turn up on marches. I think white Tasmania thought it had found the Final Solution, and then it was like, Christ, we didn't get rid of them after all. And from that time on, the more they reacted against us, the more it radicalised us. We were out in their face… And then there's Michael Mansell up on the TV, saying not only are we Aboriginal but we've got rights to this country. You took it from us and we want it back.' He punches the air, gently.
Rather than call themselves Islanders – or Aboriginal descendants – Mansell and his comrades proclaimed themselves proud Aborigines. 'I think all those marches, standing up publicly, made it easier for other people – in their workplace, or in the schools – to be able to freely be Aboriginal. People complain we've gone a bit soft, and yes, I think we have. I don't know whether it's just a response to some positive steps taken by the oppressor, the enemy. But when 25,000 people walk across the Tasman Bridge in Hobart supporting reconciliation, what are you going to do: turn up and say, You racist lot of bastards?'
FROM THE AIR, Cape Barren Island resembles a blue-hued mountain rising out of the sea. Denise Gardner, manager of the Cape Barren Island Aboriginal Association, picked me up at the little airstrip. 'You're not one of those people come here to write some kind of thesis, are you?' she asked me sharply as we rattled along the unsealed road leading to the somnolent township known as The Corner, a collection of houses and community buildings overlooking a sweep of white sand peppered with granite boulders.
Experience has made Cape Barren wary of outsiders. In 1939 two anthropologists, Norman Tindale and Joseph Birdsell, prodded, measured and interrogated the Islanders in an effort to prove that, as Lyndall Ryan writes in Tasmanian Aborigines (Allen & Unwin, 2012), mixed-race people 'could be absorbed into the dominant white community without any "throw-backs".' When the filmmaker Tom Haydon visited in the 1970s, locals spared no effort to assist him; his documentary in collaboration with archaeologist Rhys Jones, The Last Tasmanian (1978), with its relentless hammering of the message that there were no Tasmanian Aborigines left, was roundly detested on the island and generated bitter controversy.
To Gardner, Cape Barren – 45,000 hectares of which were handed back in 2005 – is 'the jewel in the land rights crown, because [unlike, say, Wybalenna] we're a living, breathing community'. Today the island has a mainly Aboriginal population of about seventy, and – despite facing challenges such as a shortage of jobs – it represents, to the Bass Strait people, something exalted. Ricky Maynard, an internationally acclaimed photographer who lives on Flinders Island, describes it as 'like a spiritual home… We've had generations of family history there.' Vicky Matson-Green, a writer and academic, says: 'It's a symbol of our survival.'
Although there was always plenty of to-ing and fro-ing between Cape Barren and Flinders, the larger island had a reputation for entrenched racism. White and black communities coexisted uneasily, with the Interstate Hotel in Whitemark notorious, until the late 1960s, for confining Aboriginal drinkers to a dingy room under the stairs known as the 'Bullring'. In the 1970s, when Patsy Cameron was a leading activist, her children 'copped so much bullying and racism, and when we went to the school to complain, the teachers would say: It's your fault, you're out there, you're so visible.'
In the mid-1980s, the federal Aboriginal Affairs minister, Clyde Holding, flew over to open a new park in Lady Barron, where the Aboriginal association is based. Overnight, its flag was lowered, bathed in white paint and hoisted again, and the words 'White is Power, Blacks Out, Government Thieves' appeared on the fence. Calls for land rights were greeted with outrage; at a public meeting, hundreds of locals vented their fury about a proposal to introduce Aboriginal studies into the school curriculum, and, Cameron remembers, 'there were people going around doing this' – she smashes her right fist into her left hand.
Another flashpoint was the old cemetery at Wybalenna, then part of an area leased to a farmer and trampled by cattle. A group including Vicky Matson-Green fenced it off; overnight, the fence disappeared. In an episode chronicled in the 1992 film by Steve Thomas, Black Man's Houses, an archaeologist managed to locate the individual burial plots, which the community, overjoyed, pegged with wooden markers. Matson-Green wept on the phone, twenty years on, as she recounted how, within days, all the markers had been uprooted. Every monument and plaque erected in more recent times has been vandalised, according to Ricky Maynard, the photographer.
Not far from Wybalenna is Emita, site of the island's war memorial, honouring, among others, Ken Everett, who fought in New Guinea. Everett twice applied for a soldier-settlement block, and was twice turned down. Years later, Patsy Cameron offered to drive him up to the Cenotaph. 'He turned up all dressed up in his brown suit,' she says, 'and he cried when he saw his name, that proud old man.' She digs out an old photograph of Everett seated before the memorial, straight-backed, head held high. 'On the way up there, he told me a story. One New Year's Eve he was drinking with a heap of whitefellas. They put him in a car and took him up Emita Hill, then they put a rope around his neck and hanged him up a tree. Well, they must have panicked, because they cut him down, and the word around the island was: You should have seen the nigger run. In court, the defence said it was a New Year's Eve joke and the case was dismissed.'
IN THE 1970s, the TAC called on Tasmanian Aborigines to stand up and be counted – and they did so, in staggering numbers. In the 1971 census, 671 people identified as Aboriginal; by 1976 the figure had risen to 2,942, and over the next twenty years it shot up to 13,873. In the 2011 census, the tally of Indigenous Tasmanians was 19,625 – and they comprised 4 per cent of the population, which, proportionally, was second only to the Northern Territory.
The early leaps were understandable, as the new political climate emboldened Tasmanians to assert their Aboriginality for the first time. (A similar trend, albeit less dramatic, occurred nationally.) As the numbers kept climbing, however, the Islander community – which prided itself on knowing exactly how everyone fitted into its network of extended family groups – became perturbed. Some suspected that the federal funds being directed into Indigenous programs and services were acting as an incentive; the TAC feared its power might be diluted by the organisations that were springing up, especially after ATSIC (the Aboriginal and Torres Strait Islander Commission) was established in 1990.
It can be treacherous trying to navigate these quicksands; however, it appears that some – possibly many – of the 'new' Aborigines originated in the Bass Strait, just like the Islanders, but their families had settled on the mainland at least a century earlier, as a consequence of which they had, to varying degrees, assimilated into white society. They traced their ancestry back through two nineteenth-century matriarchs, Fanny Cochrane Smith and Dalrymple Mountgarrett (Dolly Dalrymple) Briggs, both the offspring of sealers and Aboriginal women. Cochrane Smith's mother, Tanganutura, was taken by George Augustus Robinson to Wybalenna, where her daughter was born in 1834; Fanny married an English sawyer, William Smith, settling at Nicholls Rivulet, near Oyster Cove, and producing eleven children. Dolly's mother was Woretermoteryenna, daughter of the esteemed tribal chief, Mannalargenna, who is claimed as an 'ancestral grandfather' by many Aboriginal Tasmanians. Born in about 1812, Dolly was brought up in Launceston, married a convict stockman, Thomas Johnson, and had thirteen children, ending up in Latrobe, near Devonport.
Two matriarchs, two very sizeable families – potentially there were thousands of descendants, Dolly's living mainly in the northwest, around Latrobe, Cochrane Smith's in the south, in the Huon Valley and Channel Country. Potentially, too, they represented a threat to the hegemony of the TAC, whose membership was dominated by Cape Barren families on the Tasmanian mainland.
A second category boosting the census figures consisted of people claiming to be descended from Aborigines who remained on the mainland following Robinson's round-up – including, possibly, a mysterious 'lost tribe'. With no documentary evidence of an Aboriginal ancestor, they relied on oral history, family photographs or an unexplained gap in their genealogy. Some joined Lia Pootah, an organisation which emerged in the 1990s and now claims 14,000 members. Lia Pootah is an invented name meaning 'Little River'; in the eyes of the Islanders, its Aboriginality is also invented.
EVER SINCE HE was in primary school, Paul Docking knew he had Aboriginal ancestry, but 'every time I asked my grandmother about it, she said: Leave it alone and let it die.' When he was twenty-one, he visited the TAC's Burnie office and asked for advice. 'They told me I wasn't a blackfella. They said: We don't know you, meaning they didn't recognise my Aboriginality. And because I had my six-month-old daughter on my hip, [they assumed] I was after something.'
Docking, who subsequently tracked his family history back to Dolly Dalrymple, is director of Six Rivers Aboriginal Corporation, based in Latrobe. In 2002, as ATSIC was endeavouring to compile a trial electoral roll in Tasmania, he was one of 1,158 would-be voters – out of a total of 1,298 – objected to by the TAC or a more radical Islander group, the Grassroots Aborigines. The Administrative Appeals Tribunal eventually upheld the Aboriginality of all the appellants (there were 130 by that stage), ruling that their oral histories constituted credible evidence. The case followed a Federal Court challenge in 1997 in which the TAC contested the Aboriginality of eleven candidates for ATSIC's regional council; in a judgment that – like the later AAT decision – did little to clear the waters, Justice Ron Merkel found the centre had disproved ancestry in only two instances.
The TAC was undeterred. According to Michael Mansell: 'It was a bunch of whites wanting to be Aboriginal, for whatever reason, and fair-skinned people like me who look no different from them had won the battle over the existence of Aborigines so strongly that people didn't dare question who was Aboriginal.' Already in 1995, the centre – which receives the lion's share of federal funding for Tasmanian Indigenous programs – had begun insisting on a family tree from people using its health, legal and education services; over the years, that move has excluded 'probably thousands' of people, says Mansell. In 2006, the state government (which applies the Commonwealth's three-pronged test of Aboriginality: ancestry, self-identification and community recognition) adopted the same requirement – a family tree – for everyone seeking Aboriginal-designated housing, jobs and scholarships.
In 2012, the TAC informed Six Rivers, which was planning to celebrate the bicentenary of Truganini's birth, that any such project 'must come from within the Aboriginal community rather than from outside it'. Requests by the organisation – which runs the Tiagarra Cultural Centre and Museum in Devonport – to participate in the palawa kani language program have been spurned. 'They just don't recognise us as being anything to do with Aboriginal Tasmania,' says Paul Docking. 'They've achieved many things, they've raised public awareness, but it's their way or no way. There's no compassion for other people.'
The manager of Tiagarra, Dave Gough, wears a necklace of black crow shells and a t-shirt bearing the Aboriginal flag. On the wall behind him is a much-reproduced Thomas Bock painting of Mannalargenna, with ochred dreadlocks and beard, holding a firebrand. Gough nods towards it as he declares: 'I'm proud to say I'm an Aboriginal man, a descendant of the Trawlwoolway nation.' When he learnt about his ancestry, Gough was in his late teens. 'I moved out of home very young, I was drinking a lot of alcohol, I had no direction in life. But I had feelings and connections with Aboriginal people. Aboriginality gives you an understanding of who you are… Why was I always nicking off as a kid and being in the bush and feeling different? Why did I have these vivid dreams about blackfellas?'
When I mention my visit to Wybalenna, Docking, a beefy, middle-aged man, grows tearful. 'We have such a pull to go to Wybalenna,' he confesses, 'because…how do you describe it? Because all the people that lived here were taken there… They were not even fed properly, they were starving…and there are 280 [sic] souls buried in the graveyard.'
'WE'RE ALL ONE mob,' Dave Gough informed me twice. But the TAC doesn't appear to see it that way. Many people from the Cochrane Smith and Dolly lines feel frozen out – some Islanders call them 'paper blacks' – although Heather Sculthorpe, a Fanny descendant, was a seminal figure in the early political movement and is now the TAC's chief executive, and individuals from both those families have occupied key positions.
The TAC's stance on Aboriginality has been spelt out with brutal clarity by Michael Mansell over the years. To be recognised, he says, a person must 'show that…their families, from every generation back to tribal, have always maintained their connection with being Aboriginal. So that excludes people who undoubtedly have Aboriginal descent but who have been brought up as white people… If there's been a break in the generations, where someone lost contact, the Aboriginal community's view is…you can't revive it.'
Greg Lehman, a Dolly descendant who has served on the TAC's state committee and negotiated land rights legislation in the 1990s, readily acknowledges not meeting those criteria. 'My father and his mother didn't identify as Aboriginal; nobody did in the 1940s and '50s. But I have been an active political campaigner alongside of Michael and others for nearly thirty years, so it would be very hard for them to argue that I'm not part of the community. It comes down to political alignment. You could say I'm tolerated because I'm within the church.'
Those without his pedigree must pass Mansell's strict test, and many non-Islanders would struggle to demonstrate the continuity demanded – hardly surprisingly, since their families lived on the mainland at a time when Aborigines were officially extinct. While the TAC regards itself as the community, with sole rights to bestow or withhold recognition, others insist there are multiple communities. They also complain – with some justification – that there is one set of rules for Bass Strait people and another for everyone else.
The Cape Barreners might retort that they handed down the shared history; they sustained the kinship ties and kept the culture alive. They fought for land, too, and not just in modern times: in letters to The Examiner, the Launceston newspaper, and in representations to visiting officials, they had been agitating for rights in Bass Strait since the mid-nineteenth century. In Fate of a Free People (Penguin, 2004) Henry Reynolds traces the battle for land rights back to Wybalenna, where eight Aborigines penned a petition to Queen Victoria in 1846. 'There's a strong current,' Reynolds told me, 'of resisting what government and officials try to impose on them, and being quite bolshie with it. Particularly the Mansells were always the most bolshie and difficult of the families.' Cassy O'Connor, Tasmania's Aboriginal Affairs minister, believes 'the Aboriginal people who fought for the land were warriors for their country, and that psychology remains in the Aboriginal community today. They're warriors.'
For Tony Brown, the curator, it's 'about the people that fought the battles for land rights and recognition. Particularly in Tasmania we had to fight doubly hard because as a race of people we didn't exist. Then you've got people that expect to piggy-back on the back of what we've fought for.' Yet as Lehman points out, TAC recognition may at times be based not so much on a person's ancestry, or their family history of identification, or even their warrior credentials, as 'on the opinions and interests of powerful people within the community'.
It is clear, moreover, that there are degrees of 'otherness'. Cochrane Smith's descendants face fewer obstacles than Dolly's, and Six Rivers is not nearly as despised as the Circular Head Aboriginal Corporation, which numbers Dolly descendants among its members. Circular Head leaders spoke out against land rights in the 1990s; then again, so did people on Cape Barren and Flinders Island, where the TAC was not universally trusted. Circular Head's chairman, Graeme Heald, is too busy to worry about Michael Mansell; his organisation employs thirty-seven and runs twenty-six programs. It frustrates him, however, that the media portrays Mansell as speaking for Tasmanian Aborigines. 'He doesn't speak for me,' says Heald.
When I meet Lia Pootah's spokeswoman, Kaye McPherson, in a Hobart hotel lounge, she is still fuming about being barred from voting in Land Council elections in 2012. 'We won in court in 2002, and that told us we were Tasmanian Aboriginals,' she says, referring to the Administrative Appeals Tribunal ruling. 'But nothing changed. That's why I wrote my book, The Genocide of Tasmania's Lia Pootah Aboriginal People: A Living Death (2005).' The two-volume work has been banned from libraries and bookshops, she claims, at the TAC's urging. McPherson – or Tereetee Lore, as she also calls herself – is scornful of the Islanders, dismissing their story as 'mostly modern revisionist history'. However, she admits to knowing 'not a lot' about her great-grandmother, Emma Wilson, who she is convinced was Aboriginal. Letters and photographs confirming it were burnt by an aunt 'who didn't want anyone to know'.
Even the most broad-minded Tasmanians regard Lia Pootah with some bafflement. Yet the factual basis of McPherson's case – that there were Aborigines already assimilated into colonial society before the Black War – is widely accepted (if not by the TAC). Early sexual contact between white settlers and Aboriginal women, historians believe, almost certainly resulted in births that were not recorded; their children could then have blended into the landscape, helped by the presence of a great many people 'of colour', including convicts from the West Indies. Descendants, plainly, would have Aboriginal heritage; the problem is, they can't prove it.
IN AUGUST 2012, Bess Price – now a Country Liberal MP in the Northern Territory – branded Amnesty International 'racist' and its Indigenous rights campaigner, Rodney Dillon, 'a physically white, English-speaking Tasmanian'. Amnesty had incensed Price by condemning the government's decision to extend the federal intervention for another ten years. In his Hobart office, Dillon – a Cochrane Smith descendant, life-long Aboriginal activist and former ATSIC commissioner who has repeatedly asserted his cultural right to catch abalone without a licence, despite numerous fines – shrugs. 'It's partly true: we're light-skinned and we do speak English. But that doesn't mean we're not Aboriginal.'
Dillon is not the only person whose identity Price has questioned; the debate was raging on the mainland long before the 2011 Andrew Bolt case, in which the columnist was found to have racially discriminated against nine fair-skinned Aborigines. And although modern understandings of Aboriginality have moved well beyond skin colour and blood quotient, Price, for one, continues to emphasise such factors. 'I'm a blackfella and I've got one blood,' she told SBS's Insight program in 2012. In Tasmania, though, perhaps because of the long-standing extinction myth, the arguments are especially rancorous, and, moreover, they are conducted among people who are nearly all fair-skinned and who retain only snippets of their traditional law, culture and language.
As a result of isolation, notes Greg Lehman, certain Islanders have preserved the physical characteristics of Aboriginality – and 'when people are repeatedly being told they're not black enough, some of those Aboriginal people who are dark are eventually going to start saying they're the real Aborigines… Over the last thirty years, I've met a number of people who have said to me I'm one of the only real Aborigines in this state, and they were all people with dark skin.'
It is an inescapable fact, nevertheless, that every Aboriginal Tasmanian has mixed ancestry. Dillon's Aboriginal mother 'always told us to be proud of who you are, and to be proud of all parts of the family, not just one… The truth is that I've got Aboriginal and Irish ancestry.' Others are dismissive of their European heritage, and when Henry Reynolds suggested in 2002 that in-fighting might have been avoided if Tasmania's Aborigines had had the option of calling themselves Creoles, it drew a furious response from the TAC.
For Michael Mansell, there was never a choice. 'Whenever we came across white people we copped racism, which reinforced that…white society has identified you, regardless of whether you regard yourself as black or not.' To those who scoff at his blue eyes and fair skin, he responds: 'They knew I was Aboriginal when I was at school and was called a half-caste, and when they threw my father out of a hotel. It's only when we stand up for our rights that they say you're not blackfellas.'
As I write, Mansell has just finished sparring with the Sydney boxer Anthony Mundine, who queried the Aboriginality of his Tasmanian opponent, Daniel Geale, and remarked: 'I thought they wiped all the Aborigines from Tasmania out.' Mansell labelled those comments 'ugly' and 'racist'; Mundine apologised, but added that government benefits ought to be more narrowly targeted; Mansell appeared to agree – then turned his fire on the Circular Head organisation, declaring it run by people 'with no Aboriginal ancestry at all'. And so the wheel turns.
FROM A HIGH point in the village of Tomahawk, near Tasmania's north-eastern tip, Patsy Cameron is surveying her surroundings: Cape Portland, the clan territory of her ancestor, Mannalargenna; Mount William, where the men would light fires to communicate with the tyreelore on the islands; and, shimmering out in Bass Strait, the islands themselves – Flinders, where Cameron was born, and Cape Barren, her mother's birthplace. 'This,' she says, 'is where I can reconnect with my culture: the past, the present. This is country.'
After the political rebirth of Aboriginal Tasmania came the cultural revival. Women like Cameron are walking the land; collecting shells to string into necklaces (a skill they never lost) and reeds to weave into baskets (one they had to relearn); and passing their knowledge on to the next generation. An elder and cultural geographer, Cameron is also retelling her people's stories: in Grease and Ochre (Fullers, 2012) she explores how the sealers of Bass Strait interacted with the coastal Aborigines. 'It's the history told from our point of view, because it has tended to be told by non-Aboriginal people,' she says.
On Flinders Island, Ricky Maynard is retelling stories, too, in his case through documentary photography. His long-term project, Portrait of a Distant Land, aims to 'tell people who we are and where we come from, and that we're still here and practising our traditional culture'. Just as Cameron climbs the winding, sandy track behind her house to contemplate 'my islands', Maynard stands on a hillside on Flinders and gazes back across the strait, 'and I still feel the sadness and that great feeling of loss that the old people [at Wybalenna] would have felt, looking back towards the homelands [their ancestral country].'
A self-portrait shows Maynard on the shore at Wybalenna, knee-deep in water, looking out to sea. It is entitled Broken Heart, for, as he explains, 'if they didn't die at the hands of soldiers, or of disease, mostly they died of broken hearts … Wybalenna was a place where our song and our ceremony and our language all stopped.' The past weighs heavily upon him. 'We live with trauma not only because of our history of forced removal and dispossession, but because we carry the memories of our parents and grandparents who had to suffer all that oppression and hardship and racism. Our past is never over in that sense.'
At Risdon Cove, meanwhile, they are building the next generation of warriors. Political posters and photographs of protests adorn the walls of the TAC-run Aboriginal Children's Centre, whose alumni include Nala Mansell-McKenna, daughter of Michael Mansell and Heather Sculthorpe, and a former TAC state secretary. A large teddy bear atop the children's lockers wears a t-shirt stating 'Lutruwita [Tasmania] has a black history'. 'Even the toys are political here,' observes Alison Overeem, adding: 'These will be the kids that are marching the streets in twenty years' time, to keep yet another Tasmanian government honest.'
The playground consists of two landscaped areas, one reflecting the shape and topography of Cape Barren, the other Flinders Island, complete with replica of a muttonbird shed. There's no mistaking the message here – it's all about the Islanders' heritage – and when Overeem, in an allusion to the site's tragic history, says the centre is 'helping the community to heal', I can't help thinking about the other communities that yearn for acceptance.
They yearn, too, for a different kind of politics – one that is not forever mired in anger and negativity. After carrying out consultations in his home state in 2011, Bill Lawson, a member of the expert panel on constitutional recognition of Aboriginal and Torres Strait Islander people, fears the referendum could be torpedoed by Tasmania because of hostile views within the wider community – views which Lawson, group manager of corporate social responsibility at Sinclair Knight Merz and founder of the Beacon Foundation, the youth employment trust, attributes to 'the erroneous belief that the TAC represents all Aboriginal Tasmanians'.
Patsy Cameron, for one, hankers after a more inclusive approach. 'Even someone who hasn't been active in their culture or in the politics of the day,' she says, 'it doesn't make them any less Aboriginal. Anyone who can show their lineage, and their extended family acknowledges them as part of that family, we should be embracing them. We should be embracing our people who have been lost, rather than chasing them away and doing to them the exact thing that non-Aboriginal people have done to us in the past: denying us our rights, our identity. Those who are denied the opportunity to identify – it's like they've been kicked in the guts. It can destroy people's hopes and dreams, to think they're not accepted. It can be soul-destroying.'
She pauses and adds: 'We're products of our history. Our history has led to this fragmentation, and I don't think we'll ever come back as a whole. I can't see that happening.'
More from author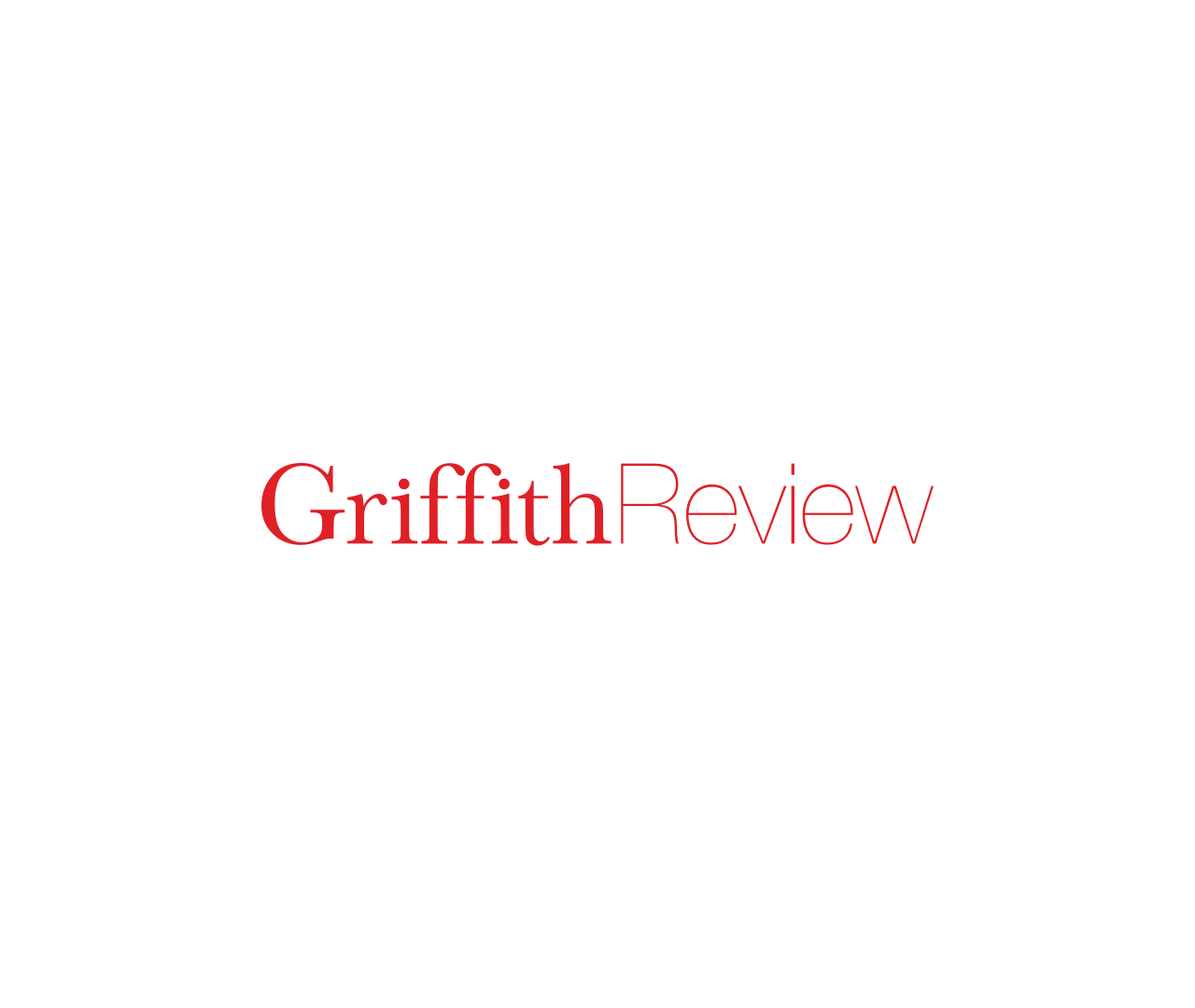 MemoirNOVEMBER 1952: BERNARD Marks has just arrived in northern Egypt from Salford, in the north of England, to begin two years of National Service...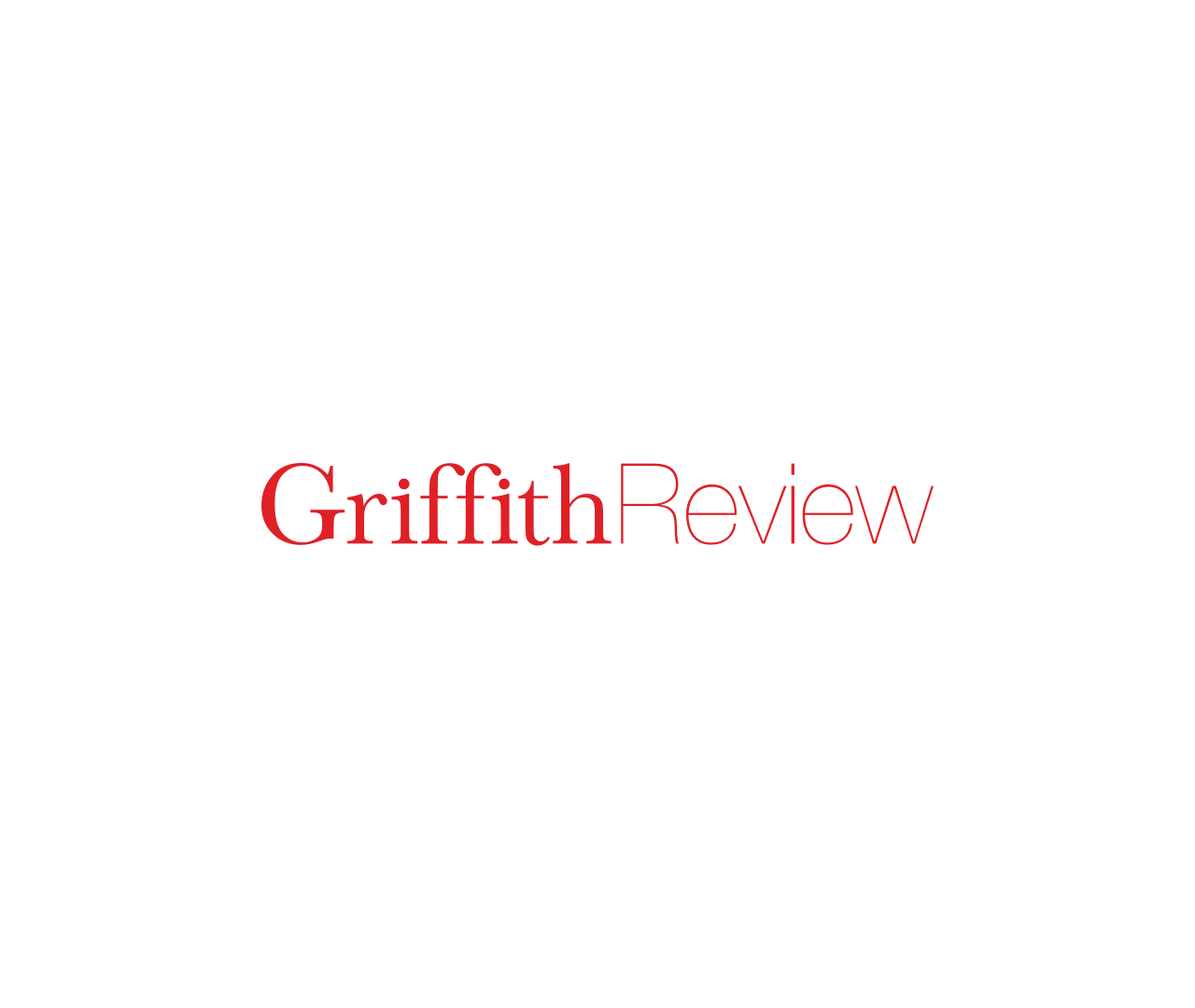 ReportageTHE CAPTAIN STEERING Australia's Antarctic science program into its second century can't risk getting caught in the wake of history as he casts off...
Stay up to date with the latest, news, articles and special offers from Griffith Review.