SOLD OUT – Expert Exchange Canberra – Griffith Review 71: Remaking the Balance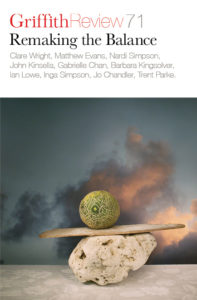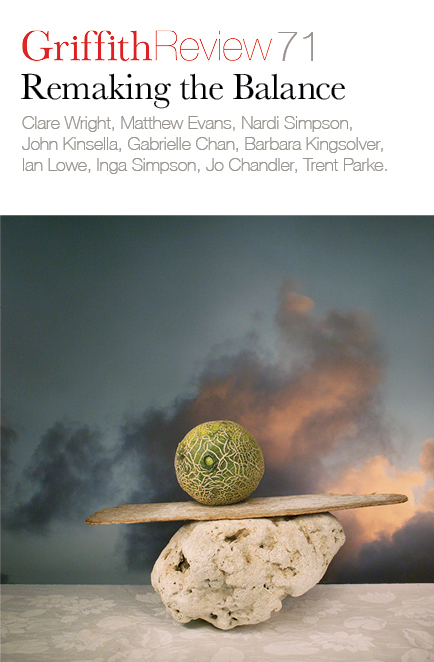 Griffith University Alumni Relations and Griffith Review are delighted to invite you to join Vice Chancellor and President Professor Carolyn Evans as well as fellow members of your alumni community for an evening of conversation, networking and connection.
When: 5:30 pm – 8:30 pm AEST, 1 June 2021
Where: National Portrait Gallery, Terrace Rooms 1 and 2, King Edward Terrace, Parkes, ACT
The evening will commence with a discussion led by Gabrielle Chan with Alan Schwartz AM and Ken Henry AC inspired by Griffith Review 71: Remaking the Balance. Afterwards, you will have the opportunity to meet new people, reunite over drinks and canapés with fellow Griffith alumni and keep up to date with what is happening at Griffith University.
This engaging panel session will delve into our relationships with all that is animal, vegetable, mineral and beyond to help us shape a more sustainable, economic future.
Gabrielle Chan is a writer and journalist. Her book Rusted Off: Why country Australia is fed up (Vintage, 2018) was shortlisted for the Prime Minister's Literary Award and the Walkley Book Award. Her work has appeared in Guardian Australia, The Australian, and the Daily Telegraph among many others.
Alan Schwartz AM is the managing director of Trawalla Group, and in 2017 founded the Universal Commons project. A former Chair of Philanthropy Australia and council member of Swinburne University, he was awarded a Centenary Medal in 2003 and an Order of Australia in 2007
Dr Ken Henry AC is an economist and former public servant, serving as the Secretary of the Department of the Treasury from 2001 to 2011. He has been influential in Australian and international economics for much of his career, and has worked alongside both Labor and Liberal governments and represented Australia at numerous international and intergovernmental economic forums. He was also the Chair of National Australia Bank from 2015 to 2019. He was awarded the Companion of the Order of Australia in 2007.
Now, more than ever, Australia's writers
need readers for their work.
Single editions of Griffith Review 71: Remaking the Balance, are available now. Or you can visit our store and purchase a subscription – you will receive the current and next three editions of Griffith Review!