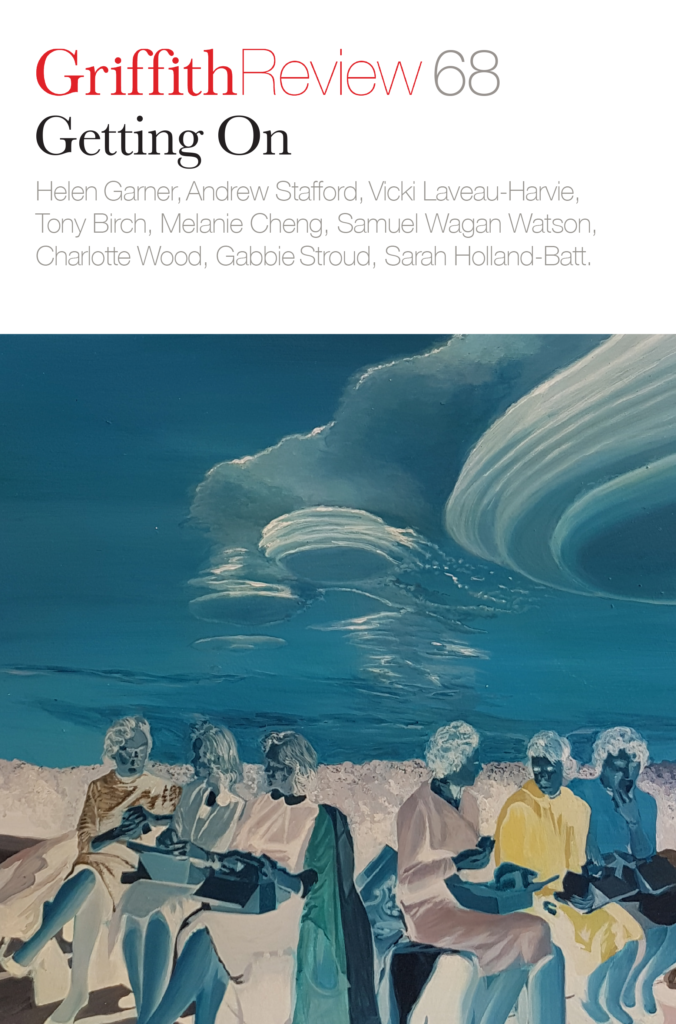 Published 20200505
ISBN: 9781922268761
Extent: 264pp
Paperback (234 x 153mm), eBook
IT WAS THE year of Australia's Bicentenary when I first met Mary Durack. My memory is unclear, but I think it was at the Katherine Susannah Prichard house, the heart of Western Australia's writing community. She would have been seventy-five – younger than I am now; a smallish woman with hair coloured coppery brown and a powdered face, which I sensed was more a concession to convention than vanity. A country woman, the daughter of pastoralists. That's how I saw her. I didn't know where her family's properties were. I didn't know anything about the Kimberley.
Our encounter didn't take long – someone introduced us, an exchange of pleasantries followed and that was it. Fair enough, I was a blow-in, and you could say that that had been my trouble from the start. By 1988 I had lived thirty years in Australia, renounced my US citizenship and borne five Australian children, but my tenacious accent marked me. Not only that, but like most writers, I felt compelled to draw from the well of my childhood experiences – irredeemably American – and had crossed my adopted continent to find the space to work on a novel about Hollywood.
In 1988, I'd been invited to Curtin University as a writer-in-residence after publishing my first novel, West Block (Penguin, 1983), which gave only a hint of my origins, and spent four months of the bicentennial winter there. Many Western Australian authors were kind enough to take me under their wings, including Elizabeth Jolley, who tutored in Curtin's English department, and Anne Brewster, a postcolonial scholar there. Brenda Walker, once a member of our Canberra writers' group, put me up for a couple of weeks, and Nicholas Hasluck asked me to accompany him and his wife Sally on a trip to the Margaret River. But I was shoring up the time I'd found for writing away from family demands. Teaching was cutting into that, so I declined his invitation.
Looking back, I was far too serious about everything, possibly the most boring of all the writers-in-residence who'd lobbed in from the east. I did go with the department for a weekend to Rottnest Island, but that and Perth itself was all I saw of Western Australia.
FAST FORWARD THIRTY years. It's 2018. For my eightieth birthday, my son Josh offered to accompany me on a trip back west, this time through the Kimberley. I'd had my heart set on going there before my husband, Tony Taylor, died. He and I had decided that, rather than chase chimeras across the globe, we would try to see more of the country we'd come to back in the 1950s – he to Melbourne, I to Sydney. Tony hadn't wanted to migrate; he'd been sort of tricked into it. It hadn't gone well for him, and as soon as he could he'd bolted for Scotland, then British Columbia. He was big enough to savour the irony that Australia was where he'd be ending his days.
Now he was gone, and grief had immobilised me. When people asked where in the world I'd like to go, I said the Kimberley, but in a desultory way, never actually believing that I would. It was a long trip, and expensive, and I didn't want to make it on my own. Tony had been a geologist; I would miss his take on the rocks and the rivers, his reading of the mineral landscape. But Josh was eager, and I'd been drawn to the Kimberley's colours, the deep rusts, those muddy greens I'd seen in photographs. I wanted to see them for myself, and paint something from them if I could.
Josh is my third son, the father of four, who's made a living from straightening the thoughts and prose of policy wonks in government and the private sector. His offer touched me. He was giving me his time – and time, I knew, was scarce for him. After a while I began to think he'd forgotten about his offer – with all he had on his plate he could be absent-minded – but about four months later he raised the subject again. July, he said, would suit him. The choice then was whether we'd travel by land or sea, and after much deliberation we settled on an overland tour to be conducted by the second least expensive operator. This entailed ten days on a loop from Broome to Kununurra and back again, and that was expensive enough. But life commands its own price; Tony's death had impressed that on me. I resolved to seize the opportunity.
Yet travelling after eighty means more than bracing for adventure. There's the body to consider. I'd taken that for granted almost as much as the country I had come to. I'd developed blepharitis, a chronic inflammation of the eyelids, and had three cysts removed from my left one, which was particularly susceptible to dry eye syndrome. I'd finally given in and acquired hearing aids, too late for Tony, who would have sent hosannas had I done it before he died. After two new hips, the bursa in my right knee popped. I had pills to take for cholesterol and ophthalmic migraine; I used a stick and bandage for the knee, and a bunion on my left foot necessitated a wider shoe size. My feet – and finding boots to fit them – were a problem. None of this was serious, for which I am enormously grateful, but it took some managing, let alone fitting everything in a backpack and one small suitcase, not to mention the paints, brushes and sketchpad that were, in my reckoning, the whole point of the exercise.
JOSH WAS CONCEIVED in 1963, the year I started an honours anthropology course at the University of Sydney; he was born the following year, the year before Australia's first Freedom Ride. I had studied anthropology at UCLA only to have to start again after moving to Australia. But with two little boys under five, as well as morning sickness throughout this pregnancy, I had to give it up and never went back. What I remember from those Sydney University classes were convoluted discussions of classificatory Indigenous kinship systems; the mystery of the Wandjina, those cloud and rain spirits prominent in Indigenous rock art; and an estimated 350,000 inhabitants in the whole of the continent at the time of Cook's arrival. Apart from a few distinguished exceptions (WH Stanner for one, but he was at ANU), anthropology was in the grip of the drive towards assimilation that had been shaping government policy since the early 1950s, itself an expression of colonial intention since Phillip landed his band of miserable convicts and their keepers onto our fatal shore eighteen years after Cook.
By the time Josh and I boarded our Sydney–Perth flight in mid-2018, both the policy and the disciplines upholding it had been radically transformed. All I had learnt back then was now either repudiated or revised. Bill Gammage had published The Greatest Estate on Earth (Allen & Unwin, 2012), Bruce Pascoe his Dark Emu (Magabala, 2014), Billy Griffiths his Deep Time Dreaming (Black Inc., 2018), and a slew of new, ever-accumulating facts had emerged about human occupation of the continent, the geological changes shaping it and the varying adaptations deployed by its inhabitants over time. The extent of the Indigenous population in 1770 was better understood, and is now estimated at around three quarters of a million people.
The pace of change of this new knowledge is fantastic. Historians, archaeologists, anthropologists, painters, dancers, memoirists, linguists – all of them have ignited the lamentably late recognition that here, on this continent, has evolved and continues the oldest living culture on the planet, with a timeline reaching further back with every fresh discovery, dating from 65,000 to some 120,000 years. It's been a genuine revolution and, for me, an unending revelation – even to learn from Billy Griffiths that many of my teachers and fellow students at Sydney University had contributed to all this. If it wasn't for Josh, perhaps I might have, too.
I spent the long flight to Perth pondering these things.
THEN SUDDENLY, ON the leg to Broome, my left eye was blinded. This had happened to me before, but I'd forgotten how airline air-conditioning can suck the moisture from an eyeball, and mine had lost it all. I dug through my carry-on and found the plastic vials with my drops, only to discover that because of the in-flight pressure they were as drained as my eyeball.
Everything else I needed was in my checked-in bag. For the rest of the flight I kept my eyes shut, chancing peeks at the coastline and the heart-stopping spectacle of the sun setting along the length of Broome's famous Cable Beach, but missing most of what was spread out below.
In the morning, walking to the city centre, some two kilometres from our hotel, I took in what I could, with eyes clouded with antibiotic ointment. Josh agreed that Broome was surprisingly suburban, looking remarkably like inner-northern Canberra. (Only later did we learn that because of the coastal storms, Broome has been rebuilt several times, most recently after Cyclone Rosita flattened it in 2000.) With Josh to grab hold of if necessary, I had dispensed with my walking stick, and was doing fine. My bandaged knee held up until late afternoon, when we got back to the hotel.
Parked outside was the bus that would carry us through the interior. It was not a reassuring sight. Not at all like other gleaming, sleek coaches we'd spotted, it had a box-like exterior with a snout for where the driver and engine sat. Yet Josh's enthusiasm seemed undiminished. At six the next morning our bags were out in front, and not long afterwards the bus reappeared, this time with Adam, our driver. A half hour later it was ready for boarding. As this is not a travel review, but an account of an older writer trying belatedly to cram in more of her adopted land while there was time, it's enough to say that Adam was the hardest working individual I've encountered, here or anywhere, and in days to come his unprepossessing vehicle carried us over some 3,000 kilometres of astonishingly beautiful country. No matter how rough the road or how hot the day, the nights were cool, the accommodation first-rate and the food amazing. Wherever we stayed we were treated to gourmet meals, in often quite sumptuous surroundings, and in a succession of these formed the intense sort of friendships you do with people you're unlikely to ever meet again.
Of the sixteen of us, I was the oldest by a year. The others were in their fifties, sixties and seventies and came for the same reason I had: to see their country. Those who couldn't manage the walks would find a place to wait, and the few times I was stymied myself I was happy to sit and let the land sink into me. In this way, I missed out on the Wandjinas depicted further in a gorge. A while ago, before Tony died and when I could afford a studio space, I had begun what I hoped would be a series of canvases based on my ignorance on coming to Australia. In one of these images I depicted my young and oblivious self seated on the steps at the McMahon's Point Wharf, my hands over my ears, my newborn baby's pram by my side, while Indigenous women from the past wandered by, unseen by me. Another image imagined a Wandjina on the same site. These visions went back to my Sydney University days, wholly imaginary, inauthentic no doubt. It would have been nice, I thought, waiting for the rest of our group to come back, to have seen the originals, to have come here earlier when my bones were a good deal less fragile.
My eye cleared up a bit; there were a few incidents with my boots and the knee, but my terror of being airlifted by helicopter after some accident proved unfounded. There was no time to paint, though I managed a couple of watercolour sketches and took photos to work from at home.
Josh and a couple of other men helped Adam carry the crates of food and supplies from the bus to our picnic spots, and Josh sat up in front to read into the mic from a book about the Kimberley, just to give Adam a break. When Adam did deliver his spiel, it tended to be short and sweet, mainly about the people who owned the properties he was driving past. He drove a lot, along 'corrugated' roads and through river crossings, stopping in Derby and Wyndham and on to the Bungle Bungle Range in Purnululu National Park. On the seventh day we reached Lake Argyle and wandered through the Historic Durack Homestead Museum, a reconstruction of the old homestead that was relocated when the Ord River was dammed for the lake. Rebuilt stone by stone and furnished with artefacts rescued from the original, it was here that I met up with Mary Durack again.
A little shop next to the house had a small selection of books, one of which stood out. It was a copy of True North (Text Publishing), Brenda Niall's 2012 biography of the Durack sisters, Mary and Elizabeth. I bought it immediately and started reading it that night, or Josh read to me because of the soreness in my eye. It was then, after a gap of thirty years, that the Mary Durack I thought I knew was brought into sharper focus. Until Lake Argyle and Niall's book I didn't even know she had a sister – a sister who was an artist, and whose fame in these parts was arguably as great as Mary's. I learnt of their close if complicated connection to the land, and to the descendants of its original inhabitants, and began to see the Kimberley through the eyes of the sisters. I saw in the waters of the Fitzroy reflections of the coral from an ancient sea, a jabiru on the river's bank, spinifex plains and bottle-shaped boab trees, an oasis where Josh and the other travellers all cooled down. There were art galleries and Indigenous paintings – paintings, I was learning, that had influenced Elizabeth, who went as far as signing her later work with an Indigenous name. She was vilified for this at the time, and today, whenever I mention her, this outrageous cultural appropriation is what people remember.
But it was Mary I'd met, if only briefly, Mary whose work I'd never bothered reading, not even the copy of Kings in Grass Castles (Constable, 1959) I'd once been given as a prize. My attitude was that of a younger generation, for whom older writers may be venerated but scarcely ever read, and I'd donated her book to the National Library with the bulk of our other books when Tony and I moved to Canada. Now my presence in the land she wrote about was leading me to open myself more to her. Niall put paid to the notions I'd previously held. Far from privileged, Durack's adult years were a struggle, and how she managed to write what she did with six children, a difficult husband and ongoing money troubles is beyond me. Niall made me see in high relief the woman as well as the writer, how the one compromised the other – a struggle we had in common, and the struggle most women writers and artists of her time – and even in my own – have shared.
BACK IN SYDNEY, I checked out Kings in Grass Castles from the library – Durack's second book, and the one that had cemented her fame and reputation – and ordered a copy of her only novel, Keep Him My Country (Constable, 1955). I couldn't find The Rock and the Sand (Constable, 1969), which Niall claims is Durack's finest, but there's much to ponder in Kings in Grass Castles: the thinking in advance of her day, and the contradictory telltale slips of her paternalism, ineluctably shaped by the past she was chronicling.
But I found Keep Him My Country a marvel, saturated as it is with the grit and pathos of station life. Owing to wartime paper shortages and its taboo subject matter – white men's sexual relations with black women in their thrall – Durack had trouble getting it published here, and even toyed with using a male pseudonym, abandoning the idea when she finally found an English publisher. The prose can be overwritten, but the language of her characters – the men particularly – seems, in Niall's words, 'as authentic as the publisher's self-censoring would allow, and way beyond anything that a convent girl would normally be allowed to hear'.
Above all, it's a beautiful story, as tragic as Katharine Susannah Prichard's Coonardoo (Jonathan Cape, 1929), with which there are obvious comparisons – although, as Niall writes, 'Prichard generously ceded the advantage to Mary, for "the inestimable value of authenticity" her book possessed.'
My sympathy for Mary Durack has grown, but still rests on inchoate responses. It's telling that until I read Kings in Grass Castles, I mistook the meaning of its name. I had thought that 'grass' referred to those wide expanses of grazing land Mary's social position conjured for me; in fact it's from an observation by her grandfather Patsy, the Durack family patriarch, that the castles men like him have built can be, like the grass, all too easily blown away.
And so they were for the third generation of Duracks, Mary and her sister and their brothers. The Kimberley was – still is – an overworked pasture of hopes, prey to the brutality of its storms, the hooves of cattle and sheep pounding the earth in successive waves of ignorance. The Duracks themselves had been bankrolled by the Emanuels, a Jewish family from Goulburn who ended up with properties we drove past, accompanied by Adam's broken bouts of commentary – though they too have gone. Americans in the 1960s went broke trying to grow cotton by the Ord, while the kapok dropped from the blankets of Afghan and Indian camel drivers the century before grows still, its blotches of yellow dotting the landscape we sped past.
STRANGE TO SAY, I never expected to be writing this essay. Yes, I'm a writer, but I'm also a visual artist, and I was lured to the Kimberley by the promise of its colours. Niall's biography lent an extra layer to the exercise, raising a host of memories and conundrums in the figure of Mary Durack.
As I once found the American in me disturbing, fearing it disqualified me from being a genuinely Australian writer, I've felt the same unease about my arts, a dizzy feeling of falling between the two of them and not giving everything to either. Still, while writing this, I pulled out my easel and started painting, acutely conscious of the futility of representing the Kimberley realistically – I felt it would be tantamount to trying to compete with the grandeur of the place itself. What I've come up with are abstract renditions, perhaps evincing the influence of Indigenous art we saw along the way and other pieces that over the years seem to have taken hold in me.
Not quite the same, but there.
As I slap paint on my canvases, searching to re-create those ineffable colours, I gaze at what I've done so far. What have I been saying here? Is this appropriation, or homage? Whatever it is, something is happening. Maybe it's having caught with my own ageing eyes scenes of a place I long imagined, and finding a surprising affinity there with a woman with whom I once thought I had little in common.
In this, Mary Durack was not unusual. After sixty-odd years, with my roots in Australia sunk well down, I still often feel the proverbial stranger in a strange land. But that, perhaps, is what's been keeping me alive, what's been opening me now to what this country means to me, and all I have yet to learn from its custodians.
More from author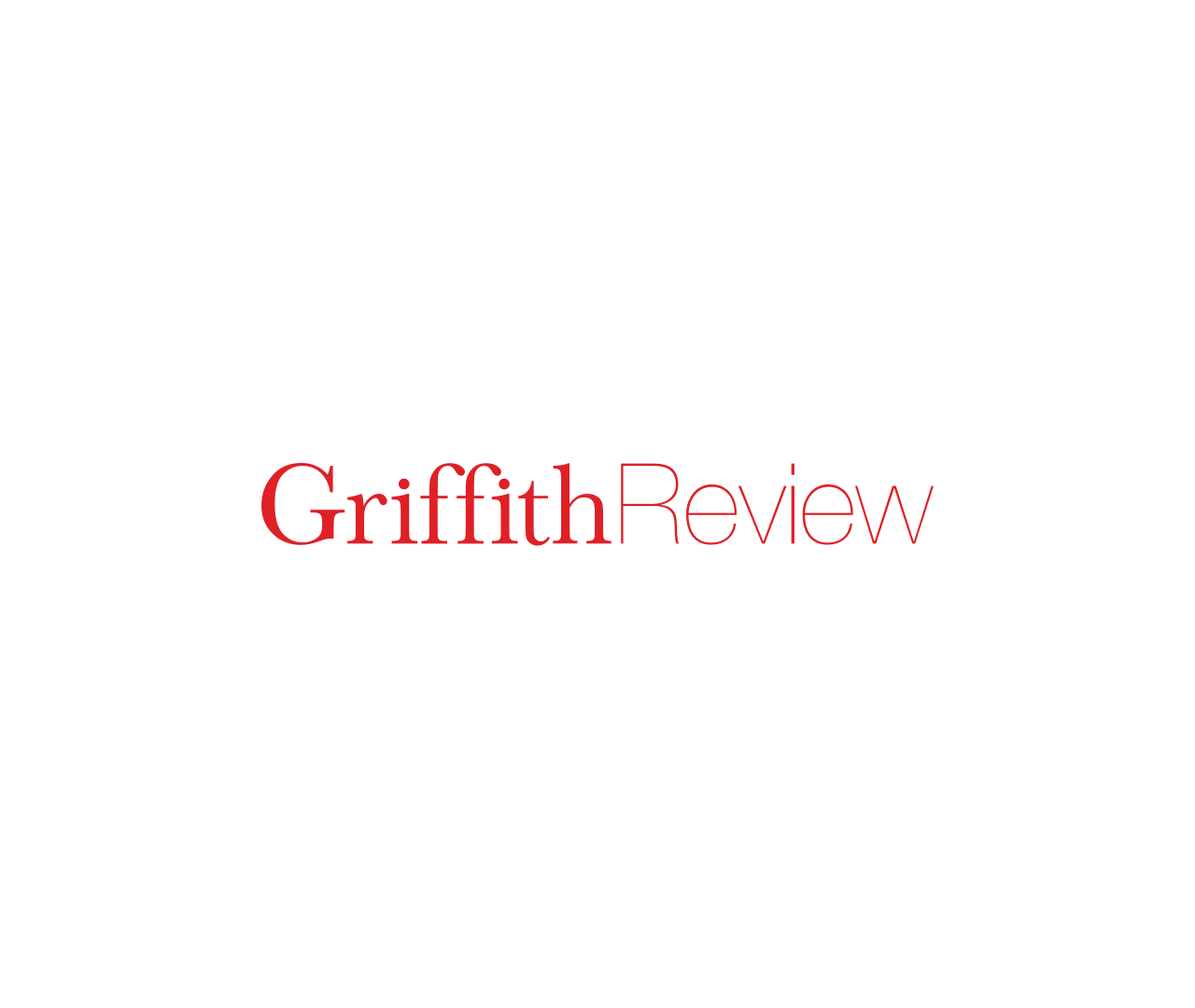 GR OnlineIN APRIL 1973, five months after Gough Whitlam was elected prime minister, a woman I admired for the talks she gave on women's liberation...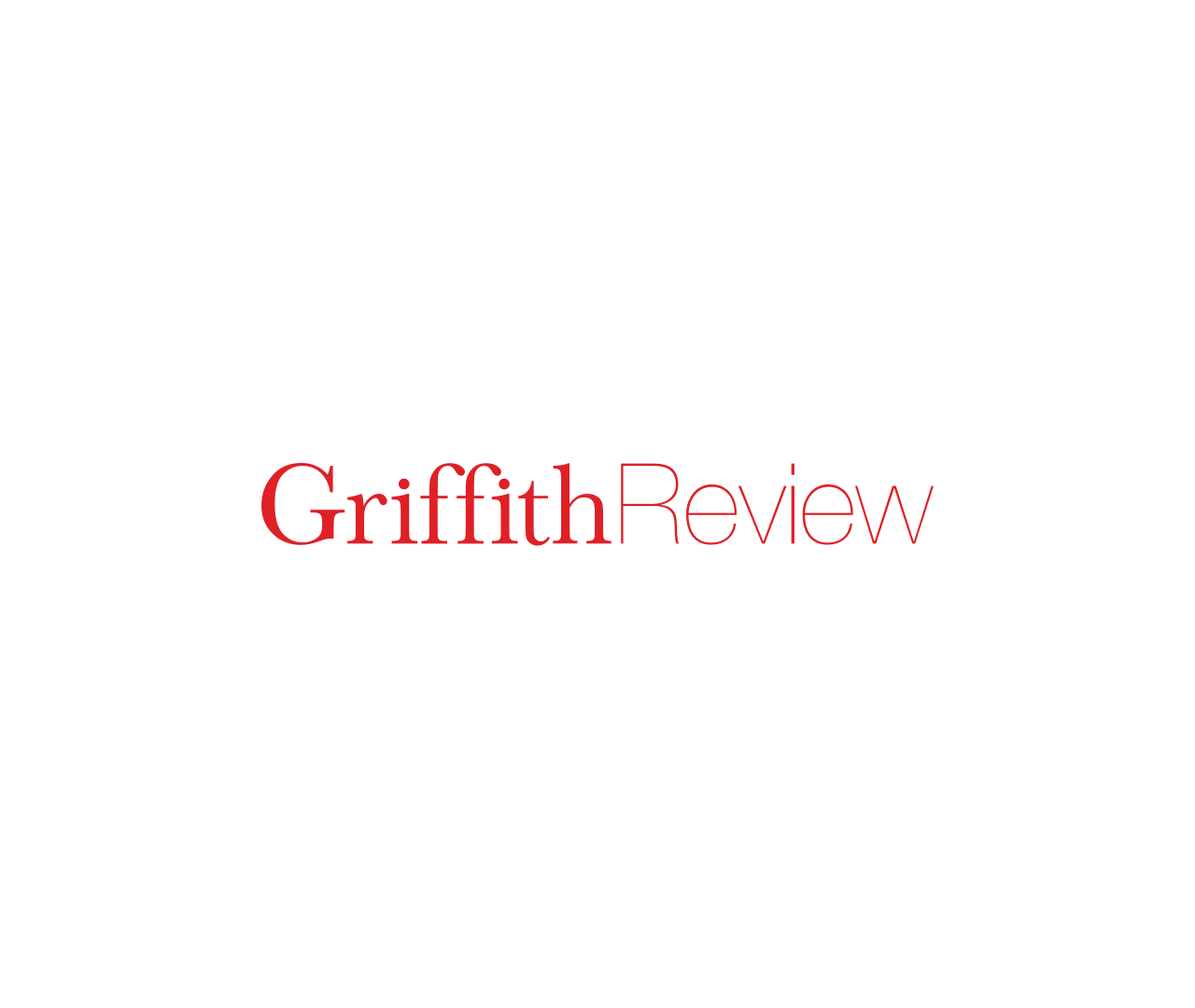 GR OnlineNostalgia is often twinned with sentimentality, but many Baby Boomers I know...have an uneasy relationship with the food of their childhoods. Any discussion is ironically underpinned with acknowledgement that we deliberately left the corned beef and fairy bread behind...
Stay up to date with the latest, news, articles and special offers from Griffith Review.