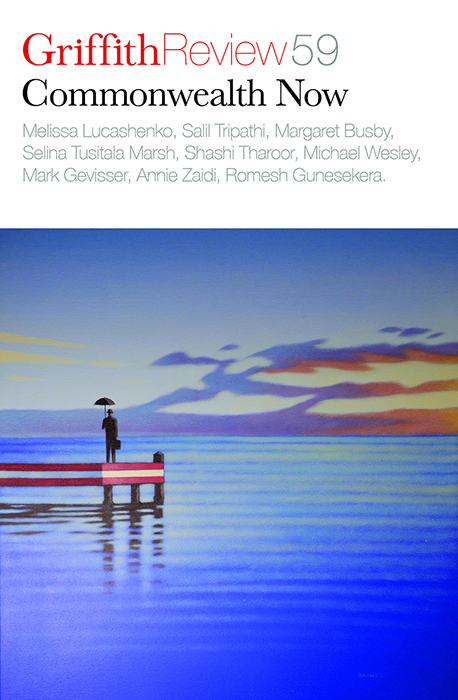 Published 20180205
ISBN: 9781925603293
Extent: 264pp
Paperback (234 x 153mm), eBook
and the bones are begging to be let
loose with their drums and handbells,
with their tales of the sea at sunrise.
Lauren K Alleyne, 'Ask No Questions'
DURING THE WEEK of the Brexit vote, I flew to Thessaloniki from London on the spur of the moment. I was in the United Kingdom on a month-long research trip but had lived there on and off for years, mapping a sea-borne, migrant past in the archives of empire to research my first book. That summer, the summer of 2016, my great-uncle was dying in a hospice in north London. My mood was fragile, and I knew the city far too well. For my sanity, I fled for three days to a little seaside town in Greece, where a friend had been teaching a poetry workshop.
Lauren Alleyne and I had met a few years earlier at a literary festival in Trinidad, and we had become fast friends. Moments after joining her at her hotel outside Thessaloniki, she introduced me to her childhood friend and we three headed straight for the water. We were wading into the Aegean Sea when a group of teenage boys swam over to us. They were friendly, trying out their English, flirting a little perhaps. They told us they were Syrian and had been living in Greece for a few months.
Our own trajectories to that tourist sea, which for some summers had also been a refugee sea, puzzled them. Lauren had grown up in Trinidad but now taught in the American South, in Virginia. Her best friend from high school is also a Trinidadian of African origin but lives and works in Manchester, in the north of England. And I am a Guyanese-American with roots in India, living in New Jersey. Disorienting the boys even further, I offered some broken Arabic remembered from a reporting stint in Iraq.
The boldest of the boys, the light-eyed one with sandy hair, asked us: 'Are you joined?' It was our turn to be puzzled. Was he asking if we were a couple? Did he want to know how we were connected, across the various geographies and ethnicities we had just claimed? He repeated his question a few more times, with mounting irritation at our failure to comprehend, until finally I said: 'Sure, we're joined. We're friends.'
Ultimately he made us understand that the word he wanted was enjoying. The miscommunication nonetheless encouraged some introspection: How were we, actually, joined? And what kind of joining matters? Current events nudged my thoughts in that direction.
As we lay on the beach, our phones alerted us that a majority of Brits had voted to leave the European Union. Only one of us was a British citizen. Yet, we each registered the news as if it were a direct blow. We all were born in former British colonies, and our Facebook feeds buzzed with barbed postcolonial one-liners like: '1947 was the original Brexit!' and 'I wish that Africa had [the] chance to vote remain or Fockoff while the British were pillaging our land.'
Britain, having colonised much of the world, was feeling the chafe of colonisation by Europe. We laughed at the irony because we needed to, because we apprehended the unnerving truth that hostility to immigrants had given Brexit its terrifying charge.
The vote to leave – and the election it foreboded across the Atlantic – revealed a raw, abiding racism under the skin of societies that were supposed to be bending, like the arc of history, towards justice.
Our dismay at Brexit impacted us at an almost cellular level. As immigrants, as people of colour, we felt fear in our very bodies. But there was also something more complicated at work. We also felt a certain sympathy to alliances beyond national borders. Our identities were not as narrow as Guyana or Trinidad, where we were born, or the United States or the United Kingdom, which we had adopted, or even Africa or India, which had given us our skin. Roots – and routes – had mapped us across nation-states, both in our own lives and across the generations. Each of our ancestors had been transported to the West Indies in the cargo holds of British ships, across seas not unlike the one we stretched out beside during that girls' trip.
The cosmopolitanism that made us sympathetic to the European Union was born of a traumatic history. We were living in the afterlife of Empire. The past wasn't really past. It had left us with an inheritance of harm, but it had also given us an opportunity to belong to something bigger and broader than our immediate origins.
Kizi means stay put, but I am yearn: full of drift, of leaving;
there is no voyage called return, I take only the body.
Lauren K Alleyne, 'Ghazal for the Body'
There is no voyage called return. My friend borrowed that phrase from the Syrian poet Adonis. And Kizi – the middle name Lauren's mother gave her, trying to lash her to place eighteen years before she left for America – is a character from Alex Haley's Roots (Doubleday, 1976), an enslaved woman whose parents were stolen from Africa, who possesses secret knowledge of writing. She uses it to forge a document for her first love to run away. He fails, and the master discovers she can write, leading to the only instance of leaving in her fettered existence, a choiceless one: she is sold off to another plantation, away from her parents, where she is repeatedly raped by her master. Any attempts at love and flight are thwarted. Stay put, she did.
MY GREAT-UNCLE who was dying in London, who did die before the summer was out, believed in Europe. Once an economist for the Commonwealth Secretariat, Uncle Vish was an internationalist. He was a man of the world, but he certainly did not begin that way. He was the son of a rice-mill owner who had gone bankrupt, and the grandson of indentured plantation workers. Until he sailed to London, at twenty-one, he had only known an unelectrified coastal stretch of cane and paddy in Guyana's far countryside, on the periphery of the periphery.
Over my many years in and out of London, plunging into archives, I had grown closer to my great-uncle. When I was a child, an ocean away in a working-class American city with a backside view of the Statue of Liberty, he was held up as an icon, a remote symbol of gentility and success. In London, this great-uncle was suddenly talking to me about ideas, as if we were equals, and this endeared him to me. I loved him, also, because I could see my grandmother, his younger sister, in his face. His smile, a kind of sheepish grin, was hers entirely. He would take me to tea, and we would chat about ideas and about his life. His mind ranged over history, politics, international relations. Sometimes, spiritual and philosophical questions preoccupied him. A rational man, suspicious of dogma, he seemed to be trying to work out his own pact with his ancestral Hindu faith.
He would take me to tea at his club along Pall Mall, the spacious avenue hushing everyone and everything with the seriousness of its classical stone facades and the weight of their columns. The Royal Automobile Club was a place where elderly (and overwhelmingly white) gentlemen wearing three-piece suits sat in elegant leather chairs reading The Times in the middle of the day. The concierge who took my great-uncle's coat and the waiters who served us salmon sandwiches called him Dr Persaud. He was comfortable in his skin there.
The club was near St James's Square, around the corner from Marlborough House, the old royal residence that serves as headquarters for the Commonwealth Secretariat. It was one of the first places my great-uncle showed me in London. I remember him telling me, at the time, that Prime Minister William Gladstone had often dined there with Queen Victoria. This mattered because the prime minister's father was also the father of indenture. John Gladstone, a sugar planter and parliamentarian, had dreamed up the scheme of transporting indentured Indians to replace emancipated Africans so that his estates in British Guiana wouldn't lose their supply of unfree labour. That my great-uncle, a grandson of 'coolies' ferried across the seas, should put his intellect to work in the house where a Gladstone had done the same was clearly a matter of pride to him.
When the HMS Hilary sailed up through the Caribbean Sea and into the Atlantic Ocean in 1954 with my great-uncle Bishnodat Persaud aboard, it was charting a course to the wider world for him. It was freeing him from his provincial origins. At the time, however, that wasn't completely clear to him. At our final tea at the RAC, the October before he died, he confided: 'When I came to London, England was not my mother country.' He was a 'country coolie', as the slur went among Guyana's Anglicised and overwhelmingly Black or Creole urban elite. (Afro-Saxon was the slur in kind.) He lacked capital (social, cultural and financial). He had no university degree. Nor was he Christian. London was rough with him during his first years there, the years immediately after the SS Empire Windrush landed the first large group of Caribbean immigrants to England. The city was just barely hanging on as an imperial capital when Britain started to see its first significant wave of immigrants from the places it had colonised. They were not just scattered students and seamen but thousands of labourers from the brown and black territories of the Commonwealth, hired to fell forests in Scotland, man factories in Manchester, serve as attendants with the railways in London. Like the rest, Uncle Vish faced discrimination and hardship.
For years, he sold tickets for the London Underground. Back home, he had won a copy of The Collected Works of Shakespeare for placing first in Junior Cambridge exams, and then he had taught high school, as so many gifted students who lacked the money for higher education overseas did. Everyone believed he had a bright future ahead. They expected him to get a degree; he would be the first in our family to go to university. But that ambition proved elusive for a long time. Abroad, on that cold distant island, sadness sometimes undid him, and the family had to send his older sister to care for him.
… If leaving was your own
doing, if you were captured or borrowed or lost,
if the doors were cast wide or if you pried
them open, if there are doors or doorways –
your name is not a key.
Lauren K Alleyne, 'Eighteen'
A COMMONWEALTH OPPORTUNITY changed Uncle Vish's fortune. One day, while at a café, he happened to see an ad for a British Council scholarship for students from the territories or former territories of the British Empire. The winners were promised not only full tuition and board, but a ticket back to his or her home country. That's how Uncle Vish was able to study economics at Queen's University in Belfast in the late 1950s. The scholarship was a show of soft power, a form of cultural diplomacy after a decade of discontent and dissent from African, Caribbean and South Asian students protesting their treatment in Britain. The hostels for international students were racially segregated and sometimes substandard. Surveillance of student activities intensified over the 1950s, as the British government feared that international student unions and clubs had become hotbeds of anti-colonial activity and communist or even Soviet sympathy.
And indeed London was where the men who would go on to be independence leaders met and mingled as students. Indians met Nigerians met Ghanaians met Jamaicans met Trinidadians, and a decolonisation movement flourished. It was from the capital of Empire that the 1948 anti-British uprisings in Accra were plotted, and police searching its architect Kwame Nkrumah's belongings found a membership card for a London branch of the Communist Party. Shridath Ramphal, the Commonwealth secretary-general my great-uncle would serve for two decades, who was born in the same obscure patch of earth as my great-uncle, remembered his own student days in London as a time of churn and cross-pollination (in both ideas and social circles). The movement for federation in the West Indies was born there. As Ramphal recalled in an oral history in 2002, students:
ceased to be Trinidadians or Jamaicans or Barbadians in London. They were West Indians… This could never have happened to them in the Caribbean… They had to be taken out of their island homes, if you like, brought together, to the common realisation of their oneness in the British community – among other things, brought to their common experience of discrimination in the London of those days. They came together in the knowledge that politically, we have to be one in the Caribbean. So Britain was, in fact, the nursery of that whole generation of West Indian politicians who went on to become federal politicians.
Instilling pro-British sentiment in foreign students was a goal from the start, in the 1920s and 1930s, when the students were few, elite and viewed as successor leaders in their home colonies (mimic men, if you will). A thoroughly British education, while lodging with middle-class British families, was supposed to ensure their positive view of British life and inspire collaboration. As the numbers of students skyrocketed, however, their experience of Britain changed. More were coming privately rather than with scholarship support from colonial governments. They didn't always have the resources or the qualifications to adapt. No longer were they seen as temporary guests due British hospitality, but as economic migrants seeking to settle permanently and as rivals for limited places at British universities. During the 1950s, the number of overseas students in Britain multiplied five-fold, and more than two-thirds (about thirty-five thousand) of them were from the self-governing dominions and colonies or former colonies that made up the Commonwealth.
Meanwhile, Britain's influence in the world was on the wane. It was slowly and steadily ceding its empire. And it was beginning to see its future in Europe, in terms of trade. The Commonwealth, sensing its own imminent irrelevance, tried to redefine itself as an international network of educational exchange. It was in that context, beginning in the 1950s, that the British Council offered scholarships to Commonwealth students, to create goodwill towards Britain and counteract any hostile experiences. The Council, the representative of British culture abroad, wasn't officially government but it was paid by government (including the Commonwealth Relations Office) to welcome overseas students and run hostels for them. At the time that Uncle Vish won his scholarship, the British strategy was shifting from funding hostels for foreign students in the UK to promoting the creation of universities in their own colonies and ex-colonies. The explicit expectation was that Commonwealth-funded scholars would go home when they got their degrees. There was, by concerted policy, a voyage called return.
To go back is a verb conjugated in dreams,
that dissolves on your tongue when you wake up
Reaching for it. You seek a different debt,
Choose a different peace: your verb, to forget.
Lauren K Alleyne, 'Eighteen'
IN THE EARLY 1960s, Uncle Vish went home to Guyana with the Trinidadian he met and married in Belfast, and with his older sister – who had only been allowed schooling until the age of eleven in Guyana but had still managed, while anchoring him in London, to earn a sociology degree. He and his sister had perhaps left as 'country coolies' but they had returned as educated elites. They went to work for the government. Guyana was not yet independent, but had limited self-rule under a premier who was the son of plantation workers born in India. That premier was also a Marxist, which led to Anglo-American intervention to undermine him, including CIA-sponsored incitement of tensions between Blacks and Indians.
In London, at work on another book as a fellow at the British Library, I wrestled with this material. It added to the weight of my sorrow that summer. At the library, I listened to the late Trevor Carter, an Afro-Trinidadian immigrant to London, describe on tape the political world of guns and guayaberas that he was recruited to in Guyana as a member of the British Communist Party. The Marxist premier's strikingly beautiful Jewish-American wife, meeting Carter at a party in London, had convinced him to go to Guyana to train young cadres in political organising. Her image as 'Mother Courage' had preceded her, and it had been Carter's dream to work full-time for the party in a field where the fight was on. He saw the opportunity as 'very romantic stuff'.
But his years there, 1961–64, were years of scarring interracial violence. Carter described seeing a pregnant young woman lying on the ground outside his rural school with her belly cut open and the baby beside her. She'd been gutted by a cutlass tied around a bamboo spear. He witnessed a bomb explosion at party headquarters in the capital that left a man dead and dismembered. Carter remembered: 'His hands were off, his feet were off.' And the party newspaper he edited turned its printing plant into refugee housing after an ethnically motivated campaign of arson and attacks in an interior mining town displaced its Indian population. 'Man, I saw these people left with nothing, just their clothes, and I saw women who were raped,' he recalled. He had gone out to Guyana as an idealist, nurtured in an environment in London where multiple nationalities and races together worked for free, socialist utopias in their home colonies, and the romance he imagined had disintegrated into a nightmare. He left that year.
Uncle Vish, whose time as a junior administrator in the premier's office coincided with Carter's time in Guyana, would not speak to me about what he witnessed. He would only say that 'the troubles', his oblique shorthand for what happened, had left him 'a man without a country.' Had he too taken, like the speaker in Lauren's poem, only the body with him back to Guyana? Was his soul stranded somewhere else, transubstantiated, stateless? I imagine that the horror and pettiness of the racial strife he encountered made return impossible. In 1964, he and his wife left Guyana for a university perch in Barbados, where they stayed for a decade until the Commonwealth Secretariat recruited him back to London.
The last time I saw Uncle Vish, I arrived at the hospice just as a Hindu priest who apparently made rounds there was administering last rites. The man touched a drop of holy water to Uncle Vish's lips with a leaf, whispered into his ear, tied a hennaed thread around his wrist and left the room. Uncle Vish, who had not asked for a pundit, fiddled with the red string for an agitated moment. Then, recovering his composure with a chuckle, he made a coolly dismissive comment about Brahmins and their abuses and asked that the thread be removed. His daughter-in-law cut him free from it. Uncle Vish, half a century removed from a rural Hindu past, had no attachments to ritual. He did not believe in caste nor have much use for pundits. One would certainly not be brokering his last voyage.
His generation had experimented with different ways to be joined across race and national origin: through the Commonwealth, the Communist Party, the anti-colonial struggle, the non-aligned movement, even the chimera of a federated West Indies. They had bequeathed to us models that were political or economic in nature. But a common history of colonisation by the British as well as shared resistance to that colonisation has not ended misapprehension and tension between Blacks and Indians in both Guyana and Trinidad.
Tonight you are full of small rivers:
Your eyes salty runoff, the rust-bright
Trickle staining your thigh, the unnameable
Undammed flooding in your chest
You are drowning in all of them. Sweet girl,
…
Some rivers are wider than any courage.
I give you nothing as you sink, alone
Under those waters. This is how I am born.
Under those waters you labour to birth me.
Lauren K Alleyne, 'Eighteen'
FOR LAUREN AND I, the ways we are joined are feats against the geopolitical. Ours is a league of letters, without member states, defying mapping. Our bonds are aesthetic – and aquatic. We both draw from a fluid imaginary based in bodies of water, in death and birth on water.
Rivers run through Lauren's first volume of poetry, Difficult Fruit (Peepal Tree Press, 2014). Her epigraph, from Lucille Clifton's 'Female', prepares the reader: 'There is an amazon in us.' But is that supposed to reassure or terrify us? Allusions to seas, oceans and rivers inundate Lauren's verses. That's not particularly surprising; she did call a Caribbean island home until moving to the US at the age of eighteen. What's striking is the warring way that she invokes water. In 'Eighteen', a poem about rape, the sweet girl is drowning but she gives birth – to the speaker, it would seem. Under those waters you labour to birth me. Are the speaker and the sweet girl she addresses one: a divided self simultaneously destroyed and created in one moment, by one act of violence?
Her poem summons for me a Middle Passage mythological site: Drexciya, the fantasy land dreamed up by an eponymous 1990s African-American techno duo as a setting for their songs. As they imagined it, this underwater world arose from acts of violence recuperated: enslaved pregnant women thrown overboard by slave traders gave birth to a race of aquatic humanoids, adapted to submarine existence in the Atlantic terrain where slave ships crossed. Human drowning during human trafficking provides the backdrop for a creation story that the musicians elaborate on across their oeuvre.
Slave traders threw pregnant women, among other captives, overboard to claim insurance money for the loss of their lives. Indenture was a successor form of trafficking, transporting half a million Indians to the Caribbean to replace freed slaves on plantations from 1838 to 1917. Like slave voyages, indenture voyages provided a stage for high mortality, sexual assault and suicide. But pregnant indentured women were not thrown overboard; unlike slave traders, their traffickers were apparently paid enough per head to land each alive.
Pregnant 'coolie' women did, however, occasionally jump overboard. During one archival dive, I netted the story of Ramratia, who disappeared on a voyage to British Guiana in 1894 while four months pregnant. As her ship was towed downriver in Calcutta, the surgeon aboard reported that Ramratia had complained of a pain in her belly. She was afraid of miscarrying. A few days later, she was nowhere to be found aboard The Avoca and was presumed to have jumped overboard. While crossing the kala pani (Hindi for the dark waters between India and the New World), she apparently felt a foreboding in her womb and exercised what choice she could to abort all – the voyage, the pregnancy, the seas of uncertainty ahead. As she sank, alone, to what might she have given birth? Where might speculative fancy lead us? Are there parallel Drexciyas to invent from the drownings of these other expecting mothers?
The Guyanese-Canadian poet Arnold Itwaru saw 'Shiva's unending dance' at work during the crossings. And indeed Shiva, the Hindu god who destroys in order to create, who dances in a ring of flames to maintain the universe's ceaseless cycle of creation and destruction, did not forget the cargo holds confining the indentured. Surgeons aboard the ships prepared balance sheets of births and deaths, tallying the human gain and loss on each voyage. My own great-grandmother was pregnant when she sailed to Guiana in 1903, as were 11 per cent of the women on her ship. My grandfather was born, legs-first, on the Atlantic, a debut said to have endowed him with a healer's magic. On indenture voyages, birth and death were not just physically constant. They were metaphysically large.
In the tales the indentured told, they spoke of crossing seven seas, seven shades of water, shades of darkness and light, light that died and darkness that was born, darkness somehow extinguished and light rekindled. They mythologised the point where the Indian Ocean collided with the Atlantic Ocean as the pagal samundar, or the mad seas, investing it with almost supernatural meaning. Entering it, somewhere around the Cape in southern Africa, is a pivotal plot point in the creation story of my people.
This is how I have retold the tale: The captain's wheel became Shiva's fiery circle, turning and turning in its cosmic spiral. And in the gyrating of the gales, and the churning of the waves, as one steered and the other danced, we became new.
Uprooted, most had to re-create family during passages from India that significantly obliterated Hindu/Muslim as well as caste barriers. People who had left behind uncles, sisters, husbands and mothers substituted their fellow travellers for kin. For the indentured, return was a promise made in writing, part of their contract; but only a quarter ever journeyed back to India. Many who did found themselves rejected by their families and neighbours in their native villages. They had lost the moorings of caste. By Hindu orthodoxy, the very act of crossing the seas had turned them into polluted and polluting beings. Countless languished in riverside slums in Calcutta while clamouring for boats to take them away from India yet again. For the overwhelming majority of 'coolies', there would be no return.
In our beginning, there was a boat. Having emerged from its belly, as survivors, indentured Indians could no longer be who they had been. Like the slaves before them, they were an entirely new people, forged by suffering, created through destruction.
Those who made the three-month crossing together in the bellies of boats called each other jahaji bhai, which in Hindi means 'boat brother', or jahaji behen, which means 'boat sister'. Half a century after my great-grandmother gave birth on The Clyde, she still held court in her yard, smoking a tobacco pipe and gossiping with women who had travelled on that same ship with her. For decades, her jahaji behen would come from many miles away to visit her in her village in Guiana, and she returned the kindness.
The middle passage created new kinship ties for the enslaved, as well. Scholars of eighteenth-century Atlantic slavery have written about the bond that developed between slaves who braved the crossings on the same ship, a bond equal to blood ties because in many cases it had to replace blood ties. This, after all, was a group of people who had been wrenched from their families and their clans. 'Shipmate' became its own kinship category once slaves were in their new worlds, and it survived from one generation to the next. In Haiti, the word used for someone who crossed on the same ship was batiment; in Trinidad, it was malongue. And in Surinam, it was mati. In the case of both the indentured and the enslaved, there was a particular intimate word to call out someone who had made the journey on the same ship with you.
It's possible to make the concepts of ship sister and shipmate more symbolic and malleable, so that every descendant of indenture is a jahaji and every descendant of slavery a shipmate. An even more radical step in redefinition might also be taken. The courageous and the imaginative have ventured it – for one, the Trinidadian calypsonian Brother Marvin, who identifies as Black but has Indian ancestors. In his 1990s hit 'Jahaji Bhai,' he sang of his bahut aja, his great-grandfather, who had come from Calcutta to plant sugarcane and thereby had made Indo-Caribbeans the calypsonian's jahaji bhai. Brother Marvin reimagined a brotherhood of the boat that would ally Indian and African as kin, forged by parallel historical traumas. And just so, I could have told the Syrian boy in the Aegean that waterborne pasts still sending out ripples, giving us our figurative language, connect me to Lauren and Lauren to me. We are joined. We are ship sisters in our creative vocabularies.
Four naked women stand waist-deep
in the Aegean, laughter unchained
from their throats. They consecrate the sea.
Lauren K Alleyne, '10 Most Sacred Spots on Earth'
ON 23 DECEMBER 2015, a wooden boat capsized in the Aegean Sea on its way to Greece. The Turkish coastguard rescued twenty-one people but twenty others died, including a pregnant woman. News agencies never reported her name, let alone who she was. Her story drowned with her.
In the past three years, more than a million refugees, most fleeing shattering conflict in Syria, have taken her particular route to freedom: the fragile hour's crossing from the Turkish coast of the Aegean to various Greek islands and Europe beyond. More than eleven hundred of them have died in the attempt; this woman was but one anonymous casualty. And she was far from the only woman with child among the displaced millions made into scapegoats by nativist politicians across Europe, breeding Brexit and other backlashes. One in ten refugees is pregnant. Many give birth and within a day march onward. Human smugglers reportedly have made it a tactic to throw pregnant women and children overboard when merchant ships approach, gambling on a humanitarian intervention. How many sink, unrescued? And what can possibly be born from their unmemorialised ends under those waters? Are there any alternative worlds, any creation myths, imaginable from their nameless deaths?
The summer I visited Greece, fifty thousand refugees were living there, mainly in four camps. The light-eyed boy with the sandy hair and the provocative question might have been one of them. He and his mates, satisfied that we were enjoying ourselves, swam off on their own that day. We were left wading and wondering about the encounters the seas enable, in their haunted ebb.
About the author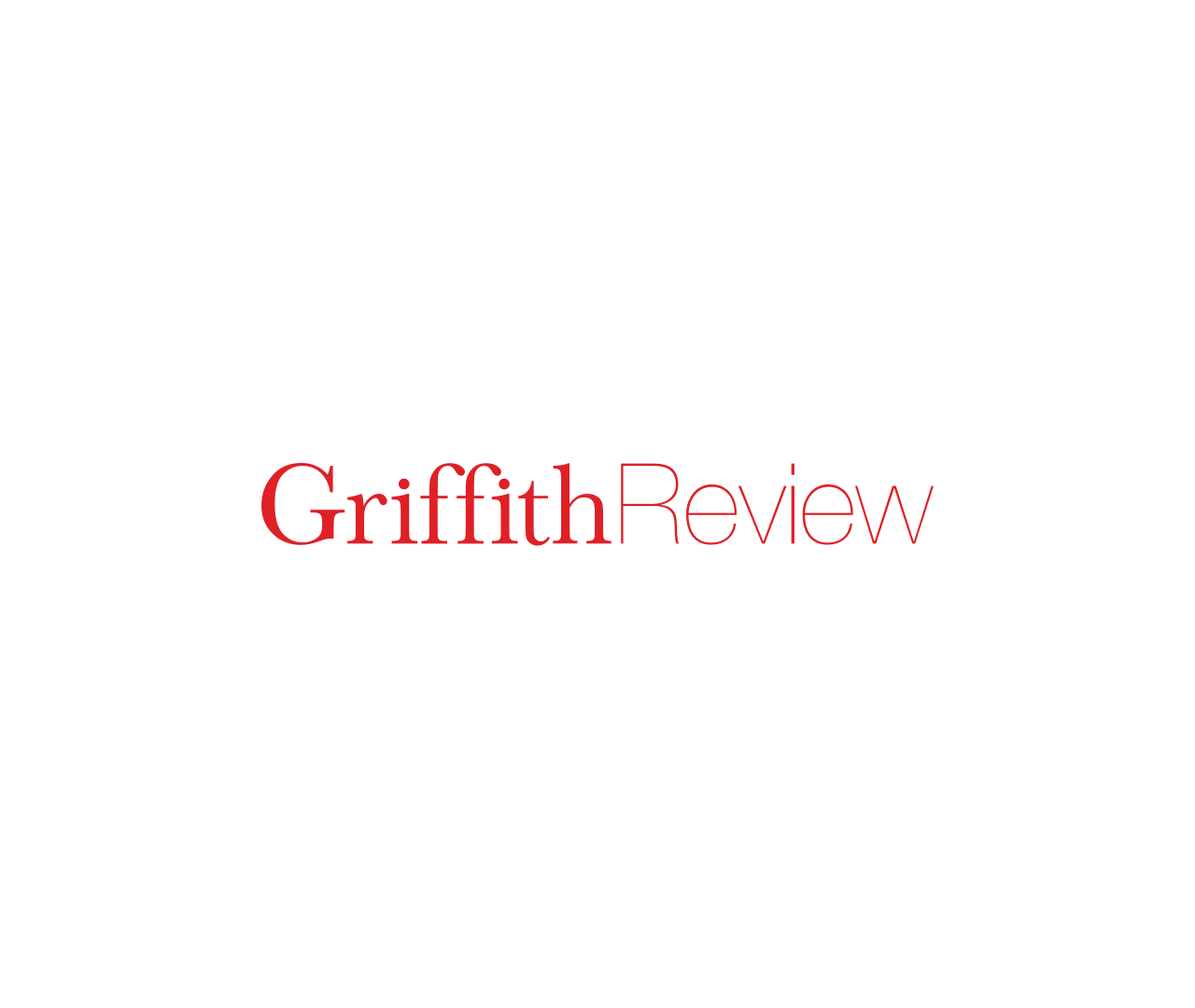 Gaiutra Bahadur is an American writer. Her narrative history, Coolie Woman: The Odyssey of Indenture (University of Chicago Press, 2013), was shortlisted for the...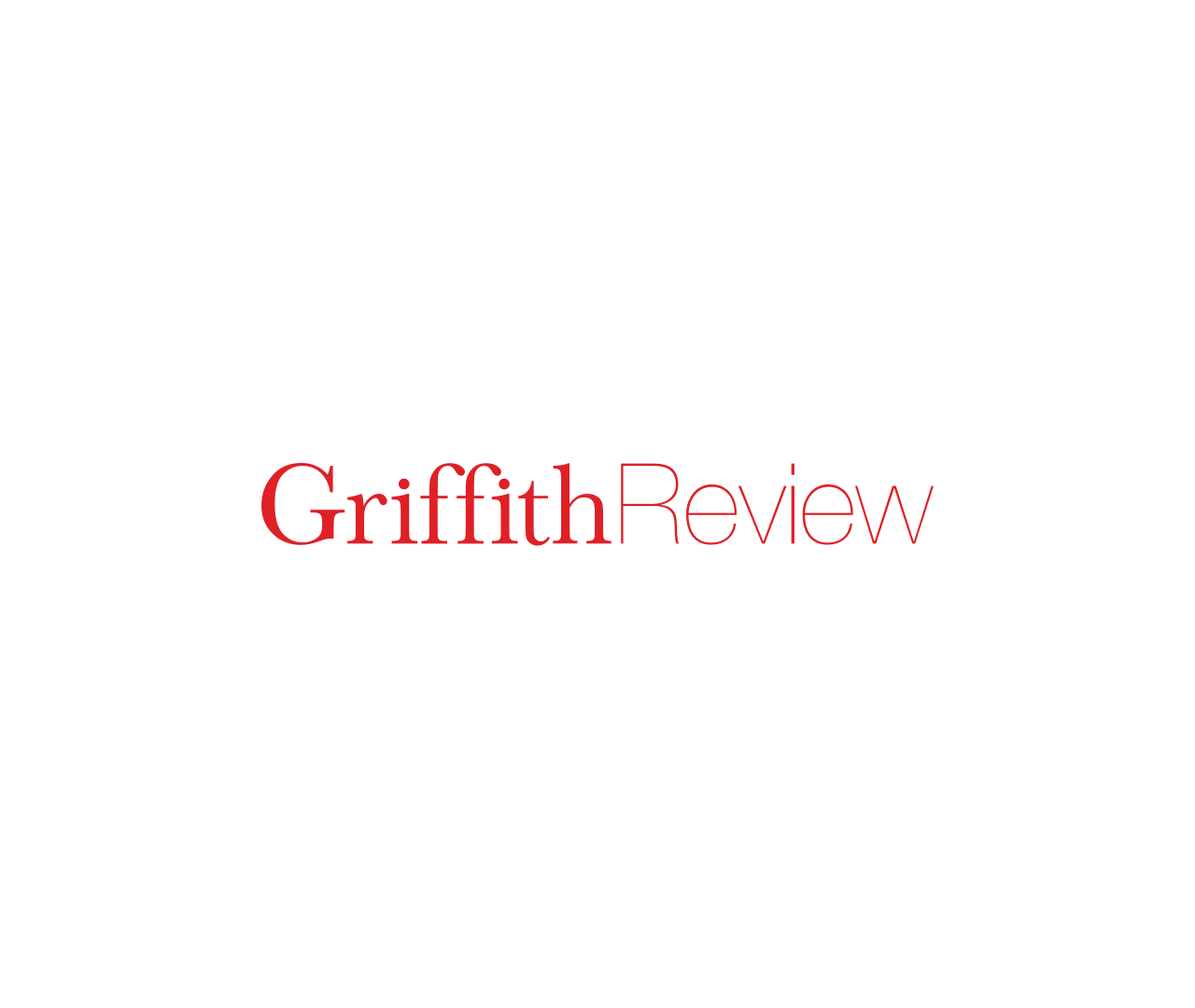 FictionLSS INTERNATIONAL AIRPORT, TERMINAL 1 WE ARE SHORT and invisible men. Oriental red. Iron-rail thin. Short for men in Senegal, which is six feet,...
Stay up to date with the latest, news, articles and special offers from Griffith Review.