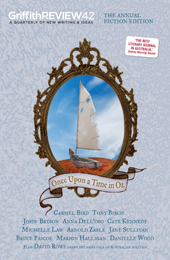 Published 20131203
ISBN: 9781922079992
Extent: 264 pp
Paperback (234 x 153mm), eBook
AS THE FATHER of an inexhaustible four-year-old girl, I am frequently cast in the grueling dual role of wicked stepmother and 'handsome' prince in re-enactments of fairy tales (her mother, in all frankness, lacking the theatrical chops for either), all of which culminate in the princess heroine being dutifully kissed and carried off on piggy-back to enjoy the standard 'happily ever after'. I guess it's my fault for showing her Snow White back when she was three, in a desperate attempt to get an hour or two of peace and quiet. It's a great film – who can resist a bunch of disparately dysfunctional singing dwarves? – but in exposing my daughter's young and malleable mind to its charms I may have underestimated the potency of the princess conceit.
This is the centuries-old narrative which insists that, if a girl is beautiful and sweet-natured enough, she will withstand the tribulations of a sometimes hostile world, peopled with nemeses who often take the form of older, less attractive women, and ultimately gain the prize of a life of bejewelled privilege with a wealthy, good-looking man. And so being passive, cheerful and, above all, pretty is presented as the path to success, the princess occupying a position of glamorous stoicism at the centre of her own drama, without ever taking decisive action within it. Instead she waits for her prince or fairy godmother to turn up and make everything alright.
In the past ten years or so, since Disney brought in former Nike executive Andy Mooney to invigorate its ailing consumer products division at the end of the '90s, the princess archetype has been tightening its pink-tentacled grip on the psyches of young girls as never before. For it was Mooney who struck upon the brilliant, dastardly marketing ploy of bringing together all of Disney's movie princesses, from warbling ingenue Snow White, of the forementioned 1937 (honorary) Oscar-winner, to the considerably sassier Princess Jasmine from 1992's Aladdin, to form a sorority of regal and eminently merchandisable loveliness.
Since its inception in 2000, the Disney Princess franchise has grown into a many-headed monster in pink chiffon. Its numbers have been embellished with new members whose ethnicity seems to have been calculated to cover all global bases; so to the Arabic Jasmine have been added the native American Pocahontas, the Chinese Mulan, African-American Tiana (from 2009's The Princess and the Frog), and a red-haired Celt in the form of Princess Merida from 2012's Pixar-Disney triumph,Brave (yes, even 'difficult' ginger tomboys can dream of joining the pageant). These days the brand accounts for some 25,000 products, and pulls in more than US$3 billion a year. Besides the obvious dress-up options, the Princess cornucopia offers DVDs (hey, who knew there was a Cinderella III?), books, dolls, alarm clocks, water bottles and lunch boxes, 'school-supply kits',placemats, crockery and cutlery, soft furnishings and bed linen, lip balm and nail polish, and even its own range of paint colours to adorn your little princess's boudoir, predictably focused on pink, though 'bibbity bobbity blue' is available as a more outréchoice.
In 2012, trade publication The Licensing Letter named Disney Princess number one in its list of best-selling entertainment franchises – global domination had been achieved. Speaking to Peggy Orenstein (who would go on to write Cinderella Ate My Daughter, an exploration of princess culture that tirelessly takes in children's beauty pageants and a Miley Cirus concert) back in 2006, Midas-touched Andy Mooney said of the franchise's breathtaking success, 'We simply gave girls what they wanted.' In fact, it wasn't all that simple. The avalanche of products which has enabled Disney Princess to leapfrog its way to the top of the pile represents the opportunistic collusion of an army of manufacturers, suppliers and 'creatives'. The franchise poses an insidious and potent threat to the self-determination of girls across the world due to its scale and reach, and turns the magical world of imaginary play into just another marketplace. As Professor Lyn Mikel Brown, co-author of Packaging Girlhood: Rescuing Our Daughters From Marketers' Schemes, has pointed out (again in conversation with Peggy Orenstein), 'When one thing is so dominant, then it's no longer a choice: it's a mandate, cannibalising all other forms of play. There's the illusion of more choices out there for girls, but if you look around, you'll see their choices are steadily narrowing.'
And there appears to be no let-up in sight – there was a 52-year break between Snow White and Ariel (from 1989's The Little Mermaid – noteworthy for her sea-shell bikini and the fact that she sacrifices her voice in order to win her man – right on, sister), who was only the fourth princess to make it on to screen (back in the slow-moving pre-franchise days); when the new adaptation of Hans Christian Andersen's The Snow Queen, snappily titled Frozen, launches Princess Anna on to a merchandise-hungry public at the end of 2013, the Disney Princess coterie will have gained four new members in as many years. When a cash-cow is as fecund as this, there will always be scope for fresh udders.
FROM A BUSINESS perspective, the beautiful angle to the Princess market is that the source material is so long out of copyright – no need to pay royalties to the Brothers Grimm. So why bother getting writers to come up with new heroines for stories more suited to our times (compare Disney's recent ouput with the work of, say, Japan's Hayao Miyazaka) when there are plenty of fairy tales featuring beautiful, royal girls yet to be plundered? There's The Princess and the Pea, for starters (I can already picture a showstopper of a bed-making musical setpiece),and that one with the swans for brothers. How many brothers did she have? The sales on plush swan collectibles would go through the roof.
Merida, the current 'newbie' in the Disney Princess girl-gang, did not step out of a fairy tale, although Brave's co-writer and original director, Brenda Chapman, conceived the project as following the same tradition. The story was original, and, in emphasising the strength of Merida's spirit and the importance of the mother-daughter bond, filled with empowering messages for young girls. After the film took the Oscar for best animated feature, Merida's induction into the Disney Princess alliance caused a stir. Gone were the character's unkempt hair, bow and arrow and heavy, unrevealing forest-green cloak, to be replaced by an off-the-shoulder ball gown, coquettish simper and swelling décolletage. Cue fervent online protest and a 200,000 signature-strong change.org petition against the makeover, which led to the release by Disney of mollifying public statements. These pointed out that the new Merida's image would only be used for a limited range of commemorative products, and that there were no plans at all to remove the original Merida, in all of her fiery Celtic splendour, from the core merchandising.
It is tempting to view the maelstrom around the Merida revamp as a tidy piece of publicity for the franchise. Who knows how many socially conscious parents visited the online site in its wake, braced for outrage at the sight of the slutty new version, to find not only that the shaggy-haired warrior princess they know and love is still flourishing, but that 'personalizable' Merida backpacks have been reduced from $20 to $12, and there are even Brave archery sets available for the feistier little wanna-be? ('Hey look, dear, the corporate swine have seen sense and reversed their decision – it's a victory for the people, and, say, wouldn't this bow and arrow be a great present for our Ruby?')
DISNEY HAS BEEN boxing clever, updating the princess paradigm, in its movies at least. In The Frog Princess from 2009, Tiana the African-American heroine is a hard working waitress with ambitions of opening a restaurant, who instructs the indolent prince she encounters on the value of a day's hard graft. That she spends about two-thirds of the film in amphibian form reduces the impact of the first black princess (spoiler – she marries him), but it's a step in the right direction. And the following year, in Tangled, instead of succumbing immediately to his rakish charms, Rapunzel knocks her tower-climbing suitor unconscious with a frying-pan and shuts him in a wardrobe, which is commendable.
But it's not these latterday upstarts that hook the three- and four-year-old girls who are the bread and butter of the Disney Princess dollar-monster. Girls like my daughter don't play at being Tiana or Pocahontas (although she does like to do that standing on a chair waving goodbye with a soulful expression on her face bit from time to time) – they want to be Snow White, Cinderella or Sleeping Beauty, characterised respectively by youthful beauty, bling and pouting narcolepsy. This is just a phase, they'll grow out of it, let them have their fun, Disney tells us when we wring our hands over retrograde role-models. But take a look at their online store. Once you've noted the twenty-eight Tiana and Pocahontas products being peddled, compared with the 170 Snow White and Cinderella, click on 'adult'. Disney clothing, kitchenware, photo frames, I don't know,toilet seats, and all for grown-ups.Who is buying this stuff? What is happening to my species?
The fact that there is now a princess-nuptials option offered by Disney Bridal (tagline, 'your fairy tale awaits') for the young bride who just can't shake off her princess fixation frankly scares me. Can we expect them to come up with a Disney Princess birthing experience? By the time our daughters are in their dotage, perhaps the most brand-loyal among them will be able to check into franchised Disney Princess retirement villages in Florida, where the 'Sleeping Beauty euthanasia option' will be only a wish away.
About the author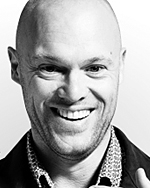 Ian Rose is a formerly London-based actor who migrated to Australia in 2007. He has been working as a freelance writer since then, his Tree Change column...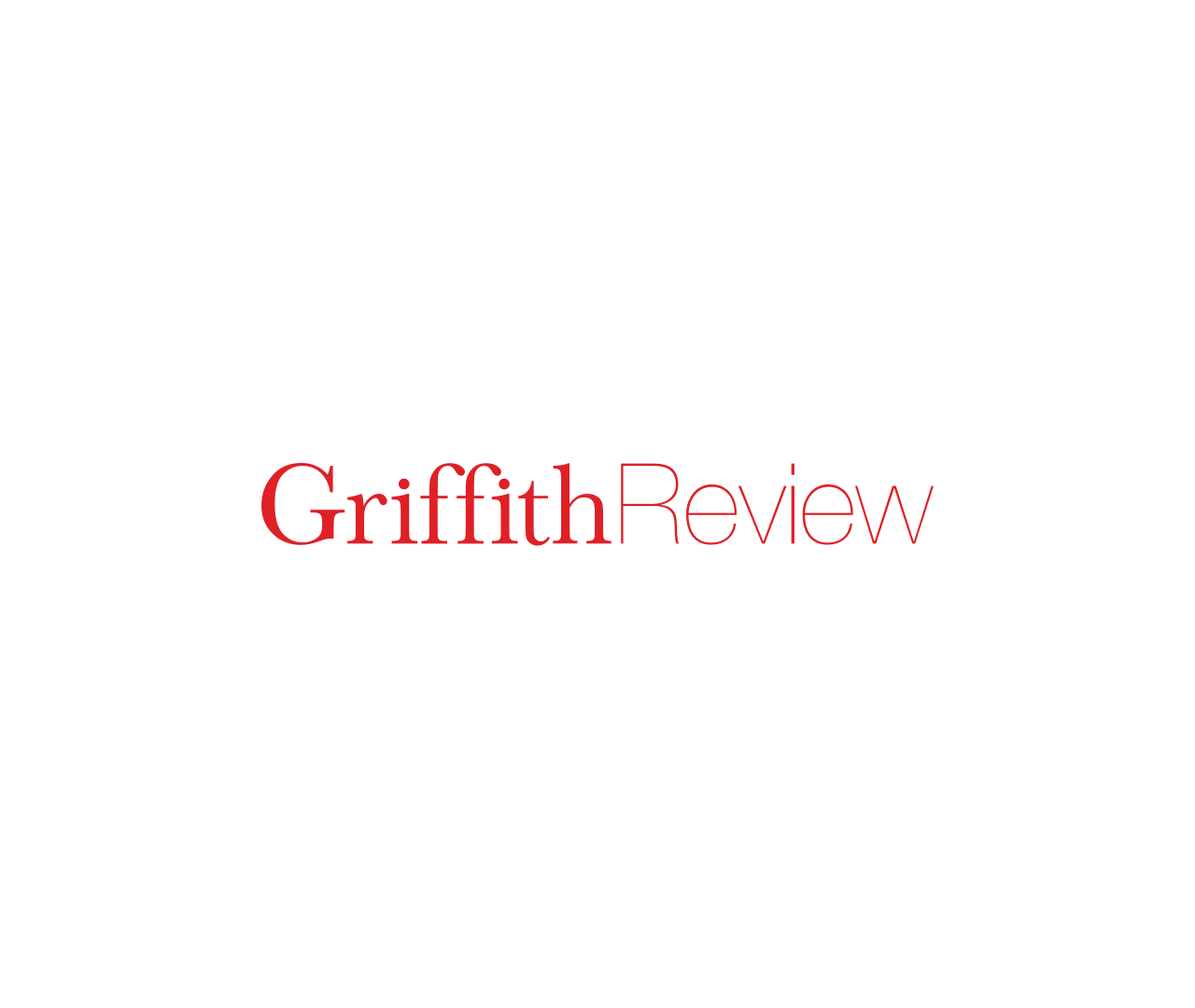 GR OnlineRED STOOD AT the corner of King Street, where one of the lanes broke off it, one-way and hazardously narrow, taking in as always...
Stay up to date with the latest, news, articles and special offers from Griffith Review.