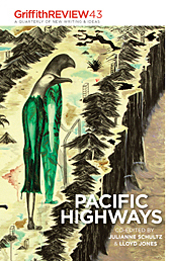 Published 20140204
ISBN: 9781922182241
Extent: 300 pp
Paperback (234 x 153mm), eBook
THE SOUTHERLY BLEW seawater over the runway. Grey foam streamed down the rocks at Moa Point and our tin roof squealed. On Lyall Bay beach the wind whipped the sand up into vicious twisters and spouts of swirling black grazing grit. The gulls flew backwards. The oystercatchers were grounded.
A plump speck flitted into the harbour heads. Closer it came, the Australian plane. The orange star on the tailgate tilted and dipped, wobbling. The plane dropped low over the sea, ready to hit the short, sodden runway but at the last instant it swooped up again. 'Failed! The Aussie pilot failed to land!' I shouted. 'They'll be spewing.'
My kids rushed over to look. The plane circled back up through the gloom. The walls of our house screamed as the pilot readied for another go. The plane nosed down towards the enormous grey waves that were smashing over the breakwater but again the pilot pulled back, tucked the wheels up inside the plane's battered belly and flew off north.
It was spring, 2012. Seven months earlier, we had touched down on that same wicked runway, a family of five who had left Melbourne to spend a year or so in Wellington close to my parents.
Money was tight and I had reluctantly taken a job as a sub-editor with Fairfax Editorial Services. I sat in an office in Wellington and edited newspapers in regional and rural New South Wales.
My job existed because Fairfax had sacked sixty-six production journalists in Newcastle and Wollongong and replaced them with forty others in Wellington. I was on NZ$65,000, about half of what someone with my experience would have earned in a metropolitan Australian newsroom less than five years ago. (This trans-Tasman pay disparity exists in any field you can think of, including the airline industry.
In 2010, a first officer employed by Qantas subsidiary Jetconnect was paid NZ$77,978 while a Qantas first officer earned the equivalent of NZ$126,815. In 2011, Fair Work Australia rejected the Australian pilots' association test case on the issue.)
By taking the offshored Fairfax job, I had become enmeshed not only in the imminent death of newspapers but also the rise of New Zealand as a low-wage economy (save at least 30 per cent in costs over here folks), a little rival to the Philippines and India (save 70 per cent or more over there).
After the storm, I smirked as I told my workmates about the entertaining spectacle of the failed landings. 'My cousin was on that flight,' one of them said. 'She said it was terrible. Everyone was vomiting and saying their prayers!'
Wellington is such a small place and you need to be careful what you say and do there because everyone is connected. This is something I have always understood in theory.
One night, I was having fish and chips with relatives. By then, I was able to joke about my job. We staff on Project Hermes – Fairfax's codename for the NZ offshoring plan – worked in a windowless basement on Boulcott Street so I had plenty of good lines about zombie journalists, typing robots and crypts.
I decided to try my routine out on Uncle Bill, the third youngest of my mother's eleven siblings. I respect Bill. He's a really lovely guy, but he is also the Deputy Prime Minister. Rather than laugh sympathetically at my tales of drudgery and bewilderment, he expressed his pleasure at New Zealand's ability to compete.
I'm not betraying any confidences here. What Bill (English) said to me is the same as what he has said in public. In his role as Finance Minister, Bill has welcomed Australian investment in New Zealand and the jobs that come with it. The logic goes that while lower wages are not good, they do allow New Zealand to compete and competition is one way to close the gap in wages between the two countries. As yet, there is no evidence that this is happening.
I FINISHED AT Fairfax in late December 2012 and we returned to Melbourne the next month. Since then, the offshoring of Australian work to New Zealand has received plenty of media attention. In Australia, much of it has been negative. One theme is that New Zealand is somehow betraying its Anzac mates by stealing Aussie jobs, but the situation is messier than that.
In the 1990s, hundreds of jobs in food, clothing, cosmetics, pharmaceuticals and software manufacturing left New Zealand for Australia. Now, New Zealand Council of Trade Unions economist Bill Rosenberg said jobs were moving in both directions as companies cut costs across the region by getting closer to bigger markets or cheaper raw materials and workforces.
In 2009, McCain Food closed its frozen food plant in Smithton, Tasmania and shifted production to a factory in Hastings, a small city in the Hawke's Bay. About two hundred people lost permanent and casual work as a result. The same year, though, Cadbury closed its factory in Auckland and shifted production of Moro and Crunchie chocolate bars and Jet Plane, Eskimo and Perky Nana lollies to Australia. Minties and other chewy sweets went to Thailand. Two hundred and sixty five jobs were lost.
In late 2011, Heinz closed its factory in northern Victoria, cut staff at two others and moved production of canned beetroot, tomato sauces and some meals to another factory in Hastings. About three hundred and forty Australians lost their jobs but in New Zealand the angle was that Watties (a New Zealand company bought by Heinz in 1992) was returning production of its tomato sauce to 'the original home in Hastings, eleven years after it took it across the ditch to north Victoria'.
In early 2012, Imperial Tobacco shifted production of cigarettes from Sydney to Wellington. It hired fifty new staff at the company's expanded Petone factory but around the same time Unilever closed its washing powder factory in Petone, sacked fifty-eight people, and moved production back to Australia.
In late 2012, Norwegian paper-making giant Norske Skog announced it would shut one of its two remaining newsprint machines in New Zealand – a decision that meant more than a hundred people lost their jobs – but it also revealed plans to save jobs at its Boyer mill in Tasmania by converting a newsprint machine there into one that made coated paper.
Office work does appear to be moving in one direction across the Tasman because Australian companies are attracted to the cheaper wages, rent and power bills in New Zealand. They like the loose industrial relations system, the very low compulsory superannuation payments (3 per cent) and the hardworking and obedient staff who speak good English.
BUSINESS PROCESS OFFSHORING (BPO) is an industry term for what is going on. Back office work offshoring is another. BPO encompasses skilled and unskilled work: architectural drafting; accounting; legal services; sub-editing and graphic design; making and receiving phone calls; answering emails; and working with social media. Some of this work happens at contact centres, the places formerly known as call centres.
New Zealand Trade and Enterprise, the government's trade and investment body, boasted New Zealand is 'rapidly becoming a powerhouse outsourced service provider for the region'. This is an overstatement.
The regional powerhouse is the Philippines. In Manila, the contact centre industry is expanding by 18 per cent a year and one trade blogger recently reported that a shortage of staff was actually driving up wages. By 2016, nearly one and a half million people will work in contact centres in the Philippines. In Australia, there are two hundred thousand contact centre 'seats' and in New Zealand there are just over thirty-two thousand.
Most of the Australasian 'seats' are filled by people who answer phones and work computers for clients in the same country (or even building) as them. About three thousand of the seats in New Zealand are for Australian clients based either in New Zealand (outsourcing) or in Australia (nearshoring). Amway was a nearshoring pioneer. The cleaning and cosmetics company set up its regional contact centre in Auckland twelve years ago.
Woolworths, iiNet, Lumo, ANZ, Quickflix and L'Oréal have also sent jobs across the ditch and Fairfax has continued to offshore work to Fairfax Editorial Services, its wholly owned New Zealand subsidiary. Last year, about forty more Australian journalists lost their jobs when the company offshored production of the Australian Financial Review, Good Weekend magazine and other features and sections pages of The Age, The Sydney Morning Herald and The Canberra Times. For the past six months, reports have suggested that IBM would send up to fifteen hundred Australian jobs offshore to Asia and New Zealand but a company spokesperson told me that for competitive reasons IBM would not discuss details of staffing plans.
David Reece, Salmat's general manager marketing, said outsourcing was now well established in New Zealand and 'recent trends indicate continued significant growth in the sector'.
John Chetwynd, the managing director of Auckland-based Telnet, said his company started doing work for Australia's Sony Ericsson 'some years ago'. Australian companies had been sending office work to New Zealand 'under the radar' for about a decade but the practice had only been talked about openly for the past year. Of their two hundred and fifty staff, forty worked for Australian companies.
Last year, CallActive and Contact Centres Australia both opened centres in Wellington and Unity4 announced it was bringing 'cloud-based' contact centre work to New Zealand too. Public service cuts mean there are plenty of empty offices in the capital.
CallActive started with two hundred seats on a floor of the Guardian Trust building in Willeston Street and when I spoke with chief commercial officer Justin Tippett in mid-January, the company had just leased another floor and was fitting it out with two hundred more spots. The building was to be renamed 'CallActive house' that day. 'We are interested in targeting companies already in the Philippines or India and trying to provide an alternative for them,' Tippett said.
CONTACT CENTRES SPRUIK New Zealand as a place with a strong cultural alignment to Australia, a 'stable, modern infrastructure' and a 'stable political environment'.
New Zealand Trade and Investment is rather blunt about the other appealing factor. 'Labour costs are extremely competitive for a first-world country with a highly skilled and educated workforce,' it says on a webpage headed 'New Zealand's Investment Advantage'.
Every company I spoke with said it paid well above the minimum wage (in New Zealand it is $NZ13.75, in Australia $A16.37). Most said the hourly rate was $NZ17 to $19 and that permanent staff outnumbered temps, but I have not been able to confirm these claims with employees.
While stability may be a selling point for investors, it is not one for staff. As an outsourcing executive told me, off-the-record: 'This work moves around quite a lot as a company tries to find the best location.'
In 2012, for example, Sitel New Zealand hired one hundred and forty-eight people to work in its Auckland contact centre and answer calls for Virgin Australia. In August 2013, the company announced that the staff would all be laid off because Virgin had decided to operate its contact centres from Brisbane and Manila. Fairfax's Sunday Star Times reported that Sitel had received more than $200,000 in taxpayer subsidies to hire fifty of these staff off the dole. The government grants were aimed at creating 'ongoing employment'.
The New Zealand Parliament is now working through various amendments to the Employment Relations Act and these changes are likely to make New Zealand even more attractive to investors (and less attractive for staff). One provision sets up ninety-day trials so that for the first three months a new employee has no right to file a personal grievance claim or to appeal an unfair dismissal. Another removes an employers' duty to conclude collective bargaining. Meal and refreshment breaks will no longer be an automatic entitlement and employees have to provide proof of sickness or injury from the first day of leave.
At the moment, the only apparent glitch in the offshoring bubble is the New Zealand economy. It is buoyant, due to a post-earthquake building boom and strong dairy prices.
When Fairfax hired me as an offshored sub, $A1 bought $NZ1.25 but this year, for the first time, the New Zealand dollar is likely to reach parity – or even eclipse – the Australian one. This may make New Zealand less appealing to Australian investors and less stable for offshored employees who know that being cheap and very hardworking are two requirements of their employment.
When I was an offshored worker, I felt lucky to have my job but I also felt insecure. I had taken the work of Australian colleagues. What was theirs was now mine but what was mine could swiftly become someone else's. In 2011, Fairfax sacked ninety newspaper advertising staff in New Zealand and offshored the work to India. Some had worked in the same Wellington building as us. Giddy-up, their empty desks said.
More from author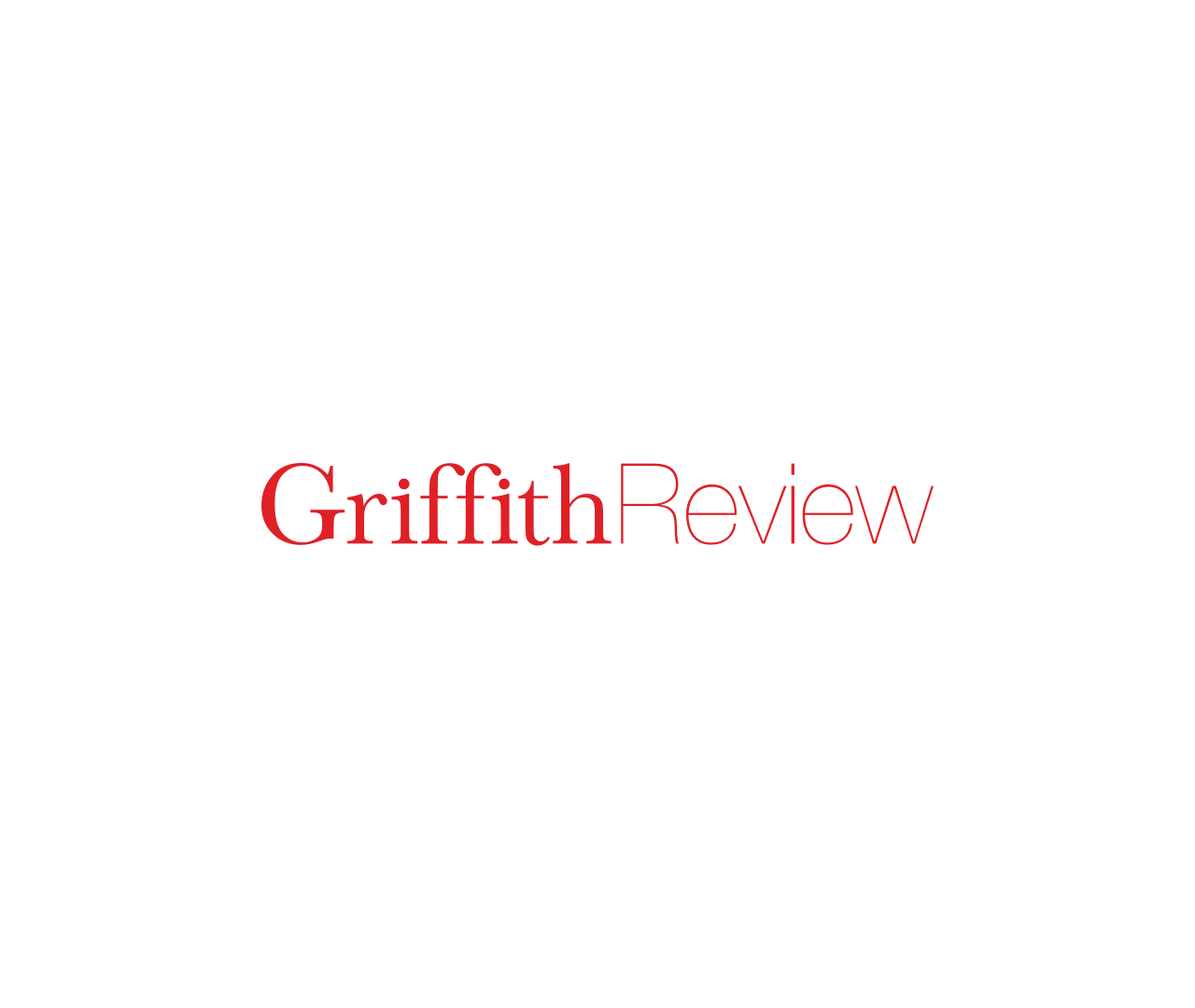 EssayMOST WAR MEMORIALS are made from stone. This one is made from paper: ten original sketches drawn in ink, pen and coloured pencil and...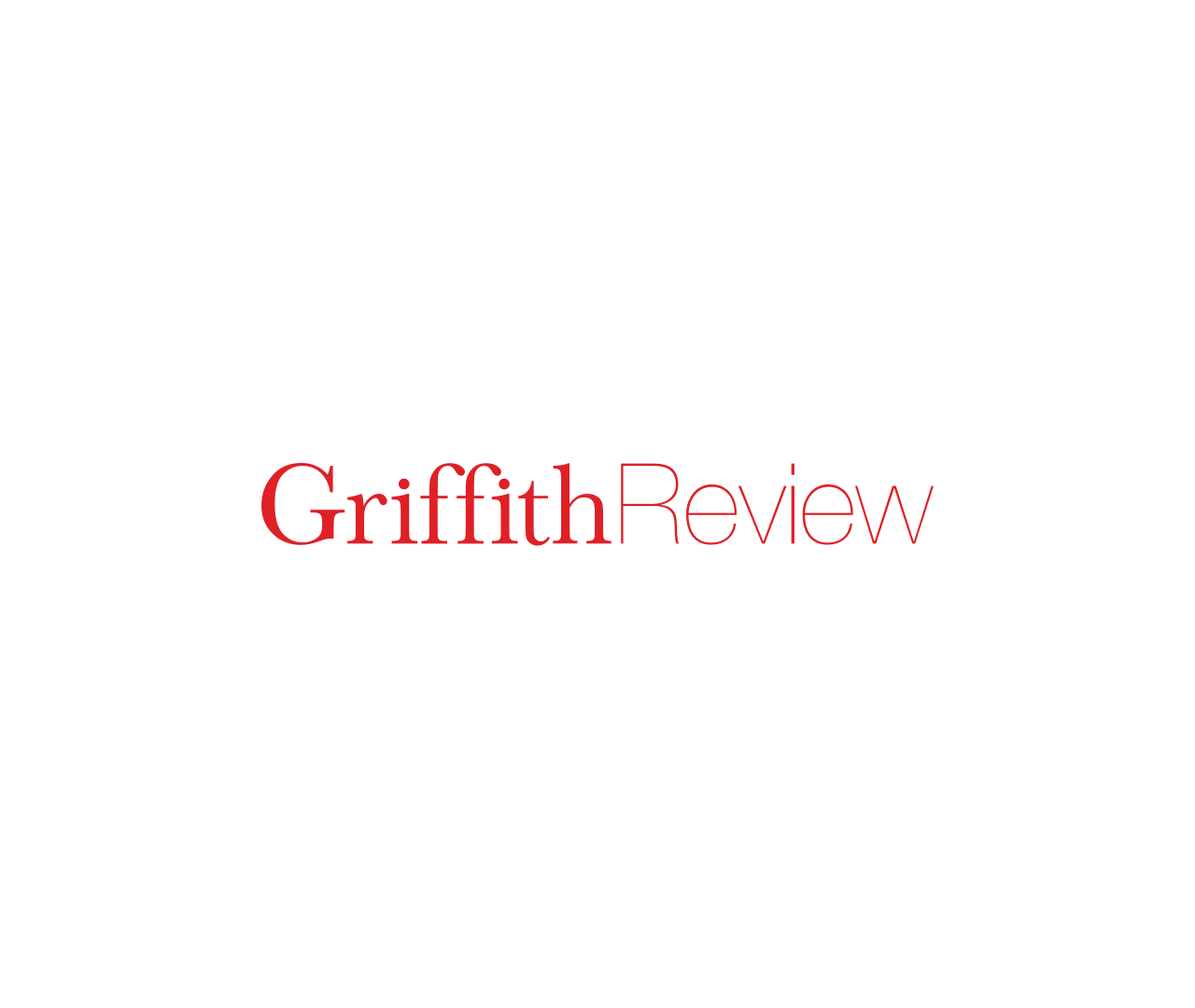 Poetry''So why's he dead?', the reasonable and polite enough query as children witness from the distance, the body moved to a van with white...
Stay up to date with the latest, news, articles and special offers from Griffith Review.