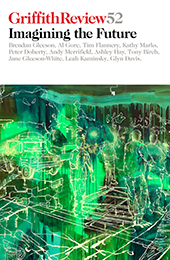 Published 20160503
ISBN: 978-1-925240-81-8
Extent: 264pp
Paperback (234 x 153mm), eBook
TUCKED AWAY IN a jade valley in the mist-shrouded hinterland of northern New South Wales, the former cedar-logging village of Tyalgum seems an unlikely place for a revolution. The pace of life is unhurried, and when the electricity goes down, as it often does in this little community at the edge of the grid, people sigh and make do. Publican Paul McMahon keeps battery-powered lanterns behind the bar of the ninety-year-old Tyalgum Hotel, and tells, with a chuckle, of locals playing pool during one blackout by the light of their mobile phones.
Lately, though, patience has frayed. Blame it on one too many boiling days without air-con, or the arrival of yet another eye-popping bill – Tyalgum's secluded location, an hour inland on winding back roads, has not sheltered it from the vertiginous price rises that have made Australia's electricity among the costliest on the planet.
So when Andrew Price, a local businessman with a passion for sustainability, approached his neighbours in the quaint Northern Rivers township, he found a receptive audience.
Price proposed that Tyalgum's one hundred and twenty households and handful of businesses produce their own energy, 100 per cent renewable. And not just that: they should go further, he urged, and disconnect from the grid altogether. It was a bold idea, one that no community in Australia had attempted, despite growing disgruntlement with the major electricity companies.
Just one low-voltage cable, frequently knocked out by storms, connects Tyalgum to the network that supplies south-eastern Australia. Why not cut the wire, suggested Price, put two fingers up at Origin-owned Essential Energy, and maybe inspire other communities around Australia to follow suit?
Not so long ago, he might have been dismissed as a crank. But the once humdrum energy game has changed. Thanks to dizzying technological advances and the plunging price of solar photovoltaics (or PV, the most common solar technology), the landscape has been evolving so rapidly that almost anything seems possible.
The century-old, centralised model of generating power in gigantic coal-fired plants and delivering it through a vast web of poles and wires covering, in Australia's case, large chunks of the continent, is giving way to small-scale, localised 'distributed' systems – with new suburbs planned off-grid, and homes, businesses and communities producing their own electricity, often with rooftop solar panels.
That shift poses an existential threat to the three big energy providers – Origin Energy, AGL and EnergyAustralia – which are already grappling with a flooded market, falling demand and an escalating switch from fossil fuels to clean energy. AGL's chief executive, Andy Vesey, has said he cannot predict what the future business model for his industry will look like – only that it will be different.
Following the Paris Agreement in late 2015 to restrict average global temperature rises to 'well below' two degrees above pre-industrial levels, and, if possible, to 1.5 degrees, there is increasing recognition of the need to decarbonise – by 2050, in the case of developed nations. It's an unprecedented challenge necessitating, above all, the replacement of oil, gas and thermal coal (for electricity generation, as opposed to coking coal for steel-making) with renewable energy. The question is how to execute the transition in a way that guarantees security of supply, causes least disruption to economies and lifestyles, and offers hope to coal-dependent regional communities.
The windiest, sunniest continent on earth, with plentiful, as yet mostly untapped resources of tidal, wave, geothermal and biomass energy, as well as ample cheap land, Australia is extraordinarily well placed to grab a sizeable portion of the trillions of dollars forecast to be invested in renewables globally over the coming years. It already leads the world in adoption of rooftop solar – more than 1.5 million households, or nearly one in five. Ross Garnaut, author of the 2008 Climate Change Review (published by Cambridge University Press), sees a promising future for the country as a 'low-carbon superpower'.
Yet Australia is also one of the biggest coal producers and exporters, with one of the most heavily carbonised grids – and, to date, there is little sign of that changing. Responding to a campaign for a moratorium on new mines, Malcolm Turnbull described coal as 'a very important part…of the global energy mix, and likely to remain that way for a very long time'.
Many are wondering whether Turnbull will change direction if, as expected, he wins an election later this year. Will he draw a line under the futile political fights and unite with business and the community to take meaningful action to limit global warming? Or will he continue feeding Australia's addiction to what the Minerals Council called this 'amazing…little black rock' in its much-mocked advertising campaign?

ON A RAIN-DRENCHED morning last November, high-profile figures from politics, business and civil society gathered in a harbour-side Sydney venue for the Australian Climate Leadership Summit, an official lead-up event to the Paris climate talks. Among them was the country's chief climate negotiator, Peter Woolcott.
The mood was upbeat, and not just because of what seemed like unstoppable momentum towards something groundbreaking in Paris. True, the 2030 emissions reduction target which Australia was taking to the table was relatively modest: 26 to 28 per cent below 2005 levels. But others had set themselves far loftier goals, and – undaunted by the lack of action at national level – had been quietly toiling away on the ground, chalking up impressive achievements.
The most striking stories came from forward-thinking states, cities and regional shires. The Australian Capital Territory is well on its way to being powered completely by renewable energy by 2025. Adelaide and Melbourne are vying (with others, especially Copenhagen and Vancouver) to become the world's first carbon-neutral city. Byron Bay – the southern neighbour of Tweed Shire, which supports Tyalgum's off-grid aspirations – has its sights on zero net emissions by 2025.
These are not empty numbers. Byron's mayor, Simon Richardson, is working with Beyond Zero Emissions (BZE), a respected think-tank that has published a series of ten-year pathways, part of its Zero Carbon Australia project. (These terms can be confusing, but 'zero carbon' means reducing emissions to zero in every sector of the economy, while 'net zero' and 'carbon neutral' both imply the use of carbon credits to offset some emissions.) In Byron, working groups are evaluating five key areas – energy, transport, buildings, land use and waste – as a prelude to drawing up strategies.
Northern NSW is humming with such activity. In Lismore, two hundred-kilowatt solar farms are being developed by the shire council, in partnership with the community and with funding from local investors. Lismore is also closely watching Byron's zero emissions project, which Richardson showcased to international counterparts in Paris. Not just locally, but around the world, through networks such as the UN's Compact of Mayors, like-minded sub-national leaders are sharing information, tracking each other's work and recording their own successes.
Business, too, is starting to take a leadership role. In June last year, in a move which astonished many observers, Australia's Business Council, Industry Group and Aluminium Council, the latter representing one of the most highly energy-intensive of all industries, allied with the likes of WWF Australia and the Climate Institute to announce a common set of principles which they had agreed should guide long-term climate change policy. These unlikely bedfellows acknowledged the eventual need for net zero emissions, and warned that 'delayed, unpredictable and piecemeal action will increase the costs and challenges of achieving the (below 2 degrees) goal'.
Three months later, a coalition of companies, including Santos, Wesfarmers, GE, Mirvac, Unilever and BHP Billiton, called for a 'responsible transition to decarbonised, sustainable economic development'. At the Sydney summit, AGL, Origin and the four major banks, among others, joined the global initiative We Mean Business, signing up to actions such as pricing carbon or using wholly renewable energy.
Andy Vesey, a veteran of the US energy industry who has been AGL's chief executive since early 2015, likes to tell how, on being headhunted for the position, he googled AGL and discovered it was Australia's largest generator of renewable energy. In between him accepting the job and taking it up, the company – which two years earlier had bought the giant Loy Yang A plant in Victoria's Latrobe Valley – acquired two of the country's biggest coal-fired power stations in the Hunter Valley. And his punchline: 'By the time I got here, it was Australia's largest emitter of CO2.'
The laconic Vesey is shaking up the industry, which is a hotchpotch of public and private ownership. (The Queensland and NSW governments still own the 'poles and wires' – the transmission and distribution networks.) Barely three months after stepping off the plane, he announced that AGL would close all its coal-fired generators by 2050. At the Climate Leadership Summit, he spoke of 'a sense of inevitability' about the retreat from fossil fuels. And he added: 'If you want to see what Australia's future is going to look like, look at South Australia, because I think that's where everybody else is going.'

THE SUNBAKED STREETS of Snowtown were deserted when I drove up from Adelaide in late 2000, eighteen months after the dismembered remains of eight people were found in barrels of acid in a disused bank vault. The gruesome discovery brought the glare of publicity to the little country town in South Australia's mid north, and – although no one from Snowtown was among the murderers or victims – the unwelcome attention persisted for years, as the protracted trials were followed by a film and four books.
Talk to any local, though, and they will tell you that even before those tragic events, the place, like many rural communities, was in decline. And they will also tell you that Snowtown, if not exactly booming, is nowadays much rejuvenated, in large part due to the gales that howl across the nearby Barunga and Hummock Ranges.
In a state that leads the country – in fact, much of the world – in producing electricity from renewable sources, Snowtown is wind central. The first stage of a $660 million, 270-megawatt farm, with forty-seven turbines, opened in 2008, five kilometres west of the town; the second, adding another ninety turbines, came on stream in 2014.
Developed by New Zealand's Trustpower, South Australia's biggest wind facility – and Australia's second biggest – created hundreds of construction jobs and twenty-one permanent positions. 'They've taken people off the farms and out of the unemployment queues. They're investing in Snowtown's schools and sporting clubs,' says Ian Hunter, the state's ebullient Minister for Climate Change. 'They're underpinning the economy of a place that was really doing it tough.'
Altogether, South Australia has sixteen wind farms, which generated just over a third of the state's electricity in 2014–15; solar provided another 7 per cent. The combined figure is set to climb past half this year, well ahead of the government's 2025 target date. 'If South Australia was a nation,' observes Alicia Webb, policy manager for the Clean Energy Council, the industry's peak body, 'it would be second only to Denmark.'
Progressive policies have placed the state in the vanguard of change for much of its history, notes Hunter. 'We don't have the natural environmental advantages of the eastern states, the big water catchments and all the arable land,' he says. 'So we've always had to be incredibly innovative. Innovation is in our blood.'
Holden's Elizabeth plant will close next year, and South Australia's two remaining coal-fired power stations, at Port Augusta, are also due to shut imminently, with the Leigh Creek mine which supplies them already shuttered since November. The withering of these traditional industries, in a state with Australia's highest unemployment rate (7.2 per cent), has given extra impetus to the move to a modern, low-carbon economy.
Political leaders, though, recognised the opportunities, as well as the challenges, long ago. In 2007, Mike Rann's SA Labor government was the first in Australia to legislate emissions reduction and renewable energy targets. It was also the first to establish a feed-in tariff for rooftop solar (now installed on 28 per cent of homes), and dedicated planning guidelines for wind farms: part of a policy and regulatory framework which has helped the state attract $6.6 billion of clean-energy investment, 40 per cent of it into regional areas.
The government of Jay Weatherill, Rann's equally zealous successor, has two new goals: $10 billion of clean-tech investment by 2025 and zero net emissions by 2050. Such explicit objectives appeal to investors, 'sending a strong signal that that's the direction we're heading in', says Frank Jotzo, director of the Centre for Climate Economics and Policy at the Australian National University, and one of three experts who advised the state on its new climate change strategy.
As a pioneer, South Australia is being closely observed, and not always with benevolent intent. An incident last year in which the state was cut off from the grid, causing widespread blackouts and sky-high electricity spot prices, was seized on by critics of renewable energy as evidence of its unreliability. Although a piece of hardware linking the state's grid with Victoria's was to blame, the episode underlined South Australia's dependence, on windless days, on 'dirty' electricity from its eastern neighbour. 'If Victoria then got rid of all its coal-fired power stations, you start looking a bit shaky,' suggests Tony Wood, director of the Grattan Institute's Energy Program.
Technical problems, such as voltage and frequency fluctuations, can occur when high levels of 'intermittent' wind and solar enter the grid. Research and experience have demonstrated, however, that Australia's network can accommodate far more variability than was previously thought, and grid stability will be vastly improved by battery storage, which enables energy to be stockpiled, then dispatched when needed. Multiple studies have also refuted the claim that renewables are incapable of supplying base-load power, the minimum required around the clock.
South Australia's achievements owe much to political continuity, with Labor in government since 2002. Nonetheless, says Richard Denniss, the Australia Institute's chief economist, 'they are hugely significant, because so much of the political influence of the polluter lobby stems from the argument that you can't run a modern economy on renewable energy. Sub-national governments like South Australia are showing us that you obviously can.'

'HAVE YOU SEEN my scary picture?' asks Denniss, fresh off the plane from the Paris climate talks. Minutes later, an email zings into my inbox, with a graphic depicting the prospective Carmichael mine in Queensland's Galilee Basin superimposed on a map of the French capital – and obliterating it three times over. 'I showed it to the people feeling good about themselves in Paris,' he reveals. 'And that's just one mine! There are fifty new mines proposed for Australia.'
On 12 December 2015, following the signing of the Paris Agreement, Julie Bishop, Australia's foreign minister, proclaimed: 'Our work here is done and now we can return home to implement the new global agreement.' Three days later, the Queensland Land Court gave the go-ahead to the Carmichael development, with its forty-kilometre by ten-kilometre pits.
While many are convinced that Indian company Adani will struggle to secure finance for the $16 billion project, which would be the country's largest ever, the backing of government (both federal and state) for such mega-ventures has left not only Denniss, but many other Australians, pinching themselves.
Never mind the three-year election cycle, or the ideological campaign waged against renewable energy, or the shortcomings of the National Electricity Market, which controls the generation and trading of electricity and which was founded at a time when climate change was a relatively exotic concept. The most formidable obstacles to Australia giving up thermal coal and oil – and natural gas, too, though many see it as part of the transition – are a political leadership still in thrall to fossil fuels and a vocal minority of Australians still clinging to the myth that the country rides on the mining truck's back.
The value of their assets might be waning, but the coal-mining and coal-fired energy industries continue to wield enormous clout. These are, after all, the powerful vested interests that sunk Kevin Rudd's mineral rent resources tax, then Julia Gillard's carbon price – assisted, of course, by Labor ineptitude and divisions. Labor's climate policy, while sketchy, is an improvement on the Coalition's: Bill Shorten has foreshadowed an emissions trading scheme and, by 2030, 50 per cent renewable energy and a 45 per cent cut in carbon emissions. Shorten is, however, keeping a foot in each camp. 'I don't think it's up to government to pick the winner and say that coal is bad,' he said last year.
Of course, there are the mining royalties to think of, and the tax revenue. But attachment to coal goes deeper than that, according to Iain MacGill, co-director of the Centre for Energy and Environmental Markets at the University of New South Wales. 'You have to appreciate that finding fossil fuels was in some ways magical,' he says. 'We suddenly discovered this incredibly energy-dense and convenient and abundant fuel source, which nature had concentrated and distilled and basically bottled for us. It was like winning the lottery, and a big part of the challenge of our clean energy transition is that it's like saying you've got to give the winnings back.'
For the major generators and retailers, the most pressing issue is a massively over-supplied market. At one end, the national Renewable Energy Target, which obliges retailers to buy a quantity of renewable electricity each year, creating an incentive for investment in new solar and wind farms, is driving in additional capacity. At the other, Australia's elderly coal-fired power stations – up to three-quarters are past retirement age – mostly creak on. Moreover, rather than growing steeply, as forecast by the networks, which have spent tens of billions of dollars upgrading their poles and wires, energy demand has been falling since 2010 (although it rose slightly in 2015). This 'gold-plating' of the grid is the reason electricity prices doubled.
While the big players agree that the oldest, least efficient plants need to be withdrawn, no one wants to jump first and relinquish market share to competitors. Another deterrent is the cost of remediating abandoned mines. The carbon price, had it been left in place, would have forced the exit of the worst polluting plants; Julia Gillard also explored the possibility of paying operators to close them down. Governments overseas have resorted to regulation. Canada, for instance, has mandated that existing coal-fired generators be retired after forty-five to fifty years.
The ANU's Frank Jotzo has proposed taxing coal production to raise prices and dampen demand, and, more recently, floated the idea of an industry-funded exit scheme for brown coal power stations, Australia's dirtiest. Under his plan, companies would submit bids to shut down a plant, clean up the site and institute a community assistance package, and the closure would be paid for by operators of remaining plants in proportion to their CO2 emissions. 'There's a strong incentive to submit low bids,' says Jotzo, 'because if you don't win, you'll have to stay in the market and pay your competitor to exit.'
Andy Vesey has called for government intervention to close ageing plants and make way for more renewable energy. Cynics point out that AGL's power stations are all comparatively youthful. Origin has pledged to shut its one coal-fired power plant, Eraring, in the Hunter Valley, by the early 2030s. Like their rivals, both companies are investing big in clean energy, with AGL opening Australia's two largest solar farms, at Nyngan and Broken Hill, in rural NSW, in January. The generators are all 'fighting their own internal battles about what to do with their broad portfolios', according to the Clean Energy Council's Alicia Webb, but no one in that industry really questions what the future looks like – only how to get there, and how quickly.
The coal industry, by contrast, continues to talk up 'clean coal', professing faith in technology that captures emissions from burning coal and buries them underground. Carbon capture and storage, though, is unfeasibly expensive, and the industry has devoted scant funds to research. 'If the coal industry really thought it would work, it would have done it by now,' says Denniss. 'I remember in the mid-'90s it was ten years away, I remember in the early 2000s it was ten years away. This is like the tobacco industry saying, "Keep smoking, we're working on a cure for cancer."'
Ross Garnaut, who advised Australian governments on climate policy in 2007 and largely designed Gillard's Clean Energy Future package, insists vested interests can be overcome. 'We actually broke their stranglehold and introduced very good policies over their dead bodies. They fought back, but it took a peculiar set of circumstances, culminating in the purchase by a nickel refining company (Palmer United Party leader Clive Palmer's Queensland Nickel) of the balance of power in the Senate, and the use of that power to vote down carbon pricing, for them to win. They're not unbeatable. Our democracy can stand up to them.'

FROM THE MONARO Highway, the 16,800 photovoltaic panels of the Royalla Solar Farm resemble a shimmering saltpan. The twenty-megawatt farm, the ACT's first large-scale renewable energy project, stands as a symbol of the government's determination to meet the challenge of climate change head-on.
Like South Australia, the ACT is leading by example – and, in its case, doing so under the noses of federal politicians on the opposite side of Lake Burley Griffin.
The Labor-Green government's vision is for Canberra to become a global centre for renewable energy innovation and investment. It wants the ACT's CO2 emissions to be reduced by 40 per cent over 1990 levels by 2020; its electricity to be entirely renewable by 2025; and the ACT to be carbon neutral by 2060.
With its compact size and relatively affluent, well-educated population, and with no heavy industry or coal-fired generation, the ACT has far fewer hurdles to surmount than other states and territories. Nevertheless, its work illustrates that much can be accomplished with political will, far-sighted goals and the right policy mechanisms.
The latter include an innovative tendering process for large-scale renewable projects, in which would-be developers bid for a twenty-year 'contract for difference' (a payment on top of the wholesale electricity price, guaranteeing a return on investment). The first 'reverse auction' saw the Spanish company FRV, now owned by Saudi Arabia's Abdul Latif Jameel Energy, secure the contract to build Royalla. It also resulted in, at that time, the lowest price for solar in Australia: $186 per megawatt hour.
Subsequent auctions, for both wind and solar, also achieved highly competitive prices, drawing up to thirty bidders, many from Europe. As a result of the Abbott government's review of the Renewable Energy Target (eventually revised down to 23.5 per cent of electricity production by 2020), investment in clean energy, with the exception of rooftop PV, came to a standstill in Australia for eighteen months. The ACT almost single-handedly kept the industry going.
It hasn't been without a hitch. One solar farm had to be relocated following objections from locals. Solar, though, is much less contentious than wind, and all three wind farms approved to date are being constructed in windy Victoria, where their output will compensate for the carbon-generated electricity which the ACT draws from the grid.
Simon Corbell, the ACT's Environment Minister, is the driving force behind the decarbonisation push. 'It's not rocket science,' he stresses, during a lunchtime break between sittings of the Legislative Assembly. 'I tell my state and territory colleagues all the time, "you've got the levers if you want to use them". We control energy policy, we control building policy, we control transport policy and service provision.'
Four-fifths of Canberrans back the strategy. While electricity bills will increase by up to $4.70 a week, an energy efficiency program is already saving households an equivalent sum. And, says the equable Corbell, 'people love solar, people love wind. They get it. They put it on their own roofs. And there's something very powerful about getting large-scale projects on the ground. Unlike, say, carbon pricing, they're a very tangible demonstration of policy response to the problem. Renewables make a lot of sense to people. Turning the sun or the wind into electricity and not creating pollution.'
At Royalla, about twenty kilometres south of central Canberra, sheep wander between the neat rows of polycrystalline panels. The twenty-hectare paddock is leased from a farmer whose flocks still graze there, keeping the grass tidy. 'We co-exist with nature,' says Laszlo Csanyi, the solar plant's asset manager. Electricity generated here travels along underground cables to a sub-station in Theodore, two kilometres away.
Successful bidders are required to invest in promoting a local renewables industry. Windlab, whose Coonooer Bridge Wind Farm began operating in March, is collaborating with the ANU's Energy Change Institute to offer Australia's first masters unit in wind energy. The French company Neoen, developer of Hornsdale Wind Farm, is funding the first trades training course in wind turbine management at the Canberra Institute of Technology.
Neoen's own technicians have moved into the CIT's Renewable Energy Skills Centre of Excellence, a six-star Green Star building (rated for sustainability), where students can monitor Hornsdale's hundred turbines in real time. Fiona Dace-Lynn, director of CIT's College of Technology and Design, says: 'We're working with industry to give students the skills to become part of the renewable energy workforce of the future.'
The ACT government is now turning to battery storage technology, with plans to award grants to support the installation of thirty-six megawatts of storage in Canberra homes and businesses over the next four years. A local start-up, Reposit Power, which has developed software enabling households to buy and sell electricity on the wholesale market, is integrating that technology with the Powerwall battery storage system created by US company Tesla.
After electricity, the source of more than half the ACT's emissions, compared with about one-third Australia-wide, the next biggest guzzler of fossil fuels is transport. More than 90 per cent of all journeys are made by car, the highest rate in Australia. A light-rail system is planned, running on renewable energy and linking the city initially with fast-growing Gungahlin to the north. Energy retailer ActewAGL is aiming to deploy a network of electric vehicle charging stations.
With the ACT's population expected to swell to more than six hundred thousand by 2050 (from about three hundred and ninety thousand now), the climate change initiatives are being incorporated into a wider urban growth strategy. 'It's about making the city more liveable,' says Will Steffen, a member of the ACT Climate Change Council. 'And that's key, because your stretch goal shouldn't be just to decarbonise, but to do it in a way that builds a better society.'

NIGEL BROWNE IS surveying his domain, one of the southern hemisphere's largest open-cut coal mines. Three kilometres by two kilometres, the Loy Yang pit contains enough brown coal to power Victoria for centuries. Next to it stands the massive generating complex, consisting of AGL's Loy Yang A and the newer Loy Yang B, owned by the French company Engie.
A Latrobe Valley local, Browne has worked in the industry all his life, the last thirty-two years at Loy Yang A, where he is now head of mining. But he is a realist. 'The way we're using brown coal for power generation at this point is not up to community expectations,' he says.
Although cheap and easy to mine, being found near the surface in thick seams, crumbly, young brown coal has a high moisture content, meaning that far more of it is required to produce the same amount of energy as black coal. That is why the Latrobe's four power stations, in the Gippsland region, are near the top of the league of Australia's worst carbon offenders.
The four, which supply 85 per cent of Victoria's electricity, include ageing Hazelwood, where a mine fire burned out of control for forty-five days in 2014. Engie, its owner, was charged with ten breaches of health and safety law earlier this year. The fire led to two inquiries, and rekindled the anger and resentment that have been smouldering since the industry was privatised in the 1990s with the loss of thousands of jobs. The area has never recovered, and the sense of dislocation is still evident in forlorn-looking towns such as Morwell, where unemployment is over 14 per cent and the median house price is $150,000, the lowest in the state.
Two hours' drive east of Melbourne, the Latrobe Valley embodies the human dimension of the decarbonisation story. The mainstay of the economy for nearly a century, coal and electricity still account for one-fifth of direct and indirect jobs in Morwell and neighbouring towns, such as Moe, Churchill and Traralgon.
Although it has long been clear that Latrobe will be first in the firing line if serious action is taken to reduce Australia's carbon emissions, federal and state governments and industry have yet to come up with a workable transition strategy. The Andrews government has promised a new coal policy this year, following 'an independent review of previous government programs for coal development'.
'We don't have a transition body, we don't have a transition process and we don't have a commitment to a transition process,' says Cheryl Wragg, a Moe local and long-time community activist. 'We don't even have proper rehabilitation plans for the mines.'
A bust of Sir John Monash perches on a ridge overlooking Morwell. From 1921, as head of the newly established State Electricity Commission, the civil engineer and former military commander supervised the development of Victoria's brown coal – one of the world's biggest deposits, sixty-five kilo-metres long by fifteen kilometres wide – to produce electricity for fast-growing Melbourne. By 1930, the grid extended across the state.
Wendy Farmer's parents were among thousands of Europeans who migrated to the Valley during the 1950s, when the postwar industrial boom triggered a huge expansion of power generation. According to Farmer, 'It was like the gold rush. There were so many jobs and opportunities here.'
Even now, the industry still dominates the area – physically, at least. Just outside Morwell is Hazelwood's open-cut pit and, behind it, the plant's eight cigarette-slim chimneystacks. To the east is Loy Yang; to the west is Yallourn, where the first power station opened in 1924. From a lookout, the three make for quite a sight, belching steam and smoke across the Valley. Cattle graze incongruously amid the towering pylons that march across the landscape and off into the distance.
While Hazelwood is considered Australia's dirtiest plant, newer but much larger Loy Yang A is the biggest CO2 emitter, puffing out an estimated twenty-million tonnes annually. Wendy Farmer's husband, Brett, operates one of Loy Yang's four bucket-wheel dredgers, each one 190 metres long and as high as a twelve-storey building. The coal he shovels up travels along conveyors into a storage bunker, then, after being pulverised and mixed with hot air, enters the boilers and combusts. Water pumped into the boilers turns to steam, which activates giant turbine blades to generate electricity. In essence, it's nineteenth-century technology, even if efficiency has radically improved.
Following the Hazelwood fire, Farmer set up an advocacy group, Voices of the Valley. A Morwell community development worker, Tracey Lund, stood as an independent in the 2014 state election, converting a safe Nationals seat into a tissue-thin marginal. These newly politicised women are among locals now calling for alternatives to electricity generation. Cheryl Wragg suggests brown coal could be used to make carbon fibre for the manufacture of lightweight, energy-efficient cars. Lund and Farmer picture the Valley as a renewable energy hub.
The idea of replacing coal with clean energy jobs is appealingly neat; unfortunately, it's not that simple. In the latest in a series of Energy Revolution reports for Greenpeace International, lead author Sven Teske forecasts that the number of energy jobs globally will leap by nearly 60 per cent by 2025, with 9.7 million in solar PV, equal to those in coal today. However, Teske warns that 'the numbers only tell you half the truth'.
He relates how, in 1970, mining employed five hundred and fifty thousand people in his native Germany; now there are just twenty-five thousand miners, while four hundred thousand people work in wind and solar. 'But to be honest, those jobs are not exactly where the mining workers were, and they are different people, because it's a different education.'
Lund says: 'I just see Latrobe as the place where, if you can get it right here, you can roll it out across the country. Because it's got everything, all the problems in one, the three mines all together and this massive smoke event [at Hazelwood].'
Wragg agrees: 'It's a microcosm of what's happening across the broader economy in Australia. What happens here counts.'

AS A YOUNG scientist, Martin Green imagined a planet powered by solar energy. Forty years on, that vision is starting to take shape – helped by his own world-beating research and teaching.
The phenomenal explosion of solar PV – from 4.5 gigawatts of installed capacity globally in 2005, to 256 gigawatts in 2015 ('installed capacity' is how these things are measured, and a gigawatt is roughly the output of a large nuclear plant) – has been a remarkable story.
Four nations played key parts: Germany, whose policies created a mass market; China, which slashed manufacturing costs; the United States, whose stock markets financed the industry's expansion; and Australia, which trained the engineers and pioneered the technology. Central to events was Shi Zhengrong, the 'Sun King', the solar billionaire who soared high before crashing and burning, like a modern-day Icarus.
'Shi was my twelfth PhD student, and he kick-started the solar industry in China,' recalls Green, founder of a solar photovoltaics team at UNSW in 1974, which became one of the world's leading research groups. 'I credit him with driving the cost reductions that are the reason why the industry has taken off with quite surprising speed these last few years.'
Discovered in 1839 by a young French physicist, the 'photovoltaic effect' – the direct conversion of sunlight into electricity – was first put to practical use in the 1950s by the space industry. In the 1970s, solar-powered repeater stations brought telephone services to remote Australia. However, the cell technology – the small, square, silicon semiconductors inside the panels which produce electricity when exposed to sunlight – remained too expensive for mainstream applications.
In the lab, Green and his colleagues developed ever smarter cells and set a string of world records for cell performance. One cell they designed powered several cars that won World Solar Challenge races across Australia during the 1990s. As the awards piled up for the unassuming 'father of photovoltaics', Green was forever on the lookout for ways to open up the market. He even worked briefly with the architect Harry Seidler, who dabbled with the idea of using solar panels as decorative features.
In 2000, Germany passed a landmark law introducing generous feed-in tariffs for renewable energy. It was the beginning of what Germans call their Energiewende, or energy transformation, with roots in the anti-nuclear and environmental movements. Funded by a surcharge on electricity bills, it aimed to accelerate investment by paying farmers, community groups and anyone else producing clean energy a premium rate for feeding it into the grid. Very quickly, Germany became the world's biggest market for solar panels and wind turbines. And that was when Shi Zhengrong stepped in.
After a decade or so in Australia, Shi had returned to his native China in 2001, founding a company, Suntech Power, which mass-manufactured solar panels on a production line established with help from former UNSW colleagues. Within two years, the price of panels had nearly halved, and in 2005 Suntech floated on the New York Stock Exchange, with Shi's stake valued at $3 billion. As other Chinese entrepreneurs hastened to follow his example, people across Europe – and in Australia, which had its own feed-in tariff schemes – scrambled to put ever cheaper, Chinese-made panels on their roofs. Large-scale commercial solar generation became economical, too. The opening Green had sought had finally materialised.
For Shi, the bubble was to burst. A combination of overly rapid expansion, the global financial crisis and an Italian fraud scandal that cast a shadow over Suntech, led, in 2013, to the company declaring bankruptcy. But the revolution that Shi started rolls on. China is now the world's biggest manufacturer of solar panels, and has itself embraced solar energy, displacing Germany last year as the biggest producer. Germany is still a solar powerhouse, as well as the third largest generator of wind energy. Solar panels have continued to tumble in price, falling by 80 per cent since 2008. And the cost of solar electricity is forecast to reach 'grid parity' – equalling that of traditional power – across four-fifths of the globe by next year.
At UNSW, where Shi remains an adjunct professor, Green's team continues to push the boundaries. Researchers set a new cell efficiency record of 40 per cent in late 2014 (efficiency refers to the quantity of sunlight converted to electricity), while a cell they developed in the 1990s is being adopted as the industry standard. Former students of Green's have fanned out across the globe. 'Over half of the world's top twenty (solar) companies, you'd find our alumni in senior roles, usually chief technical officer,' he says. 'In fact, companies wanting to float on the US exchanges had to have a UNSW person in a senior position to show they were well connected to the cutting edge of technology.'
It's a great story, and one that deserves to have wider currency in Australia. But not everyone enjoys hearing it. Historically, electricity generators have earned their best profits on hot afternoons, when demand peaks, along with prices (which can rise as high as $12,500 per megawatt hour, compared with an average of about $40). In fact, it is said one-quarter of their annual profits comes from thirty-six hours of peak supply. Hot afternoons, though, are also when solar panels are most productive, meaning that with every new panel installed, peak demand decreases, along with profits.
The utilities are hitting back. In Queensland, they have upped the fixed network component of bills by 20 per cent, arguing that since solar customers have a grid connection but use less electricity, they are effectively being subsidised by non-solar customers. (Others point out that homes with air-conditioning have long been subsidised by those without, while rural users are heavily subsidised by city dwellers.) In NSW, a 'solar tax' is being considered, supposedly to cover the cost of exporting electricity to the grid. In South Australia, a similar move has been blocked by the courts.
While these may act as temporary disincentives, the big players are just buying time. Meanwhile, hundreds of solar start-ups are nipping at their heels, offering leasing deals that eliminate the upfront cost of rooftop systems. Danny Kennedy, a former Greenpeace campaign manager who set up a Silicon Valley solar company, Sungevity, notes that while solar constitutes only 2 per cent of Australia's electricity, that proportion is doubling every two to three years. 'Two to four, four to eight, eight to sixteen, sixteen to thirty-two, thirty-two to sixty-four. You're only six doublings, eighteen years, away from 100 per cent. It probably won't happen that fast, but it's possible.'

WHAT IF YOU had to decarbonise in a decade? It's a fair question, because the longer Australia and other stragglers delay, the more difficult and costly it will be to remain within 2 degrees of warming, and the more drastic will be the measures required. 'The way we're tracking at the moment, we might eventually have to do it in ten years, because we're leaving it so late,' remarks the Grattan Institute's Tony Wood.
There is a school of thought that says climate change should be tackled with the same vigour as preparing for war. 'Look at what happened before World War Two,' says Ian Dunlop, a former senior coal, oil and gas industry executive. 'Within six months, factories making consumer goods became munitions and aircraft manufacturers. That's the sort of change you're going to have to make.'
BZE has charted routes to zero carbon within ten years. 'We want to show that the barriers are not technical,' explains Stephen Bygrave, BZE's chief executive. 'The technological solutions exist now.'
Most experts agree. Within a decade, Australia could retrofit its housing stock to be zero carbon and switch to fully renewable electricity. Other areas, notably air travel and agriculture, are much trickier, and such a swift pace of change would entail considerable economic and social disruption. However, BZE's four blueprints – energy, buildings, transport and land use, with industry to follow – convey a due sense of urgency while highlighting, compellingly, what might be possible if we put our minds to it. Even more cautious voices say much can be accomplished by 2030.
Others prefer 2050 as a deadline for an orderly and fair transition. Anna Skarbek, chief executive of the group ClimateWorks Australia, which conducted an influential decarbonisation study with the ANU, says: 'Anything can move faster if you prioritise it above all else. What we tried to show was how you could do it while maintaining all else. Australia can still fly, drive, make stuff and mine stuff, provided we do it with energy that doesn't emit. Fortunately, we've got plenty of that.'
Net zero emissions and prosperity: it sounds too good to be true. Yet the CSIRO's exhaustive Australian National Outlook, published in 2015, concluded that Australia could reduce its per capita emissions to below the global average by 2050 (from five times the average in 1990) and sustain strong economic growth.
As South Australia and the ACT have learnt, transition is replete with opportunity. In the US, the solar industry now employs nearly three times more people than coal. In Australia, there are twenty thousand jobs in renewable energy. Although the solar panels housing Martin Green's cells are manufactured overseas, 'most of the value is in the installation', says Green, 'and the really big bonus for Australia will come from the jobs created'. Others envisage the country, with its superior clean energy resources, becoming a centre for energy intensive mining and manufacturing,
How best to tap into this 'green gold rush'? And, apart from substantially raising its 2030 emissions reduction target, how should Australia reshape its climate strategy?
Notwithstanding its turbulent history here, carbon pricing is a simple, effective and transparent means of persuading the market to shift investment speedily from polluting to renewable energy. Ideally, it should be applied economy-wide, and accompanied by regulatory measures such as stricter building and car emission standards. Also imperative is that Australia's estimated $4 billion annual subsidy of fossil fuels is scrapped, and the Renewable Energy Target is extended beyond 2020, and ramped up.
Rather than risk another carbon price, a re-elected Turnbull government is more likely to revamp the existing Emissions Reduction Fund, which pays businesses to cut pollution, into a 'baseline and credit' scheme, where credits are traded by companies according to their performance against industry baselines. That idea has few fans. Ross Garnaut foresees a 'costly and inefficient mess'.
To strengthen support for new technologies, the work of the two federal funding bodies, the Australian Renewable Energy Agency and Clean Energy Finance Corporation, could be scaled up. Another positive step would be tax incentives for clean energy investment, such as exist in Britain, where Thomas Maschmeyer, a chemistry professor at the University of Sydney, had to go to raise finance for an innovative new battery.
Globally, business is ahead of the curve. Giants such as Apple are going 100 per cent renewable. Oil and gas corporations, including Royal Dutch Shell, are among scores of international companies calling for carbon pricing. More investment is flowing into clean energy than fossil fuels. Danny Kennedy's Sungevity is worth more than the world's biggest coal company, the ailing US-based Peabody Energy.
Meanwhile, banks are increasingly wary about lending money for new fossil fuel projects, and mounting investor concern about stranded assets has prompted institutions from Norway's sovereign wealth fund to the Church of England to wind back their exposure to coal. Mark Carney, the governor of the Bank of England, has warned of 'potentially huge' losses to investors from climate action that could make vast reserves of oil, coal and gas 'literally unburnable'. As of early 2015, the divestment movement had signed up more than five hundred organisations with combined assets of more than US$3.4 trillion.
'I think what we saw in Paris was a swapping of the leadership role from government to business,' reflects Steve Hatfield-Dodds, lead author of the report Australian National Outlook. 'I think people will look back and say government had gone as far as it could, and the real progress from then on was motivated by the business community.'
Australia could think bold and big. There are plenty of inspiring examples. Like Sweden, which introduced a carbon tax in 1991 and has exchanged heavy industry for a booming knowledge-based economy. Or Britain, where a conservative government plans to phase out coal-fired power by 2025. Or China, transforming itself into a clean energy colossus with astonishing speed.
Ambitious goals that send powerful messages are critical, says Kennedy. 'So it's not 2050 [by which to decarbonise], it's 2030. It's not 50 per cent [renewable energy], it's 100 per cent. It's not a billion dollars [for innovation, as announced by Turnbull], it's tens of billions.' UNSW's Iain MacGill has undertaken groundbreaking work with colleagues modelling total clean energy scenarios. 'When we started, I argued against 100 per cent,' he recounts. 'I said, "Let's model high renewables, that's more likely to be seen by industry and policymakers as credible." But I think I was wrong. I look back on it now, and actually modelling 100 per cent, just saying can we do it at that level, can we really envisage a future where it's not about increasing renewables but renewables run the electricity industry, was really quite liberating. I think the imagining was really important there. It changed the debate.'

ON THE VERANDA outside the Drill Hall in Mullumbimby, half a dozen teenagers are thumping the daylights out of punch bags hanging from the rafters. Inside, an early evening yoga class is packing up. An arts and community space, the Drill Hall – once a military training centre – is a hub of activity in this laid-back town in the Byron Bay hinterland. There was a big turn out recently for a screening of Black Hole, a documentary about the battle to prevent open-cut coal mining in the Leard State Forest, on the Liverpool Plains in NSW.
Before long, the building will house a ten-kilowatt rooftop solar system that will produce all the electricity it needs, and more. The $17,000 capital cost will be met by an interest-free loan from Community-Owned Renewable Energy Mullumbimby, COREM, one of a rapidly expanding collection of community energy groups around Australia.
COREM, which is raising the money, will sell the surplus power to the country's first community-owned energy retailer, Byron-based Enova, and the revenue, plus half of the Drill Hall's electricity bill savings, will help fund solar panels for the town's Neighbourhood Centre. The Centre's savings will then be put towards solar for the Mullumbimby Showground. And so it will go on.
From the hulking concrete stacks of Loy Yang A in the Latrobe Valley to the weatherboard Drill Hall in Mullumbimby, the contrast could scarcely be greater. The latter, many are convinced, is the face of the future: small-scale, community-based generation, harvesting the sun and other renewable sources, and using the latest smart technology to manage demand and maximise energy efficiency. The former, others insist, still has a role, especially during the transition. Thomas Maschmeyer has developed a revolutionary new way to convert brown coal into a synthetic crude oil with the same emissions intensity as the cleanest fossil fuel, natural gas. After years of testing, he is setting up a commercial-scale plant in Latrobe, where thirty-eight jobs will be created. If brown coal power stations were adapted to use this technology, he says, 'we would easily reduce Australia's overall emissions by 15 per cent'.
Maschmeyer expects battery storage to be a 'total game-changer', forecasting that 'once we have that, then we can really re-imagine the whole way in which we organise society'. Already the cost of batteries is following a similar trajectory to solar photovoltaics, and mass affordability is not too far off. On overcast days and winter evenings, households will be able to draw on the electrons they squirrelled away on sunny afternoons. The same will be true for South Australia and windless days, for there will be grid-level storage, too, courtesy of 'super batteries' with multi-megawatt capacity.
Storage technology will open up myriad possibilities, particularly if the electricity market's rigid rules are rewritten. Suburbs could run off their own micro-grids, with a communal solar array and shared backup, helped by electric vehicles and their huge batteries. Neighbours could trade electricity. Going it alone, as Tyalgum intends, would be much more feasible. All these options, and many more, could turn the grid into the electricity equivalent of the internet, with the energy generated by a multitude of sources being shared by countless people as it circulates in multiple directions.
Community energy – which began with Danish co-operatives building their own wind farms in the 1970s, and spread to Germany in the 1990s – has taken off in Australia in recent years. COREM grew out of a blockade of attempts to drill for coal seam gas on farmland at Bentley, forty minutes from Mullumbimby. Following the blockade, says Dave Rawlins, COREM's vice-president, 'people went, "hang on, if we're saying we're not going to have coal seam gas, what are we going to do for energy?"'
With community projects, he explains, 'it's about independence and resilience and recycling money locally. People feel like they've been used and ripped off by the electricity companies for too long.' It's also about democratising energy. Access to fossil fuel resources is tightly controlled by governments and a handful of big companies. Sunlight, falling free from the sky each morning, is within everyone's grasp.
While that notion means little to people still earning a living from coal, the major energy companies – recognising that this disruption will far surpass those that cannibalised the music and publishing industries – are racing to reinvent themselves. In February, AGL invested US$28 million in Sunverge, a US-based storage and distributed energy company. Andy Vesey visualises a super-functional, high-tech grid connecting consumers with their devices and appliances in an 'internet of things'.
While countries such as Australia debate whether they can 'have it all' – in other words, continue to pursue energy-intensive lifestyles, but fuelled by clean power – more than a billion people in the developing world have no electricity at all. Many believe that India and other energy-starved nations, rather than importing coal from Australia, would be better served by small, distributed solar grids, locally owned and operated, with battery back-up.
'In the 1980s and '90s, I used to talk about a race against time, and that was the need to get the cost of photovoltaics down before China and India needed to greatly increase their power consumption,' remembers UNSW's Martin Green. 'We missed the boat with China, but we've got a chance with India and certainly with Africa.' One visionary idea, proposed by researchers at the ANU's Fenner School of Environment and Society, is an Asia-Australia super-grid, powered by an enormous network of renewable energy projects.
An Australian solar company, Pollinate Energy, is working with locals in India to replace kerosene lamps, which emit toxic fumes, with solar-powered lights. Kerosene is also widely used in Kenya, where one generator and retailer, Powerhive East Africa, is installing solar mini-grids in one hundred villages.
The indefatigable Danny Kennedy is a director of that company. 'I take great pride and joy when we bring electricity to these places,' he says. 'We bring people light, but they can also get a TV and mashing machines to process grain and motor lathes to build businesses. Many people are getting low-cost smartphones, and in some villages we're also testing Wi-Fi. So a kid in an African village can go from choking on indoor air pollution to having electric light at night and surfing the internet with all of human knowledge.'
Kennedy recalls Tony Abbott once describing coal as one of 'nature's gifts'. He tells me: 'That's the bit Abbott got wrong. It's not coal that's a gift, but electricity. Electricity is a gift. Coal is a curse.'
More from author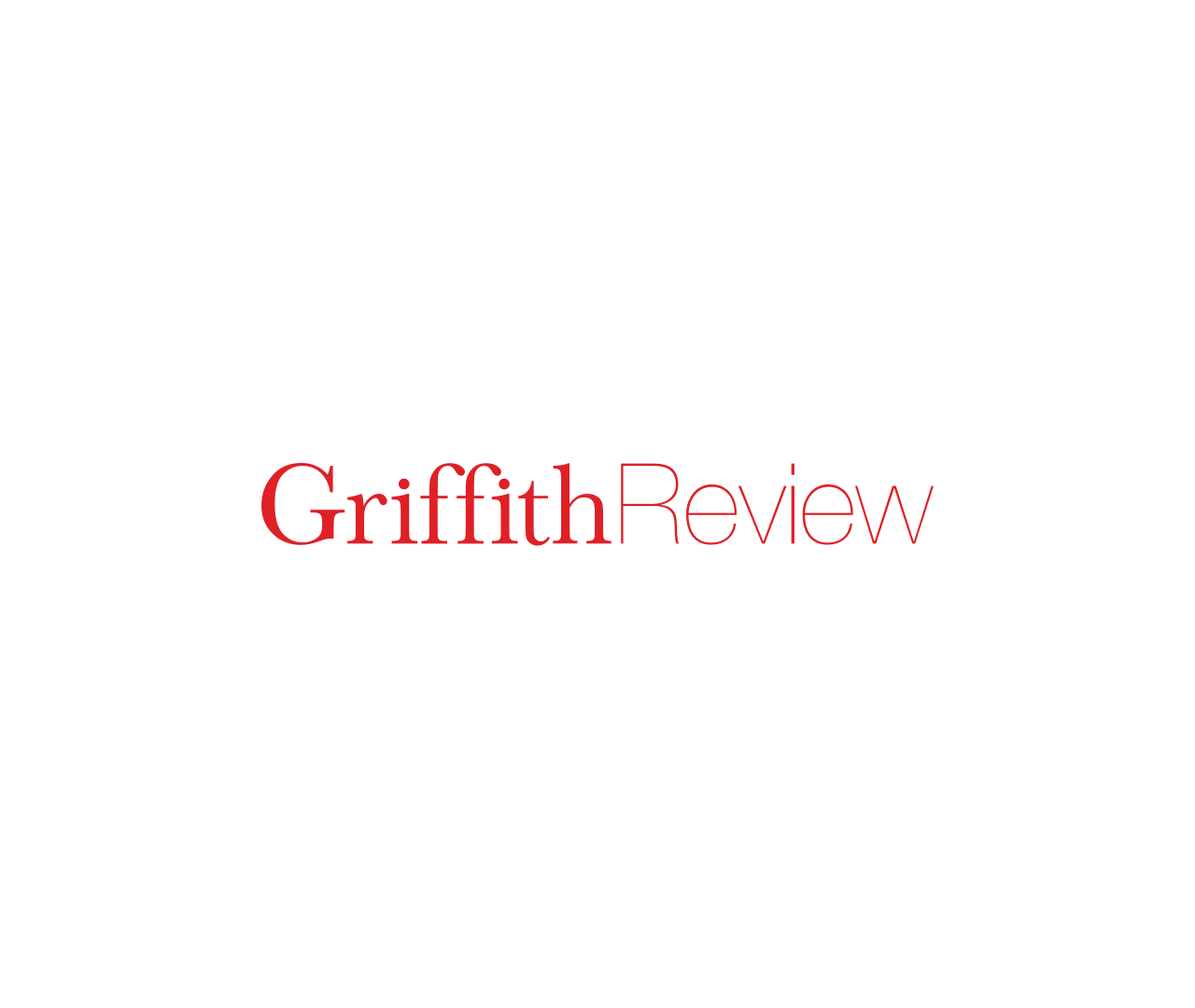 MemoirNOVEMBER 1952: BERNARD Marks has just arrived in northern Egypt from Salford, in the north of England, to begin two years of National Service...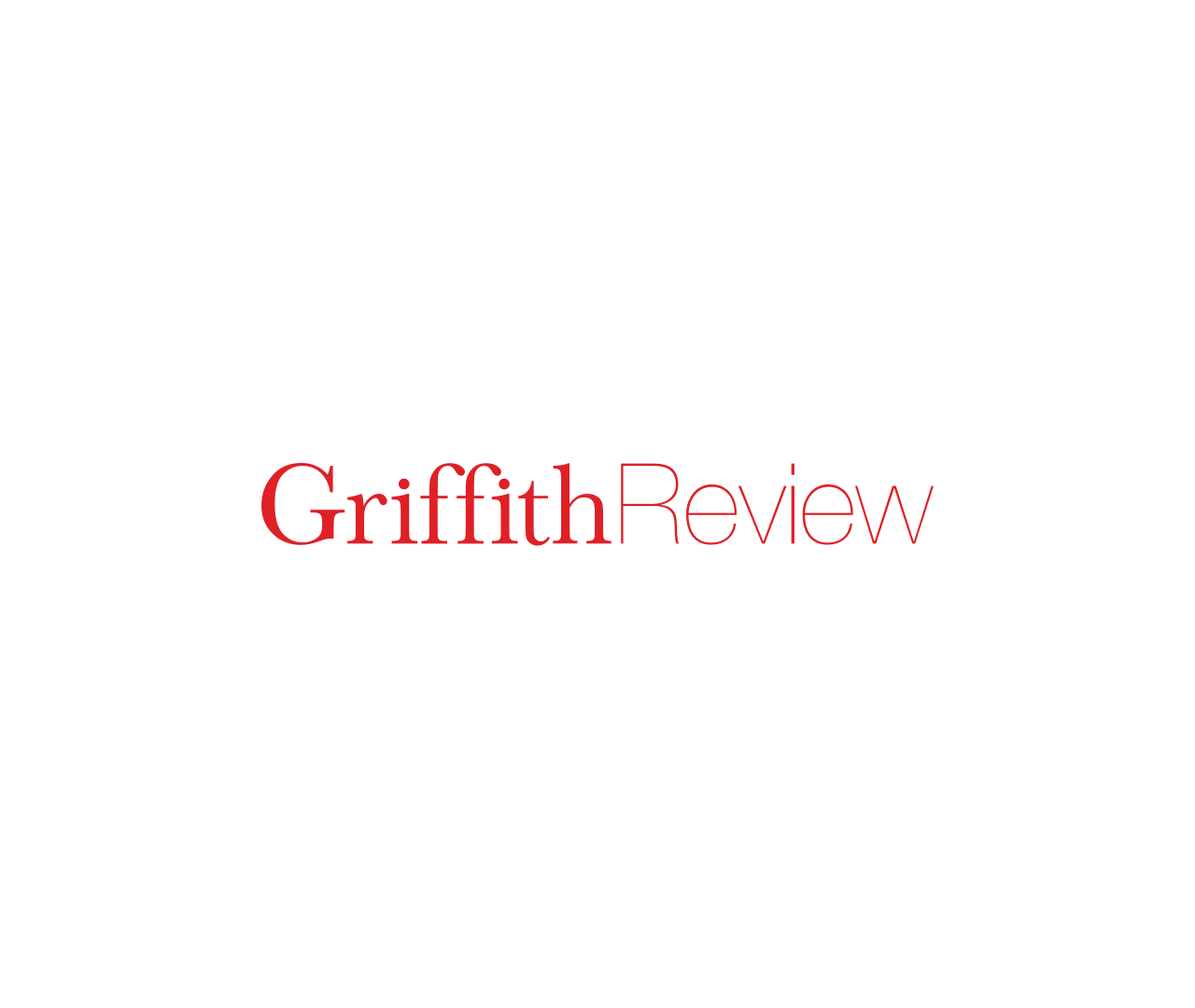 FictionMR F WAS short and squat, well dressed, with the sort of small, dry hands you might expect of a bureaucrat. I was horrified...
Stay up to date with the latest, news, articles and special offers from Griffith Review.