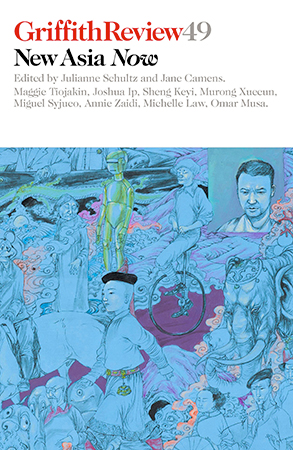 Published 20150724
ISBN: 978-1-922182-90-6
Extent: 264 pp
Paperback (234 x 153mm), eBook
---
THE PHRASE ABI NAKO has fascinated me since moving to Davao where I've had to make sense of the world in Cebuano (or Binisaya), the city's lingua franca. In Filipino, it translates into akala ko: equivalent to the English expres- sion 'or so I thought'. It suggests that one's expectations have been thwarted by reality. The Binisaya dictionary tells us that abi means 'to misconstrue, misread', while nako means 'mine'. In this language, my misconceptions are not only my own, I must also own them. Thus, I am not just misreading it; it is my own misreading.
It is a thin distinction between the Filipino and Cebuano, but one that must be made nonetheless. As American anthropologist-linguist Edward Sapir hypothesised, one's first language determines one's interpretation of the world. My misunderstanding of the world is not accidental. But nako also means 'me', so I must consider, in the spirit of Descartes, whether I am my false expectations.
When I moved to Davao in April 2007, I had my own expectations of what it would be like. I had heard it fondly called 'the Promised Land'. So I imagined that this move was going to bring me all that has been promised me and has been denied me by being born and raised in Manila, and later living in Baguio City. Whatever it was that I thought I deserved, I was going to have it in my new life.
I was starting over at thirty-six, leaving behind all that I thought I had failed to do, getting a new chance to get it right. I took my two children with me on the journey: Veda Sachi, then six years old, and Raz Hiraya, three. All I wanted to keep with me in the new life fit in one wooden crate the size of my grandfather's six-seater narra dining table: some much-loved clothes, books on writing, my journals, photo albums, paintings and travel souvenirs. When I saw the packed crate, I couldn't believe it. Here was all that I had in a two cubic-metre space. Sea freighting cost only 8,500 pesos (about $240). I had sold or given away everything else. But it was a necessary sacrifice at the altar of my new life.
I also decided to drop my old nickname, Joy, and embrace my given name, Jhoanna. On the one hand, I simply wanted to end the confusion that my nickname caused when I began to publish my writing as Jhoanna Lynn Cruz. Especially in the light of an undergraduate thesis that had been written about my fiction, which was (erroneously) entitled 'Disruptions: The Lesbian Narrative Space in the Short Stories of Joy Cruz'. On the other, I also thought dropping the nickname meant I was getting rid of who I used to be. The better to start over. Abi nako.
It was not the first time I had felt how significant one's name is. 'What is your name and why?' I sometimes ask my new students. They think I'm joking and they're often confused about how to answer. I explain that our name has an incantatory quality: it is how we know ourselves (being the first word we recognise) and how others know us – our identity and our identifica- tion, but it can also embody who we aspire to be. In this sense, I actually like Joy better than Jhoanna.
In 1996, when I first (brazenly) decided I wanted to be a writer, I went to Hong Kong on my first trip abroad. It was for an academic conference in which I was to deliver a paper for the first time. The only thing I remember now from the keynote lecture was the bit about the Chinese word 'Kwang Ming', which the speaker translated into 'joy' but also meant 'one who brings light'. That, I thought, was who I want to be. More than a source of joy or delight, I was now tasked to bring light as a writer. Promethean in aspiration. Maybe even Messianic. Abi nako.
I ventured out to get a marble chop made of my Chinese name, together with a pot of red ink. I was sure as a Filipino I had Chinese blood flowing in my veins, somehow. I planned to use it to sign copies of my future first book, which I finally published fourteen years later. By then the red ink had dried out and hardened. Of course.
My dream of having a book published came true in Davao with my first book, Women Loving: Stories and a Play (Anvil Publishing, 2010). Before moving to Davao I had been afraid to present the manuscript to a publisher. I had written it under a fellowship from De La Salle University, which gave their press right of first refusal. But the press went belly up at some point. I couldn't get around to finding another publisher. And then I had decided to get married and have children. These were stories of women loving women. I couldn't find it in my heart to come out anymore. I didn't think it was fair to my husband, which was ridiculous because he knew of my lesbian past; nor to my children, who would have to explain that yes, this writer is their mother. But I couldn't write inside that marriage. I was dried out, mute. During that barren period, I wrote one essay on coming to motherhood, in which I blame my struggles with my new role as a mother for my inability to write. I ended it with a lament:
On the night of the phantom Leonid shower, I made my wishes… I wished to have my courage back, without the guilt, the shame, the terror of failing and, most of all, to write again.
Abi nako. I realise now that it wasn't my daughter who stopped me writing. It was my own misunderstanding of my marriage. Writing was too dangerous. It would shed light on the dark corners of our happy home. I thought my writing would destroy my family. So I sacrificed it. Sacrifice, from the Latin, to offer something to a deity (Hymenaeus, in this case), in homage or propitiation. And later, to suffer something to be lost. I suffered it for six years. And then one day I woke up and decided I was done. I gave up my marriage and other people's demands. Here now was a sacrifice in the true sense of sacra, sacred rites. It freed me to write again.
When my book finally came out, it wasn't the end of the world, as my internalised homophobia had it pegged. And yet it wasn't what I had expected either. Women Loving is the first single-author anthology of lesbian- themed stories in the Philippines. It should have blasted me to literary stardom! Abi nako. But it seemed the community was more interested in gossip about my budding relationship with a famous writer, whom they thought was the reason I had left my husband and for whom I'd moved to Davao City. Chismis – our Filipino word for gossip. I should have published my journals instead.
Despite myself, I knew I didn't move to Davao for love. I wasn't that stupid anymore. I knew it wasn't such a great idea; I had made that mistake before. This time I was moving for me. It was a complete leap of faith. I didn't have a job or family or love waiting for me. I just wanted a fresh start. And the village I moved into seemed perfect: Wellspring, it is called. It was the source of bounty, of hope, of life. I imagined it had incantatory power. Abi nako.
And besides, we weren't really 'together,' this writer R and I. By the time I moved, we had been dating for a year, but because of his image as a soltero, he refused to define our relationship, or to commit. I must admit I was more eager than he to take our relationship further. But I was also still seeing other people in Baguio. Why not? Then again, maybe I also moved to Davao to get closer to him. Maybe I thought that would prod our 'thing' forward. And forward it did go. But not in the direction I had expected.

THE DAY WE arrived in Davao, R came to meet us – me, my two children and my angel of a nanny, Nanette – at the airport with a hired jeepney. He sat my son beside him and along the way pointed out places of interest. 'This is the Diversion Road,' he said. 'It's a longer route, but it's faster. It wasn't built yet when I moved here ten years ago.' He had found us a house, right beside his, which I thought was a good sign. At least we were going to live next to each other. That was commitment of a kind. When we entered the empty house, I was pleased to discover that he had bought us one mattress and one electric fan, anticipating our immediate needs. And he even said I didn't have to pay for them. What's more, he had made a welcome poster for us, his own drawing of a nipa hut, with cut-outs of our names. I was certain he must love me to have gone to all that effort. He just didn't want to admit it.
In the days that followed, he devoted himself to helping us get settled. He asked his laundrywoman to accompany me to the wet market; he brought us to the mall and the supermarket; he came with me when I bought appliances and furniture. He sat with my children to watch television and even read to them at bedtime. And we had sex at his place. A lot. On every surface not littered with the books he voraciously collected but never read. It seemed to me we were a couple. Yay.
But in the University of the Philippines Mindanao, where we both taught, he made sure everyone knew what we really were. When we all needed to get a new ID card printed because we had a new chancellor, he placed my name under his 'In Case of Emergency' contact. And then below my name, he indicated in parentheses 'neighbour'.
I didn't know at that time that those were the good times.
After two years of dancing around the issue, he finally said 'I love you'. I felt triumphant. I had been telling him I loved him after we had sex (Every. Fucking. Time) because I did love him. But I must admit I was hoping he would at some point submit under post-coital duress, which he eventually did. I realise now I had made him my project. I wanted to be the woman who 'achieved' this elusive and accomplished bachelor-poet, who was notorious for 'not doing relationships' and on whom I'd had a schoolgirl crush. I didn't care that he was twenty years older, or that he called me a fat and whiny spoiled brat. I harboured the illusion that if R loved me, I must be somebody – some woman. Abi nako.
It should have gotten better, what with the love now official. But instead it felt like I had released the Kraken. R started acting territorial towards me, asking all the time where I went, what I was doing, who I was with. He threw a fit every time he saw me looking at my phone and texting, demanding to know who it was. Once, when I dropped by his house before work, he remarked that my skirt was too sheer, saying, 'Wala ka bang kamison?' He demanded I wear a chemise under the dress, or change my outfit. But I hadn't worn a kamison since I was twelve. When we were climbing stairs or escalators, he would tell me to close my legs tightly so that other men wouldn't be able to peep at my crotch, because 'that's what men do'.
Every time I 'disobeyed' him, he would break up with me. Then he wooed me back after three days. I had my very own Stanley Kowalski, though he was careful never to physically strike me. In the course of our six-year on-again, off-again relationship, he broke up with me at least thirty- six times. But he insists it was because I refused to change.
I did try to change for him. The first two years. I wanted him to love me. Once, another male poet, who knew early on about our 'thing', challenged me, 'Paligayahin mo siya – make him happy'. I should have been offended by it, but at that time I thought it was quite the privilege.
What made him happy was when I obeyed him dutifully. I was his project too. He wanted to fix me, calling himself at the beginning my 'bogey- man hic et nunc'. I did try to, in his own words, 'shape up'. An old friend visited me in 2008 and she was incredulous: 'I don't even recognise you anymore, Joy Cruz.'
Jhoanna,' I corrected her. 'I don't use Joy anymore.'
Once, at the university, I was walking on the covered path and someone called out, 'Joy, Joy!' I didn't even look, but it was indeed me he was calling to. At that time I thought it had really worked. I was a new woman. This was my new life. Abi nako.

I KEPT FAILING. Something in my spirit resisted. How could I obliterate who I was, after all? And why was I never good enough for him? I admit my occasional faithlessness and deceitfulness, which he found out about because he read my journal. Particularly hurtful was when I had to leave suddenly for Manila for my brother's wake and I didn't think to hide the journal. He said he just knew I had left it out for him to read, that it was my 'cry for help'. I altogether did not deserve R. But all my friends (especially my mother) said he did not deserve me.
In fairness to R, he did try to make it work; he even went to counselling with me twice. Then he made the grandest gesture of his life: he bought the house he had been living in for the past ten years and put it in my name. 'Think of it as a proposal,' he added. It was the closest we came to getting married. And then he broke up with me every week thereafter.
He soon took back the gift, probably thinking I didn't deserve it. Three months after we signed the deed of sale together, he spent (another) 60,000 pesos (about $1,700) on lawyer's fees to transfer it to his niece.
I didn't think we would get back together again after that grand gesture of lack of faith. But maybe I wanted to stand by the choice I had made. On bad days I really thought I did move to Davao for love. I didn't want to have another failed home for my kids; it filled me with guilt. Yet I also knew that a house in ruins is not where I want to raise my children.
So, in December 2010, before Christmas (as usual), when he broke up with me again because he was once again suspecting that I was having an affair, I told him that this was going to be the last time. He insisted on telling the kids about it on Christmas Eve, despite my pleas. My daughter, aged ten, said, 'Nanay, if you get back with Tito R again I will never believe anything you say.'
This gave me strength to stay away. Even my daughter knew there was something terribly wrong with the relationship. What was I teaching her about being a woman? Then R declared he didn't want to have anything to do with me because I'm a whore and a 'lying, deceitful piece of shit'. This was how he always viewed me. But I refused to believe him anymore. I was finished with his version of me. For about two years.
Then in a moment of madness and desperation, I succumbed once again to his pleas. He promised he had changed. He said: 'It is time to give the children a stable family home.' The trump card.
We made a big public show of our getting back together. We announced it on Facebook. To this day, it is the photo that has collected the most 'likes' on my account. But I also received many personal messages from concerned friends asking, 'What are you doing?'
It was great, that reunion in May 2012. We revelled in our renewed vows, both thinking that the time we had spent apart had taught us what we needed in order to be able to love each other. Then after three weeks he broke up with me again. Because of Facebook. He didn't like a status I had posted: 'At the University Freshman Convocation. It was my first time to sit on stage at the atrium as the University Council representative to the Executive Committee. Interesting view! But I made sure I wore pants so as not to give everyone else an undesirable view! Hahaha.'
It was enough to trigger him. Our argument dovetailed into all the old issues and before I knew it, he proclaimed, 'You haven't changed! I break up with you!'
'Are you sure? It has only been three weeks since we got back together.' 'We will tell the kids tomorrow,' then he walked away in a huff.
'This is the last time you are walking out of my house,' I shouted after him.
After three days, he was asking for me back.
But this time, this time I was through with him.
In Cebuano, 'abi' means to misread. But they also have a word, 'abi-abi,' which means to welcome someone. Despite my doomed literary romance, all was in fact well in the life I had chosen in Davao. My book of stories and a poetry chapbook were published, I won my long-awaited Palanca literary award for an essay, I received tenure at the state university, became head of the Davao Writers Guild then regional co-ordinator for the National Committee on Literary Arts. I was cast in an independent film where I got my two minutes of fame on the big screen, and I even did a local televi- sion commercial for instant noodles. In 2014, I bought my own house. But best of all, I have found what I thought I lost. Davao was large enough to welcome me and my wishes home. And it taught me that I was truly something. Some woman.
About the author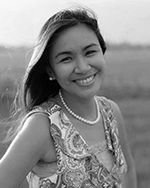 Jhoanna Lynn B Cruz's first book, Women Loving: Stories and a Play (Anvil Publishing, 2010), is the first single-author anthology of lesbian-themed writing in...
Stay up to date with the latest, news, articles and special offers from Griffith Review.