A special series in celebration of the International Year of Indigenous Languages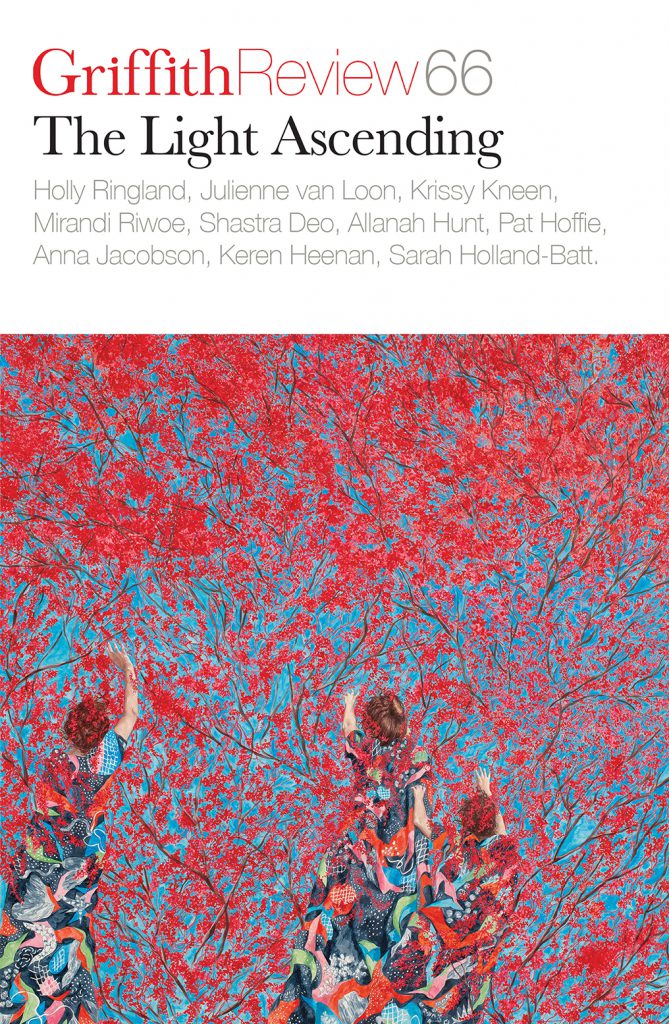 Published 20191105
ISBN: 9781925773804
Extent: 264pp
Paperback (234 x 153mm), eBook
Aboriginal and Torres Strait Islander readers are advised that this essay contains the names of people who are deceased.
THIS YEAR WAS always going to be significant – 2019 is the United Nations' International Year of Indigenous Languages. It has been a time to fight for two-way education, cultural recognition and community leadership, and to discuss the future of languages in this country. The PULiiMA Indigenous Language and Technology Conference on Larrakia country in Darwin was a huge event this year, with 600 delegates from language groups, language centres, linguistic programs and schools around the country. Our own voices were heard, too, from the Tiwi Strong Women's Choir – who sing in language to preserve their culture – to a language program in the Anangu Pitjantjatjara Yankunytjatjara (APY) Lands to preserve sign languages. This conference was four days of not having enough time to learn and discover the powerful and self-determined programs being community-run and led throughout Aboriginal and Torres Strait Islander language groups.
The conference ended with the National Indigenous Music Awards in Darwin, where hundreds of locals celebrated with the likes of Artist of the Year winner Baker Boy, who sung in Yolngu-Matha language. The awards also honoured Wiradjuri musician Mojo Juju, who won Album of the Year and whose song 'Native Tongue' took out Song of the Year.
Two veteran performers and friends, Archie Roach and Jack Charles, also shared the stage that night. This was an important moment for literature, too – these two men would both release memoirs in the following months about their triumphs and disasters, their pain and survival: Jack Charles's Born-again Blakfella (Viking) was released in August, and Archie Roach's Tell Me Why: The story of my life and my music (Simon & Schuster) was released in November. Both became instant bestsellers.
While Born Again Blakfella's prologue is a humorous journey through Charles's criminal years, the first sentence of chapter one immediately digs its boots in to arrest the reader with an all-too-common backstory: 'I was snatched like a little lamb from the breast of my young mother, Blanchie Charles, at the tender age of four months.'
In Tell Me Why, chapters begin with song lyrics and then trail off into episodes of Roach's life and career. Chapter one begins with the lyrics of 'Took the Children Away' and reveals a magical episode when Roach met his adoptive brother, Noel, by accident in a courthouse. The memoir is written in stunningly simple prose, the stories perfectly rendered.
Both these memoirs are blood-and-bones essential reading – they break the reader's heart and make them laugh and cry and then laugh again. We are so privileged to have these two books arrive in the same year: they are timeless, beautifully brutal and honest.
Other essential books from 2019 are journalist Stan Grant's non-fiction works Australia Day (HarperCollins), published in April, a conversation with the country about our history and the struggle for reason and belonging; and On Identity (MUP), published in May, a slim but sturdy volume on community, society and self. Both pick up after Grant's other recent political bestseller, Talking to My Country (HarperCollins, 2016), shook the foundations of Australia's mythos.
In March, Wiradjuri boxing champion Wally Carr's memoir My Longest Round (Magabala) was published, a touching portrait of escaping the welfare system, Sydney's Redfern community and Carr's success.
In June, Tony Birch's The White Girl (UQP) was released to critical acclaim. I feel this is his most delicate book to date – he writes with a deep tenderness about the strength of matriarchs in Aboriginal history. It is a perfectly realised novel from a master storyteller.
Apalech man and university lecturer Tyson Yunkaporta's Sand Talk (Text Publishing) came out in September. This history book is full of Aboriginal philosophy and complex practicality relating to family, environmental management and self-government. It is a work to think and talk about for a long time to come.
In October, the late Wiradjuri writer Kerry Reed-Gilbert's The Cherry Picker's Daughter (Wild Dingo Press) was released posthumously. In this memoir, Reed-Gilbert paints a picture of hard work and determination, with unity giving her family strength and dignity to face their hardships. It is a brilliant legacy of her own life's work and that of her father, Kevin Gilbert.
Leah Purcell's The Drover's Wife  (Penguin) will be released in December. Purcell knows her subject well – as a child, she was read Henry Lawson's story by her mother, and it has become a great muse for her as an adult. Purcell excels in bringing the original play and the bush itself to life in novel form, though reimagined in an incredible racial sphere. Purcell's version involves a reckoning with the self to great effect – as strong Aboriginal women, the author and protagonist both claim the story as their own.
In poetry this year, there have been honours, new releases and exciting developments. In January, Gunai woman Kirli Saunders released Kindred (Magabala), a volume that blends language and languid prose. Next year, Saunders will release a young-adult verse novel, Mother Speaks (Magabala). Poet and essayist Alison Whittaker won the Judith Wright Calanthe Award for a Poetry Collection in the 2019 Queensland Literary Awards for Blakwork (Magabala, 2018). This collection features fierce and linguistically playful lines, such as the following:
I love a sunburnt country
I love a sunburnt country
That is mine but not for me.
That same awards night, Mununjali Yugambeh writer Ellen van Neerven won the Queensland Premier's Young Publishers and Writers Award and will release her next poetry collection, Throat, in 2020 (UQP). Van Neerven has previously worked as an editor for the black&write! program at the State Library of Queensland, and the work being stewarded by this program and by the editors themselves is astounding. In my looking towards the future of our writing, I keep returning to black&write! – it is a wellspring of future voices, and publishers should be paying attention. Its current editor interns are Jasmin McGaughey, a Torres Strait Islander woman from the Kulkalgal nation, and Allanah Hunt, a Barkindji woman who won the 2018 Text/Writing NSW Boundless Indigenous Writer's Mentorship and the 2018 Nakata Brophy Prize for Young Indigenous Writers, and who was a 2019 Griffith Review Novella Project VII winner. Hunt has an unpublished novel on the horizon titled Forever and Ever.
There is also Gunai woman Jannali Jones, whose debut novel My Father's Shadow (Magabala) came out in August after Jones won a 2015 black&write! Writing Fellowship for the unpublished manuscript. Claire G Coleman – whose debut novel, Terra Nullius (Hachette, 2017), was also the result of a black&write! Fellowship – released her second novel, The Old Lie, in August (Hachette). This work is a dystopian space opera about colonisation and warfare, illustrating Coleman's knack for pace and setting. Much like Anita Heiss's 'choc lit' series, Coleman is reaching a previously untapped audience with verve.
The Nakata Brophy Prize has also been successful in producing talented young writers, including Kalkadoon man John Morrissey and Bundjalung poet, educator and researcher Evelyn Araluen, who won the 2018 Judith Wright Poetry Prize and a 2018 Wheeler Centre Next Chapter fellowship.
LOOKING AHEAD TO 2020, Red Room Poetry will release a poetry anthology edited by Wiradjuri author of Purple Threads (UQP), Jeanine Leane; and Yolngu-Matha speaker and Djapu writer from East Arnhem Land, Melanie Mununggurr-Williams, will release her highly anticipated debut poetry collection with Penguin.
Later in 2020, Bruce Pascoe's new novel, Imperial Harvest (Magabala), will be published. This novel is a gripping story of war, travel and love, and new editions of Pascoe's classic novels, including Earth and Shark, will be re-released.
Magabala is also reissuing the Australian classic Bran Nue Dae to mark the thirtieth anniversary of the national stage production, which will return to theatres in 2020. This release is particularly poignant given the recent losses of original cast members Ningali Lawford-Wolf and Stephen Baamba Albert.
We have produced many future classics over the last few years, and will continue to read books from our greatest storytellers: Kim Scott, Alexis Wright, Tony Birch, Melissa Lucashenko, Anita Heiss, Jarod Thomas and Bruce Pascoe.
I believe we are beginning to see the first publications from our future literary leaders. I have my ear to the ground for these young people, and so should you. They include Darumbal and South Sea Islander journalist Amy McQuire, whose recent essay for Griffith Review 65: Crimes and Punishments, 'White justice, black suffering: Extracting false confessions', was shortlisted for the Walkley Award for Coverage of Indigenous Affairs.
Another young person to watch is Gunai, Gunditmara, Wiradjuri and Yorta Yorta writer Nayuka Gorrie, whose work spans social commentary on black, queer and feminist politics, and television writing. They are a 2018 Next Chapter recipient and are finishing their book of essays as part of this. Their work appears in Going Postal (Brow Books, 2018) and Growing Up Queer in Australia (Black Inc., 2019).
Grace Lucas-Pennington is a writer and editor on the rise. A young Aboriginal woman of Bundjalung/European descent and the current black&write! editor at the State Library of Queensland, Lucas-Pennington was highly commended in Queensland Poetry Festival's 2017 Oodgeroo Noonuccal Indigenous Poetry Prize. In her poem, 'On Arrival', she writes:
They did not understand us,
or we them.
But to hope is to open
and through it we are opened.
So it began.
I hope to read books in the future by Wangatha, Yamatji, Noongar and Gidja actress Shareena Clanton, a fierce and articulate voice with plenty to say, and by Yorta Yorta man Bryan Andy, a freelance writer and current convenor of OutBlack, an LGBTIQ social support and advocacy group for Aboriginal and Torres Strait Islander peoples in Victoria.
Yorta Yorta journalist Daniel James is another to watch: James won The Saturday Paper's 2018 Horne Prize for 'Ten More Days', and his writing is compelling and hopeful.
IN 2019, OUR young people carved their own place in the literary landscape and celebrated their unapologetic voices, their unique identity and one another.
So we will continue to keep telling the stories that you need to read, and that we want to tell, and to usher in the next generation of voices.
This is our responsibility and accountability to our ancestors, and to the past: that there must be a future.
More from author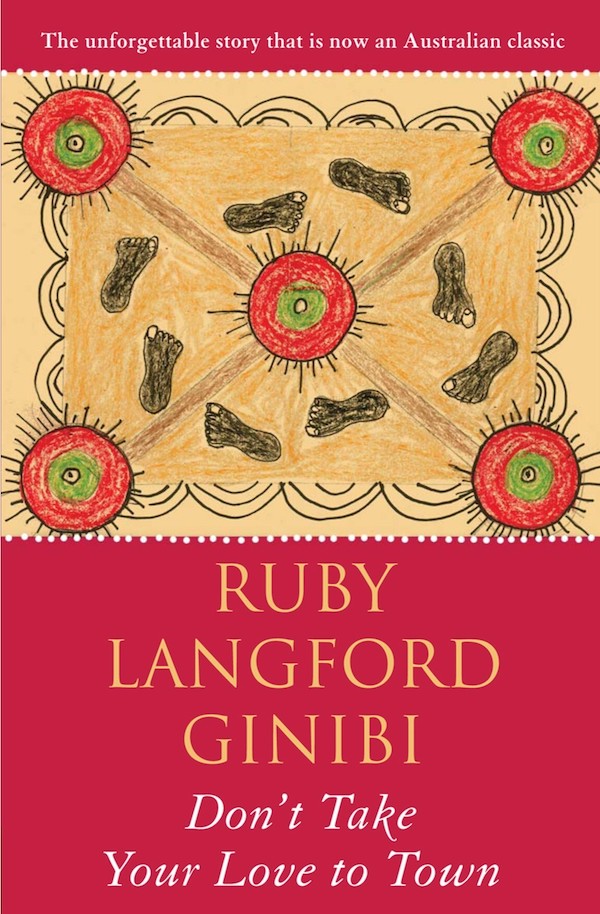 N 1988, DON'T Take Your Love to Town became the first of five autobiographies that Ruby Langford Ginibi would have published during her almost thirty-year career as a writer, Aboriginal historian, activist and lecturer. Indeed it was this first book, her life story covering five generations of familial bonds, written in what would become her trademark conversational style, which would have a historic impression on Indigenous literature in Australia.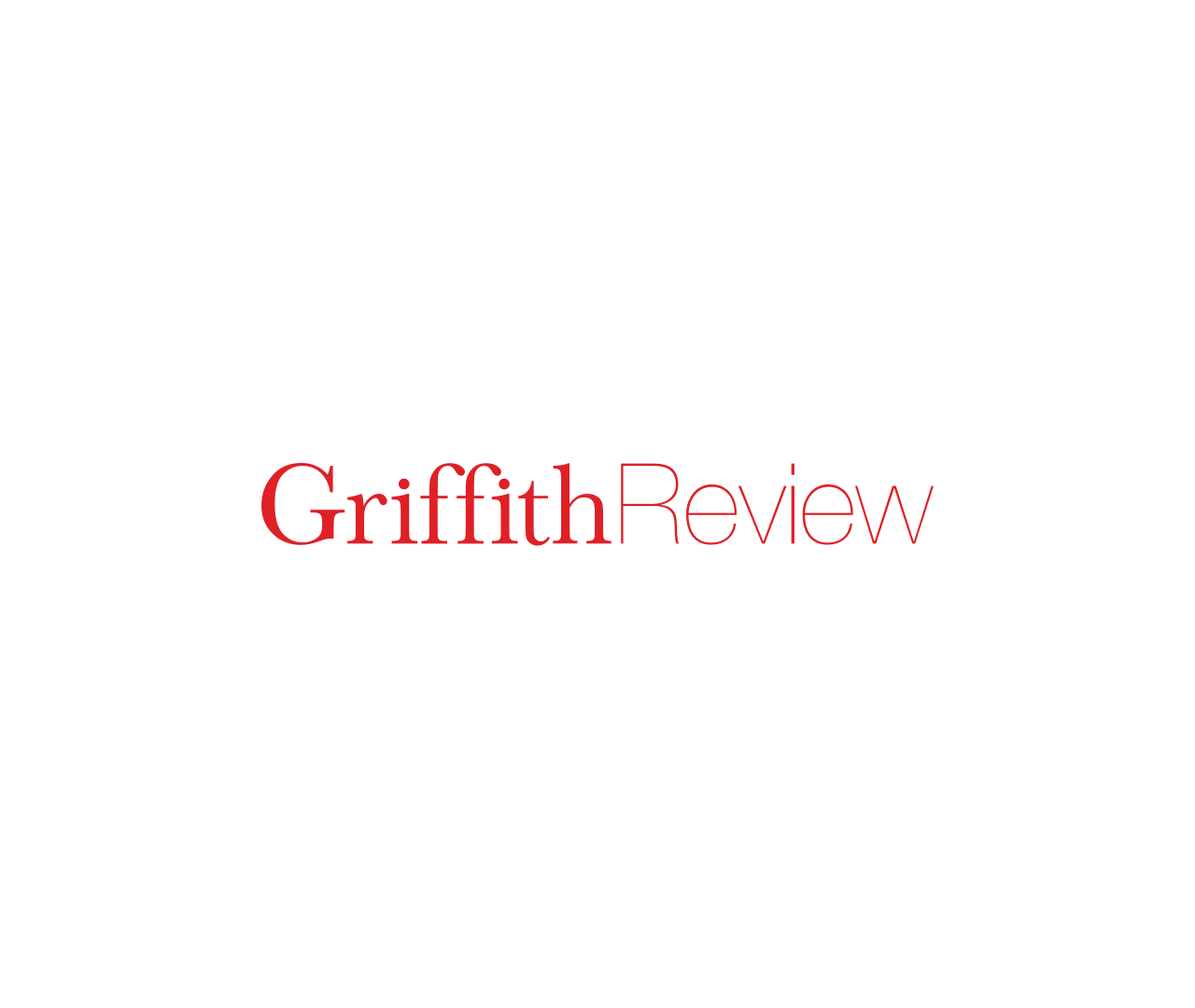 IntroductionClick here to listen to Editor Ashley Hay read 'In the small hours: Stories from madrugada'. THIS MORNING, I was up at 5 am. The city sky was...
Stay up to date with the latest, news, articles and special offers from Griffith Review.