Submissions
Griffith Review is designed to foster and inform public debate and to provide a bridge between the expertise of specialists and the curiosity of readers. We wish to give writers the space to explore issues at greater length, with more time for reflection than is possible under the relentless pressure of daily events. Our aim is to provide the opportunity for established and emerging writers, thinkers and artists to tease out complexity and contradiction and propose new ways of thinking and seeing. Check out our writers' guidelines for further information.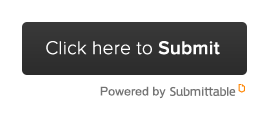 ---
Future editions
Four times a year, Griffith Review provides a new perspective on some of the most fascinating issues of the day, featuring different voices every time. We seek submissions of essays and creative non-fiction, reportage, fiction, poetry, memoir and picture stories that address this year of change.
Griffith Review 73: Hey, Utopia!
There's no place like utopia. Coined by Sir Thomas More in the sixteenth century, the word is a play on the Greek for no place and good place – but is an ideal society really so unattainable?
This edition of Griffith Review visits utopias old and new, near and far, to explore the possibilities and pitfalls of imagining a better future. From Plato's Republic to JG Ballard's High Rise, from the Indus Valley Civilisation that thrived in the Bronze Age to the failed countercultural dream of Drop City in the 1960s, utopian thinking has long influenced how we see the world. Where will it take us next? And do we even want to go there?
What do our visions of utopia look like today? How can we disentangle the practical realities from the pipe dreams? What are the dangers of utopianism? How do questions of sustainability, gender equity and economic justice shape our visions of an ideal society, a new politics? Can imagination save us in the end?
Griffith Review 73: Hey, Utopia! asks you to consider other ways the world can be. We're looking for new work that responds to the theme in the form of essays, reportage, creative non-fiction, fiction, memoir, visual essays and poetry.
Submissions now closed 
Publication date: August 2021
Griffith Review 74: Escape Routes
Sometimes, we all need to get away...
Griffith Review 74: Escape Routes plots the course of our daydreams, our transformations and our jailbreaks. It takes us across borders and through open minds to places once out of reach. As restrictions lift and confines ease, it lights out for the territory, heading over the horizon to access new worlds.
Where are we now, and where do we want to be tomorrow? And who do we want to be when we get there? As another testing year comes to an end, this edition celebrates what might come next.
Please note that we won't be doing a general call-out for this edition, only a poetry call-out, as Escape Routes will feature the winners of the 2021 Emerging Voices competition.
Poetry submissions open: 1 July
Publication date: November 2021