Submissions
Griffith Review is designed to foster and inform public debate and to provide a bridge between the expertise of specialists and the curiosity of readers. We wish to give writers the space to explore issues at greater length, with more time for reflection than is possible under the relentless pressure of daily events. Our aim is to provide the opportunity for established and emerging writers, thinkers and artists to tease out complexity and contradiction and propose new ways of thinking and seeing. Check out our writers' guidelines for further information.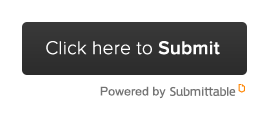 ---
Future editions
Four times a year, Griffith Review provides a new perspective on some of the most fascinating issues of the day, featuring different voices every time. We seek submissions of essays and creative non-fiction, reportage, fiction, poetry, memoir and picture stories that address our changing themes.
---
Griffith Review Online: 2023 Contributor Pitches
Griffith Review is getting a digital reboot – and to celebrate, we're looking for three regular online contributors in 2023. If you've got a strong voice and can bolster our record of offering fresh takes on big ideas, we want to hear from you.
As one of our chosen three, you'll write us four non-fiction pieces (of 800–1,000 words each) across the year. These pieces will complement our print publishing program, but aren't tethered to our quarterly edition themes – they can cover subjects as diverse, esoteric or topical as you like. What we want is criticism, commentary and analysis that offers new perspectives on the issues and challenges of our crisis-rich times.
If this sounds like a brief you were born to meet, this is what we'd like you to send us:
• a short (no more than 250 words) statement that tells us who you are and why you want to write for us
• four short pitches (no more than 150 words each) for potential 2023 pieces
• a short (no more than 500 words) writing sample that shows us what you can bring to our new digital platform.
We'll pay each contributor $500 per article ($2,000 total for four pieces). We'll notify our three successful contributors in January 2023 (and we'll continue to commission single pieces or clusters of articles from a diversity of writers throughout the year).
Submissions close at 11.59PM AEST on 2 December 2022 and should be made via Submittable.
---
Griffith Review in 2023
We're pleased to announce our themes for next year.
Griffith Review 79: Counterfeit Culture

 

(Feb): lifting the curtain on fakes, frauds and forgeries
Griffith Review 80: Creation Stories

 

(May): exploring the stories we tell ourselves about our place in an uncertain world
Griffith Review 81: The Leisure Principle

 

(Aug): revisiting the utopian ideal of the leisure society
Griffith Review 82: Animal Magic (Nov): examining our complex relationships with creatures great and small
Griffith Review 79 is off to the printer shortly, but we'll be opening call-outs for Creation Stories in December and for The Leisure Principle and Animal Magic in the first half of 2023. Please keep an eye on our newsletter (subscribe here for free) and on social media (@griffithreview on Twitter, Facebook and Instagram).