Submissions
Griffith Review is designed to foster and inform public debate and to provide a bridge between the expertise of specialists and the curiosity of readers. We wish to give writers the space to explore issues at greater length, with more time for reflection than is possible under the relentless pressure of daily events. Our aim is to provide the opportunity for established and emerging writers, thinkers and artists to tease out complexity and contradiction and propose new ways of thinking and seeing. Check out our writers' guidelines for further information.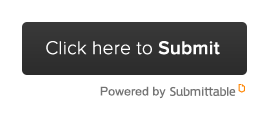 ---
Future editions
Four times a year, Griffith Review provides a new perspective on some of the most fascinating issues of the day, featuring different voices every time. We seek submissions of essays and creative non-fiction, reportage, fiction, poetry, memoir and picture stories that address this year of change.
2021
Griffith Review 72: States of Mind
Edited by Ashley Hay
Ask yourself this: What state am I in? And how much is it a reaction to the state of the world today?
This edition of Griffith Review examines how we conceptualise our psychological, existential and political condition. Anxiety and depression are on the rise in Australia and across the globe; digital media has created a pandemic of loneliness and disconnection; ideological extremism is widening our divisions and threatening our democracies; and all the while, the wellness industry is spinning everything from mindfulness to minimalism into big business.
How do these forces help or hinder our psychological equilibrium? What salves do we seek for our own survival or simply to make ourselves feel better, from medical interventions to personal reinventions? How can we ensure the sustainability and effectiveness of our mental health responses – from policy and pharmacy through to prevention? And what does this all mean for the years that lie ahead?
Griffith Review 72: States of Mind will explore the parameters of our cognitive landscapes and how far they might take us. We're looking for new work that responds to these ideas in the form of essays, reportage, creative non-fiction, fiction, visual essays and poetry.
We look forward to reading your work soon. Submit via Submittable by 14 December 2020.
Submissions open: 19 October 2020
Submissions close: 14 December 2020
Publication date: May 2021
Griffith Review 71: Animal, Vegetable, Mineral, More
Edited by Ashley Hay
Submissions are now closed.
Publication date: February 2021