Submissions
Griffith Review is designed to foster and inform public debate and to provide a bridge between the expertise of specialists and the curiosity of readers. We wish to give writers the space to explore issues at greater length, with more time for reflection than is possible under the relentless pressure of daily events. Our aim is to provide the opportunity for established and emerging writers, thinkers and artists to tease out complexity and contradiction and propose new ways of thinking and seeing. Check out our writers' guidelines for further information.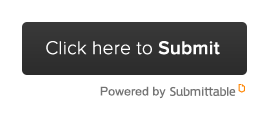 ---
Future editions
Four times a year, Griffith Review provides a new perspective on some of the most fascinating issues of the day, featuring different voices every time. We seek submissions of essays and creative non-fiction, reportage, fiction, poetry, memoir and picture stories that address this year of change.
Griffith Review 77: Real Cool World (published in partnership with the Australian Antarctic Division) **POETRY ONLY**
Real Cool World will explore Antarctica as a place and as a canvas for imagination. This vast, dry continent drives much of the Earth's weather, part litmus test for change at the world's extremities and part canary in the coalmine. If stories about Antarctica illuminate much of the rest of the planet's past and future, they also create a space to play out human ideas of exploration, investigation and fantasy.
You can submit up to four individual poems, each no longer than two pages.
Submissions close: 11.59 pm AEST, 13 May 2022. Submit here via Submittable.
Publication date: August 2022