Submissions
Griffith Review is designed to foster and inform public debate and to provide a bridge between the expertise of specialists and the curiosity of readers. We wish to give writers the space to explore issues at greater length, with more time for reflection than is possible under the relentless pressure of daily events. Our aim is to provide the opportunity for established and emerging writers, thinkers and artists to tease out complexity and contradiction and propose new ways of thinking and seeing. Check out our writers' guidelines for further information.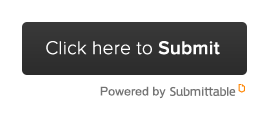 ---
Future editions
Four times a year, Griffith Review provides a new perspective on some of the most fascinating issues of the day, featuring different voices every time. We seek submissions of essays and creative non-fiction, reportage, fiction, poetry, memoir and picture stories that address our changing themes.
Review 79: Counterfeit Culture
'A faker,' said Orson Welles, 'makes fools of the experts. So, who's the expert? Who's the faker?'
This edition of Griffith Review lifts the curtain on fakes, frauds and forgeries. Counterfeit Culture treads the tightrope between art and lies, exploring the appeal of stories, objects, bodies or experiences that offer the false promise of authenticity. How do we define what's real and what's not in a time of influencers and identity scams, counterfeits and cosmetic surgeries, disinformation and threats to democracy? From the imitation game and the uncanny valley to con artistry, trickery and scams, artifice makes the world go round – but perhaps all is not as it seems.
With a magician's flourish and a smooth sleight of hand, Counterfeit Culture unveils the agony and the ecstasy of the unreal. Can you spot the fake? And does it matter?
Full submissions only – no pitches, please.
Things for you to note:
We're looking for non-fiction that responds to the theme.
We're looking for fiction, too, but it doesn't have to respond to the theme (what we're mostly interested in is how much we love your story).
In either case – fiction or non-fiction – we'd prefer pieces that are no longer than 4,000 words maximum (they can, of course, be much shorter than this).
We'll let you know the outcome of your submission within eight weeks of the call-out closing date.
Attention poets! We'll be opening a separate poetry call-out in October – keep an eye on our social media and newsletter for more details soon.
Submissions close: 11.59 pm AEST, 30 September 2022
Publication date: February 2023
Submissions will only be accepted via Griffith Review's Submittable page.