Submissions
Griffith Review is designed to foster and inform public debate and to provide a bridge between the expertise of specialists and the curiosity of readers. We wish to give writers the space to explore issues at greater length, with more time for reflection than is possible under the relentless pressure of daily events. Our aim is to provide the opportunity for established and emerging writers, thinkers and artists to tease out complexity and contradiction and propose new ways of thinking and seeing. Check out our writers' guidelines for further information.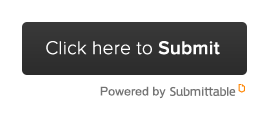 ---
Future editions
Four times a year, Griffith Review provides a new perspective on some of the most fascinating issues of the day, featuring different voices every time. We seek submissions of essays and creative non-fiction, reportage, fiction, poetry, memoir and picture stories that address our changing themes.
---
Griffith Review 80: Creation Stories – POETRY
'Urge and urge and urge, / Always the procreant urge of the world.' – Walt Whitman 
'The ceaseless tossing of primordial seeds / Amid the mightier void…' – Lucretius 
From the Epic of Gilgamesh to Hesiod's Theogony to Lucretius' De rerum natura, poetry – with its connections to sacred ritual – has been the privileged medium for thinking about the origins of the universe and humanity's place within it. The rich store of poetic genres and traditions from around the world remains a vital part of our heritage as a species. Yet in their attunement to the divine and ecstatic, poems shake us out of our anthropocentric complacency, showing the precarity of human existence when placed at the mercy of cosmic forces. 
On our twentieth anniversary, we invite poetry submissions to our eightieth edition which will map 'Creation Stories' from archaeology and astronomy to AI and transhumanism, from the preservation of traditional knowledge to the intricacies of postmodern identity. Though submissions need not be themed, we welcome poems that scan the stars above and the earth below for tell-tale signs of where we've come from and where we might be headed. 
You can submit up to four individual poems, each no longer than two pages.  
Submissions close at 11.59 pm AEST, 6 February 2023  and should be made via Submittable.
---
Griffith Review in 2023
We're pleased to announce our themes for this year.
Griffith Review 79: Counterfeit Culture

 

(Feb): lifting the curtain on fakes, frauds and forgeries
Griffith Review 80: Creation Stories

 

(May): exploring the stories we tell ourselves about our place in an uncertain world
Griffith Review 81: The Leisure Principle

 

(Aug): revisiting the utopian ideal of the leisure society
Griffith Review 82: Animal Magic (Nov): examining our complex relationships with creatures great and small
We'll be opening submissions for The Leisure Principle and Animal Magic in the first half of 2023. Please keep an eye on our newsletter (subscribe here for free) and on social media (@griffithreview on Twitter, Facebook and Instagram).