Submissions
Griffith Review is designed to foster and inform public debate and to provide a bridge between the expertise of specialists and the curiosity of readers. We wish to give writers the space to explore issues at greater length, with more time for reflection than is possible under the relentless pressure of daily events. Our aim is to provide the opportunity for established and emerging writers, thinkers and artists to tease out complexity and contradiction and propose new ways of thinking and seeing. Check out our writers' guidelines for further information.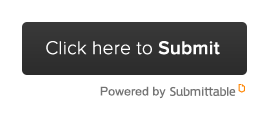 ---
Future editions
Four times a year, Griffith Review provides a new perspective on some of the most fascinating issues of the day, featuring different voices every time. We seek submissions of essays and creative non-fiction, reportage, fiction, poetry, memoir and picture stories that address our changing themes.
Griffith Review 78: A Matter of Taste
Food is more than a matter of taste. From the comfort of the kitchen to the theatre of the restaurant, the glamour of the TV studio to the gloss of the cookbook page, the ways we frame and consume stories about food shape our cultural histories as much as our personal identities.
Griffith Review 78 explores food as spectacle and status symbol, as fad and fantasy, as capital and cultural currency. We're looking for essays, reportage and fiction that respond to the theme in creative and compelling ways, and we're particularly interested in pieces that address the following areas (generally or specifically):
celebrity chefs
competitive cooking shows
cannibalism
food and class
food and structural racism
food critics.
(But we're also open to pieces that explore other aspects of the theme – what moves us most of all is excellent writing and original thinking.)
If we are what we eat, then who are we in the twenty-first century? From sautéed and sous vide to nothing but raw, Griffith Review 78 is preparing to plate up.
Submissions will only be accepted via Griffith Review's Submittable page.
Submissions open: 1 June 2022
Submissions close: 1 July 2022
Publication date: November 2022
(We'll be opening a separate poetry call-out in July.)