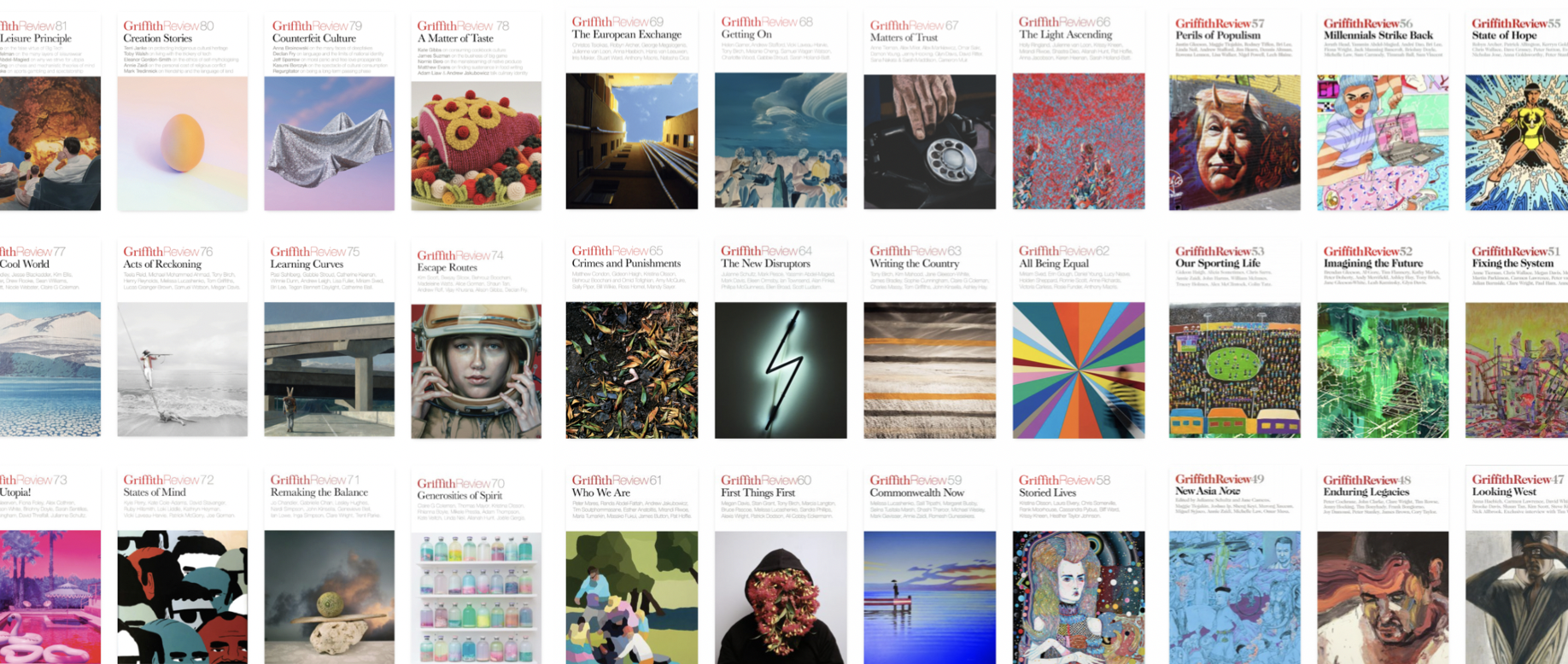 Your gift subscription starts with The Leisure Principle, which is packed with great reads on the paradox of work–life balance – including Richard King on machine intelligence, Drew Rooke on the multi-million-dollar business of online gambling, and musician Dave Graney on artistic inspiration and practice.
In addition to the subscription editions, we'll send you or your dad a copy of Griffith Review's very special twentieth anniversary edition, Creation Stories (worth $27.99).
AND, as one of our favourite people – a Griffith Review subscriber – Dad will have digital access to every story we've ever published. That's two decades' worth of great writing and ideas from some of Australia's best thinkers.
To take 20% off a gift subscription and receive a free copy of Creation Stories, simply enter coupon code DAD23 at checkout.
(Psst: you can buy this gift for yourself – we won't tell!)
Offer expires 11:59 pm on 03/09/23 or while stock is available. T&Cs apply.
...and here's a sneak peek at some of the themes and writers in upcoming editions!
Griffith Review 82: Animal MagicVisiting habitats near and far, wild and domestic to examine our complex interactions with creatures.
Griffith Review 83: Past PerfectWhat fuels our love affair with recycling our history? What periods do we choose to romanticise, and how do our rose-tinted glasses occlude reality?
Featuring new work from Geraldine Brooks, Benjamin Law, Elizabeth Tan, Ronnie Scott, Melanie Saward, Chris Flynn, Laura Jean McKay and many more.
Stay up to date with the latest, news, articles and special offers from Griffith Review.