Acts of Reckoning at Northern Territory Writers Festival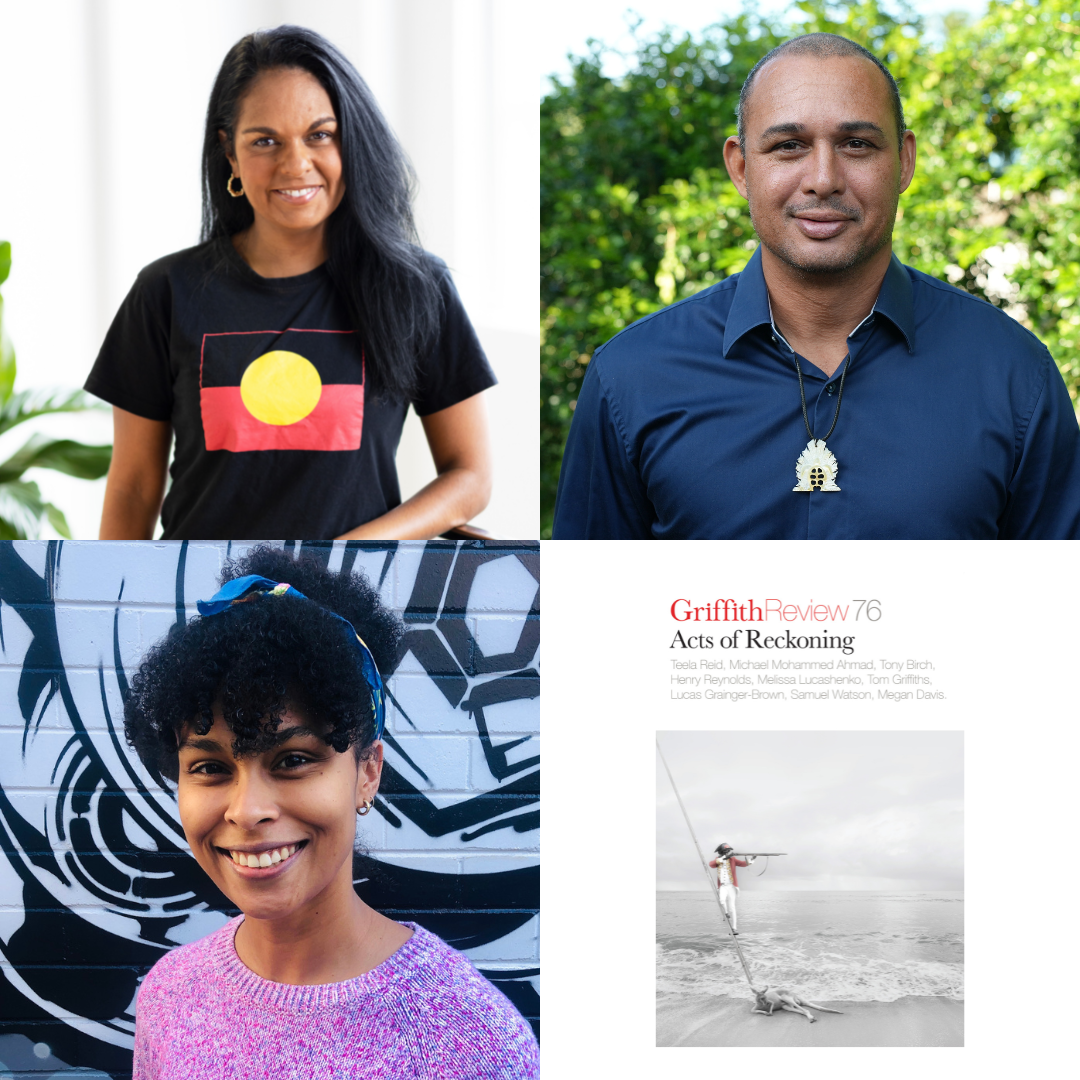 Featuring: Teela Reid, Thomas Mayo and Jasmin McGaughey
Four years on from the Uluru Statement from the Heart, important questions remain. How can we begin to imagine a better future without full recognition of the past? And how can this reckoning take place in an era of quick assumptions and divides, alternative facts and cancellations? Join three thought-provoking contributors to Griffith Review 76: Acts of Reckoning for a timely and wide-ranging discussion of the multifaceted issues at play in Australia's journey towards reconciliation.
About the panellists
Teela Reid is a proud Wiradjuri and Wailwan woman, a senior solicitor at Chalk & Behrendt and the inaugural First Nations Lawyer in Residence at the University of Sydney Law School. She is the co-founder of @blackfulla_bookclub, a platform that honours First Nations ancestors as the original storytellers.
Thomas Mayo is a Torres Strait Islander man born on Larrakia Country in Darwin. He is the author of Finding the Heart of the Nation and Finding Our Heart as well as Freedom Day: Vincent Lingiari and the Story of the Wave Hill Walk-Off (with Rosie Smiler) and editor of the collection Dear Son: Letters and Reflections from First Nations Fathers and Sons, all published by Hardie Grant.
Jasmin McGaughey is a Torres Strait Islander and African American writer and editor. In 2019 she was a black&write! editorial intern and a Wheeler Centre Next Chapter recipient. She has written for Overland, Kill Your Darlings and SBS Voices.
Stay up to date with the latest, news, articles and special offers from Griffith Review.