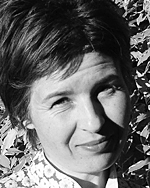 Tegan Bennett Daylight lives in Katoomba, New South Wales.
She is the author of several books for children and teenagers, and the three novels Bombora (Allen & Unwin, 1996), What Falls Away (Allen & Unwin, 2001) and Safety (Random House, 2006). Her short stories and critical writing have been collected in many journals and anthologies.
She teaches in the Creative Writing program at the University of Technology, Sydney.
---
Pieces by Tegan Bennett Daylight
Keeping faith with words
Edition 64: The New Disruptors