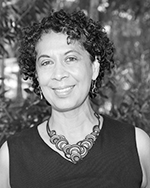 Suvendrini Perera is a professor of cultural analysis and the acting director of the Australia-Asia-Pacific Institute at Curtin University.
She attended the University of Sri Lanka and completed her PhD at Columbia University, New York. Her most recent publication is a co-edited anthology, At the Limits of Justice: Women of Colour on Terror (Toronto University Press, 2014). 
Her book on survival media will be published by Palgrave in 2015.
---
Pieces by Suvendrini Perera