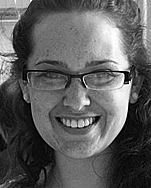 Sophie Rigney is a Melbourne-based Tasmanian.
She is undertaking a PhD at the University of Melbourne, where her research examines the procedural rights of the accused, and the role of fairness, in international criminal trials.
Between 2009-2011, Rigney was a defence lawyer at the International Criminal Tribunal for the Former Yugoslavia, based in the Netherlands. She returns home to Hobart regularly.
---
Pieces by Sophie Rigney
Big thought and a small island
Edition 39: TASMANIA – The Tipping Point?