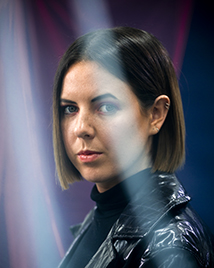 Sophie Hardcastle was born in 1993. She is an Australian author, artist, screenwriter and scholar, based in Oxford, England. In 2018, she was one of the first two Australians to work as a Provost's Scholar in English literature at the University of Oxford. She is the author of Below Deck (Allen & Unwin, 2020), Breathing Under Water'= (Hachette, 2016) and Running Like China (Hachette, 2015). Sophie is the co-creator, co-writer and co-director of the Australian online series Cloudy River.
Image credit: Charlie Ford
Stay up to date with the latest, news, articles and special offers from Griffith Review.