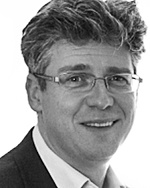 John Armstrong has been a principal research fellow in the department of philosophy at the University of Melbourne, philosopher in residence at Melbourne Business School and a senior advisor to the university's vice-chancellor. Since 2015 he has been global philosopher-in-chief at The School of Life. He is the author of many books, and translations of his works have appeared in more than twenty languages. His work has previously been published in Griffith Review 31 and 36.
---
Pieces by John Armstrong
The art of the salon
Edition 69: The European Exchange
Merchants of light
Edition 36: What Is Australia For?