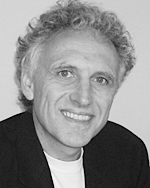 Holger Meinke is Director & Head of School, TIA. His research interests are broad ranging from crop physiology, agricultural systems research, adaptation science to climate risk management. He is passionate about research that matters. TIA is a partnership between the University of Tasmania and the State Government. The views expressed in this essay are those of the authors rather than of TIA or its partners.
---
Pieces by Holger Meinke
Overcoming adolescence
Edition 39: TASMANIA – The Tipping Point?