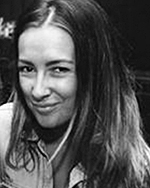 Elizabeth Woods is currently based in Perth, Western Australia.
Her short fiction has been published in Voiceworks and Griffith University's creative writing
anthology Talent Implied.
She was shortlisted for the award Best Fiction piece in an Express Media publication in 2012.
Stay up to date with the latest, news, articles and special offers from Griffith Review.