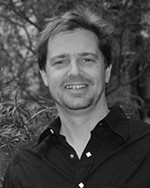 Chris Gibson is Professor in Human Geography at the University of Wollongong and Deputy Director of the Australian Centre for Cultural Environmental Research. He is an expert on the creative economy and its contributions to Australian industry, culture and everyday life. His books include Festival Places: Revitalising Rural Australia (Channel View, 2010) and the forthcoming Creativity in Peripheral Places: Redefining the Creative Industries (Routledge, 2012). He is currently ARC Future Fellow on a project that examines household sustainability in Australia as the nation comes to terms with the twin challenges of climate change and global economic crisis.
---
Pieces by Chris Gibson
A country that makes things
Edition 36: What Is Australia For?