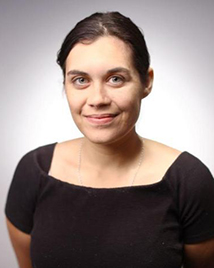 Amy McQuire is a Darumbal and South Sea Islander woman who has been working in Aboriginal media for the past thirteen years. She is the co-host of the podcast Curtain, and was previously the editor of two national Indigenous publications: the National Indigenous Times and Tracker. She has also written for New Matilda, The Guardian, Arena, Meanjin, The Monthly, The New York Times and BuzzFeed Australia, for which she was the Indigenous affairs reporter. She is a 2019 Griffith Review Queensland Writing Fellow, supported by the Queensland Government through Arts Queensland.
Her first book is The Water Behind Us (forthcoming from UQP).
Stay up to date with the latest, news, articles and special offers from Griffith Review.