The books we carry on our backs: 1796–1996
A special series in celebration of the International Year of Indigenous Languages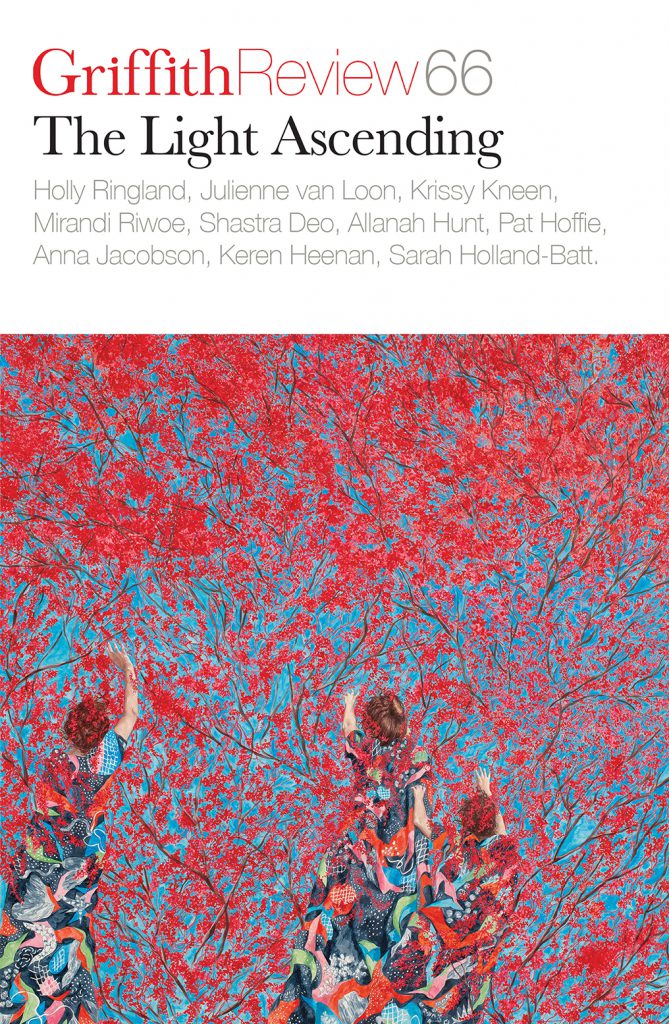 Published 20191105
ISBN: 9781925773804
Extent: 264pp
Paperback (234 x 153mm), eBook
Aboriginal and Torres Strait Islander readers are advised that this essay contains the names of people who are deceased.
THE WORLD'S OLDEST library is written on the tongue and published in conversations many of us have never overheard. Australia's history exists today in the oral traditions handed down and extended in storytelling through meaningful sharing: in paintings, wood engravings, sand drawing, song and dance.
During the period of colonisation, Aboriginal customs and languages were prohibited from being used and spoken, which meant that many languages and their stories disappeared from circulation. A great linguistic dispossession occurred, hand in hand with a great dispossession of homelands and family structures. Through force, English was adopted on the tongue and in the early printed literature of our First Nations writers. Here are some of the most significant published works by Aboriginal writers, composed over two harrowing centuries.
THE FIRST ABORIGINAL person to use written English was senior Wangal man Woollarewarre Bennelong, who was captured in Sydney in 1789. In captivity, Bennelong helped Governor Arthur Phillip learn his own local language; between 1792 and 1795, Bennelong accompanied the governor to England. In 1796, he returned to Sydney in poor health, out of favour with the colony and unable to rebuild relations with his own people. Bennelong then penned a letter to Mr Phillips, Lord Sydney's Steward in London, sending his regards and requesting 'stockings, shoes and some handkerchiefs'.
The Aboriginal writings produced over the next century were made in the same vein. They are of a wanting and needing: petitions and letters to editors and colonial secretaries. They ask for provisions, rights and equality, and plead for humanity in a time of subjugation.
These works include the writings of Wurundjeri leader William Barak, who campaigned, wrote to the government and walked from Coranderrk Station to Parliament House to deliver a petition intended to establish a place of safety and connection to land for his people; the first recorded Yirrkala bark petitions, composed in 1963 by twelve Yolngu members who had grave concerns with the operations of the mining company Nabalco; William Cooper, who in 1939 wrote a letter to incoming Prime Minister Robert Menzies expressing hope that the new government would continue to relieve the 'suffering minority'; civil rights activists Faith Bandler and Pearl Gibbs, who campaigned for Aboriginal rights through strikes, radio broadcasts, interviews and petitions for over fifty years; and the Petition to Lord Casey, Governor General of Australia from four Garinddji spokesmen, by Vincent Lingiari, Pincher Manguari, Gerry Ngalgardji and Long-Johnny Kitgnaari. These and numerous other political works are significant records of the life and times of a young British colony and of our country's traditional custodians as they suffered under a nation's birth.
It is widely thought that the first Aboriginal author to publish a bound work was Ngarrindjeri man David Ngunaitponi (anglicised as David Unaipon), whose pamphlet Hungarrda was released in 1927. However, I would argue that the first published work by an Aboriginal author was actually My Recollections by William Russell 'Werriberrie', King Billy of Appin, which came out in 1914 and describes Werriberrie's Gundungurra language and childhood. But the legacy of Werriberrie's writing is largely missing from the historical record. Unaipon's name did not appear on his collected works, Legendary Tales of the Australian Aborigines, until 2001 – this book was first published in 1930 by Angus & Robertson as Myths and Legends of Australian Aboriginals by W Ramsay Smith, a Scottish anthropologist who misappropriated the work. It wasn't until 1995 that the State Library of New South Wales discovered the original manuscript, and that David Unaipon was its true author. The collection features the stories and history of Unaipon's people and introduced European readers to Ngarrindjeri thinking. His literary trailblazing remains significant, and the annual David Unaipon Award for an Unpublished Indigenous Writer, part of the Queensland Literary Awards, continues to bring First Nations voices into the public sphere.
In 1964, Noonuccal woman Oodgeroo Noonuccal (anglicised as Kath Walker) became the first published Aboriginal woman. Her debut poetry collection, marking the start of an incredibly powerful and prolific career, was We Are Going (Jacaranda Press), for which she gained widespread critical and commercial recognition. She described her own writing as 'sloganistic, civil-writerish, plain and simple'. She was appointed a Member of the Order of the British Empire in 1970, but returned the medal in 1987 in protest against the Australian bicentenary celebrations planned for the following year. Oodgeroo Noonuccal went on to publish over two dozen books: non-fiction, children's works and poetry.
In 1968, Wiradjuri man Kevin Gilbert published the play The Cherry Pickers with Burrumbinga Books. A groundbreaking work, The Cherry Pickers was the first drama by an Aboriginal writer and the first dramatic production publicly performed by a black cast. In the preface, the publishers noted that Gilbert refused to have the play performed by non-Aboriginal actors at a time when it was common practice for film and theatre production companies to cast overseas and white Australian actors as 'Aborigines' and tint their skins with stage paint. Gilbert would go on to edit the poetry anthology Inside Black Australia, which was awarded the 1988 Human Rights and Equal Opportunity Commission's Human Rights Award for Literature.
THE 1970s AND 1980s were incredibly significant for Indigenous writing. In 1970, Noongar man Jack Davis, later widely recognised as the twentieth century's 'Aboriginal Poet Laureate', published his first collection, The First-born and Other Poems (JM Dent). Davis also edited the Indigenous literary journal Identity, in which many Aboriginal writers were first published, from 1971 to 1982. In 1985, he published the seminal play No Sugar. In 1972, Gumbaiggir activist and writer Gary Foley co-wrote the first Indigenous Australian stage play to become a TV series, Basically Black, and established the Aboriginal Tent Embassy. Three years later, Arrente and Kalkadoon man Charles Perkins, a prominent activist and key member of the 1965 Freedom Ride bus tour through New South Wales, published his autobiography, A Bastard Like Me (Ure Smith).
In 1980, Lionel Fogarty, born at Cherbourg settlement on Waka Waka land, began a long literary career with his poetry titles Kargun and Jagera. These were published by Queensland's Murri Coo-ee, one of the first Aboriginal publishing houses, which was run at the time by Guwamu woman Cheryl Buchanan. The same year, Archie Weller won the Australian/Vogel's Literary Award for The Day of the Dog (Allen & Unwin, 1981). The following year, Bunurong, Yuin and Palawa man Bruce Pascoe, now arguably our bestselling First Nations writer, published his first book, A Corner Full of Characters (Blackstone Press). This was followed by Night Animals (Penguin, 1986), Fox (McPhee Gribble/Penguin, 1988) and Ruby-eyed Coucal (Magabala Books, 1996).
In 1986, Sally Morgan's autobiography, My Place (Fremantle Press), became an international success. The same year, the last surviving speaker of the Gaagudju language, Kakadu National Park traditional owner and Bunitj elder Bill Neidjie, published a poetry collection, Story About Feeling, with leading Indigenous publisher Magabala Books. This was also the year Penguin published The Penguin Book of Australian Women Poets, which included Yamaji Nyarlu woman Charmaine Papertalk Green in print for the first time. Glenys Ward published her first autobiography in 1987: Wandering Girl (Magabala Books) detailed her first year of domestic service after she was stolen by German missionaries and sent out to work at sixteen. The year after, Bundjalung woman Ruby Langford Ginibi published the first of many heart-rending autobiographies, Don't Take Your Love to Town, with University of Queensland Press (UQP).
THE 1990s BEGAN with a supportive industry move when UQP's then senior editor Sue Abbey formed the publisher's innovative Black Australian Writing imprint, which included Ginibi as an author. Abbey would later found the important national project black&write! at the State Library of Queensland, an initiative that fosters future Aboriginal and Torres Strait Islander writers and editors. The year 1990 also saw the musical premiere of Baada and Nyulnyul man Jimmy Chi's musical Bran Nue Dae, which he wrote in collaboration with the bands Knuckles (of whom he'd been lead singer) and The Pigram Brothers. The script and score won the Special Award in the 1991 West Australian Premier's Book Awards. This first Aboriginal-authored musical was successfully adapted by film director Rachel Perkins, daughter of Charles Perkins, in 2010.
In 1993, Yiman and Bidjara woman Marcia Langton – whose first book After the Tent Embassy: Images of Aboriginal history in black and white photographs (Valadin Publishing) was published a decade earlier – penned her groundbreaking critical essay on the film and radio industry for the Australian Film Commission: Well, I Heard It on the Radio and I Saw It on the Television. The same year, Noongar man Kim Scott's first novel, True Country, was released by indie publisher Fremantle Arts Centre Press.
Three years later, in 1996, an explosion of new writing was released. This was the year Bundjalung and Goernpil poet of Stradbroke Island, Romaine Morton, self-published The Calloused Stick of Wanting. The same year, Wiradjuri woman Kerry Reed-Gilbert, daughter of author, artist and activist Kevin Gilbert, published her debut poetry collection Black Woman, Black Life (Wakefield Press), which included black-and-white illustrations by her father. The same year, Goernpil poet Lisa Bellear, radio broadcaster on Melbourne 3CR's Not Another Koori Show and founding member of Ilbijerri Aboriginal & Torres Strait Islander Theatre Co-op, published her poetry collection Dreaming in Urban Areas with UQP's formidable Black Australian Writing imprint. That year also marked two centuries since Bennelong wrote his letter, and just over two centuries of a genocidal legacy. It was a turning point in Aboriginal writing, yet our people were still not free from the urgency of political instability, inequality and the legacy of colonialism in which their writing was entrenched.
Towards the end of that decade, in 1997, two of our greatest contemporary storytellers published their first books: Alexis Wright with Plains of Promise (UQP) and Melissa Lucashenko with Steam Pigs (UQP). The next ten years would mark a literary revolution, with these new writers and many others carrying forward the writings of centuries past on their strong backs. There was still so much to tell.
More from author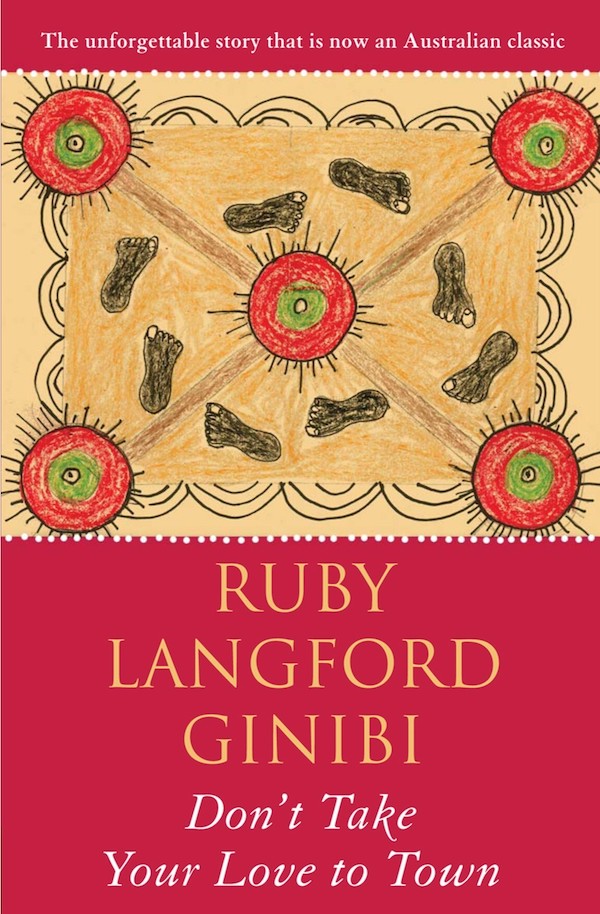 N 1988, DON'T Take Your Love to Town became the first of five autobiographies that Ruby Langford Ginibi would have published during her almost thirty-year career as a writer, Aboriginal historian, activist and lecturer. Indeed it was this first book, her life story covering five generations of familial bonds, written in what would become her trademark conversational style, which would have a historic impression on Indigenous literature in Australia.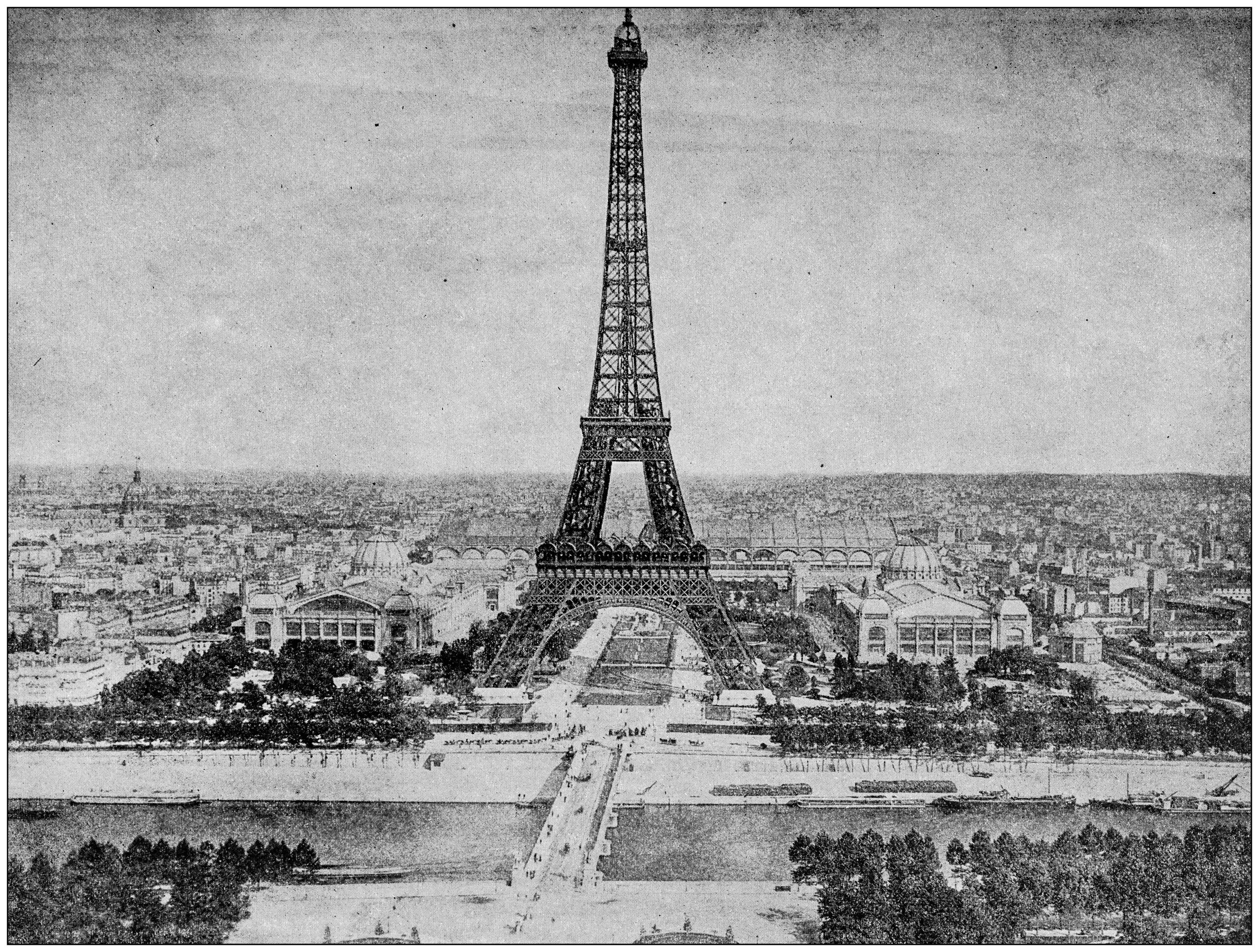 FictionPol drags the chair near, steps up onto it to hammer a nail into the wall above the mantelpiece. He squats to lift a painting of a woman seated in a rocking chair. As he attaches it to the wall, Annah steps back, enraptured by the languid lines of the woman, her black hair, her cinnamon skin, which is the same shade as Annah's own. The woman's dress is as red as a nutmeg's lacy mace. Her bare foot reaches from beneath its folds.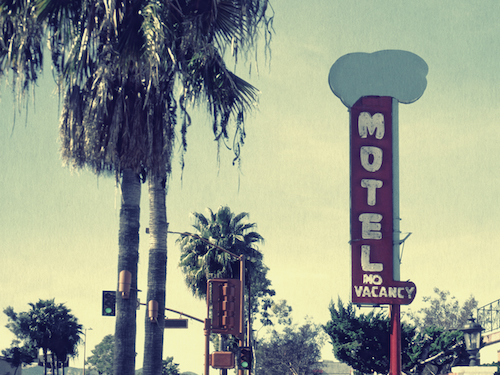 PoetryWe drove for years past Super 8s & motor inns, blue neon swimming like luminol across the windscreen, cruised by phone booths & flamingo pink holiday courts...
Stay up to date with the latest, news, articles and special offers from Griffith Review.