I COMMEMORATED MY first day in Australia by taking an oversized bite of a Whopper Junior. Its salty blandness – new to seven-year-old tastebuds that had been calibrated only to register a fiery excess of flavour – etched in my memory, a sensory correlative to the emptiness of a brand-new life. My great uncle was on a mission to show us the Perth neighbourhood that we'd landed in, shell-shocked, one windy August night at the start of the '90s. It culminated in a trip to a Hungry Jack's drive-thru, staffed by teenagers who dropped their dour expressions to hand over bags greasy with onion rings through a sliding plexiglass window. Later, we drove through identikit roads lined with squat, double-brick houses and deserted petrol stations, and passed an 'international' food hall that backed onto paper-dry bushland. The sky was movie-set blue and the light pure, like it had been filtered through a crystal. I was born in Bombay, a city alive with rickshaws and street vendors, lit from within by the energy of twenty million people. I may as well have moved to the moon.
Morley is an unremarkable suburb, once home to a drive-in cinema that was demolished in 1980. My family didn't arrive there by accident. Apparently, a distant relative with Anglo-Indian ancestry, the lucky holder of a British passport that permitted entry to Australia without the requisite shaming, settled in nearby Noranda in the early 1970s. In 1973, the Whitlam government put a final end to the White Australia policy, opening the way for a tenfold increase in Australia's population of Indian immigrants: according to Census data, the number of Indian-born residents rose from 42,000 in 1981 to 455,000 in 2016.
From the early 1980s onwards, starting with my grandfather's brother, members of my extended family would swap cramped Indian apartments for Californian bungalows. The life of our family played out on soundless cul-de-sacs with bucolic names – Roseheath Boulevard, Ivythorne Grove – a five-minute drive from each other. I spent my teenage years channelling all the ennui of a Sofia Coppola heroine, too young to appreciate sleepovers with cousins or Friday dinners in the patios of aunties and uncles, whose tables always heaved with an elaborate spread of curries. I hoarded foreign magazines and read them in my bedroom. I conducted bleaching experiments at home with a supermarket hair lightener called Sun-In. I dreamt about moving to London, Paris or Sydney. Somewhere, anywhere else.
For me, nothing sums up this free-floating discomfort as powerfully as The new house, a John Brack painting that hangs on the second floor of the Art Gallery of New South Wales. The painting features an Anglo-Australian couple posing ramrod-straight in front of a fireplace. Their lounge room is tastefully spartan, decorated by a Van Gogh print and an expensive-looking lampshade. At first glance, The new house, which was painted in 1953, symbolises the conservatism of Australia under Robert Menzies, whose reverence for, as he put it, 'one little piece of earth with a house and a garden which is ours', hooked a nation on the virtues of home ownership (even if the male figure's clenched jaw smacks more than a little of mortgage stress). Look again and it's a study of an invisible cultural inheritance, of the way suburban existence has always built fences around middle-class whiteness. I knew this before I could name it. Sure, I grew up watching Heartbreak High and its Canadian counterpart, Degrassi – TV-shows that flew the flag for '90s multiculturalism. But when I'd visit my white friends, I'd feel like an imposter – even if their well-mown lawns and two-car garages looked exactly like my family's own.
My queasiness, of course, has a historical precedent: the suburbs were designed, both literally and figuratively, to keep minorities out. In a May 2017 article in The New York Times, Leah Boustan, a professor of economics at Princeton University, writes that 'white households moved to suburban towns precisely because black households were effectively excluded from them by real estate agents and mortgage brokers'. As Ta-Nehisi Coates argues in 'The Case for Reparations,' from the June 2014 issue of The Atlantic, housing practices such as redlining – enthusiastically embraced by post-World War II landlords in many American cities – saw banks refuse to grant mortgages to African-Americans while preventing homeowners in white suburbs from selling their houses in case it lowered property values.
In Australia, these patterns were less explicit, yes. But they were also baked into the blueprints of our cities, whiteness being as central to the suburban imaginary as a politely clipped rosebush or a Hills Hoist. '[A] weakening of pre-modern class-distinctions based on birth made the social mixing created by cities increasingly problematic and the suburb increasingly important as a means of spatial segregation,' writes Aidan Davison in a 2005 article in the Australian Humanities Review that explores the booms that have seen Melbourne and Sydney sprawl beyond the perimeters of their city centres since the turn of the twentieth century. The changing role of the suburb was embedded into its quintessential architecture. In The Australian Ugliness (Text, 1960), architect Robyn Boyd derided the colour schemes that dominated homes in the 1930s and '40s as a 'Cream Australia policy'. The poster child for such sameness could be none other than Pauline Hanson; as the journalist Anna Broinowski writes in her biography of Hanson, Please Explain (Penguin, 2017), the One Nation senator ranks a longing for the suburban monoculture of 1950s Brisbane as among her most heartfelt motivations.
HERE'S A LIST of some places I've lived in since I moved out of the suburbs: an '80s flat in an infamous London council estate; a ground-floor Melbourne apartment surrounded by working factories; and a rambling Victorian share house that backed onto a light-rail stop. These days, home is a unit on a graffiti-scratched street in the inner west of Sydney, where my hours are punctuated by the clatter of trains and the roar of planes flying overhead. On my street, there are at least two organic grocers, a bottle shop selling natural wines, a high-end Texas BBQ joint that will cook your brisket 'low and slow', and a bar themed after Twin Peaks that pours $30 tiki cocktails. It's the neighbourhood I've chosen, the antithesis of the suburban blandness I grew up with. Mostly, I love it. But designing a lifestyle around my every taste and aspiration isn't enough to keep doubts from sometimes creeping in.
Part of this, I think, is a fear, common to the children of immigrants, that our lives are either a product of or reaction to larger cultural forces, somehow never entirely our own. Australia's first intake of immigrants – southern Europeans who made their lives here post World War II, often finding work in farms and factories – largely settled in enclaves close to the city centre (Greeks in Richmond, Italians in east Sydney). But the waves arriving from Asian countries like India and China since the 1990s have, like my family, overwhelmingly headed for the suburbs. A February 2018 article in The Conversation, which cites 2016 data from the Australian Bureau of Statistics, reveals that these immigrants, lured by space, privacy and housing affordability, have increasingly settled in outer suburban locations such as Melbourne's Point Cook, Brisbane's Sunnybank and Adelaide's Ferryden Park. A 2016 SBS report identifies Warwick Farm, a suburb thirty kilometres south-west of Sydney, as the most diverse place in Australia, home to at least 122 different ancestries including Khmer, Ethiopian, Kurdish and Nepalese.
But even as suburban dwellers look less and less like Brack's couple from the 1950s, suburbia is also losing its status as a marker of middle-class whiteness, which has increasingly aligned itself with the artisanal and the curated, a certain urban cosmopolitanism – the new byword for a good life. In a July 2017 article in New Geography, Ross Elliot explores the ways in which urban revival in Australian and global cities – a '90s phenomenon spurred by the urban theorist Richard Florida's insistence that downtown areas needed to attract a new creative class of workers – has seen the inner city attract 'generous infrastructure allocations' and 'costly projects designed mainly to benefit the minority of people who work there'. At best, this has transformed our city centres, turning abandoned buildings into breweries and disused waterfronts into lifestyle precincts lined with wine bars and fried chicken joints. At worst, it has transformed suburbia into a smokescreen for middle-class white anxieties, painting the inner city as progressive and socially responsible and the suburbs as a cultural backwater, home to faceless sprawl and interchangeable people.
We see this in the debate around the relocation of the Powerhouse Museum from urban Ultimo to Greater Western Sydney, which, as Lisa Pryor writes in an op-ed for The New York Times, represents a 'city-based and white cultural elite mounting a fight against sharing resources with a less privileged part of the Sydney area'. We see it in the response to the November 2017 same-sex marriage plebiscite, which linked the 'no' vote that dominated the suburbs of Western Sydney to its high proportion of immigrants, when ABS data shows that religion, not country of origin, was the strongest predictor. And we see it in the genre of think-pieces by people who are priced out of their neighbourhood and forced to move to the suburbs, only to write about it in a tone that would make David Attenborough proud.
Over the last couple of years, I've been prone to driving forty minutes down the freeway to a suburb twenty-three kilometres west of central Sydney called Harris Park. Here, stores selling embroidered saris in fuchsia and turquoise and the latest Bollywood releases sit alongside restaurants that ferry tissue-thin serves of dosa to tables of customers. The main thoroughfare, Wigram Street, plays host to shops whose glass counters brim with trays of rasgulla, a favourite dessert from my childhood. This obscenely syrupy semolina dumpling perfumes the air around it with the scent of cardamom and rosewater. Harris Park is a classic example of an ethnoburb, the term the researcher-geographer Wei Lei conceived in her book Ethnoburb: The New Ethnic Community in Urban America (University of Hawaii Press, 2009) to describe the rise of suburban ethnic clusters, such as Los Angeles' Monterey Park, where 67 per cent of the population is Asian-American. But this Western Sydney suburb, which has seen its Indian-born population triple from 14 per cent to 40 per cent over the last decade (according to 2016 ABS figures), proves that immigrants aren't simply flocking to suburbia. They're also reshaping its very landscape, wresting the legacy Brack depicted out of the grip of whiteness and creating something new.
In some ways, this is a well-worn tradition. Dianella, near the suburb I grew up in, is home to streets of mansions complete with Venetian balconies and Roman columns, built by the Italian-Australians who settled there in the 1970s, whose houses are monuments to immigrant aspiration. There's also something about the blankness of suburbia that lends itself to resourcefulness and mutability. The last time my boyfriend and I were in Harris Park, we stumbled upon a patch of grassy parkland that had become the backdrop for an impromptu family gathering, aunties and uncles convening over platters of food, children darting with joy around wooden tables.
'IF A PLACE can be defined as relational, historical and concerned with identity,' wrote the French anthropologist Mark Auge in his book Non-Places: An Introduction to Supermodernity (Verso Books, 1995), 'then a space which cannot be defined as relational, or historical, or concerned with identity will be a non-place.' Auge was mostly writing about airports, hotels and train stations – liminal spaces that allow occupants to transcend their personal backstories. But he might as well have been writing about the weekend rituals that gave shape to my suburban existence: Saturdays roaming with friends around the Galleria, a shopping complex that optimistically modelled itself on an Ancient Roman market plaza; and Saturday nights at Metro's, a garish nightclub that played hip-hop anthems, bass bouncing off its shiny mirrored surfaces until 5 am. Both places could be classified as cultural vacuums, at least by today's inner-city sceptics. Both places were also magnets for young people from the suburbs, whose backgrounds – Vietnamese, Indian, South African, Italian – reflected a city whose roots ran deeper than postcard-perfect images of Cottesloe Beach at sunset. (Although as immigrants to a place steeped in forty thousand years of Noongar habitation, we were hazy about some of our own privilege.)
These places, artificial or otherwise, gave us temporary permission to take leave from our identities. They empowered a spirit of reinvention and possibility, the sense that we were part – often for the very first time – of the civic life of a culture that didn't see us. There's new evidence every day about the demise of these spaces. Blogs such as the now-defunct Dead Malls have published images of abandoned shopping centres, escalators and atriums bearing ghostly traces of former teenage patrons. A January 2016 report from IBISWorld links the decline of Australian nightclubs to lower alcohol consumption among the younger generation. It's easy to read this as a narrative of progress – after all, who wants to hang out in a shrine to consumption, or spend weekends 'going clubbing'? But this narrative also erases their subversive power, the way they could make the children of immigrants feel less alone while also making them feel like part of something bigger than themselves.
When my mother was growing up in Bandra, a Bombay neighbourhood that was once a Portuguese fishing village, my grandmother would send her to the markets and abattoir to buy vegetables and meat for their evening meal. For her, freshness and provenance – ideals that underpin an inner-city culture obsessed with artisanal ingredients and paddock-to-plate restaurants – aren't a badge of honour. They're simply part of the way she cooks. When we arrived in Australia, her trips to our suburban supermarket, purchase of canned staples and weekly habit of treating my brother and I to a Whopper Junior were part of reaping the promise of a new country for which she'd sacrificed family and familiarity. They were part of that nebulous becoming that haunts the immigrant experience – the chance at 'a better life', whatever that means.
'Craft culture fetishises the authentic, the traditionally produced, and the specific; it loathes the engineered, the mass-produced, and the originless,' writes Lauren Michele Jackson in 'The White Lies of Craft Culture', an August 2017 article in Eater. Loathing the engineered, the mass-produced and the originless proves that there's a kind of sameness we marginalise. There's also a kind we find complex, interesting, worthy of our attention and love.
As I've grown older, I've looked back at the suburban life I ran away from. And I've realised that a double-brick bungalow on a cul-de-sac doesn't negate the lives of the people who've travelled so far to make it home.
About the author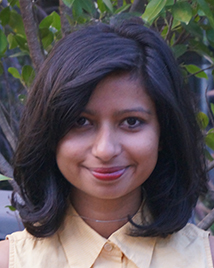 Neha Kale is a writer and critic, and the editor-at-large of VAULT magazine. Her work has been published in The Sydney Morning Herald,...
Stay up to date with the latest, news, articles and special offers from Griffith Review.