Disrupting the master narrative
Indigenous people and tweeting colonial history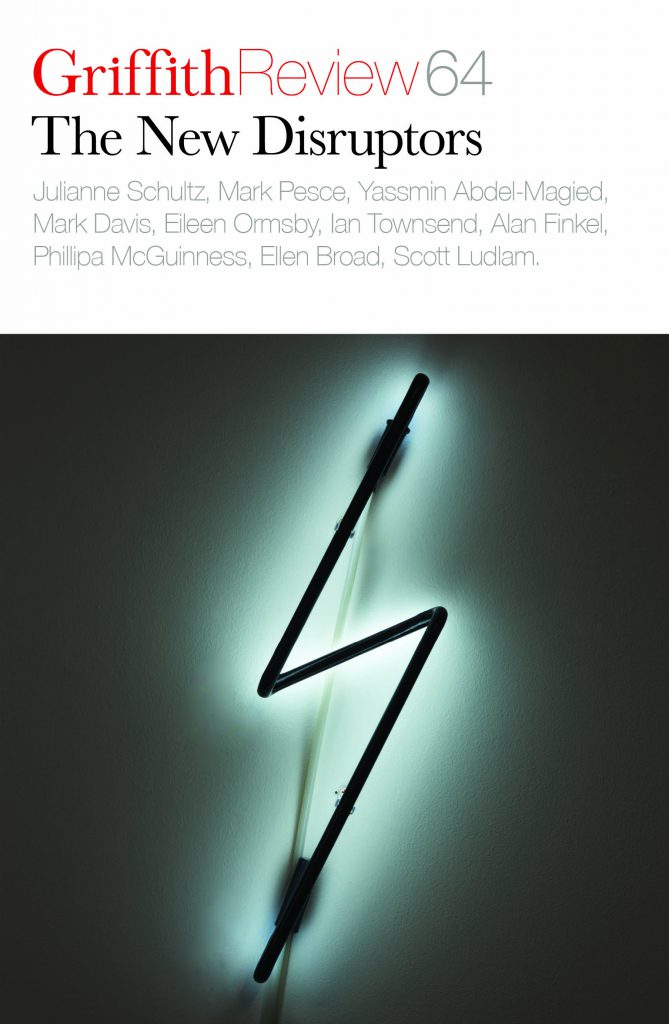 Published 20190428
ISBN: 9781925773620
Extent: 264pp
Paperback (234 x 153mm), eBook
MY INTEREST IN Indigenous people's use of social media began while I was completing a PhD on the politics of identity. My participants would talk about how they expressed their Indigenous identities on social media. After I graduated, I was fortunate enough to receive an Australian Research Council Discovery Indigenous grant to conduct a national research project exploring Indigenous people's engagements on social media. The aim of the project was to provide a better understanding of how Indigenous people make use of online social network sites. In Australia, Indigenous people are enthusiastic users of mobile technologies and while rigorous data remains scant, research suggests that Indigenous people use social media at rates higher than non-Indigenous Australians. Drawing on data collected as part of a study conducted on Indigenous media habits by the McNair Ingenuity Research Institute, NITV journalist Tara Callinan revealed that, 'Facebook usage among First Nations people is 20 per cent higher than the national average'.[i][ii] Even in the most geographically 'remote' areas of Australia, mobile technologies are becoming increasingly commonplace and Indigenous people in these locations are, like non-Indigenous people, very much entrenched in the use of social media.[iii]
The high rate of usage is explained by a range of reasons, including connecting with family and friends, interacting socially and culturally, and politically agitating for social justice. Social media platforms such as Facebook, Twitter and Instagram have become a vehicle not simply for communicating and networking among and between Aboriginal and Torres Strait Islander people, but also a tool for sharing different cultural practices, norms and expectations, and for help-seeking and responding to help-seeking. My research has revealed that Indigenous groups are using Facebook to maintain and learn language and to teach cultural traditions and protocols to younger generations. Sharing stories and knowledge is a vital part of our cultural learning and teaching, and social media is being used to help continue these practices. Social media has been identified as an intrinsic part of our daily routine; my research found that participants spend up to five hours per day on it.[iv]
There are growing networks of Indigenous people who are exerting significant influence on society here in Australia and worldwide. They are using social media to bypass traditional news organisations and they are demanding to be heard. Social media is relatively inexpensive and efficient to use, and can attract large audiences for the purpose of affecting change, challenging governments and policy, and for highlighting misinformed and racist commentary, as well as for friendship and social interaction. IndigenousX is one such example. Created in 2012 by Gamilaroi man Luke Pearson, IndigenousX is a rotating Twitter account that functions to amplify diverse Indigenous voices. IndigenousX includes several social media sites, including IndigenousX Canada (@IndigenousXca), a crowdfunding initiative, a weekly spot in The Guardian and a website publishing weekly stories from Indigenous writers across Australia.[v] Among its achievements, IndigenousX can take credit for having a racist term in the Macquarie Dictionary changed.[vi] The editor of the Macquarie Dictionary, Susan Butler, wrote an article for The Drum[vii] in which she suggested that if you were Aboriginal it would be okay to refer to another Aboriginal person as a 'boong'. This is of course not the case. Pearson, using the @IndigenousX handle, tweeted about Butler's comment, asking @MacqDictionary, 'I'm curious to know, if you'd care to share, when was the last time that the definition in question was edited?' Pearson's tweet saw a lot of engagement with other Twitter users expressing their disbelief. Macquarie Dictionary responded, tweeting, 'We now feel the use of the word in Aboriginal English has also become entirely derogatory & will adjust the entry.'[viii]
Mainstream media and traditional media, it could be argued, are becoming obsolete and ineffective for Indigenous groups who struggle to have a voice in these forums. Social media provides a platform whereby Indigenous voices and issues can be documented on a public record. Online platforms thus afford a massive shift in opportunity for Indigenous politics to be disseminated, and for change to occur.
AS A PERSON who recognises the potential of social media as a way to connect people and share information about issues that concern us, I regularly bring social media into my teaching practices in Indigenous studies. In one such example, I asked first-year students enrolled in an introduction to Indigenous Australia subject to join a closed Facebook group. As the subject progressed, I began posting stories and news reports that aligned with the content of the subject. Posts included stories about race and racism, including posts related to the racism directed at AFL player Adam Goodes. Students (who are predominately non-Indigenous) commented that this was the first time they had heard about such issues and couldn't believe the level of racism directed towards Indigenous people. Their membership to the closed group meant that for the first time since joining Facebook, their feed was littered with Indigenous content. Students relayed to me their sense of shock at what was going on in Australia. They felt outraged by the Northern Territory Intervention (even though this began some years prior). They were in disbelief that the government they trusted would suspend the Racial Discrimination Act to legislate against Indigenous Australians. The Racial Discrimination Act was instituted by the Whitlam government in 1975 and makes it unlawful to discriminate against a person because of their race, colour, descent, national or ethnic origin, or immigrant status. However, the Act has been suspended three times, including for the Intervention, and each time was to legislate against Indigenous people.[ix] These students were incensed that Indigenous peoples were still being forcibly removed from their homelands in Australia. They were surprised to know that Indigenous Australians were not recipients of untold benefits, and were overwhelmed by evidence of constant racial discrimination. While I empathised with the students and provided coping strategies for them, I began to seriously consider the potential that social media platforms offer as sites of pedagogical worth.
Twitter is one such site. It can be used as a forum for inquiry, curiosity and political teaching and learning. For example, Luke Pearson recently posted a series of comments and images in relation to the White Australia policy era (1901–73), one of which included an image of the 'White Australia Game: A New Australian Game for New and Old Australian People'. This game was registered in Victoria by Francis Shaw and received copyright approval in 1914. To win the game, players needed to move four counters representing non-white people out of Australia and replace them with four counters representing white people. In another tweet, Pearson added, 'I posted this and it seems a few ppl didn't know it was a thing…it was a thing'. In response, many Twitter users tweeted their disbelief and shock that such games existed in Australia and, much like my students in Indigenous studies, individuals were appalled by their lack of knowledge about Australian history. One response read:
OMG! I can't believe this is even part of Australia's history. I don't ever remember being taught much more than about the British settling here. I am horrified to think that our ancestors were perpetrators of these disgraceful actions. True Australian history needs to be taught![x]
TWITTER HAS PROVIDED an online meeting place for millions of people to engage in public conversations. With so many people connected, communication is fast paced, and hashtags are often utilised to keep track of particular topics and to participate in discussions. Ruth Page, a researcher from the University of Birmingham who explores the language people use to tell stories, describes the hashtag as 'crucial currency which enables visibility and projects potential interaction with other members'.[xi] The potential impact of hashtags is illustrated by two recent Indigenous-led political campaigns: #SOSBLAKAUSTRALIA and #IndigenousDads, both of which trended on Twitter. #SOSBLAKAUSTRALIA represents the online response of women from the Kimberley region of Western Australia, including Aboriginal activist Sam Cook,[xii] to the government's plans to cut essential-services funding for up to 150 Indigenous communities in geographically remote locations. The campaign also made itself present in the 'real world': protesters successfully interrupted significant spaces of global commerce in Australian capital cities by filling them with politicised bodies and emphatic demands for change.[xiii] The #IndigenousDads campaign emerged in response to two media events. The first was a Four Corners program on ABC television entitled 'Australia's Shame' that aired on 25 July 2016, which covered the violent mistreatment of Indigenous youth at the Don Dale Youth Detention Centre in Darwin. The second was a cartoon produced by Bill Leak, the editorial cartoonist for The Australian newspaper, depicting an Aboriginal boy being returned by a police office to his father, who is holding a beer can and asks the police officer, 'Yeah righto, what's his name then?'[xiv] In response, Aboriginal father and Twitter user Joel Bayliss tweeted an image of himself and his children with a comment reading 'to counter the bill leak cartoon here is a pic of me & my kids. I am a proud Aboriginal father.' The backlash against the cartoon saw the rise of a social media campaign using the hashtag #IndigenousDads, where Indigenous children and parents posted images documenting how their fathers had raised them and how their families have inspired them. This cartoon raised, and has continued to generate, considerable public debate about depictions of Aboriginal people.
While Indigenous social media users are adept at speaking back to racism on social media, there are certain issues that ignite overly inflammatory responses, particularly those that represent Indigenous perspectives. Australia Day is one such issue. The lead up to 'Australia Day' – the annual salute to the prowess of James Cook and the anniversary of the landing of the First Fleet – is always accompanied by high levels of confrontation and racism online. A number of Indigenous social media users posted statements preparing themselves for the onslaught. Indigenous rapper and regular on ABC's Black Comedy Adam Briggs tweeted: 'It's January in Australia which means its Redneck History Month! Everyone pick your favourite Redneck and have your report about them by the 26th!'[xv] Wiradjuri author Kerry Reed-Gilbert posted on Facebook, 'Yes, it's that time of the year when our battle cries are heard and fought against the racism that tries to keep us down.' Her post included seven hashtags: #neversaydie, #alwayswasalwayswillbeaboriginalland, #treaty, #sovereigntyneverceded, #givemetreaty, #republicequalsjustice and #republicequalstreaty.[xvi]
Indigenous people share a collective sense of anger and frustration when traumatic events in the public domain act as reminders of the enduringness of colonial violence. Online hate and harassment are very real issues for us and constitute a form of 'shared recognition',[xvii] whereby trauma is understood as a consequence of colonialism and the continued subjugation and vilification of Indigenous people. My research has found that experiences of racism online are very real and often have harmful effects on the health and wellbeing of users. In 2016, Nova Peris, a former Labor Senator and Australia's first Indigenous federal politician, was harassed by a barrage of racist comments on social media.[xviii] Peris shared the man's posts across her own platforms using the hashtag '#Racism – it stops with me'. Lidia Thorpe, a former Greens MP and Victoria's first female Aboriginal MP, was threatened with violence on social media in an attempt to silence her on Australia Day debates. Police were called as a man attempted to enter her electorate office after leaving a note that read, 'All black people should be killed'.[xix] She also received multiple posts threatening her with gang rape. Additionally, activist Tarneen Onus-Williams has been subject to a barrage of derogatory comments about her physical appearance, her political views and her Aboriginal identity after she spoke at an Invasion Day rally, saying, 'Fuck Australia, hope it burns to the ground' (metaphorically, not literally). Many mainstream media outlets condemned her, and she was subject to a torrent of online hate and racism. She has been threatened with physical violence and told to leave Australia.[xx] Indigenous supporters and allies took to Twitter using the hashtag #IStandWithTarneen, which trended on Twitter.
Every year, as 'Australia Day' nears, there is a real sense of foreboding among Indigenous people and this is widely expressed on social media. This year, Luke Pearson tweeted:
Fucking Australia Day… I can already see it creeping up on everyone like the horrible spectre of shit that it is.[xxi]
In response, Aboriginal scholar Dr John Gilroy replied, 'Me too, I am waiting to see all the BS white pride messages from Pauline Hanson.' In recent years, there has been a significant push in Australia to change the date as a way of recognising that 26 January is not a day of celebration for Australia's First Peoples. Growing numbers of non-Indigenous people support the proposal to change the date, and several councils across the country plan to move or cancel Australia Day celebrations. The current Prime Minister, Scott Morrison, does not support this move and has made it clear that any council that refuses to celebrate 'Australia Day' on 26 January by holding citizenship ceremonies will have their authority to hold such ceremonies removed. He tweeted in early 2019, 'By ensuring councils hold citizenship ceremonies on Australia Day, we're protecting our national day from people trying to skirt the rules or playing politics.'[xxii]
Contributing to the debate around changing the date, the Prime Minister has suggested that a new Indigenous national day could be created rather than changing the date.[xxiii] He has proposed 25 January and stated he would like to see this as a tradition taken up around the country. The suggestion by the Prime Minister reveals his ignorance of the existing formal dates for recognition of Aboriginal and Torres Strait Islander Peoples and cultures: NAIDOC week. NAIDOC stands for 'National Aborigines and Islanders Day of Observance Committee', although it is colloquially referred to as the 'National Aboriginal and Islander Day of Celebration'. NAIDOC traces its beginnings back to the 1920s and is steeped in a tradition of protest against the invasion and oppression of Indigenous people. Importantly, though, Morrison's suggestion of a separate date also misses the point: Australia Day celebrations are both offensive and hurtful to many who are not asking for a separate date. They are requesting that the nation does not celebrate the date officially recognised as the date when the theft of Indigenous lands and sovereignty occurred. As one response to Morrison's tweet from Richard Western, CEO of the Healing Foundation, explained: 'Australia is home to the oldest living culture in the world & one of the most brutal genocidal colonising histories in the world – Australia Day as it stands focuses our attention on what and who is excluded rather than the celebration of our nation that it should be.'[xxiv]
Notwithstanding the hypocrisy of the Prime Minister accusing people of 'playing politics', the obligatory demand to indiscriminately follow his call to nationalism has not been met with much support on any social media platform. Many posts from Indigenous people remind others that 'Australia Day' has not historically been commemorated on 26 January; in fact, the first official national day was held on 1 July 1915. Mainstream media often use the 'Australia Day' debate as a way to stir up racism among the broader public. A recent Nine News poll post on Facebook began: 'Many people reject Australia Day, arguing it is offensive to Aboriginals and Torres Strait Islanders', and asked people to vote 'yes' for it to stay on its current date or 'no' for it to change – with a large Australian flag behind each voting option. Drawing attention to the disingenuousness of the post, Aboriginal scholar Andy Farrell reposted and commented, 'Classic case of white supremacy masked as democracy.'[xxv]
THE FIRST FLEET, under the command of Captain Arthur Phillip, arrived at Sydney Cove 231 years ago. The arrival signaled the unlawful British occupation of Indigenous lands. This is what 'Australia Day' commemorates. In January 2019, the Prime Minister announced he would dedicate more than $12 million to 'rediscover' Cook. This would entail more than $6 million to fund a replica of the Endeavour to circumnavigate Australia. Online, Morrison was called out for his lack of knowledge on Captain Cook's travels and was quickly informed that Cook never circumnavigated Australia. Morrison was also the brunt of the joke in an online campaign following the hashtag #ThingsCookDid. In one post, @Lavenderfair tweeted, 'All you've managed to do is make yourself and Cook a laughing stock. This hashtag is so funny it's trending #ThingsCookDid. Bill Shorten nailed it "bizarre Captain Cook fetish"'. In another post, @Trawlwulwuy tweeted, 'Replica Endeavour seized by Australian Border Force: crew detained on Nauru #thingscookdid.' And a post from @Aussie_Oliver: 'Oh the sweet irony of Matthew Flinders' (the man who circumnavigated Australia) remains being found the same week as Morrison tells us to spend 6.7 million to celebrate Cook (the man who didn't circumnavigate Australia) #thingscookdid.'
Significantly, Indigenous people refer to 26 January as the beginning of invasion and the subsequent dispossession of Country. It marks the commencement of much violence and 231 years of resistance. While many believe changing the date is the issue, Indigenous people continue to post and tweet messages that counter the idea of a national day to recognise 'Australia' using the hashtag '#ChangetheNation'. An expanding number of Indigenous social media users are drawing attention to ongoing colonial violence and the fact that Indigenous people have never ceded sovereignty. As the following selection of posts remind us, the debate is not about merely changing the date; it has more to do with the fact that the claiming of this country by Captain Cook in 1770 was an illegal act, and that the subsequent actions by the British were violent and unlawful and constitute genocide.
Every day is invasion day in the colony. It is not the date, it is the sentiment. It is not the date, it is the black genocide that birthed the white nation.[xxvi]
Also change the date won't work because invasion didn't just happen on the 26th of Jan, it's not a stationary piece of history. It started on that day and continues to invade every aspect of our lands and lives since.[xxvii]
Jan 26 will always be #InvasionDay, when the apocalypse began, the dispossession & genocide. Why not have a new national day celebrating the signing of a national treaty which hands back as much land as is practical to the Aboriginal people? No date change without real change, though.[xxviii]
We have been protesting against what this country calls 'Australia' Day for 80 years. Do you really think we are going to stop now because you keep saying 'get over it': clearly we can't and we won't.[xxix]
This history has never been reconciled. Sadly, many remain completely ignorant about it. The above sentiments and reactions are not unusual; they represent a broader discussion not simply about Australia Day and its attendant celebratory sentiment but, more importantly, about the history of colonisation. Social media discussions like this also bring to the fore the diversity of standpoints among Indigenous people, dispelling the myth that we all have the same views. We do not. While it is probably true that most Indigenous people have a sense of solidarity about the history and continuity of colonialism, views often differ as to how we deal with this 'fact of life'. For example, there are varying views as to whether or not there needs to be a national day at all, whether Indigenous people should be more prominent in the so-called 'celebrations', and there are certainly a range of different standpoints relating to which political party best serves the interests of Indigenous people.
IN 2019, INVASION Day rallies again took place across the nation. Attendance has continued to grow in recent years. One of the organisers of the Melbourne Invasion Day rally, Meriki Onus from Warriors of Aboriginal Resistance (WAR), said this year's rallies were focusing on Aboriginal youth suicide, discriminatory policing and Aboriginal deaths in custody. Onus stated that changing the date was not of any great concern to her; abolishing Australia Day was the focus.[xxx] Many agree with Onus and have tweeted similar sentiments:
Today is Australia Day, celebrating genocide & dispossession of Aboriginal & Torres Strait Islander people. We need to not just #ChangeTheDate but #ChangeTheNation. Time for truth telling of our national history. #InvasionDay rally at Hyde Park South & march to @YabunFestival[xxxi]
When #Invasionday protests dwarf #AustraliaDay celebrations you know its time to #changethenation #auspol[xxxii]
Significant numbers turned out across the country with estimates of up to 80,000 people protesting in Melbourne alone,[xxxiii] but some media coverage attempted to discredit protesters by accusing them of ignoring bigger issues in Indigenous communities like child sexual abuse or violence. In January 2019, Kerri-Anne Kennerley, presenting on Studio 10 and discussing the Invasion Day rallies, asked whether any of the protesters had 'been out to the Outback, where children, babies, five-year-olds are being raped? Their mothers are being raped, their sisters are being raped. They get no education. What have you done? Zippo.' Yumi Stynes, another panel member, responded, 'I'm sure that's not even faintly true, Kerri-Anne, and you are sounding quite racist now.' Kennerley responded that she was offended at being called racist. Some social media users have posted despicable comments and violent threats on Stynes' Instagram page for rightly calling Kennerley out. But others took to all platforms to express their disgust at Kennerley's ignorance. Nova Peris tweeted:
Disgusting! This debate is about us Aboriginal ppl being valued & respected as a race, acknowledging our resilience & survival. Many people of all races are now marching & supporting our struggle. Putrid & ignorant comments from KAK. Thanks @yumichild #WhitePrivilege #racism[xxxiv]
Another Twitter user pointed out, 'The real issue I see here is why once again is there a panel discussing Aboriginal and Torres Strait Islander issues and not one person is Aboriginal or Torres Strait Islander #disrespectful.'[xxxv] An open letter to Kennerley written by Gamillaroi woman Lowanna Gibson was shared across social media. The letter was an attempt to educate Kennerley and others who continue to use their positions to denigrate Indigenous people and cultures:
The largest Aboriginal population exists just one hour away from your eastern suburbs home, in the Western Suburbs of Sydney, and trust me, we are suffering too.
The media may report we are being raped but we are also being incarcerated for not paying parking fines, we are dying up to 20 years younger than non-indigenous people, we are being targeted by police, we are dying in custody, we aren't being employed, we aren't being allowed to participate in a cash economy, our autonomy is being taken away from us, we are micromanaged in our government jobs, we are committing suicide at alarming rates because our peoples feel hopeless.
How can you be so offended at being called a racist? Imagine being called an Abo, petrol-sniffer, government bludger, 75 IQ, pretty for an Aboriginal?[xxxvi]
IT IS UNDOUBTEDLY the case that social media platforms have provided much-needed forums for Indigenous people to speak, discuss, argue and comment. We also use these forums to empathise, sympathise and support, to show respect and to connect with local, national and international Indigenous people. We use these forums to teach – both ourselves and others. All of these uses imply a disruption to the historical 'master' narrative of peaceful settlement that replays vociferously every time Australia Day draws nigh. Social media provides Indigenous users with a means to challenge this national mythology; we now have access to a form of 'free speech', with all its pitfalls. Social media forums allow us to acknowledge our past, to share our stories, to agree and disagree, and, ultimately, to counter the ignorance underpinning race hatred and violence and replace it with knowledge.
References
[i] Callinan, T. (2014) 'Remote Indigenous Australians rely on Facebook to stay in touch', SBS. Accessed May 12th 2018 at https://www.sbs.com.au/nitv/nitv-news/article/2014/08/26/remote-indigenous-australians-rely-facebook-stay-touch
[ii] Rennie, E., Hogan, E. & Holcombe-James, I. (2016). Cyber safety in remote Aboriginal communities and towns: interim report, Swinburne Institute for Social Research: Melbourne.
[iii] Kral, I. (2010) 'Plugged in: Remote Australian Indigenous youth and digital culture' Canberra: Centre for Aboriginal Economic Policy Research. Accessed 1st October 2018 at http://caepr.cass.anu.edu.au/research/publications/plugged-remote-australian-indigenous-youth-and-digital-culture
[iv] Carlson, B. and Frazer, R. (2018). 'Social Media Mob: Being Indigenous Online' Sydney: Macquarie University, https://researchers.mq.edu.au/en/publications/social-media-mob-being-indigenous-online
[v] For more information about IndigenousX see, https://indigenousx.com.au/
[vi] Pearson, L. (2015). 'Hey ABC & Susan Butler, please don't ever call me a 'Boong' again', IndigenousX, https://indigenousx.com.au/hey-abc-susan-butler-please-dont-ever-call-me-a-boong-again/
[vii] Butler, S. (2015). 'By saying 'Negro', Eric Abetz has revealed the complications of taboos', ABCNews. Available at: https://www.abc.net.au/news/2015-10-23/butler-eric-abetz-has-revealed-the-complications-of-taboos/6879880
[viii] Tweets between @IndigenousX and @MacqDictionary reprinted in Nicol, E. (2017). ' IndigenousX celebrates 5 years of amplifying Indigenous voice online', NITV. Available at: https://www.sbs.com.au/nitv/article/2017/03/15/indigenousx-celebrates-5-years-amplifying-indigenous-voices-online
[ix] Native Title Amendment Act 1998 (Cth) s 7 (limiting the scope of the RDA); the Hindmarsh Island Bridge Act 1997 (Cth) s 4 (removing rights to protect Aboriginal cultural heritage – which was inconsistent with s 10 the RDA), and the Intervention legislation – the Northern Territory National Emergency Response Act 2007 (Cth) s 132(2), the Social Security and Other Legislation Amendment (Welfare Payment Reform) Act 2007 (Cth) s 4(3) and 6(3), and the Families, Community Services and Indigenous Affairs and Other Legislation Amendment (Northern Territory National Emergency Response and Other Measures) Act 2007 (Cth) s 4(2) (all excluded the operation of the aspects of the RDA prohibiting racial discrimination).
[x] Tweet posted by @FewingsBj
[xi] Page, R. (2012). 'The linguistics of self-branding and micro-celebrity in Twitter: The role of hashtags', Discourse and Communication, 6(2): 181-201.
[xii] Cook, S. (2016). '#SOSBLAKAUSTRALIA: Stop the forced closure of Aboriginal communities – IndigenousX' The Guardian. Available at: https://www.theguardian.com/commentisfree/2015/apr/01/sosblakaustralia-stop-the-forced-closure-of-aboriginal-communities-indigenousx
[xiii] Carlson, B. & Frazer, R. (201). 'Indigenous activism and social media: The global response to #SOSBLAKAUSTRALIA. In McCosker, A., Vivienne, S., & Johns, A. (Eds.), Rethinking Digital Citizenship: Control, Contest and Culture, Rowman and Littlefield International: England, pp. 115-130.
[xiv] Carlson, B., Jones, L. V., Harris, M., Quezada, N., & Frazer, R. (2017). 'Trauma, Shared Recognition and Indigenous Resistance on Social Media', Australasian Journal of Information Systems, Research on Indigenous ICT, 21:1-32. DOI: http://dx.doi.org/10.3127/ajis.v21i0.1570
[xv] Tweeted by @Briggs
[xvi] Facebook post by Kerry Reed-Gilbert
[xvii] Carlson, B., Jones, L. V., Harris, M., Quezada, N., & Frazer, R. (2017). 'Trauma, Shared Recognition and Indigenous Resistance on Social Media', Australasian Journal of Information Systems, Research on Indigenous ICT, 21:1-32. DOI: http://dx.doi.org/10.3127/ajis.v21i0.1570
[xviii] Killalea, D. (2016). 'Nova Peris owns racist troll who posted shocking Facebook tirade' News.com.au. Available at: https://www.news.com.au/technology/online/social/nova-paris-owns-racist-troll-who-posted-shocking-facebook-tirade/news-story/b234d9c204a77cb50c1ffbb8f495f33e
[xix] Carey, A. (2018). 'Aboriginal MP hits back against vile threats over Australia Day flag call'. The Age. Available at: https://www.theage.com.au/national/victoria/aboriginal-mp-receives-vile-threats-over-australia-day-flag-call-20180119-h0l51i.html
[xx] Thorpe, N. (2018). 'Why are Aboriginal women in Australia hit with racism and sexual threats for sharing their views?' NITV. Available at: https://www.sbs.com.au/nitv/nitv-news/explainer/why-are-aboriginal-women-australia-hit-racism-and-sexual-threats-sharing-their-views
[xxi] Tweeted by @LukePearson and reply by @JohnnyGilroy
[xxii] Tweet by @ScottMorrisonMP
[xxiii] Morgan, R. and Bolger, R. (2019). 'PM's idea to celebrate Indigenous Australia on January 25th "misses the point"', SBSNews. Accessed January 14th 2019 at https://www.sbs.com.au/news/pm-s-idea-to-celebrate-indigenous-australia-on-january-25-misses-the-point?fbclid=IwAR3UkxqTKA2Kjzo-b-REe8xzXow5-OZLu8BvU1C26WyRymWDGuLXGsmeAmI
[xxiv] Tweet by @RichJWester
[xxv] Tweeted by @acf870
[xxvi] Tweet posted by @NayukaGorrie
[xxvii] Tweeted by @MerikiKO
[xxviii] Tweet by @Ambeyang
[xxix] Facebook post by Blackfulla Revolution
[xxx] Loomes, P. and Bedo, S. (2019). 'Massive crowds protest at Invasion Day rallies across Australia'. News.com.au. Available at: https://www.news.com.au/national/massive-crowds-protest-at-invasion-day-rallies-across-australia/news-story/aa73dc94f88b4ccb84f0694728ec68ef
[xxxi] Tweeted by @OtherSociology
[xxxii] Tweeted by @Samcossar and reprinted in Truu, M. (2019). 'Tens of thousands attend 'Invasion Day' rallies across Australia. SBS. Available at: https://www.sbs.com.au/news/tens-of-thousands-attend-invasion-day-rallies-across-australia
[xxxiii] Loomes. P. (2019). 'Invasion Day rallies shifting and to policy, legislation as numbers swell'. News.com.au. Available at: https://www.news.com.au/national/invasion-day-2019-rallies-shifting-focus-and-to-policy-legislation-as-attendance-numbers-swell/news-story/15674c2ee7a9867b50174eff75bb37c3
[xxxiv] Tweeted by @NovaPeris and reprinted in Bond, N. (2019). 'Ugly row rocks Studio 10: 'Every time you open your mouth you're sounding racist' News.com.au. Available at: https://www.news.com.au/entertainment/tv/morning-shows/ugly-row-rocks-studio-10-every-time-you-open-your-mouth-you-sound-racist/news-story/96af83ef6cc60bfea50028b76ddf2d6b
[xxxv] Tweeted by @kye83 and reprinted in Bond, N. (2019). 'Ugly row rocks Studio 10: 'Every time you open your mouth you're sounding racist' News.com.au. Available at: https://www.news.com.au/entertainment/tv/morning-shows/ugly-row-rocks-studio-10-every-time-you-open-your-mouth-you-sound-racist/news-story/96af83ef6cc60bfea50028b76ddf2d6b
[xxxvi] Gibson, L. (2019). 'An open letter to 'racist' Kerri-Anne Kennerley', News.com.au. Available at: https://www.news.com.au/entertainment/tv/morning-shows/an-open-letter-to-racist-kerrianne-kennerley/news-story/66357708e3cc5392d7ab9a134c2398fb
About the author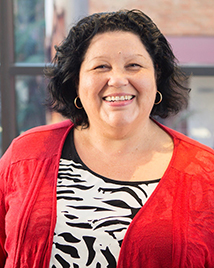 Bronwyn Carlson is the head of the Department of Indigenous Studies at Macquarie University. She is the author of The Politics of Identity: Who...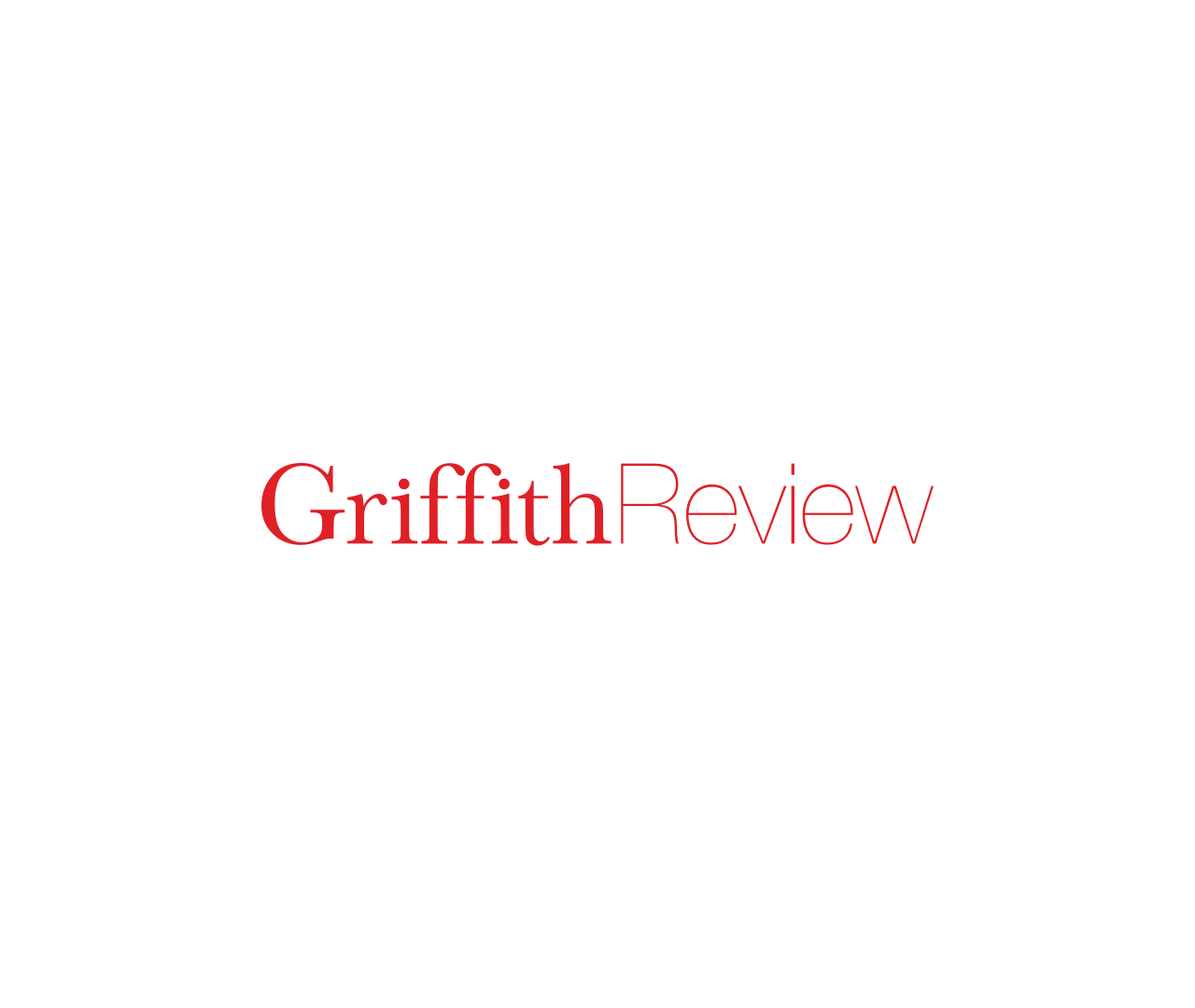 EssayBEFORE THERE WAS Matt Damon in the film adaptation of The Martian, there was Cyrus Harding in Jules Verne's novel The Mysterious Island: a...
Stay up to date with the latest, news, articles and special offers from Griffith Review.