Adelaide Writers' Week – Griffith Review 71: Remaking the Balance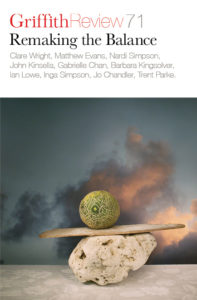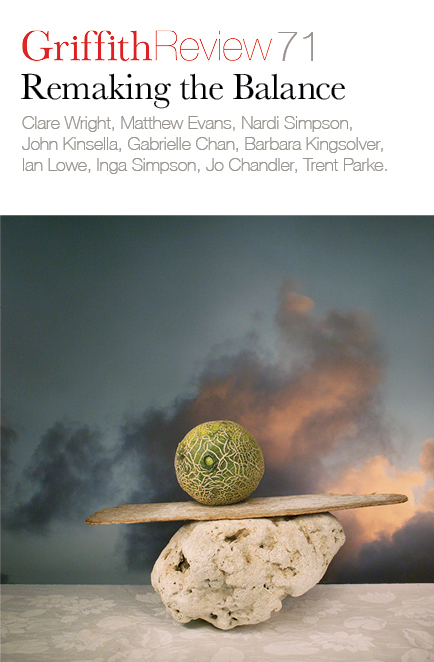 With Gabrielle Chan, Nardi Simpson and Clare Wright / Chaired by Ashley Hay
Was 2020 a year of rupture that will change what we do with what we have? How will it impact on our ideas of access and abundance, of security and agency? How will it alter the way we think about resources – tangible and intangible; animal, vegetable, mineral, more? Contributors Nardi Simpson, Clare Wright and Gabrielle Chan explore new ideas of trade and exchange, sustainability and story, in Griffith Review 71: Remaking the Balance, in conversation with Editor Ashley Hay.
When: 3:45 pm, Thursday 4 March 2021
Where: Pioneer Women's Memorial Garden, West Stage
Tickets: Free!
Duration: 1 hour
For more information about this and other ADLWW events, click here.
Meet the panel
Gabrielle Chan has been a journalist for more than 30 years. Currently with The Guardian Australia, she has previously worked at The Australian, the ABC and The Daily Telegraph and is the author of three books, including Rusted Off. 
Nardi Simpson is a Yuwaalaraay writer, musician, composer and educator from North West NSW freshwater plains. A founding member of Indigenous folk duo Stiff Gins, Nardi has been performing nationally and internationally for 20 years. Her debut novel, Song of the Crocodile was a 2018 winner of a black&write! writing fellowship.
Clare Wright is an award-winning historian, author and broadcaster. Her book, The Forgotten Rebels of Eureka, won the 2014 Stella Prize. Her most recent book is You Daughters of Freedom, about the Australian suffrage movement. Clare is Professor of History at La Trobe University and co-host of the history podcast, Archive Fever.
Ashley Hay is an essayist and novelist based in Brisbane. Her most recent novel is A Hundred Small Lessons. She is the editor of Griffith Review.