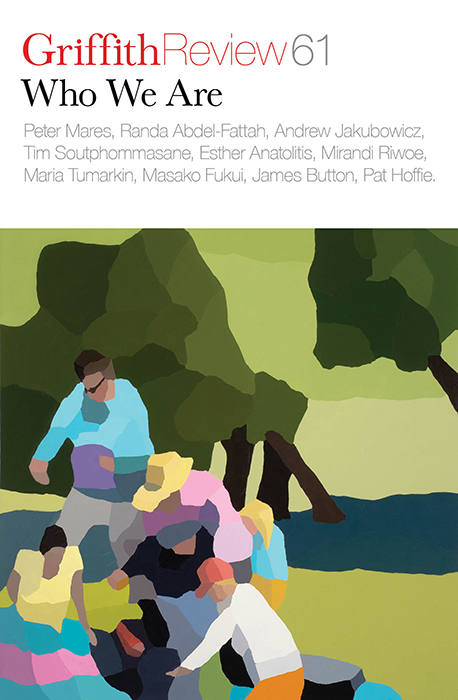 Prime Minister Malcolm Turnbull's grand claim that Australia is 'the most successful multicultural nation in the world' is important to the nation's sense of identity and belonging, but at times it seems that multiculturalism is more an article of faith than a work in progress. What it really means in the twenty-first century is the focus of Griffith Review 61: Who We Are, which examines both the opportunities offered and the complexities involved.
The nation's population has virtually doubled since 1975, and in recent years the rules around migration have been altered significantly. Those who have chosen to make their home here in the past have changed Australia, and waves of new arrivals continue to transform the country. Yet the apparent certainties of Australia as a permanent settler society are giving way to the precarious churn of temporary migration.
Who We Are, co-edited by Julianne Schultz and Peter Mares, gives voice to Australia's changing reality, explores the big issues of belonging, citizenship and participation, and teases out how contemporary Australia might evolve. Contributors include: Tim Soutphommasane, Mirandi Riwoe, Randa Abdel-Fattah, James Button, Maria Tumarkin, Andrew Jakubowicz, Favel Parret, Laura Jan Shore, Donna Lu and many more.
---
Griffith Review 61: Who We Are is published with the support of Policy Innovation Hub, Griffith Business School.
Contact PopUp – Content
Office Address
Griffith Review
Building s02, South Bank, Campus – Griffith University
Grey Street, South Bank 4101 Australia
Mailing Address
Griffith Review
South Bank Campus, Griffith University
PO Box 3370, South Brisbane 4101, Australia
Media Enquiries
Cinnamon Watson Publicity
Email: [email protected]
Phone: +61 432 219 643