The Leisure Principle at Byron Writers Festival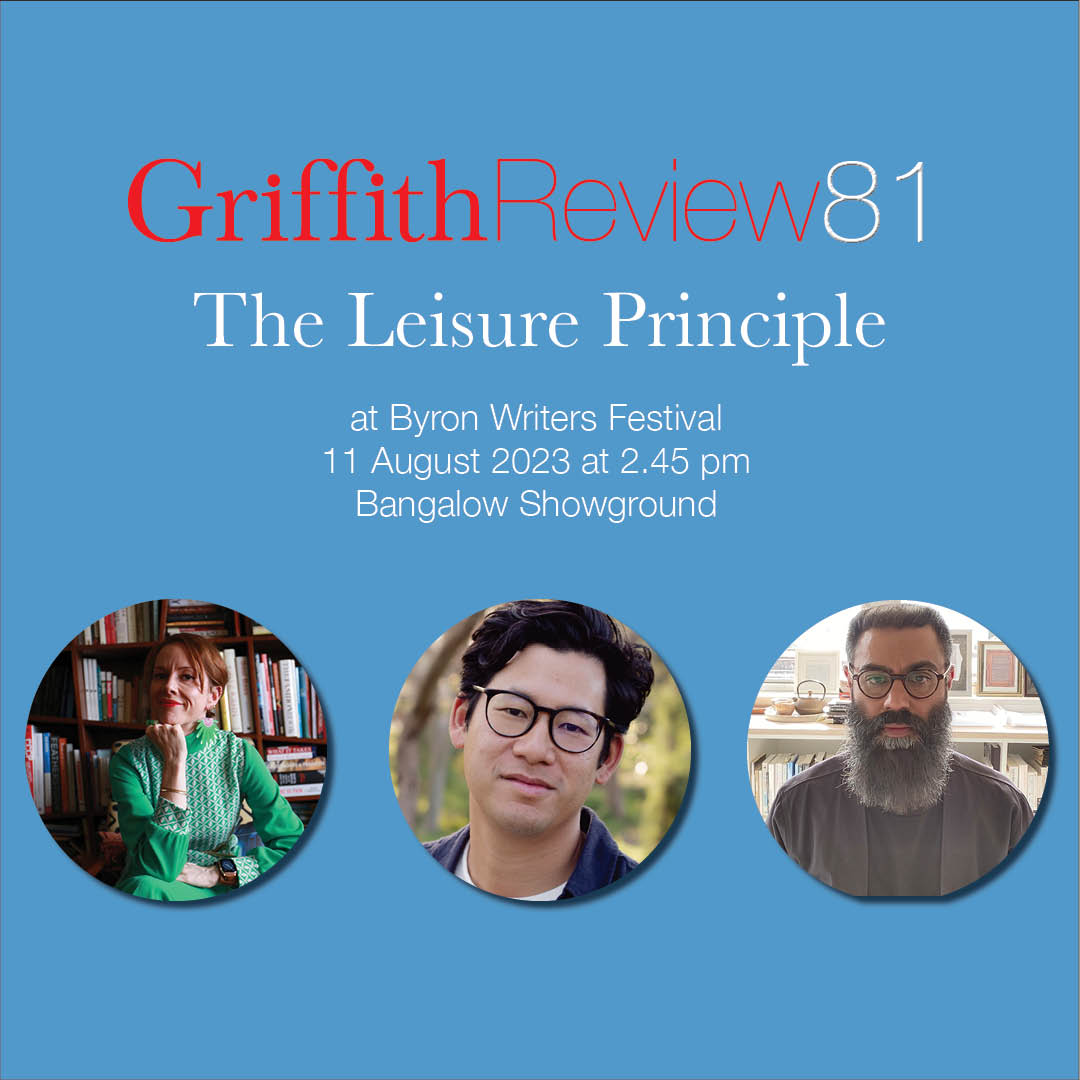 As technology reshapes our work and leisure time and corporate giants exploit our personal data for profit, the concept of 'free time' takes on new meanings. Griffith Review 81: The Leisure Principle explores the paradox of work-life balance, Big Tech's incursion into our private lives and the capitalist trap of contemporary recreation.
About the panel
Carody Culver is the editor of Griffith Review. She was a contributing editor for Peppermint magazine and has written for publications including Kill Your Darlings, The Toast and Books+Publishing. Her chapbook, The Morgue I Think the Deader It Gets, was published by Cordite in 2022, and she's been a featured Australian poet on the Best American Poetry blog.
André Dao is a writer, editor and researcher. His debut novel Anam won the 2021 Victorian Premier's Literary Award for an Unpublished Manuscript and was published this year by Penguin Random House in Australia and by Picador in the UK. He is the co-founder of Behind the Wire, an oral history project documenting people's experience of immigration detention, and a producer of the Walkley Award winning podcast The Messenger.
Suneel Jethani is a lecturer at the University of Technology Sydney. He is the author of The Politics and Possibilities of Self-Tracking Technology: Data, Bodies and Design (2020) and his work has been published in Continuum, Cultural Studies, Persona Studies and Communication Politics & Culture.
Stay up to date with the latest, news, articles and special offers from Griffith Review.