Counterfeit Culture at Avid Reader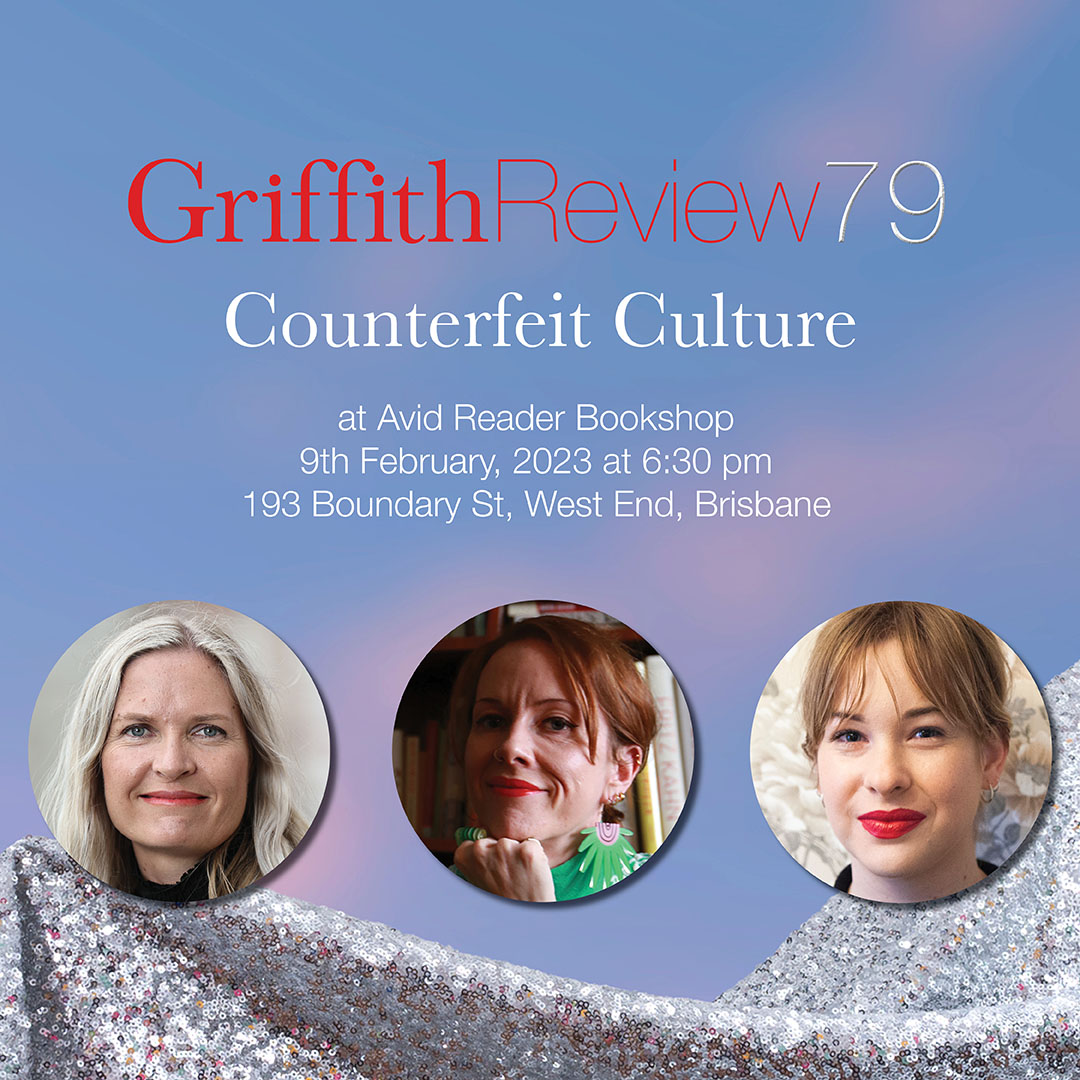 Join Editor Carody Culver as she talks taxidermy, folklore and conspiracy theories with Griffith Review 79 contributors Martine Kropkowski and Alex Philp.
Griffith Review 79: Counterfeit Culture explores the appeal of stories, objects and experiences that offer the false promise of authenticity. From the imitation game and the uncanny valley to con artistry, trickery and scams, this edition unveils the agony and the ecstasy of the unreal. Can you spot the fake? And does it matter?
About the panel
Martine Kropkowski is a writer and HDR candidate at The University of Queensland. Her research examines folklore practice in the online space, including the narrative techniques that communities employ to generate and communicate conspiracy rhetoric.
Alex Philp is a writer of both screenplays and prose. Working with her frequent collaborator, Luisa Martiri, she wrote the short films Milk (2018) and Pools (2020). Pools premiered at Flickerfest (2021) and was also an official selection for Show Me Shorts Film Festival New Zealand and CinefestOZ. Her short fiction has been published in Overland, Westerly, Voiceworks and in the Review of Australian Fiction. She won the Rachel Funari Prize for Fiction in 2017.
Carody Culver is the editor of Griffith Review. She has written for publications including Kill Your Darlings, The Lifted Brow, Books+Publishing and Griffith Review. Her chapbook, The Morgue I Think the Deader It Gets, was published by Cordite in 2022, and she's been a featured Australian poet on the Best American Poetry blog.
Stay up to date with the latest, news, articles and special offers from Griffith Review.