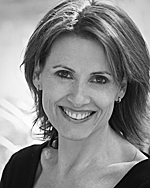 Associate Professor Terrie Waddell (La Trobe University), lectures and researches on the relationship between screen media, myth, gender, popular culture and depth psychology.
She has authored and edited the following books: Wild/lives: Trickster, Place and Liminality on Screen (Routledge, 2010), Mis/takes: Archetype, Myth and Identity in Screen Fiction (Routledge, 2006), Eavesdropping: The Psychotherapist in Film and Television (co-editor forthcoming 2014), Lounge Critic: The Couch Theorist's Companion (co-editor, The Australian Centre for the Moving Image, 2004); and Cultural Expressions of Evil and Wickedness: Wrath, Sex, Crime (editor, Rodopi, 2003).
Stay up to date with the latest, news, articles and special offers from Griffith Review.