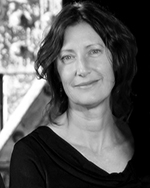 Robyn Mayes is a vice-chancellor's senior research fellow in the QUT Business School. Her current research is concerned with the economic and cultural geographies of global production networks, inclusive of questions of labour agency, corporate social responsibility, local community/ies, gender and senses of place. These concerns are explored through ongoing empirical work on the Australian mining industry. 
Robyn also has an interest in rural cultural industries, festivals and creativity. She has published several articles and book chapters addressing these concerns, most recently in Environment and Planning A, Organisation, and Journal of Industrial Relations, and is a co-author of an edited collection Resource Curse or Cure?: On the Sustainability of Development in Western Australia (Springer-Verlag, 2014).
Stay up to date with the latest, news, articles and special offers from Griffith Review.