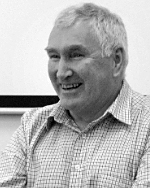 Peter Swain recently retired from the position of International Programme Manager with Volunteer Service Abroad, New Zealand.
For the past twenty-five years he has worked throughout the island nations of the Pacific.
His doctoral dissertation was on the role of civil society in economic and social development in the Pacific.
---
Pieces by Peter Swain