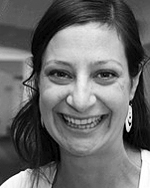 Natasha Ludowyk was a co-founder of the much loved, unprofitable and now-defunct Melbourne-based publishing eccentricity Is Not Magazine.
She currently works as a researcher and evaluator of social policy and is studying a Master of Criminology to further her professional credentials.
Stay up to date with the latest, news, articles and special offers from Griffith Review.