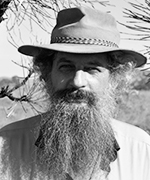 Ken Mulvaney is an adjunct professor with the Centre for Rock Art Research and Management at the University of Western Australia.
He lives at Dampier on the Burrup Peninsula, where he is actively engaged in promoting and protecting heritage values through working with Aboriginal custodians and NGOs.
His research has established a sequence for the Dampier rock art. He is author of many articles on rock art and Aboriginal culture, and Murujuga Marni (University of Western Australia Press, 2014), is the first book-length scientific study of this world-significant rock art.
Stay up to date with the latest, news, articles and special offers from Griffith Review.