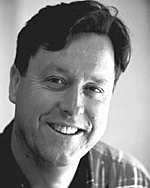 John Saker was born in Wellington in 1955 and educated at Victoria University of Wellington and Carroll College (USA).
He was New Zealand's first professional basketball player and captain of the NZ national team, the Tall Blacks.
He is the author of three books, the most recent Pinot Noir: The New Zealand Story (Random House, 2010).
---
Pieces by John Saker