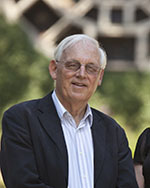 Graeme Davison is emeritus professor of history, Monash University.
He has published widely on the history of Australian cities. His latest book is Lost Relations: Fortunes of My Family in Australia's Golden Age (Allen & Unwin, 2015).
His next book, City Dreamers: The Urban Imagination in Australia, will appear later this year.
Stay up to date with the latest, news, articles and special offers from Griffith Review.