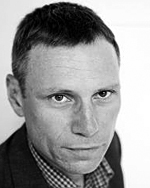 David Burchell is a senior lecturer in humanities at the University of Western Sydney.
Dr Burchell is the author of several books on Australian politics and the Australian Labor Party, including: Western Horizon: Sydney's Heartland and the Future of Australian Politics (Scribe Books, 2003); co-author of The Prince's New Clothes: Why do Australians Dislike Their Politicians? (UNSW Press, 2002); and Labor's Troubled Times (Pluto Press, 1991).
Stay up to date with the latest, news, articles and special offers from Griffith Review.