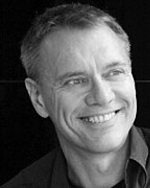 Bill Bowtell is a strategic consultant specializing in health policy, and the application of new technologies to social marketing.
From 1983–87, he was senior adviser to the Australian health minister, involved in the implementation of the Medicare scheme; and for the development of the Australian response to HIV/AIDS in which he has maintained a long and close interest. Between 1994 and 1996, he was senior political adviser to Prime Minister Paul Keating.
Bill has served as National President of the Australian Federation of AIDS Organisations, a trustee of the AIDS Trust of Australia and served on many HIV/AIDS-related committees and task forces. He has a particular interest in developing effective preventive health campaigns at national and international level.
Stay up to date with the latest, news, articles and special offers from Griffith Review.