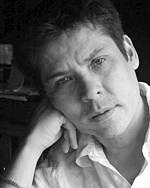 Adam Aitken is a professional poet, memoirist, academic and editor (with Kim Cheng Boey and Michelle Cahill) of Contemporary Asian Australian Poets (Puncher & Wattmann 2013).
His work appears in the Macquarie PEN Anthology of Australian Literature, Jacket2, Southerly, and in Life Writing.
He teaches creative writing at the University of Technology, Sydney.
---
Pieces by Adam Aitken